Charleston wedding photographer ANNE RHETT is a visual storyteller with an affinity for colour, light, emotion, and detail. With a strong wanderlust that has taken her from sea to shining sea and across continents with her camera in tow, she is still taken with the majesty and charm of the South Carolina Lowcountry. We're getting to know a little more about her today.
WHAT MADE YOU WANT TO BECOME A PHOTOGRAPHER? I've always loved good stories, and to me photography is the art of visual storytelling.
TELL US A BIT ABOUT YOUR PATH TO GET THERE. My path has been a meandering one, and I am glad for it! I took my first darkroom class in high school and was immediately hooked on camera magic. I then took Documentary Studies courses as an undergraduate student, studied with wildlife photographers in South Africa, and worked as a volunteer photographer and teacher in Tanzania with the Literacy Through Photography initiative. After graduation, I moved into a different kind of classroom as an English teacher. I embraced this position for many years, all the while pursuing my passion as a photographer as a "side hustle" until finally deciding to go full-time! I am so grateful for all of my experiences along the way.
HOW WOULD YOU DESCRIBE YOUR STYLE? Romantic and light-drenched without abandoning spontaneity.
WHAT DO YOU LOVE MOST ABOUT WEDDINGS? I love witnessing the buzz of a wedding day, especially the spontaneity that creeps in after all those months of planning. You simply can't plan for how people's exhilaration will pan out, and to me that is a beautiful thing.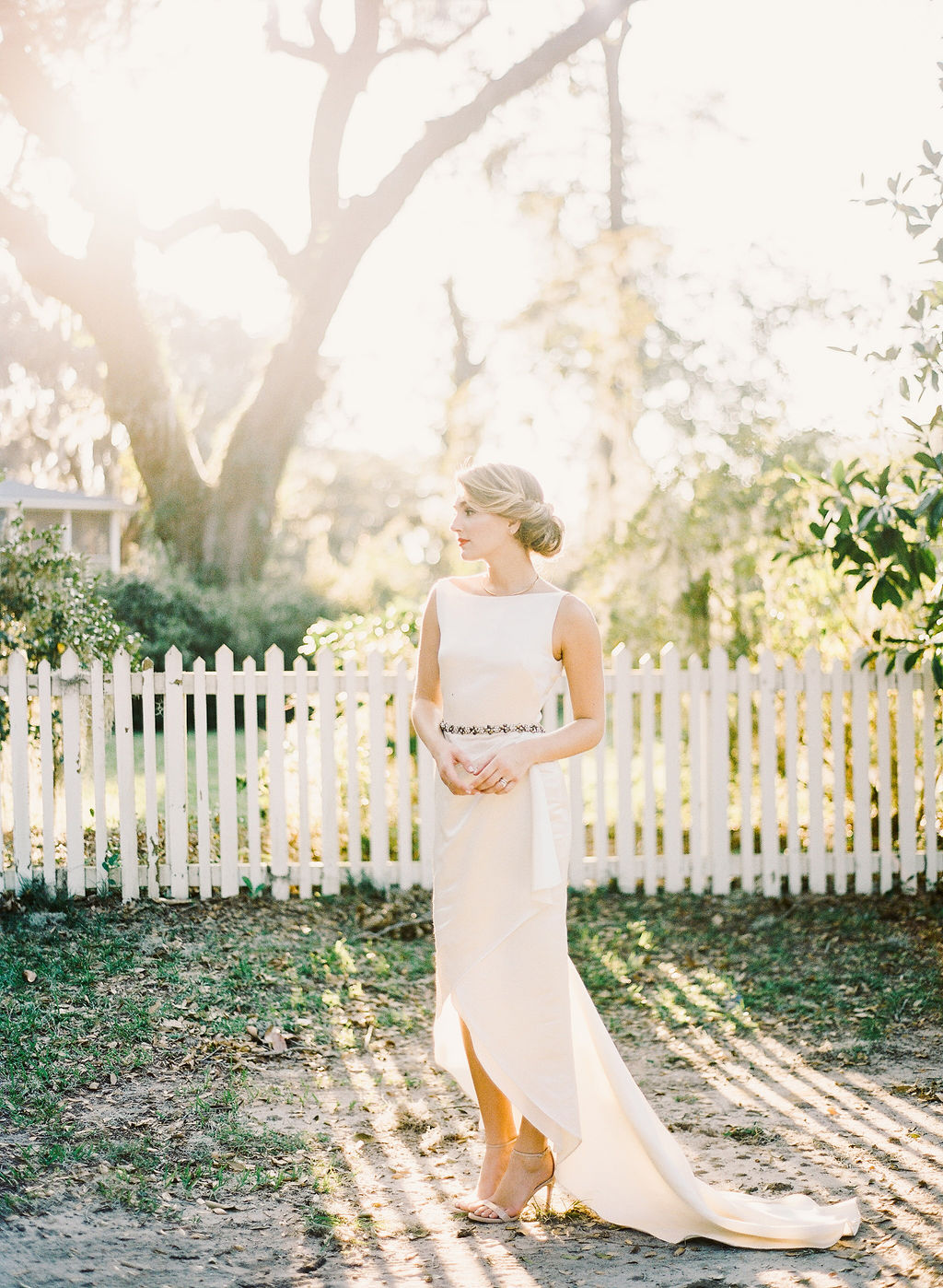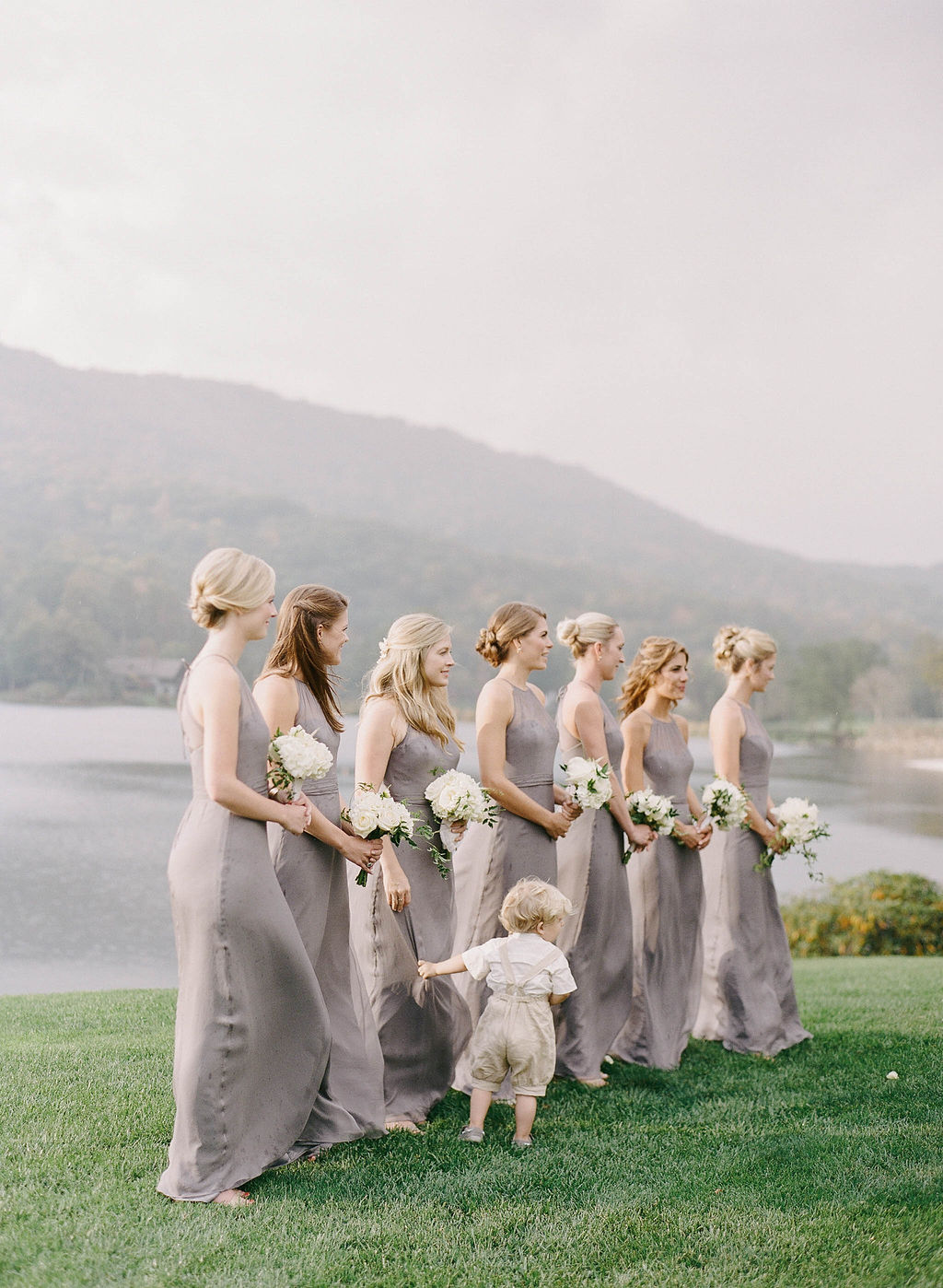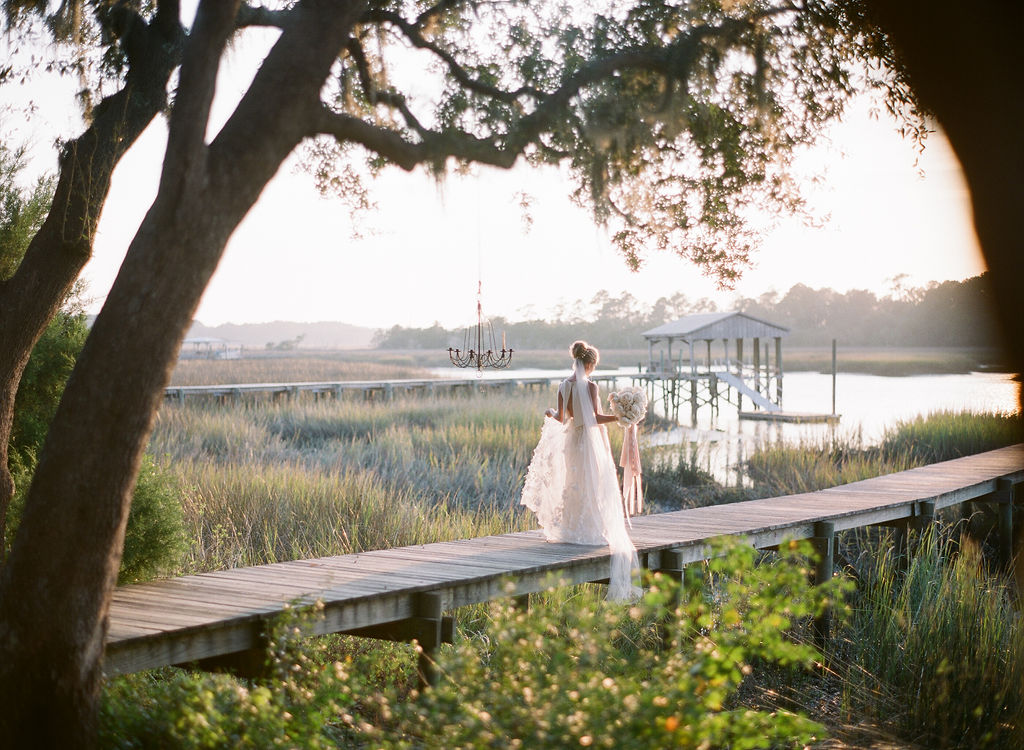 CAN YOU RECALL YOUR FAVOURITE WEDDING EXPERIENCE? A few years ago I played Cupid and set up two of my close friends. One thing led to another, and when they decided to get married, I was beyond honoured that they wanted me to be their photographer. They had a courthouse wedding at the San Francisco City Hall, and the three of us spent the entire day as a trio, roaming around the bay in celebration and in search of beautiful light. It was such a meaningful experience.
ASIDE FROM FAMILY & FRIENDS, THREE THINGS YOU CAN'T LIVE WITHOUT? Light! Laughter! Diet Coke.
WHERE WOULD WE FIND YOU ON A SUNDAY MORNING? In truth, most likely at my computer drinking coffee, editing, and catching up on emails. On a good day, maybe I have been on a jog or to a yoga class first!
HOW WOULD YOU SPEND YOUR IDEAL DAY OFF? In a dream world, the weather would be lovely and I would be frolicking somewhere foreign to me with people I love, all of us eating and drinking with reckless abandon.
Charleston wedding photographer ANNE RHETT is a valued member of our vendor guide. With a passion for creating beautiful memories, she loves to tell people's love stories. "I am humbled by the joys of my job and the way my clients invite me to be a part of such beautiful life milestones. I would be delighted to get to know more about you and your love story!" See more of her portfolio HERE and you might also want to check out this Secret garden elopement in Charleston.