Scroll through the portfolio of CHICAGO MAKE-UP ARTIST NIKA VAUGHAN BRIDAL ARTISTS and you'll see image after image of beautiful natural brides! With a fresh faced signature style that aims to enhance each bride's beauty, they have a deep appreciation for freckles and a natural glow, and feel that every bride should feel like the most beautiful version of herself on her wedding day. I love that! Read on to find out more about them and you might find yourself with some free advice for the big day!
HOW DID YOU BECOME A MAKE-UP ARTIST? I was a starving artist who needed a job for the summer, and a friend noticed that a lot of the women in my own art had detailed hair or makeup, and suggested I apply for a makeup job at the local dept store. By the end of the summer I was hooked, and started building a makeup artist portfolio.
HOW WOULD YOU DESCRIBE YOUR STYLE? Fresh faced and romantic. I love freckles and amazing lashes that look like you grew them yourself. It's awesome when a bride feels like the most beautiful version of herself: happy, super pretty, and not self-conscious that it's all "too much."
WHAT DO YOU LOVE MOST ABOUT YOUR JOB? I love learning about the wedding the bride is looking to create. I love teasing out how modern vs. vintage-inspired she is, what details she's had the most fun with, and then giving her beauty options that compliment the mood of the day she's creating.
WHAT WOULD YOUR DREAM WEDDING BE LIKE? Destination! I love mountains, cliffs, and anywhere near water, so it would be really focused on nature and the outdoors. The ceremony would be super small and intimate, and then we'd have an outdoor dinner with family and friends.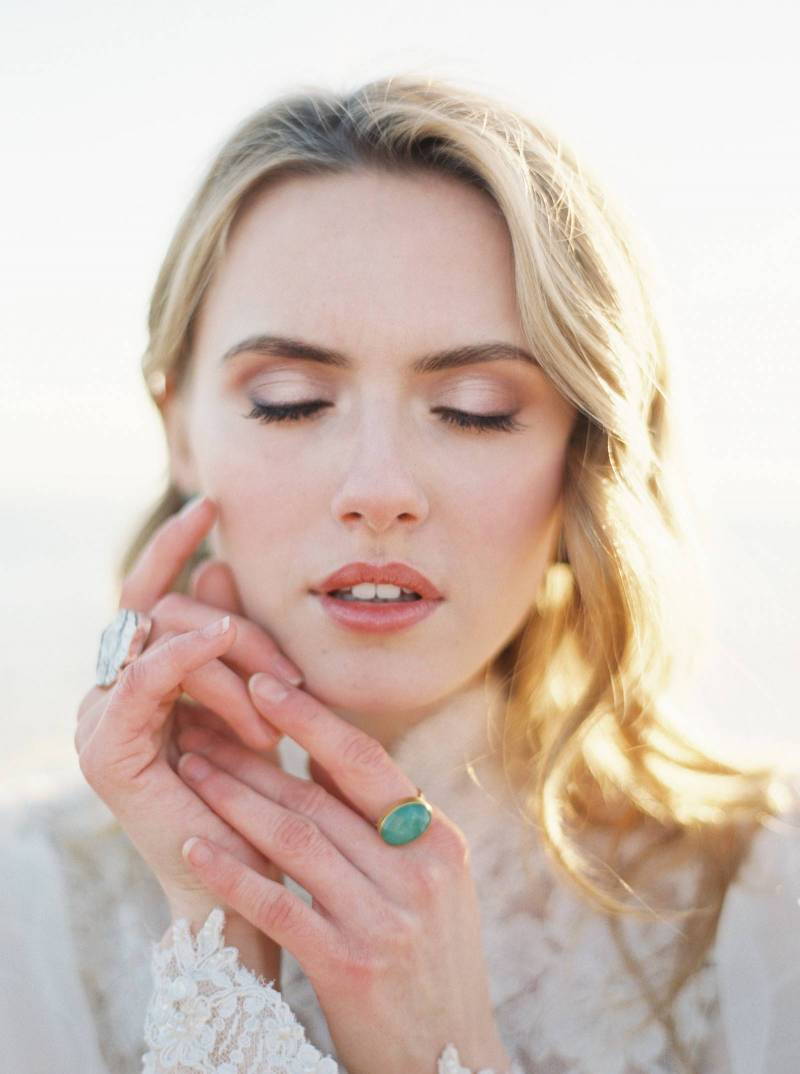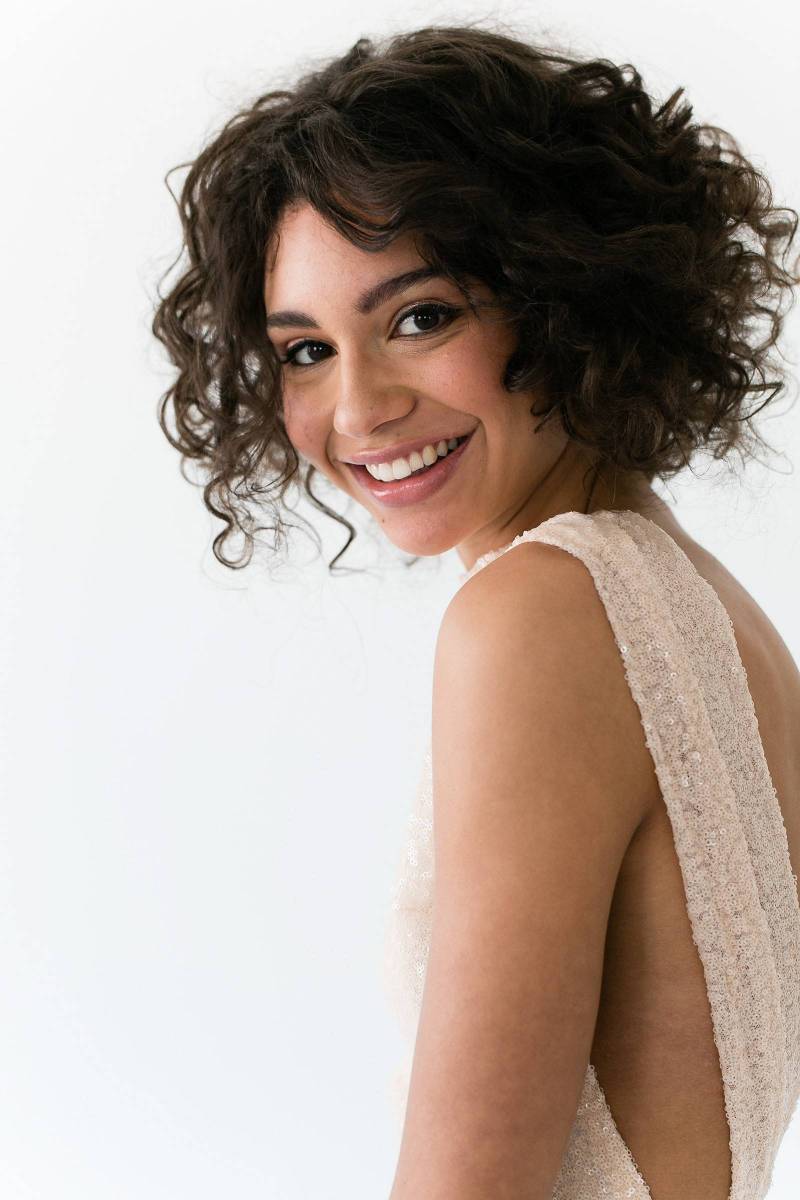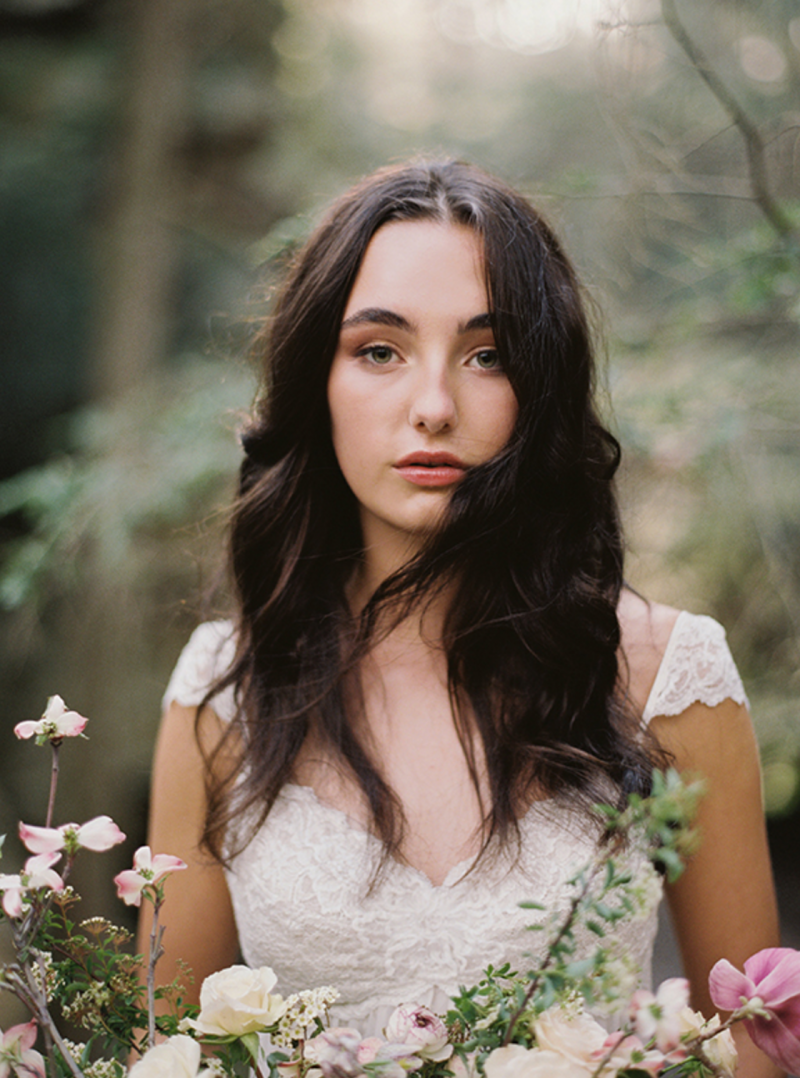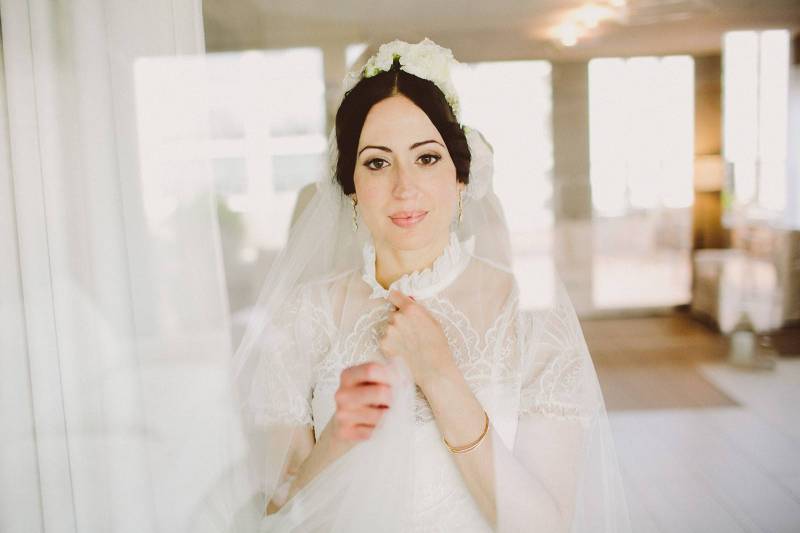 WHAT ARE THE MUST HAVE PRODUCTS YOU'D ADVISE BRIDES HAVE IN THE LEAD UP TO THEIR BIG DAY? A second pair of shoes that are super comfortable. Whether you've picked ambitious heels for the day, or your after party doesn't end till dawn, your feet will need some back up.
Also - lip colour! Your wedding day will be full of smiles, talking, and nibbling on food when you can-your lips are going to see a lot of action. Be sure to put a bridesmaid on watch to let you know if ever you might want to do a quick touch-up in general before your photographer comes back around.
WHAT ARE YOUR THREE FAVOURITE PRODUCTS? 1) A good pigmented lip gloss. Each of our touch-up kits for brides includes a travel lip gloss, but we also offer more pigmented options for a bolder pop of colour. One of my favourites for summer is our coral lip gloss named "Yes." It's awesome over a warm nude or pink lipstick. More pigmented lip glosses can be a fast way to touch up your lip colour on the go, while also getting some extra moisture on such a long day.
2) Cream eyeshadow has come such a long way; it's now pretty great for any skin type. For oilier lids, my go-to is Make Up For Ever's Aqua cream, while RMS is super supple, and dewy for those with a dryer skin type. Because they're often so water resistant these days, I'll often use a cream shadow as a base, and skip an eye shadow primer.
3) A good face primer. This is like foundation wear for your face, and they can come tailored for your own specific needs. For those with oilier skin or attending events in the heat of summer, I love the aloe vera based cream primer Blot Out Offensive from Nurturing Force, while NARS' Radiance primer is great for those who like more of a dewy finish.
ASIDE FROM FAMILY & FRIENDS, THREE THINGS YOU CAN'T LIVE WITHOUT? Sadly, but for real-my phone. I live on it either checking in with our team and clients, or just taking millions of pics of my kids.
- Ability to travel. Seeing new things is such a great way for me to reset and find new inspiration.
- Beach combing and rock collecting. Oh yes, I'm going to be that little old lady with curios *everywhere* filled with fancy rocks and seashells.
WHERE WOULD WE FIND YOU ON A SUNDAY MORNING? At a local diner, reading, and slowly working my way through an omelette and croissant.
HOW WOULD YOU SPEND YOUR IDEAL DAY OFF? Wandering around greenhouses picking out new plants for the garden.