For Chicago wedding photographer BONPHOTAGE travel was in her veins from a very young age. With a British father and Brazilian mother, her passion for photography was a natural progression as a means of documenting the beautiful places and cultures she traveled to. "I received my first film camera at age 4 and soon joined my father in the film lab where I watched fascinated as he developed film negatives." Read on to learn more about her.
TELL US A BIT ABOUT YOUR PATH TO GET THERE. Despite my early introduction to travel and film photography, my path to becoming a professional photographer was an indirect one. I attended UCLA and received a dual degree in Political Science and Fine Arts. I then attended Northwestern Law School and practiced as an international corporate lawyer at some of the most prestigious firms in the world, including stints in Brazil, New York, Chicago and Los Angeles. Throughout this time, I couldn't shake my love for photography and never gave up the hobby. Eventually, I came to the conclusion that life was too short to not spend it doing what you love and in 2012, I left my attorney job and Bonphotage Photography & Videography was born.
HOW WOULD YOU DESCRIBE YOUR STYLE? I describe my style as a romantic editorial and photojournalistic hybrid. I carefully document and style beautiful details. I will always move my bride into the most luminous area. It is truly a complex art to masterfully create stunning wedding portraits while simultaneously being a keen observer and documenter of authentic moments.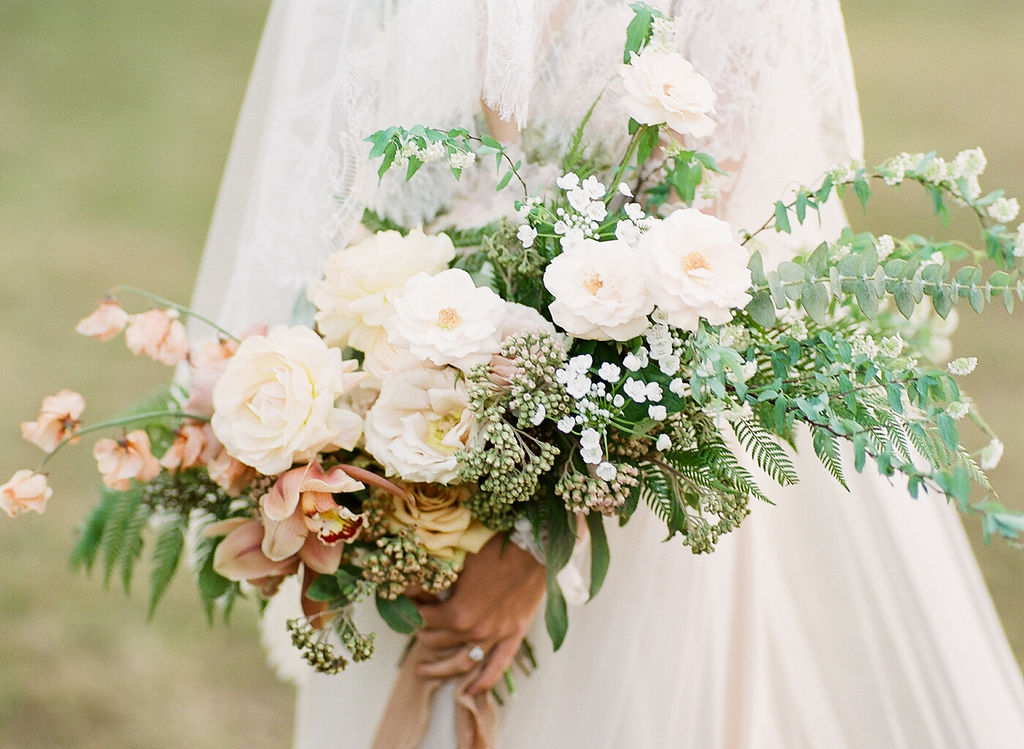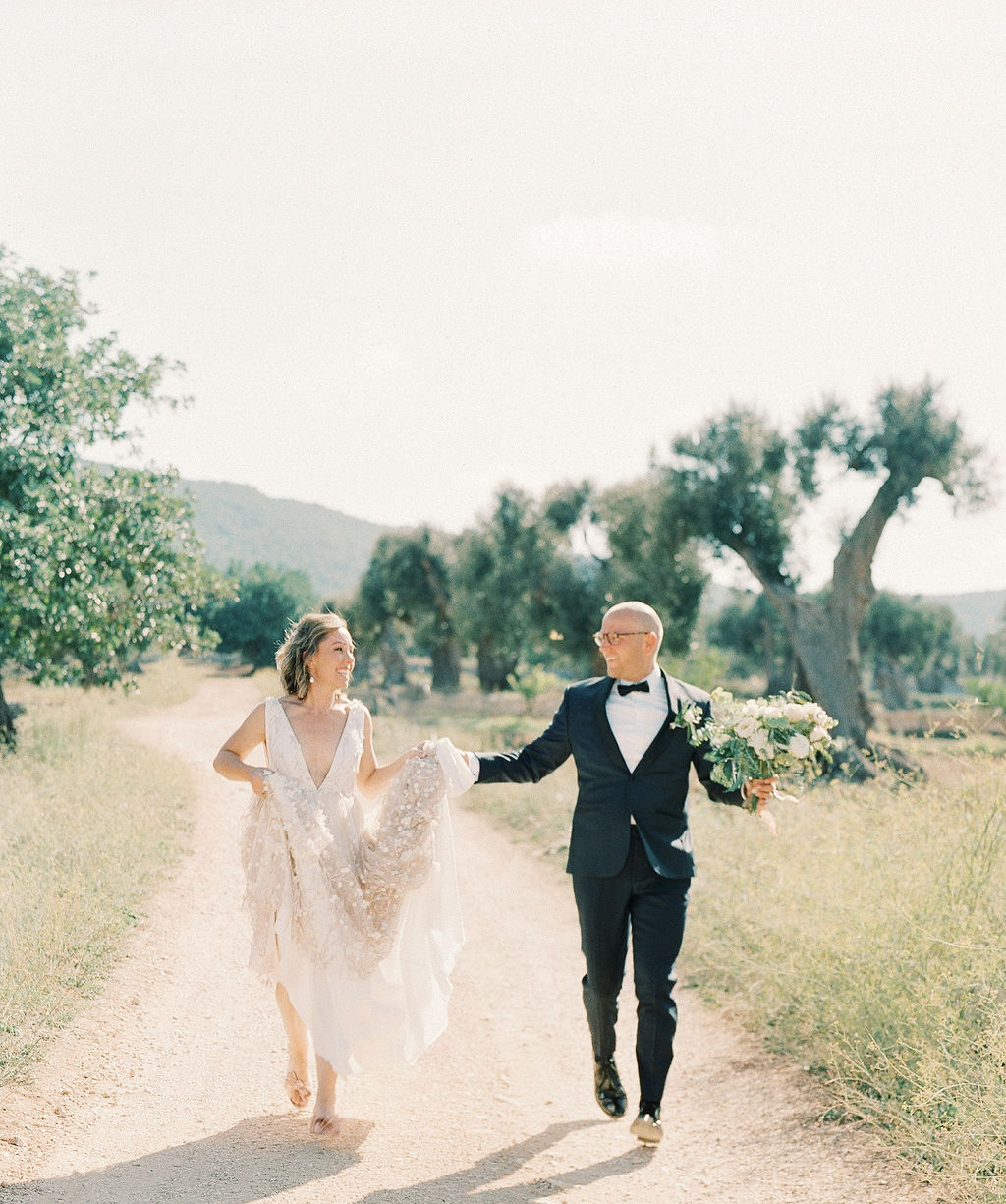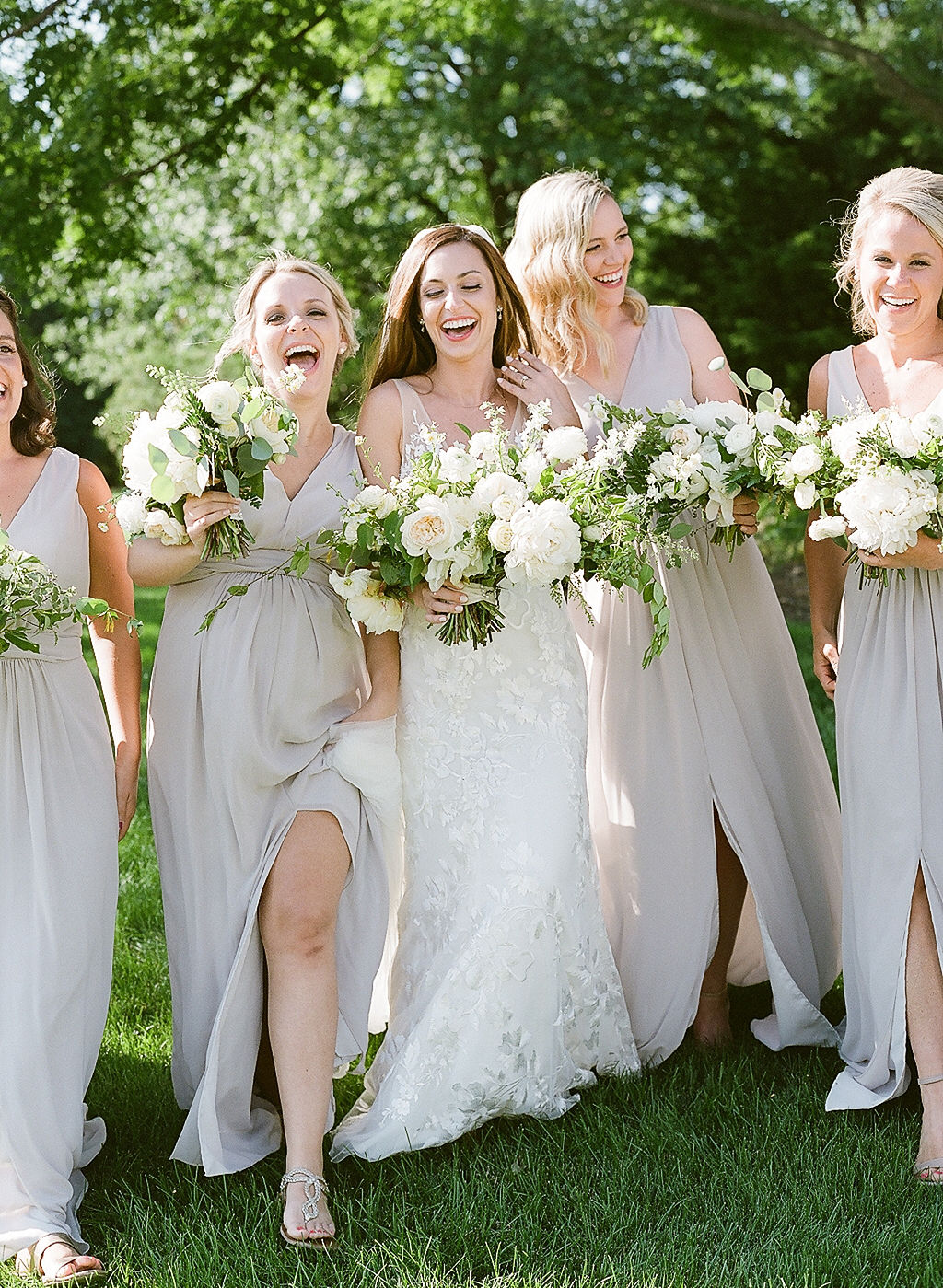 WHAT DO YOU LOVE MOST ABOUT WEDDINGS? I never take lightly the incredibly humbling role which my clients entrust me to. It is my job to not only document once-in-a-lifetime moments and emotions but to do so in an artful and romantic manner. My favourite is gallery delivery day when my clients and their families are able to relive the sentiment they felt on the wedding day! Gallery delivery day often results in joyful, tearful calls of thanks and this is the most rewarding feeling in the world!
ASIDE FROM FAMILY & FRIENDS, THREE THINGS YOU CAN'T LIVE WITHOUT? Travel. Coffee. Cabernet. Film. Running shoes.
SHARE YOUR FAVOURITE IMAGE WITH US AND TELL US WHY. I love the strength and simplicity of this image. A girl, a gown and a minimal but beautiful background. The wind blew perfectly when I snapped this image adding a touch of drama to the flowing dress. The bride felt beautiful and powerful and her strong gaze makes you just want to stare at the image. A favourite!
CAN YOU RECALL YOUR FAVOURITE WEDDING EXPERIENCE? I recently shot a wedding for a darling couple and learned from the bride that her father passed away 2 days after the wedding. The bride explained to me that the photos I took were the last memories she would have with her father and she was so grateful that their last time together was captured so beautifully. It is situations like this that really make you feel the importance of what you do as capturers and guardians of life's most precious moments.
WHERE WOULD WE FIND YOU ON A SUNDAY MORNING? When I am not shooting, I am snuggling up with my incredible husband, adorable son and our two French bulldogs. A nice glass of cabernet doesn't hurt!
HOW WOULD YOU SPEND YOUR IDEAL DAY OFF? As cliché as it sounds, I often find myself with camera in hand, even on days off (oy!) When I am not shooting, I am snuggling up with my incredible husband, adorable son and our two French bulldogs. A nice glass of cabernet doesn't hurt!
A huge thank you to Chicago wedding photographer BONPHOTAGE for sharing this beautiful wedding with us. Having travelled extensively and captured weddings in some of the most beautiful locations in the world, Lynzie continues to be inspired by art, different cultures, and faraway places. I have photographed weddings and engagements around the world, including Paris, Positano, Istanbul and the Caribbean. "My style is soft, romantic and elegant and my preferred medium is film. I love the creamy skin tones, richness and texture it provides." You can see more of their work in our vendor collective here and be sure to check out this High Fashion Couture bridal inspiration in Pantone blue.