We're starting off our wedding getting to know a little bit more about French wedding photographer MARINELLA DE CASTRO. Marinella is a destination wedding photographer covering refined weddings throughout Europe and beyond. Based between France and Italy, she loves to share the beauty of these sublime areas. She is always inspired by travel, stories and nature.
WHAT MADE YOU WANT TO BECOME A PHOTOGRAPHER? I was passionate by photography since I was child, always a camera in hand. This passion was transmitted to me by my mother, and I was thinking everything was so much more beautiful through the lens.
When I saw moments, the first thing I thought was "wow, it would make a beautiful picture…". That's when I realised that not everyone thought like me, I was a photographer.
TELL US A BIT ABOUT YOUR PATH TO GET THERE. When I was a teenager, I dreamed did a wonderful photography school in Paris and be a photographer. But my dad had another plan for me, so I studied in tourism. After my studies, impossible to find a job after several refusals I decide to invest, to buy professional photography equipment and it's here that everything starts in summer 2011. I start to photograph my friends, to train me, I dreamed of being a fashion photographer. But when I did my first wedding I knew that it was my way! So, I invested in photography training in France to start, then in the united states. That's when I met Elizabeth Messina in 2014 at the WPPI, that I fell in love with the film and I knew that's what I wanted to do.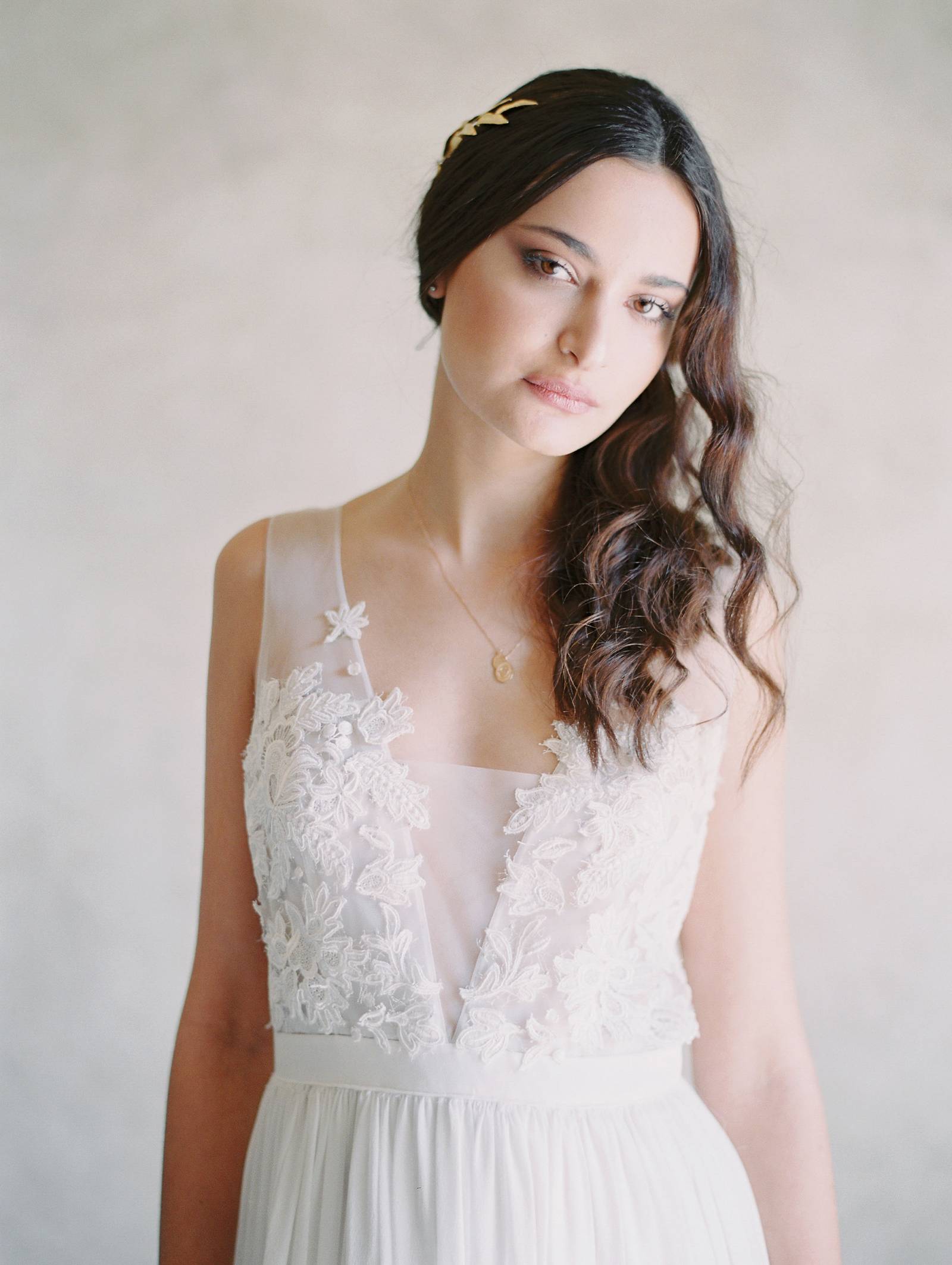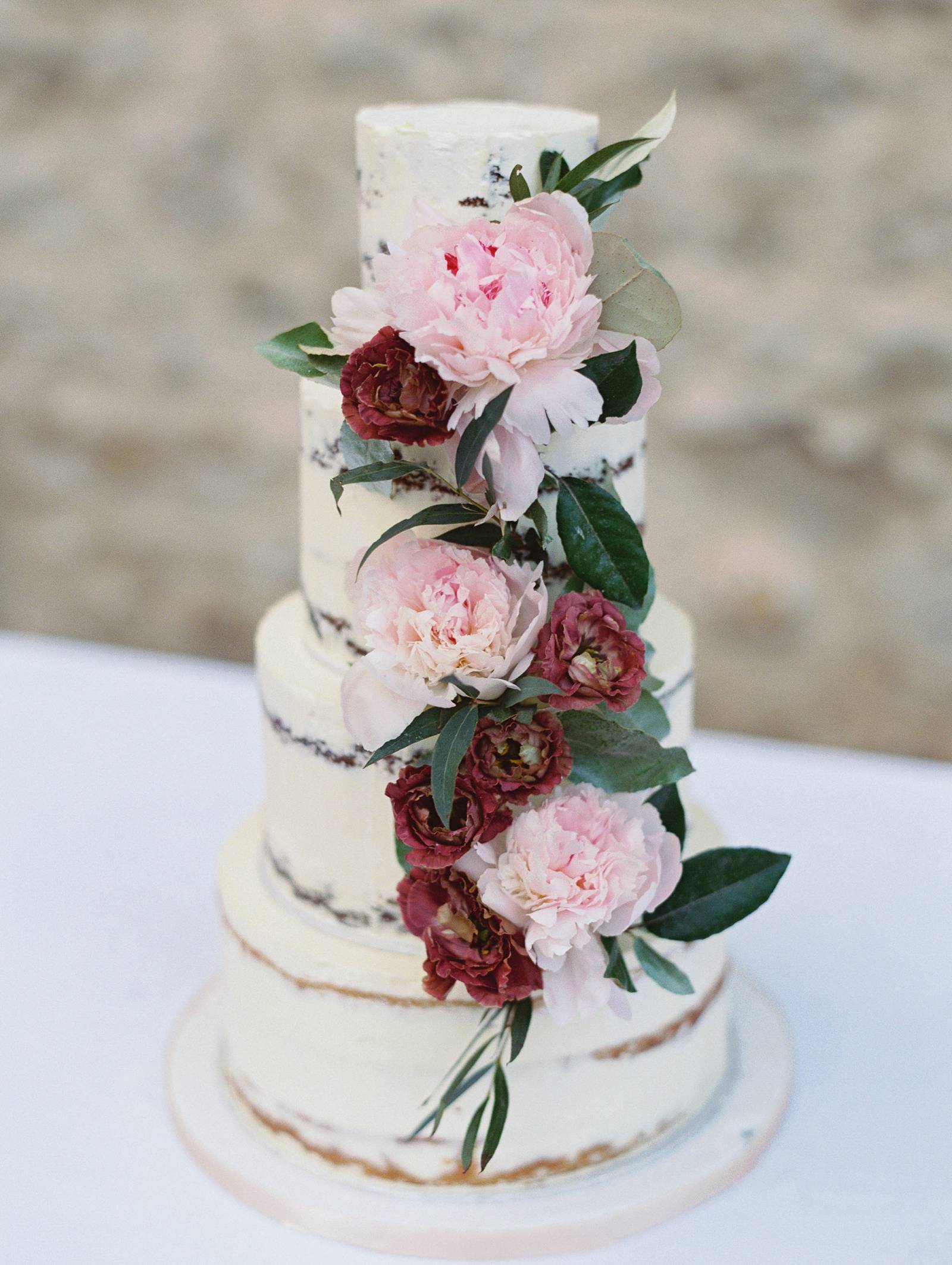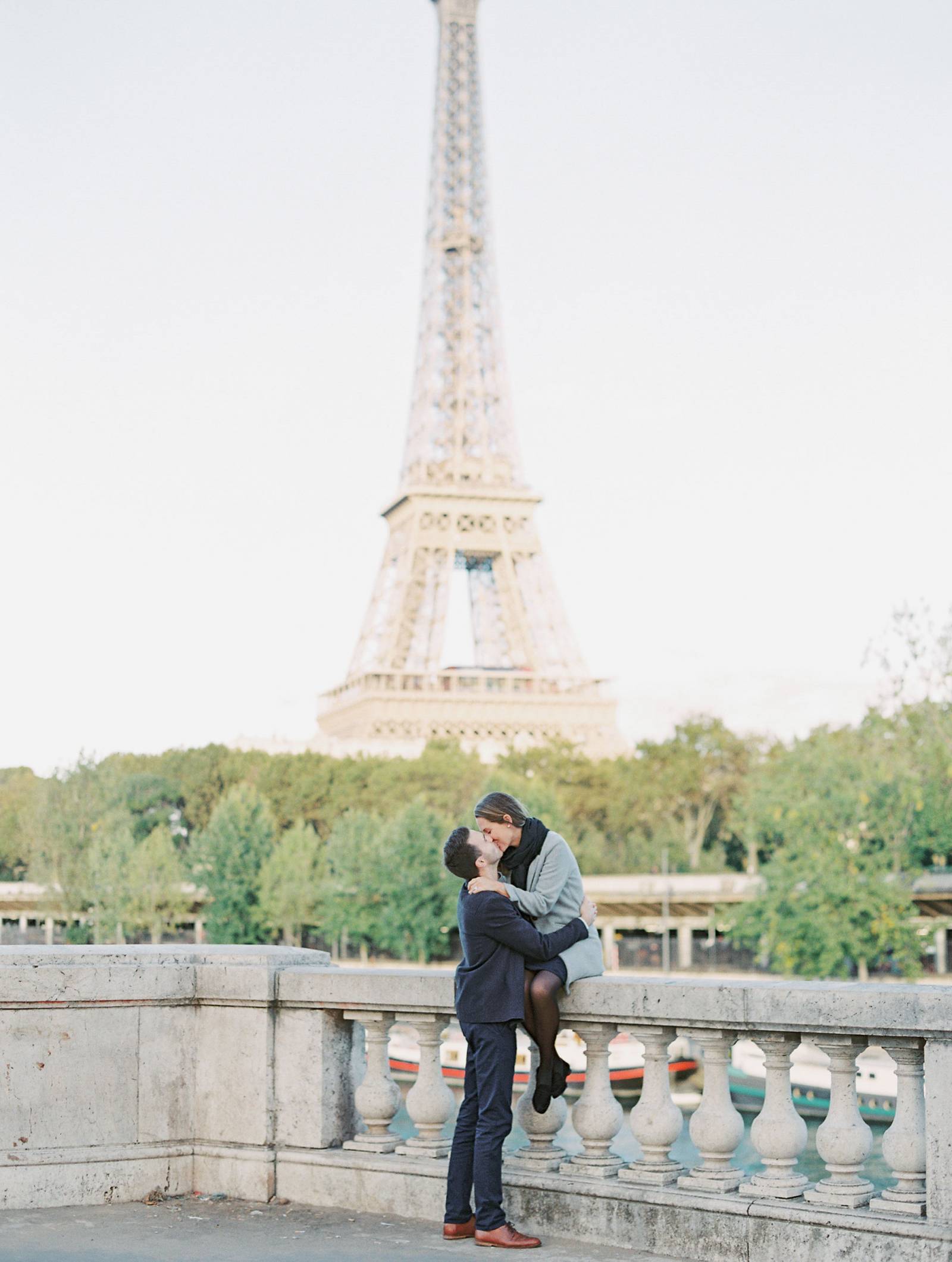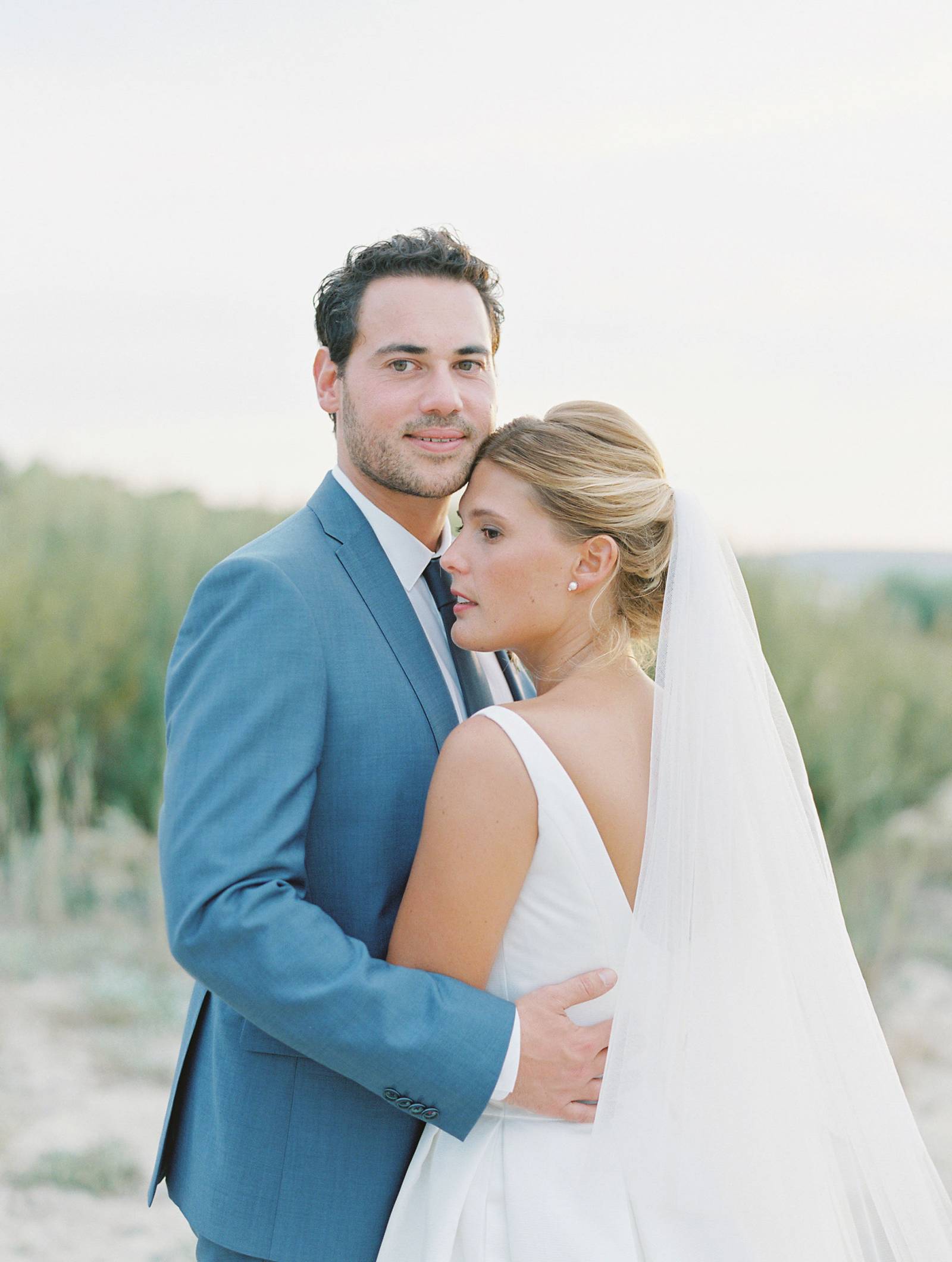 HOW WOULD YOU DESCRIBE YOUR STYLE? I would describe my style as refined, romantic and timeless. I love when everything is clear, and match: the colors, the quality, the details. I'm very sensitive to that, the harmony of the coverage and to create artistic images. I'm a lover of black and white, especially for the preparations and the evening.
WHAT DO YOU LOVE MOST ABOUT WEDDINGS? It's always the same thing, since I photographed the first time! The emotions, they are magic days, so strong! I'm grateful to have been able to share so many beautiful days with my married during all these years. I think wedding it's about moments. And wedding fashion, I'm addicted! It is here that I was able to join my two passions in photography: wedding & fashion.
SHARE YOUR FAVOURITE IMAGE WITH US AND TELL US WHY. This is my favourite image, because it's the one that marked my career. This is the first image I received, the day I shot my first editorial shoot in film, with congratulations by email from my laboratory. It represents for me the turning point that I chose to make in my career, to go from dream to reality: to shoot with film. I remember the feeling that I felt the first time I saw it, and to have decided I wish to do only film. She represents my two favourites: fashion & weddings. And it was taken during the Greg Finck Workshop which was for me the starting point as a film photographer, and a beautiful meeting who has changed my career.
CAN YOU RECALL YOUR FAVOURITE WEDDING EXPERIENCE? My first destination wedding, and three-day wedding. It was amazing to live all these moments with my couple, and to be able to create all these wonderful memories for them. You are totally integrated into the wedding and the relation with the couple is different, everyone is more comfortable with the photographer. There are some weekends that I will never forget!
ASIDE FROM FAMILY & FRIENDS, THREE THINGS YOU CAN'T LIVE WITHOUT? My French Bulldog, nature, and new projects.
WHERE WOULD WE FIND YOU ON A SUNDAY MORNING? You can find me eating pancakes with my love, or out to brunch.
HOW WOULD YOU SPEND YOUR IDEAL DAY OFF? To travel and discover new places.
French wedding photographer MARINELLA DE CASTRO is a valued member of our vendor guide. With a refined style she feels that the wedding day is always a magical celebration and she loves to photograph these moments of happiness and that's why she decided to specialise in fine art wedding photography since 2011. You can see more of her work in her portfolio here.