Grab a cuppa, pull up a chair and get to know a little more about Magnolia Rouge vendor Hawaiian wedding photographer ALICE AHN. As a fine art film photographer, Alice offers specialty photography services for weddings, engagements, and events. Her timeless sense of style translates seamlessly to her art resulting in captivating imagery that lasts a lifetime. She may be located in Hawaii but is available to travel worldwide, and with stunning work like this she'd be well worth flying in to capture your big day!

WHAT MADE YOU WANT TO BECOME A PHOTOGRAPHER? My love for artistic expression began as a young girl. After school, I would go straight to my grandparents' studio, where my grandparents ran a joint photography studio and hair salon. Watching my grandfather photograph brides that had been beautifully dolled up by my grandmother, I was transfixed. From this point forward, art and photography became my passion.
TELL US A BIT ABOUT YOUR PATH TO GET THERE. Working as a part time associate photographer during college years, I always dreamed about having my own photography brand where I can freely express my art and creativity. After a few photography workshops, I knew I was ready to start my photography career. I have set up multiple styled shoots with the local vendors and established the portfolio that best represents my brand and launched my business.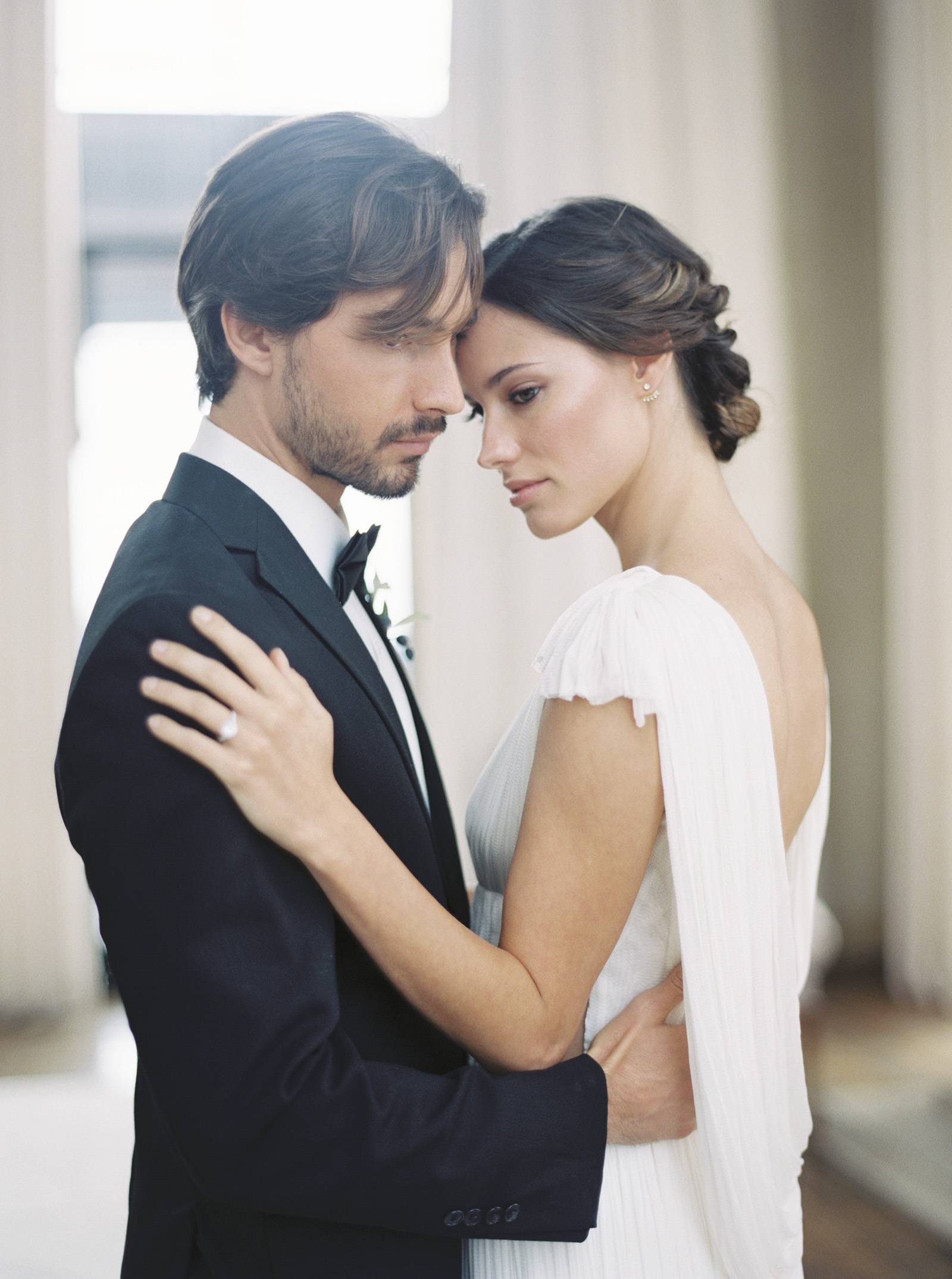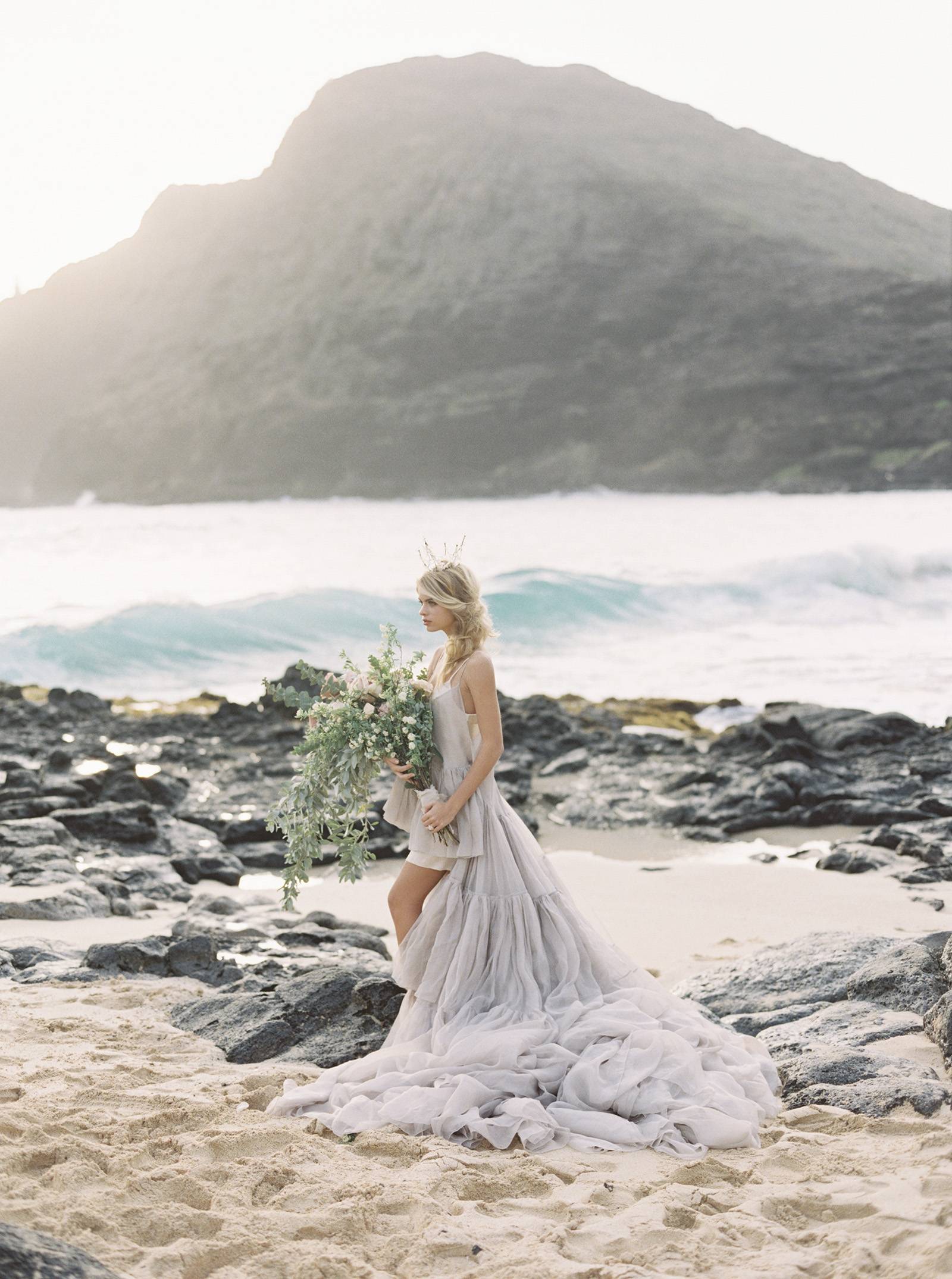 HOW WOULD YOU DESCRIBE YOUR STYLE? Three adjectives that best describe my style is candid, dreamy and airy. There are three colours or tones that describe my style - bald pink during sunrise, airy ivory tone of the subject's skin, and warm and dreamy light blue of the skies.
WHAT DO YOU LOVE MOST ABOUT WEDDINGS? I love weddings because I get to witness full of loving, happy, and grateful moments between couples, between family and friends. It is the biggest celebration of the course of our lives and I feel honoured and feel amazing to capture these moments with my camera. Even though I've shot many weddings, every wedding excites me and I can't stop crying and smiling for those moments created during the celebration.
CAN YOU RECALL YOUR FAVOURITE WEDDING EXPERIENCE? I've definitely had a lot of fun and full of happy experiences from a lot of different weddings. The best wedding experience I had is when I got to party with my clients and their friends! I drank with them and literally danced all night! It was amazing - the bride and I became best friends ever since we started talking over the phone for her planning and we became so close we still have brunch and hang out together.
ASIDE FROM FAMILY & FRIENDS, THREE THINGS YOU CAN'T LIVE WITHOUT? My dog, meditations, and art (art includes Netflix, and various films).
WHERE WOULD WE FIND YOU ON A SUNDAY MORNING? Either at the beach or the hike. But honestly, probably my bed.
HOW WOULD YOU SPEND YOUR IDEAL DAY OFF? It really depends on my mood. I either spend time binge watching Netflix, HBO, Hulu shows and K-dramas, or hike nearby mountains, or read magazines or fiction novels at the beach with my loved ones.
See more of Hawaiian wedding photographer ALICE AHN's work in our vendor guide here.