We are big fans of the beautiful work that Seattle wedding photographer KERRY JEANNE PHOTOGRAPHY produces. Kerry strives to create authentic moments and to tell beautiful stories filled with light that will last beyond years, into generations and for a lifetime. We're thrilled to have her in our vendor guide and we suggest you head over and explore her portfolio more.
WHAT MADE YOU WANT TO BECOME A WEDDING PHOTOGRAPHER? My first wedding was for a family friend and something I wasn't sure I'd ever do because I was an introvert and it was hard for me to connect with people in general. Coming home from that wedding was the most euphoric feeling. The pure joy that radiated from the wedding transcended my camera and it was then that I knew I wanted to capture that feeling and give it back to my clients in the form of art.

TELL US A BIT ABOUT YOUR PATH TO GET THERE: I initially started out when I was 10 or 11 when my grandpa gave me a film point and shoot camera. I loved that thing to pieces and shot with it whenever I could, though I soon traded it for an equally cheap digital camera. For the most part, I photographed all things nature until that one wedding that I decided to branch out and try something totally out of my element. Film came back into my world a few years ago and now I feel like I'm back to where I started, but with a passion for capturing emotions and feelings that I first sought out in nature.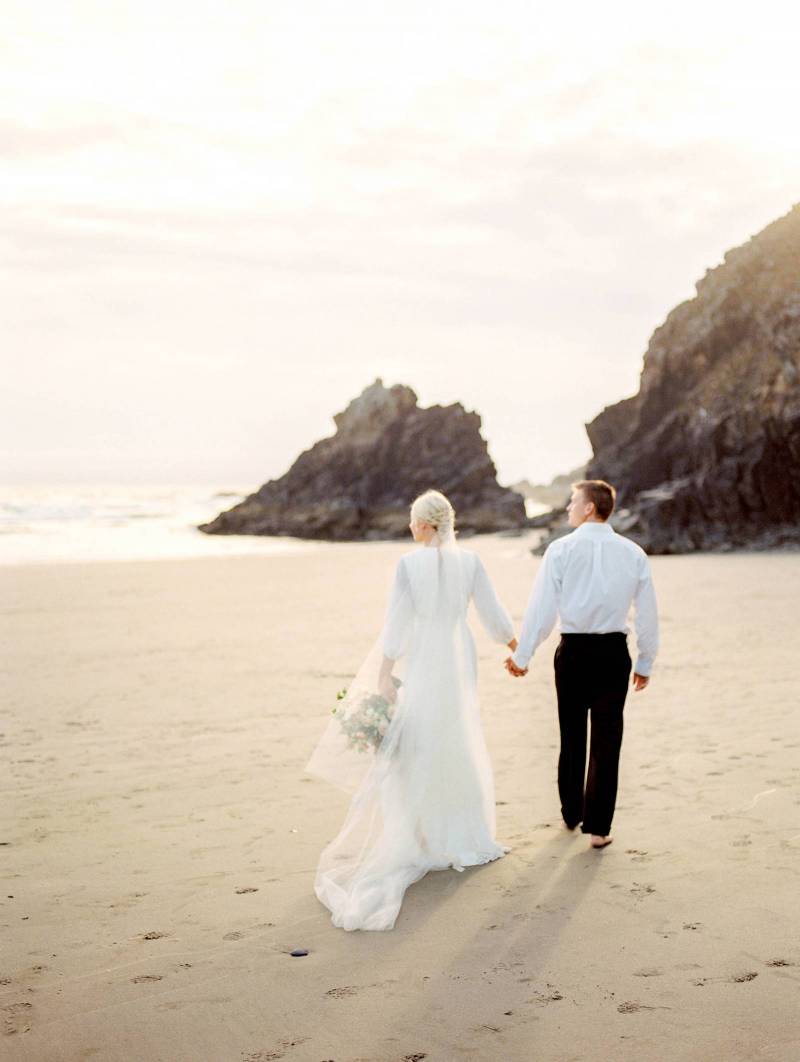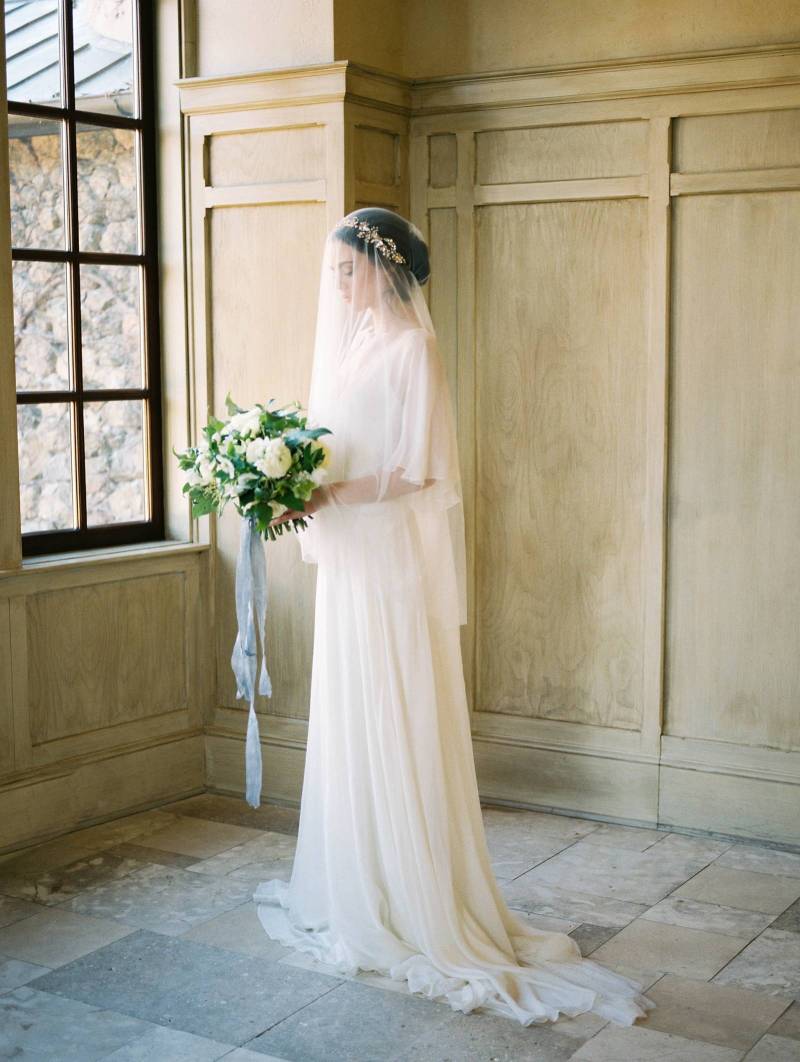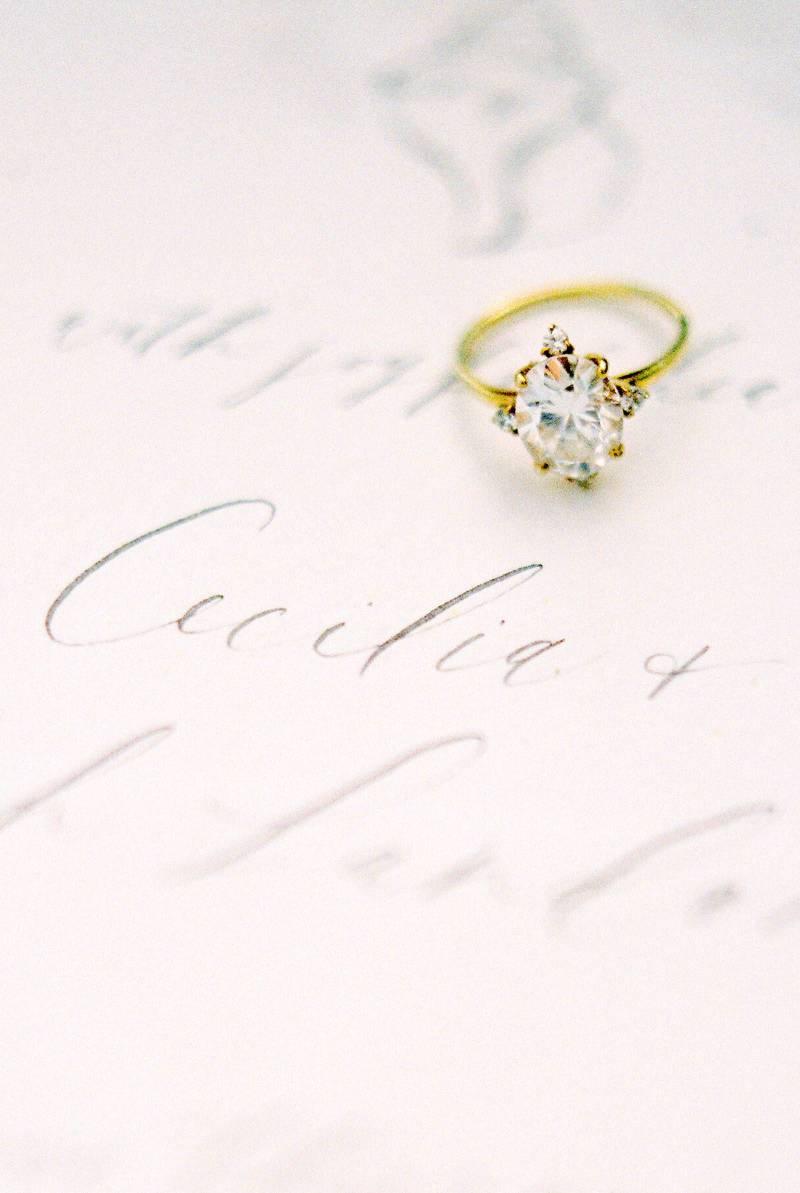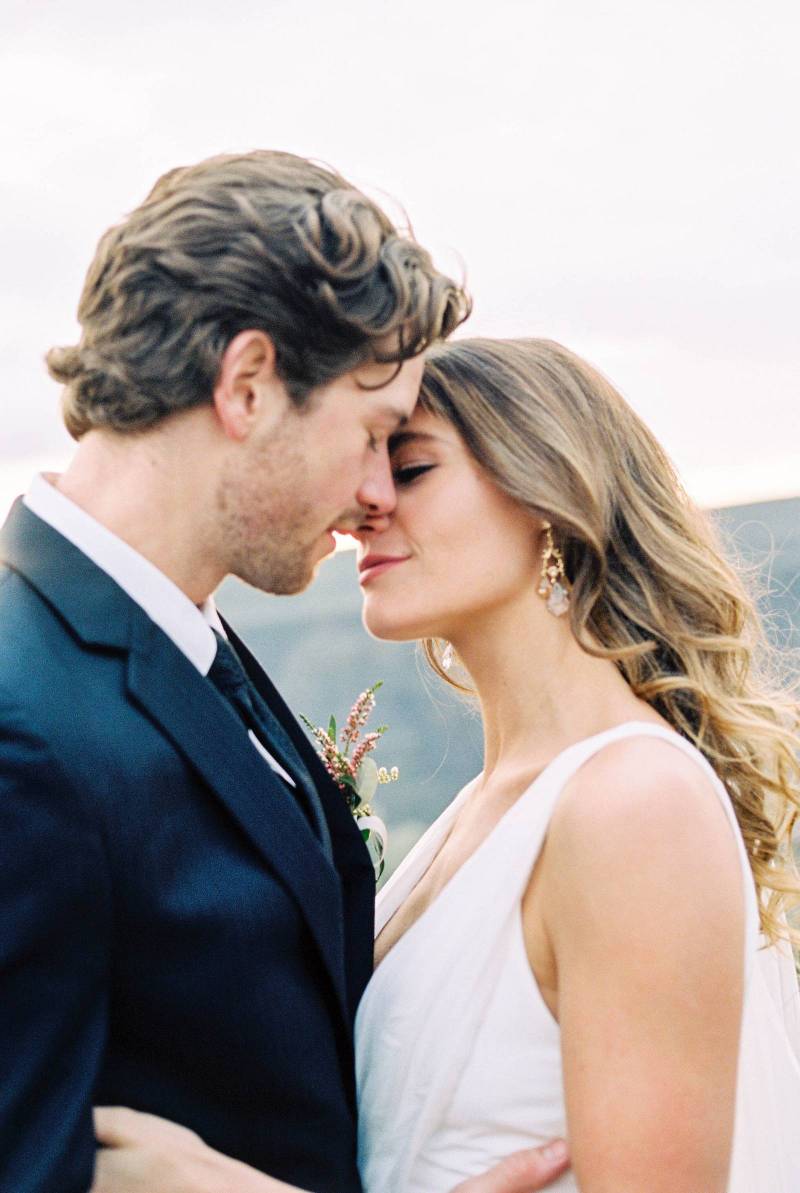 HOW WOULD YOU DESCRIBE YOUR STYLE? Fine art poetry. I strive to evoke a feeling and emotion with each image that I create so that it becomes as timeliness as a beautiful poem passed down through the generations.
WHAT DO YOU LOVE MOST ABOUT WEDDINGS? Being able to capture those incredible moments and feelings that will last generations. I adore looking through my parents, grandparents and even great-grandparents wedding photos and it's utterly mind-blowing that my job is one of the few ones that will live on for perhaps hundreds of years
SHARE YOUR FAVOURITE IMAGE WITH US AND TELL US WHY: In the image below her steadfast gaze is incredibly alluring yet she holds the most delicate flower in her hand for a feeling of soft femininity. This shot, I feel, is the closest to my brand. Captivating yet poetic.
CAN YOU RECALL YOUR FAVOURITE WEDDING EXPERIENCE? Can I say all of them? Each wedding has had something that leaves me breathless with joy and thinking, "Can my job get any better than this?" The last wedding was on O'ahu and the bride surprised her new husband by dancing the hula. She was so incredibly graceful and the pure awe and love on the Grooms face gave me goosebumps. These are the moments I live for!
ASIDE FROM FAMILY & FRIENDS, THREE THINGS YOU CAN'T LIVE WITHOUT: My well-read Lord of the Rings books (that totally counts as one), coffee and my creativity.
WHERE WOULD WE FIND YOU ON A SUNDAY MORNING? In bed tickling the toes of my three year old before making a big breakfast.
HOW WOULD YOU SPEND YOUR IDEAL DAY OFF? On a roadtrip with my family and ending with myself curled up in a over-sized armchair, reading until the early hours of the morning.
If you're bride in the state of Washington looking for a Seattle Wedding Photographer head to our vendor guide to see more. You might also want to check out this 1920s wedding inspiration shoot by KERRY JEANNE PHOTOGRAPHY.