Las Vegas wedding photographer TIFFANY SANGSTER is a desert native that loves to travel and work with amazing couples who value each other and their families. Tiffany is a photographer that documents love stories through a romantic, feminine, and colourful authentic and we're delighted to have her in the Magnolia Rouge Vendor Guide.
WHAT LEAD YOU TO BECOMING A PHOTOGRAPHER? I wanted to become a photographer to create art. My love for art was fuelled in schooling and when I was done, it left an empty void that I desperately needed back in my life. The day I picked up a camera was the day I truly started filling that void and feeling like myself again. Over the years, photography has truly captured my heart and let me feel the passion I once felt again. I am constantly inspired by my surroundings and to document a moment that others will cherish and love is the greatest fulfilment.
TELL US A BIT ABOUT YOUR PATH TO GET THERE? My husband and I got married at a pretty young age for normal society standard (19 and 24), but when you know you know, right?! When you get married so young, you normally don't have your life together and working a 9 to 5 job for me personally felt unfulfilling. One year my husband bought me a camera for my birthday because he know I was missing that little something that made me, me. I started out doing portrait photography part-time and finally shot my first wedding in 2016 and it was everything I was looking for in my life. I loved working with couples and documenting their love and I instantly knew this was going to be my career. A couple of months later I went full-time with photography and never looked back.
HOW WOULD YOU DESCRIBE YOUR STYLE? I am a photographer that loves to evoke a light and airy style for the modern romantic.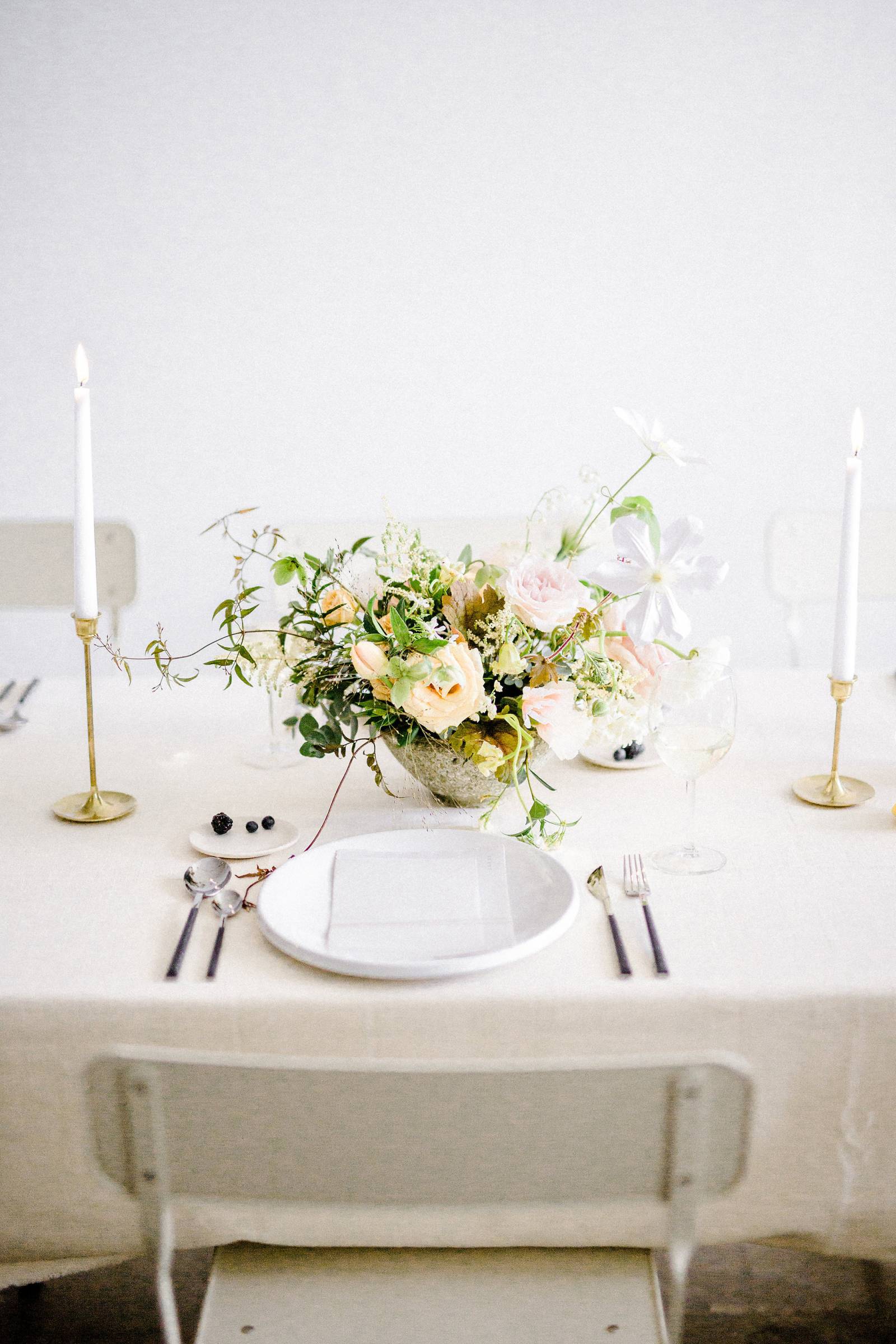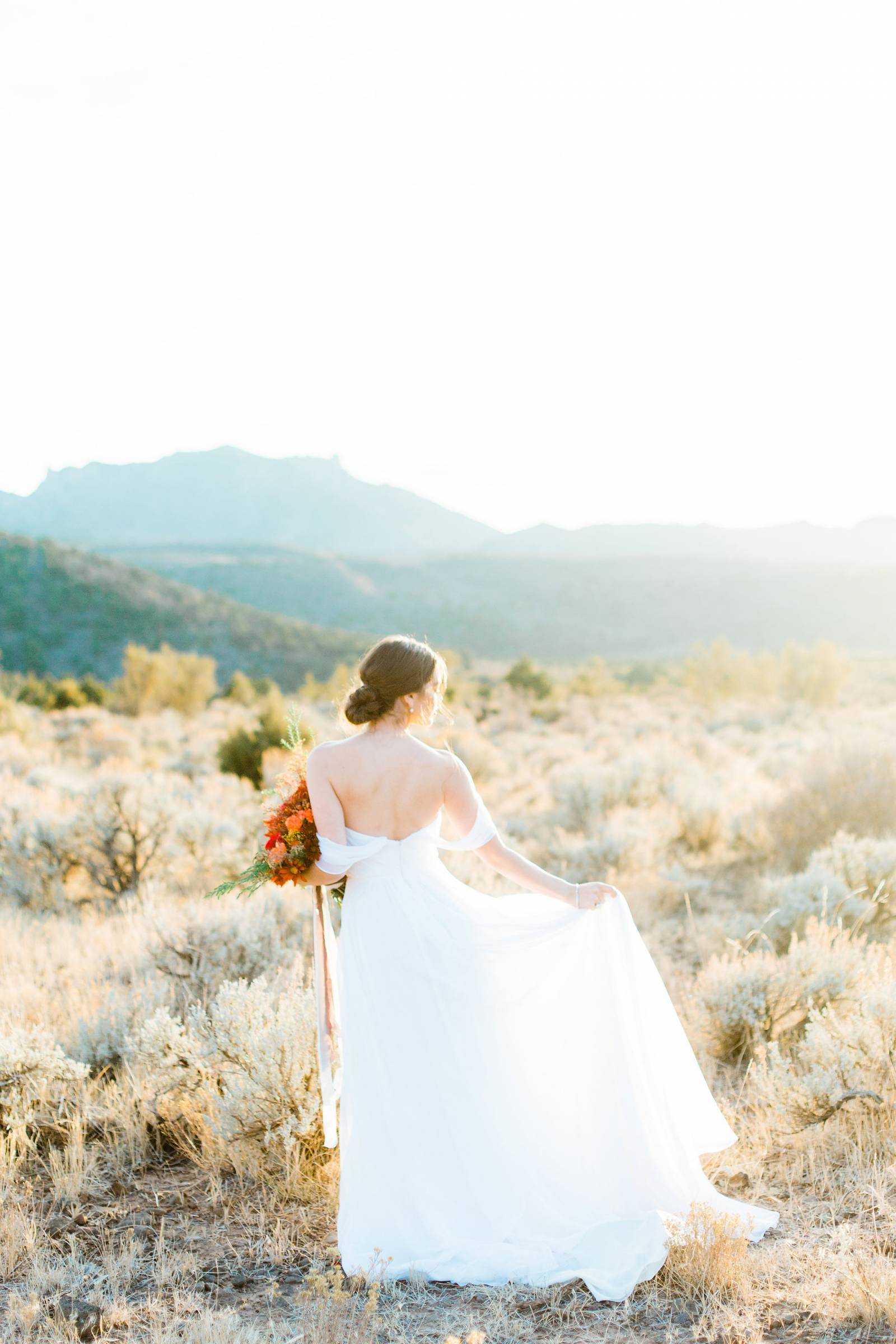 WHAT DO YOU LOVE MOST ABOUT WEDDINGS ? The best thing I love about weddings is getting to connect with my clients on a personal level. I adore getting to see my clients interact and getting to see their unique and genuine love come to life on camera.
CAN YOU RECALL YOUR FAVOURITE WEDDING EXPERIENCE? It has to be when Kirstie and Josh had their destination wedding here in southern Utah. I spent the day with them before their wedding day running up a mountain side in Zion National Park chasing the sun telling each other stories of how we became wedding photographers in the industry, and how they choose southern Utah as their wedding location. Getting to know them the few days they were here changed my outlook on weddings and being able to connect so deeply with my clients made me love photography even more. I'm truly grateful to this day for having them come in my life.
SHARE YOUR FAVOURITE IMAGE WITH US AND TELL US WHY: This image of Sarah below has to be one of my favourite images of all time. Not only because it was a beautiful shoot but because it brought Sarah into my life. Her friendship over the years has been something I've cherished and adore. I am so excited because I now get capture her and her fiancé Devin's engagement pictures this coming winter.
ASIDE FROM FAMILY & FRIENDS, WHAT ARE THREE THINGS YOU CAN'T LIVE WITHOUT? Music would be on the top of my list of things I couldn't live without. I love listening to almost everything and getting lost in the world the artist creates. For obvious reasons I couldn't live without my camera in hand. I've been slowly learning film and it has sparked a new interested of mine as well. Lastly I couldn't live without pasta; by far my favourite food.
WHERE WOULD WE FIND YOU ON A SUNDAY MORNING? You'll find me in bed watching movies with my husband and son.
HOW WOULD YOU SPEND YOUR IDEAL DAY OFF? Ideally, my family and I would be out exploring in our Jeep eating great food and enjoying each others company. We love finding new places we've never been or seen before, and trying not to get stuck in the middle of no where.
If you're getting married in Las Vegas - or anywhere Nevada wide, you should check out Las Vegas wedding photographer TIFFANY SANGSTER. If you're after a beautiful fine art aesthetic with your wedding photos, you'll be in very safe hands as you can see from the gorgeous images above.