We are chatting to superbly talented Salt Lake City wedding florist THE POTTED PANSY today! Mandy is such a bright light in this industry and creates the most incredible bouquets and arrangements. She thrives on a creative balance of texture, colour and style. "My love for textural components found in nature, combined with a unique balance of lush and texture, and finally enhanced with a bit of wild, is what creates the signature pieces that your guests will ooh and ahh over!"
HOW DID YOU BECOME A FLORIST? When I was in high school, I found my first real job working in a little local flower shop. I did it all, from mopping floors to cleaning buckets, to processing flowers and creating arrangements. As I left home and went to college, I continued in the design field with an educational background in interior design. For years I worked in multiple different jobs, always doing floral on the side for family and friends. Until about 4 years ago our life situation changed and I found myself wanting to be home, wanting to be back in floral, and wanting to do what I loved. I've been so lucky! When I came back to floral I said would make what I loved. And hoped someone else might like it too. Being true to myself and my style has been incredibly satisfying and has allowed me to bring so much of my own being into this work that I hardly call it a job!

WHAT'S YOUR FAVOURITE FLOWER? I smile at this question. Each time someone asks me to name my favourite flower, I search for one. I think hard. I stretch. And I always come back to non-flowers! LOL. This is typical of my design style and so rather than a flower, I'd choose something dry or branchy and oh so textural, like lunaria, spirea, twigs, branches, tumbleweeds, foliage and all things textural! It's not just the blooms that create beautiful, captivating arrangements, but the in-between imperfect pieces; the weeds, the twigs, the bits of plants. That's my favourite.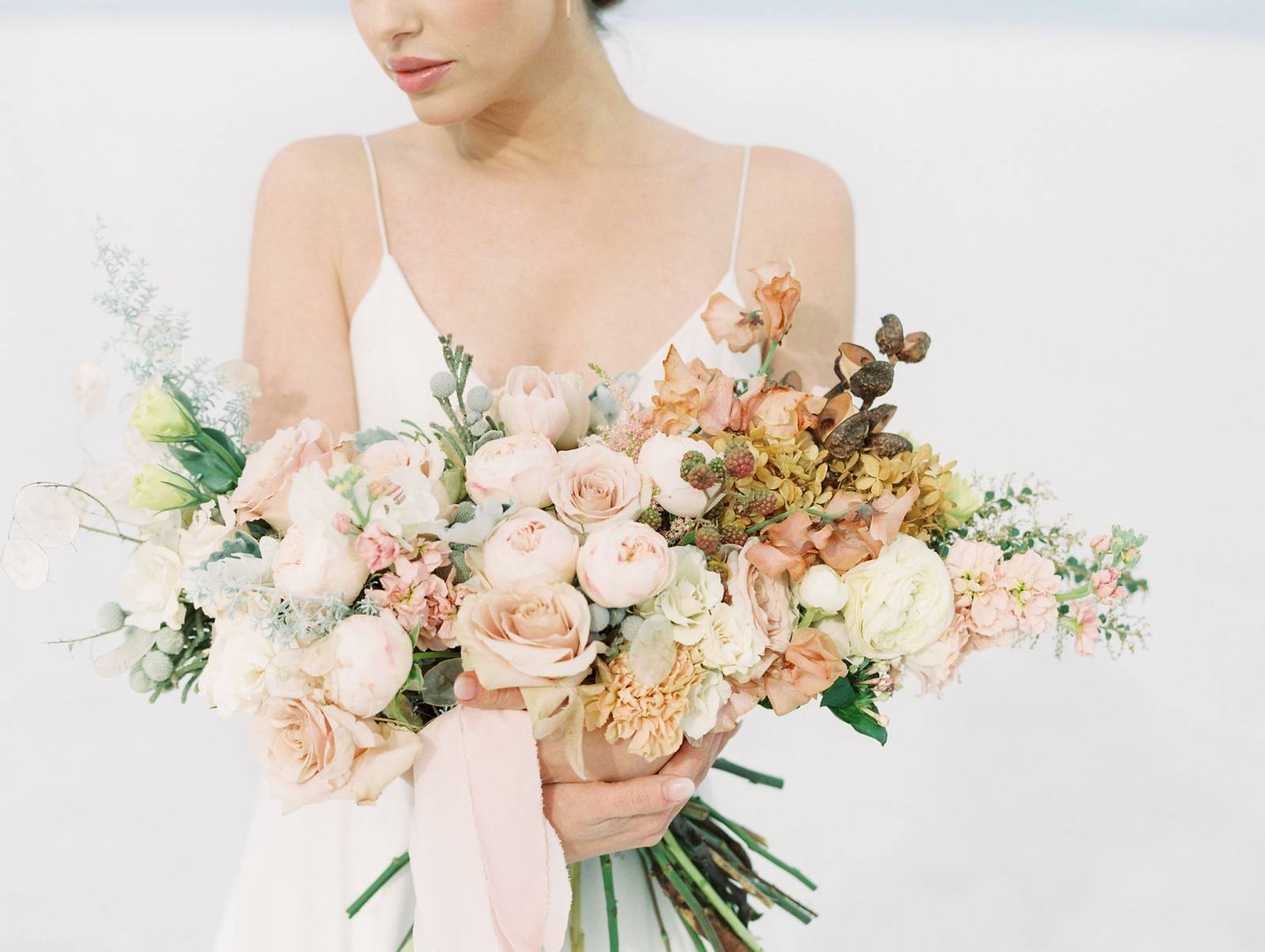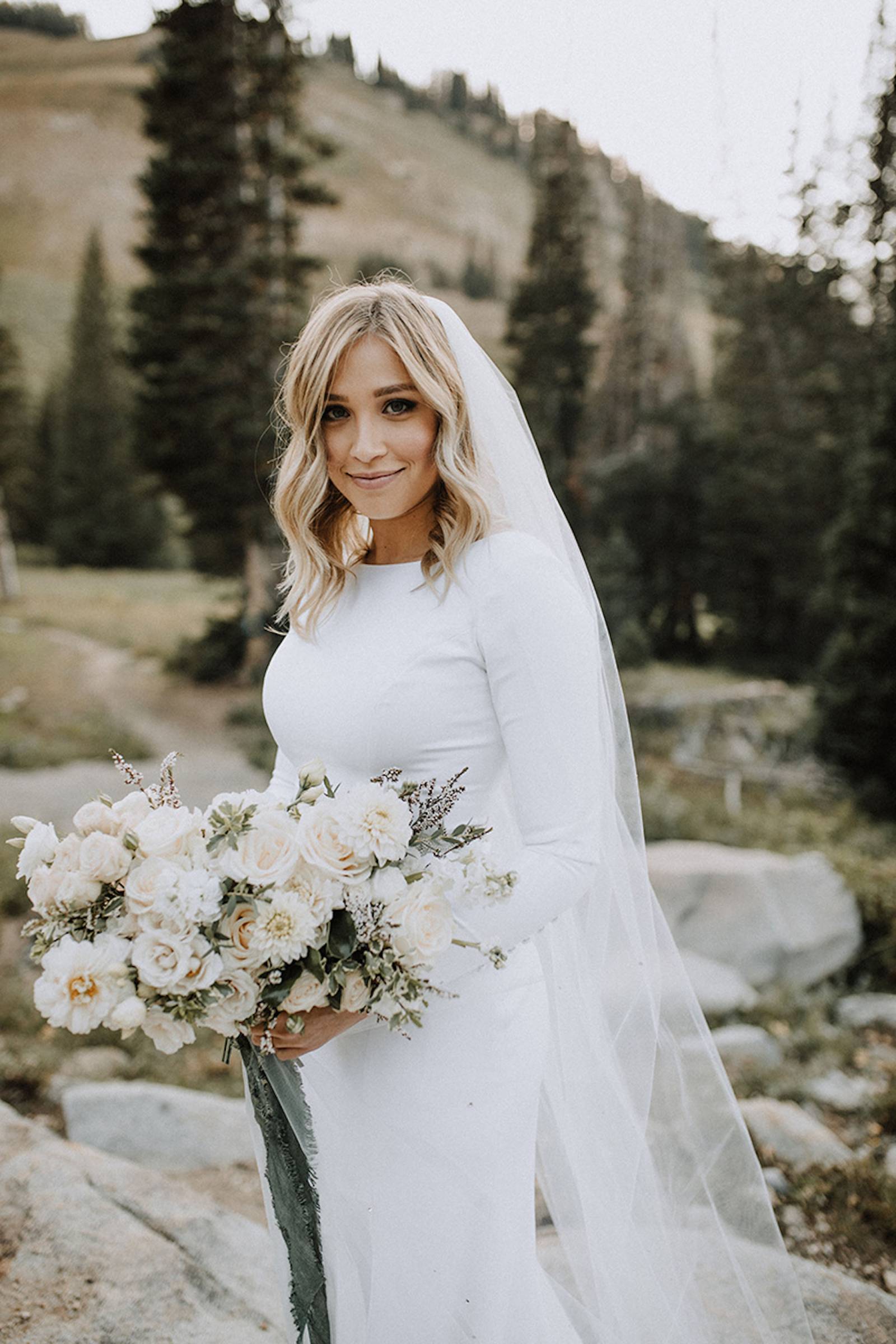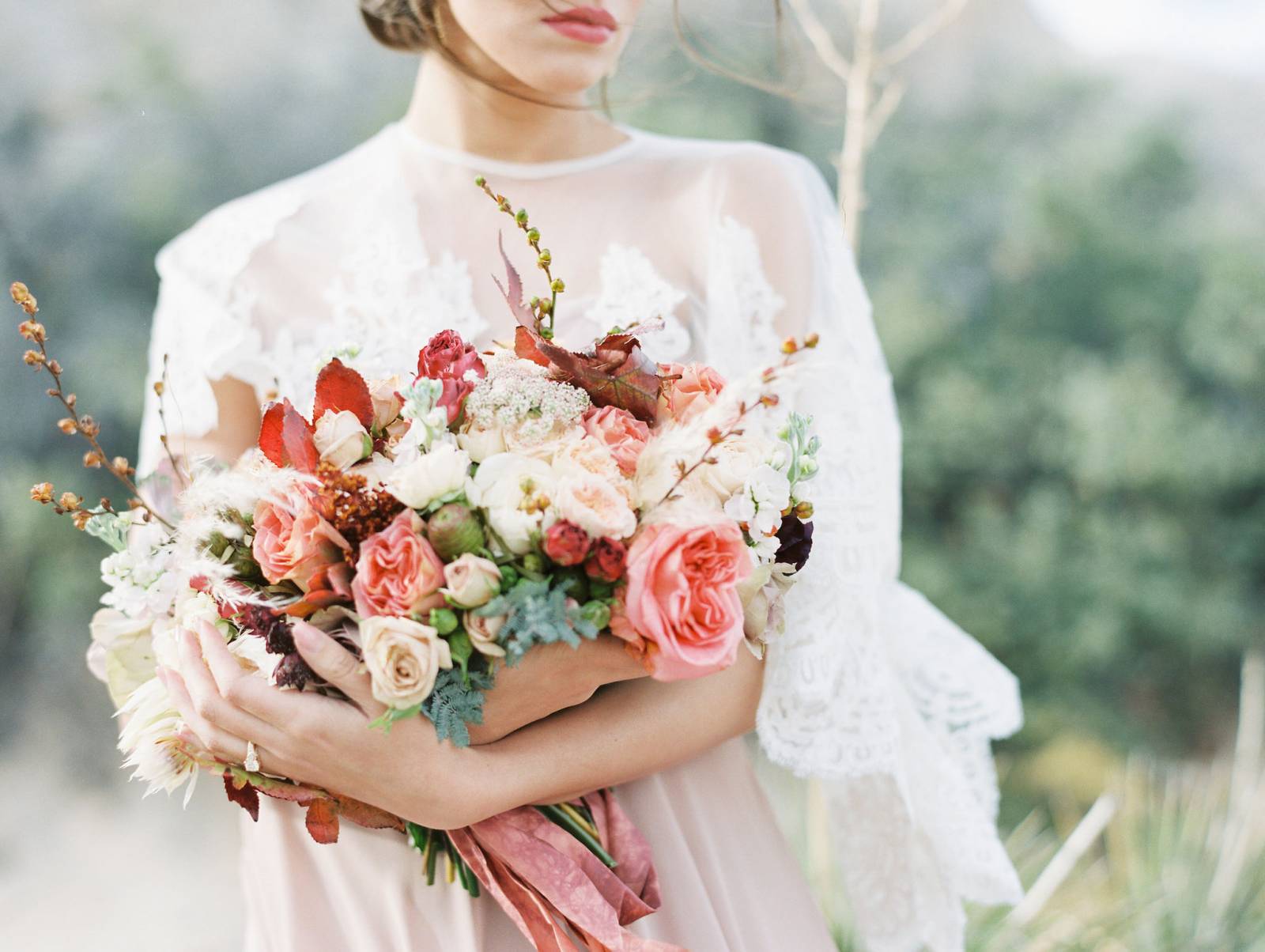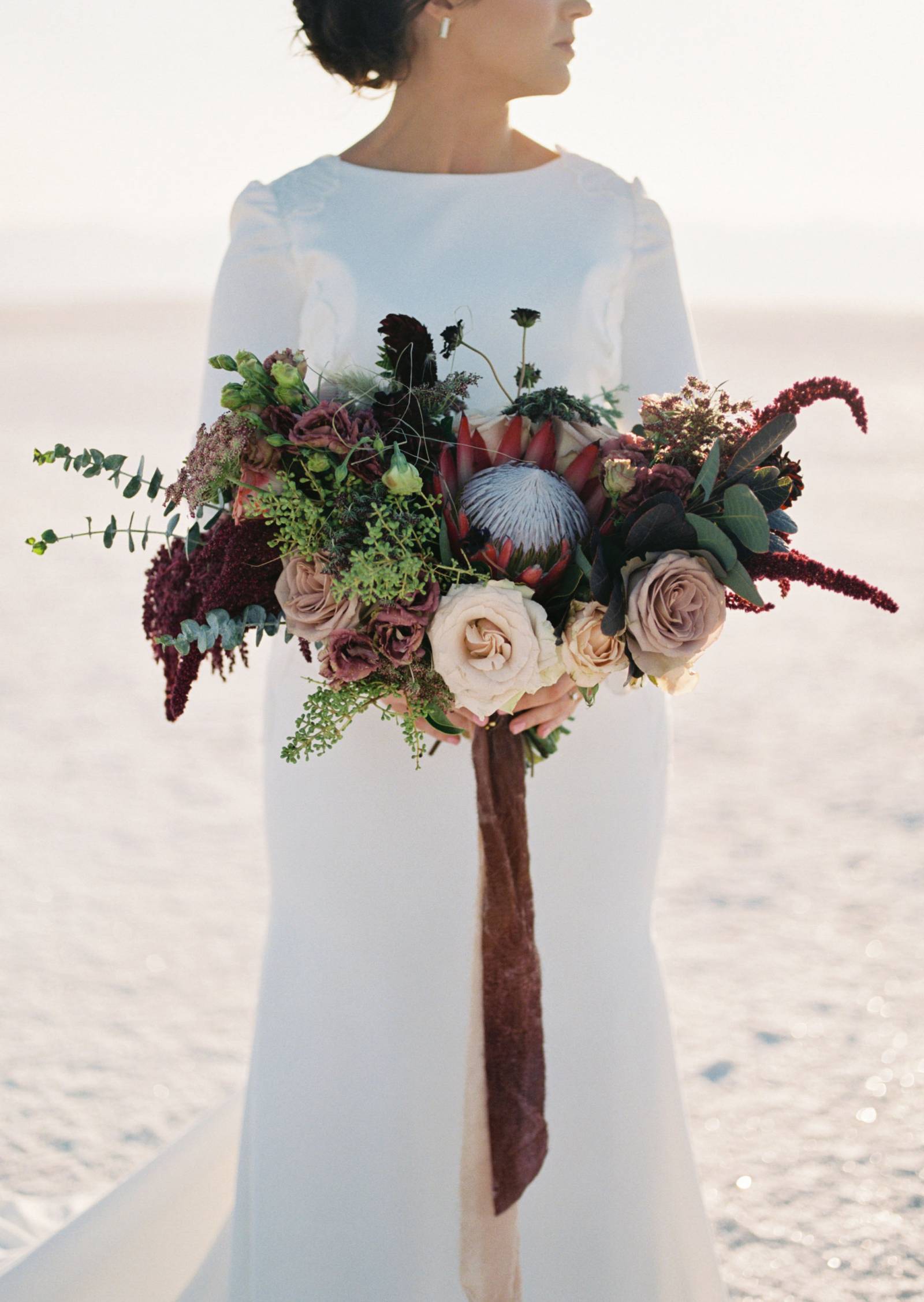 WHICH SEASON DO YOU PREFER FOR FLOWERS? Fall! Always fall! I'm drawn to the saturated rust tones, the twiggy branches, the falling leaves. The way we find calm and excitement in the fall. It's reflected in the flowers and the way they move, the way they bend, and the way they speak to us.
If I had to choose a second, spring would be my next favourite. The delicate blooms that only the spring brings are unsurpassed in beauty!

ASIDE FROM FAMILY & FRIENDS, THREE THINGS YOU CAN'T LIVE WITHOUT? 1. Mate. It's a sort of herbal tea consumed in South America. It takes like weeds. And is an acquired taste for sure. But you'll rarely find me without it!
2. Seasons. Except maybe winter. That's in debate.
3. A hot pad.
I've trained myself to relax my body by using a small hot bad on my stomach. I sleep with it even on the hottest summer days and really can't fall asleep without it anymore!
WHERE WOULD WE FIND YOU ON A SUNDAY MORNING? Cozy. Cuddled up by the fire under a blanket, reading a book. That's if it's winter.
Sitting on the back porch soaking in the morning sun, mate in hand, listening to the birds and the girl's laughter. They're already awake, wet, and enjoying all that is summer. That's summer.
Walking the yard looking at what plants are popping out of the earth, pulling a weed here and there, and taking in deep breaths of the blossom's scent. That's definitely spring.
And fall. Just the thought of it makes my soul happy. Taking a morning walk. Hearing the crunch of leaves under my feet. Feeling the excitement of the weather change and the way it makes my heart skip a beat. Mesmerised by the glow of the earth during this time of year. THAT is my beloved fall.

HOW WOULD YOU SPEND YOUR IDEAL DAY OFF? Digging in the dirt, working hard, smelling newly mowed lawn and listening to the sprinklers click back and forth. Preparing for a picnic or bbq in the mountains. Good food. Listening to the girls laughter as they run and play while the stream or lake bubbles in the background. Letting the evening fade into night in front of a fire, watching the flames until we are almost asleep.
Salt Lake City wedding florist THE POTTED PANSY is a desert-loving, tumbleweed searching, interior and floral design combo who thrives on a creative balance. Mandy is also a valued member of our vendor guide and you can find more of her work in her portfolio here. You can also check out her work is this stunning Watercolour elopement inspiration in the Utah desert.