We're chatting to Seattle wedding florist COUNTRY BOUQUETS FLORAL on the blog today and getting to know a little more about owner Kelli. As both a floral designer and wedding stylist Kelli crafts meaningful and authentic weddings for couples in the beautiful Pacific Northwest and beyond. Specialising in private residence and destination weddings, she loves incorporating muted colour palettes, fabric and candlelight into her designs.
HOW DID YOU BECOME A FLORIST? By chance, really. My path in life was rather traditional: college, chose your career, corporate job with benefits, etc. It wasn't until my daughters were born and I left my corporate job that I really considered a different path. I've always grown flowers and decided to sell them at the local farmers markets. Couples would approach me, looking for flowers for their weddings. That was the beginning of my path to becoming a wedding florist!
HOW WOULD YOU DESCRIBE YOUR STYLE? Inspired by nature, seasonal, loose and romantic. Walking through my garden is a huge inspiration to me. Experiencing how the flowers look in the changing light, their movement in the wind, how they grow and whom they intertwine with. I love mixing flowers with herbs and vines, maybe a few vegetables. Imagine an English garden artfully placed into a vase. That would be my style!
WHAT DO YOU LOVE MOST ABOUT WORKING WITH FLOWERS? That it's always changing. By following the seasons, new flowers are constantly coming into bloom. The colours change, too. Even in the months when you think nothing is growing, there is always something beautiful in the garden to admire and work with!
WHAT'S YOUR FAVOURITE FLOWER? Such a hard question to answer! One that will always have my heart is the garden rose. I just adore their ruffled petals, colour range and fragrance.
WHICH SEASON IS YOUR FAVOURITE FOR FLOWERS? Spring. As the saying goes "April showers bring May flowers" and boy are they stunning! Peonies, columbine, poppies, ranunculus, snowdrops, narcissus; the list goes on and on!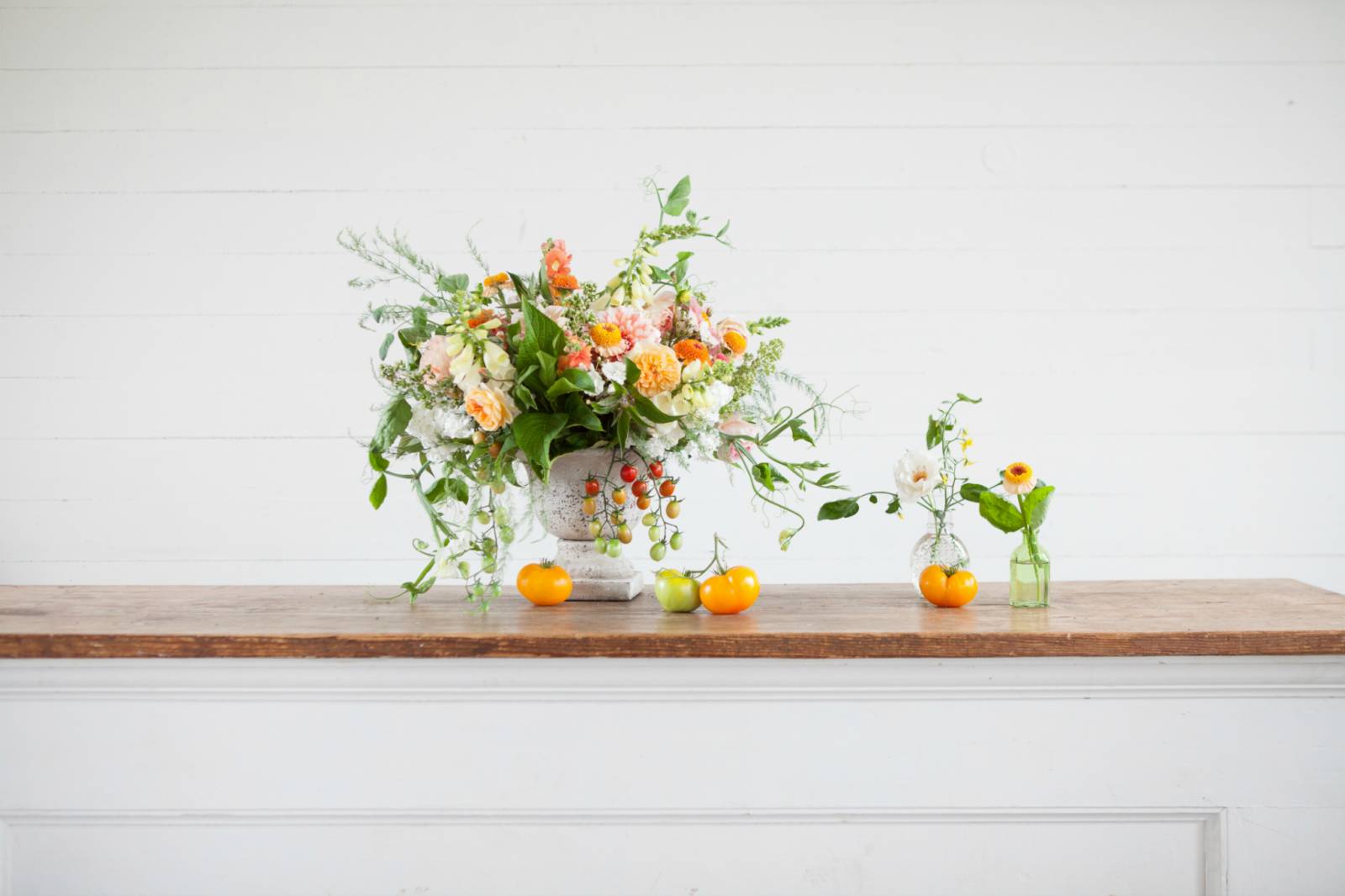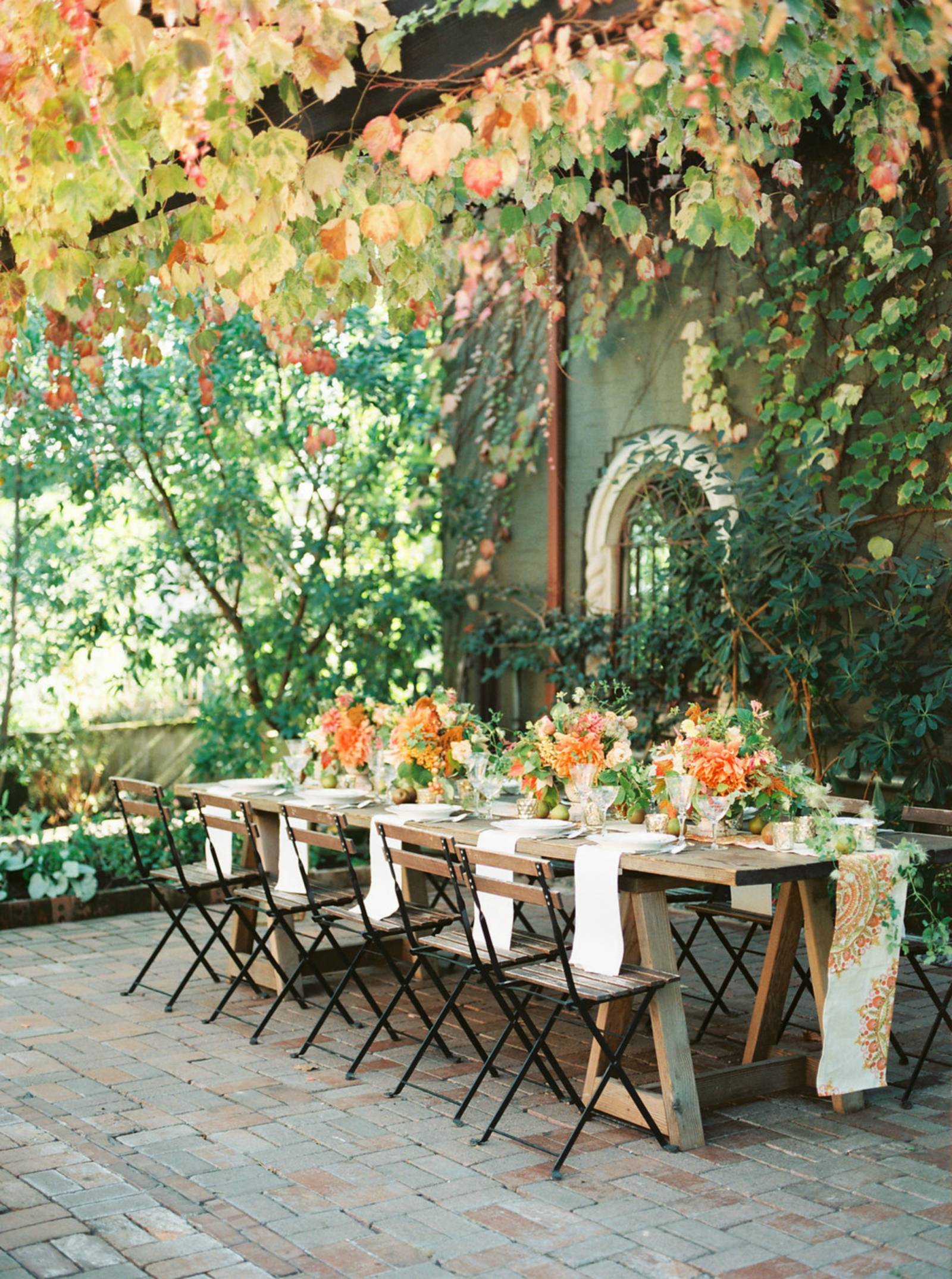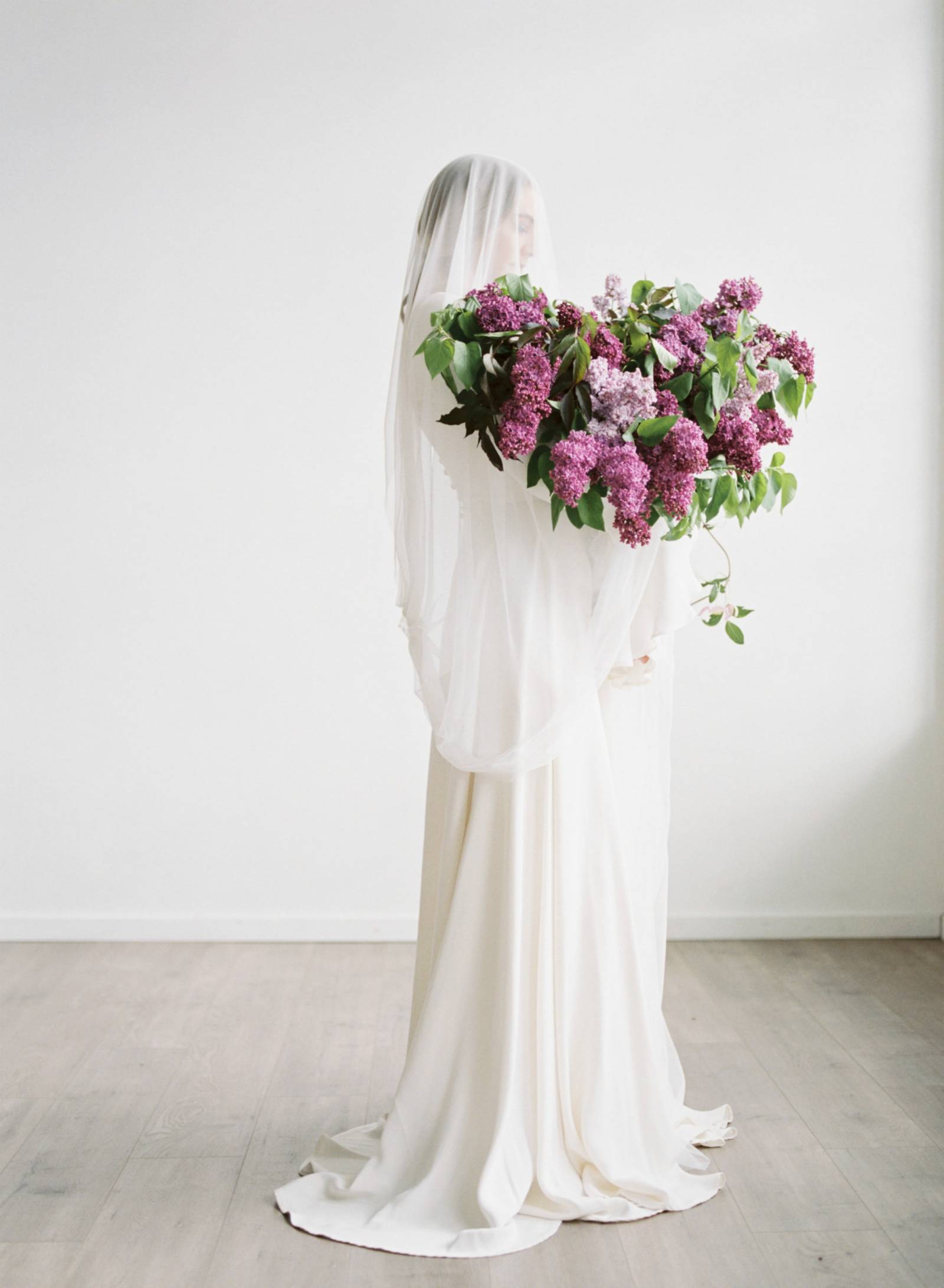 CAN YOU RECALL YOUR FAVOURITE WEDDING EXPERIENCE? I love presenting the brides bouquet to her. To me, the bouquet incapsulates everything about the wedding plans, the hopes and dreams of how it might look and feel. It's often her first look at how those plans have all come together.
ASIDE FROM FAMILY & FRIENDS, THREE THINGS YOU CAN'T LIVE WITHOUT? Tea, warm sweaters and a notebook. Random! Even though I live in Seattle, I prefer tea over coffee. I LOVE a good sweater, especially a cardigan I can wrap myself up in. There is something comforting about being cocooned. And I always have a notebook with me, to capture ideas, draw a quick sketch and make lists.
WHERE WOULD WE FIND YOU ON A SUNDAY MORNING? In bed! I'm only half joking, but I do love to sleep. Sundays are family day for us. We take walks with our dogs, cook meals together, play board or video games. Like most families, we are pretty busy during the week. Sundays are all about slowing down and enjoying our time together.
HOW WOULD YOU SPEND YOUR IDEAL DAY OFF? In my dream world, it would be catching a plane to Paris! I adore that city. More realistically, I would go antiquing. I have a few favourite shops near me that I love getting lost in. This is the reason my workshop is full of so many styling props!
If you're looking for a Seattle wedding florist then you need to check out the beautiful work of COUNTRY BOUQUETS FLORAL. Raised in a family of gardeners, flowers have been a passion of owner Kelli's since she was young. Nature still provides her with constant inspiration: the way a branch is shaped or a flower bobs in the breeze. She translates those feelings into her designs, creating florals that look just picked from the garden. You'll often find her in her gardens, tending to the flowers with her flock of chickens and ducks close by. You can see more of her portfolio in our vendor guide or in this Old World European bridal shoot in the Pacific Northwest.