We're chatting with the lovely Amy of Seattle wedding florist GATHER DESIGN COMPANY today. If you work with them for your big day, your flowers will be beautiful, seasonal, and fresh, but more importantly, they will mirror the graceful way your gown flows, or the organic movement of the long grass surrounding your ceremony site. Read on to find out a little more about how they work.
HOW DID YOU BECOME A FLORIST? I took a long and winding path to becoming a floral designer. I actually worked for a small, local floral shop in high school as an after school job and I loved (almost) everything about it: how the shop smelled, how just about everyone who walked in happy to be buying flowers, the bits and pieces I'd get to take home at the end of the week. That was a short-lived job and soon enough I went off to college and law school after that. I spent the five years after law school working at a large corporate law firm and wishing every day that I was doing something else. After a long trial, I had a lull in my workflow and on somewhat of a whim, I decided to apply for a business license and start a floral design company. I did both jobs for one year, which was the hardest year of my life both personally and professionally. I felt like I never had enough time to do anything well enough, and I wasn't getting to spend enough time with my family and friends. I got to the point where I was too busy to continue both being a lawyer and a florist. It was an easy decision for my heart (duh, flowers!) but a harder decision for my mind (leaving a cushy job with benefits, yikes!), but looking back I know I made the right choice. The following weeks and months, things just seemed to come my way at the right moments, and sooner than I could imagine, my next year was fully booked. I haven't looked back since!
HOW WOULD YOU DESCRIBE YOUR STYLE? Organic, artful, and refined are words I typically use when describing my style. Effortless, too. I aim to both mimic and enhance nature and always keep my clients in the forefront of my mind when making design decisions. I want the work I do for my clients to both reflect and inspire them.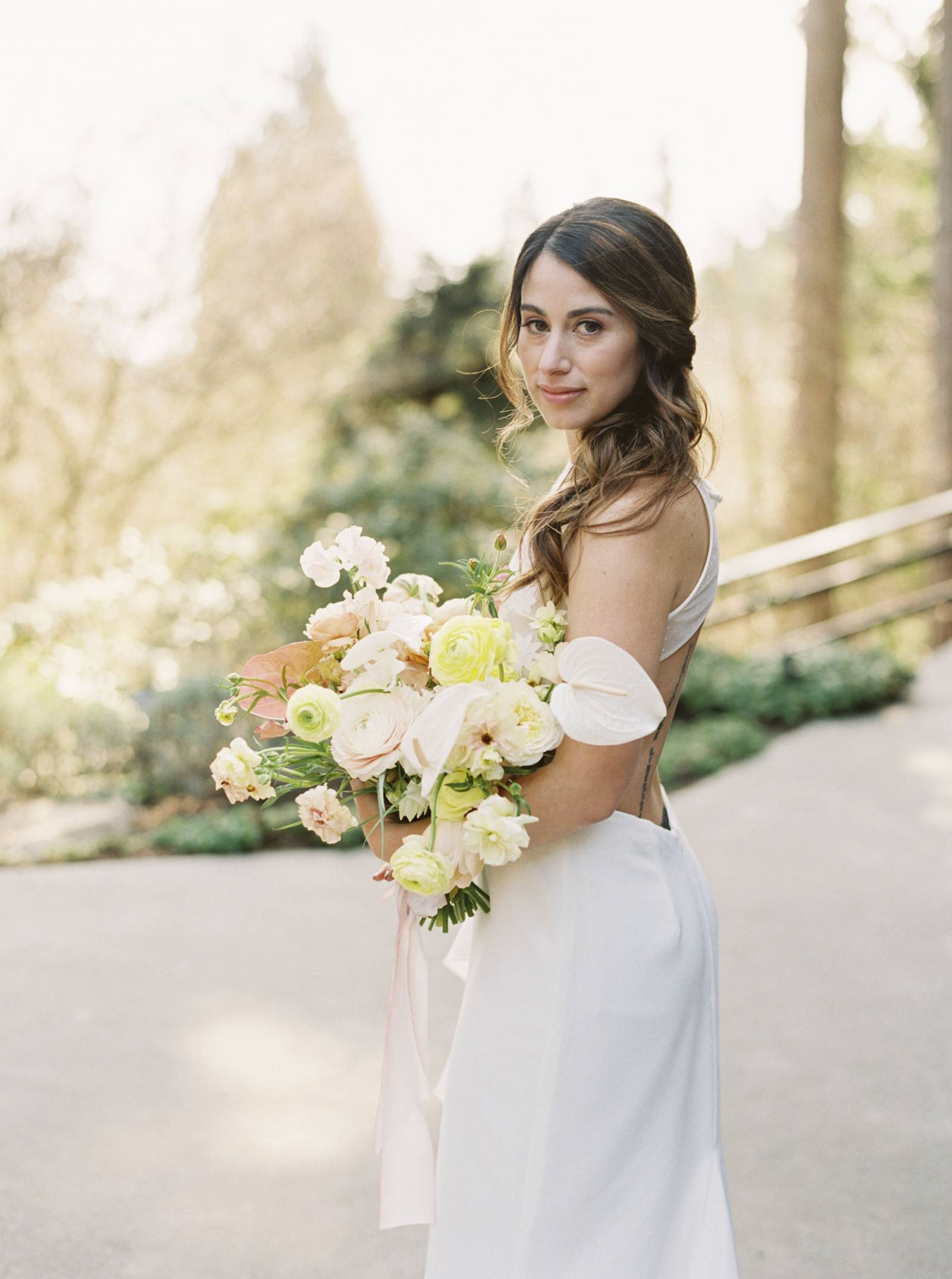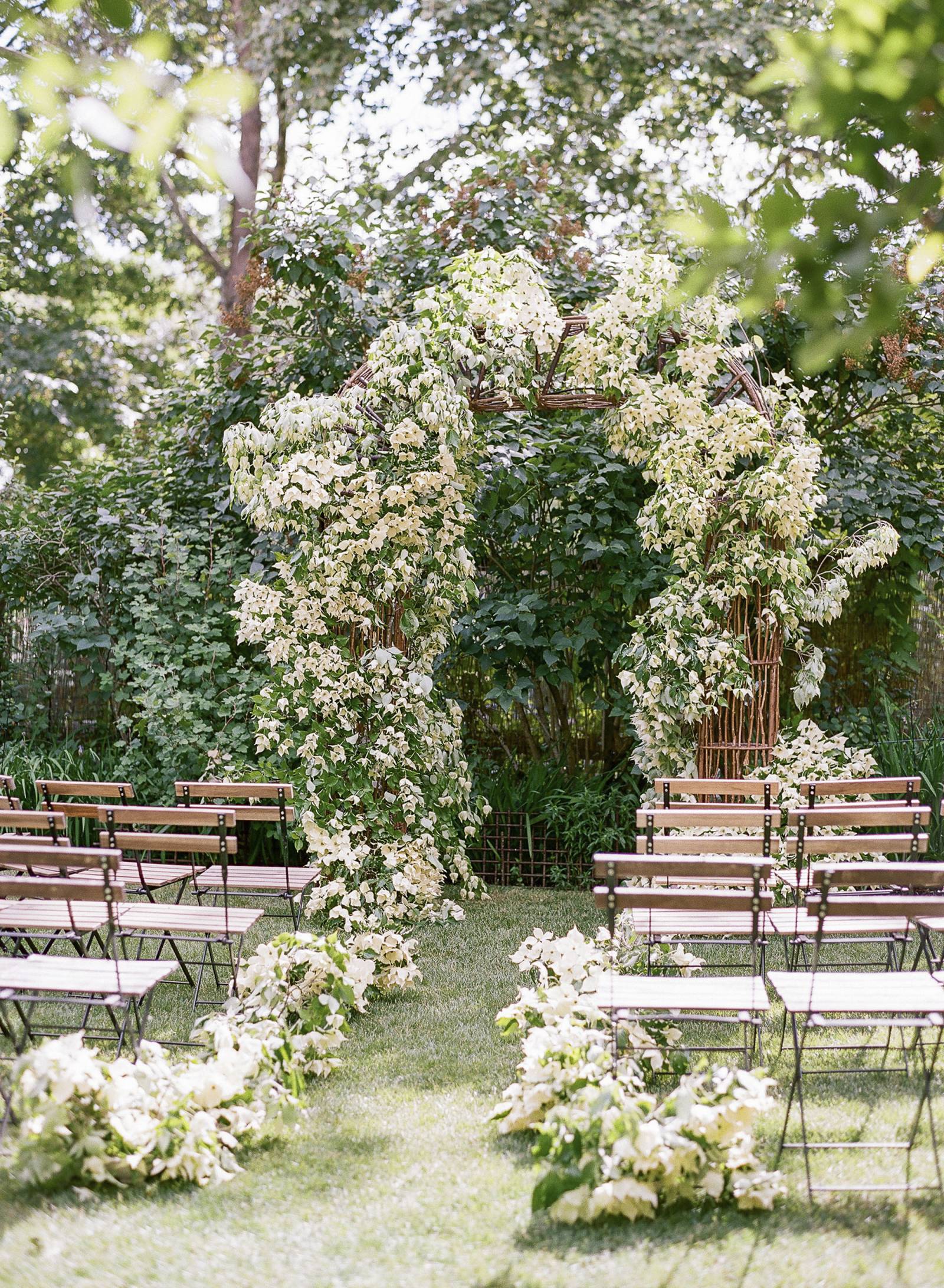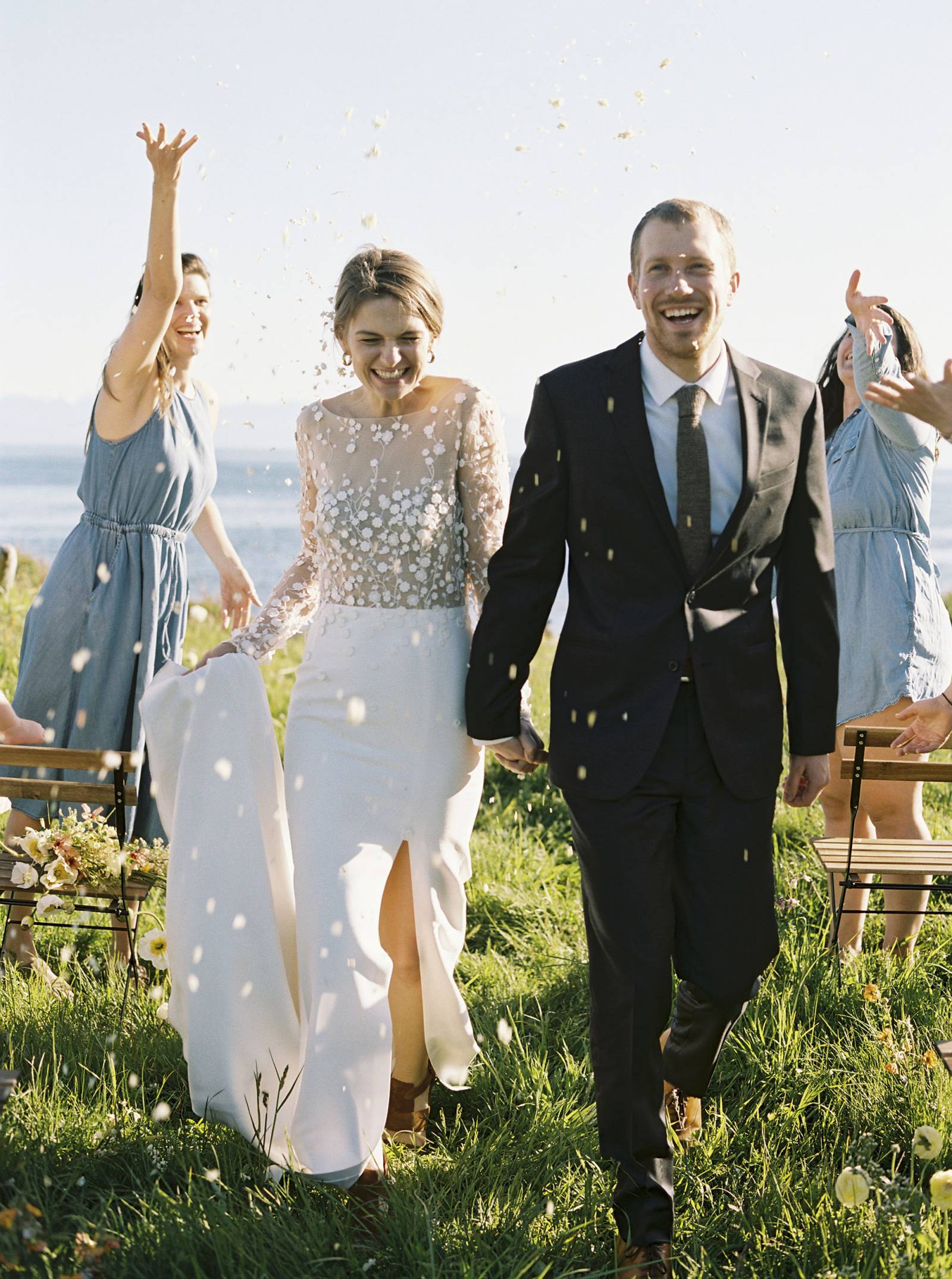 WHAT DO YOU LOVE MOST ABOUT WORKING WITH FLOWERS? I think my favourite thing about working with flowers is what most people find most frustrating: their fleeting, ephemeral nature. I talk a lot about how I love spring flowers, and I used to wish I could design with them all year. But I've come to realise that so much of why I love certain flowers is because they're only here for such a short time, so I'd darn well better give them all the glory while they're here. Kind of like your best friend who lives far away – when she's in town, you go all out!
WHAT'S YOUR FAVOURITE FLOWER" While I always have a few "favourites", my one true love is the sweet pea. I dream of designing a whole wedding just with sweet peas – imagine large puffs of fragrant stems hanging from above, with vases of their delicate blooms running down the full lengths of long tables. A petite but wild bouquet. No boutonniere because, well, they just don't last in boutonnieres.
WHICH SEASON DO YOU PREFER FOR FLOWERS? Spring, definitely. There is something about the earth awakening after a season of rest that is just so magical. Spring brings with it the most incredible flowers: hellebores, ranunculus, frittalaria, muscari, narcissus, and every size and colour of blooming branches. There's just something fresh and raw and delicate about this time of year. But, I also love fall: the earthy tones, the partially bare trees, the last blooms hanging on until one day, zap!, the frost has taken them.
CAN YOU RECALL YOUR FAVOURITE WEDDING EXPERIENCE? I worked with a couple who lived out of state but who were getting married in Seattle. I'd met with the bride twice before her wedding day but hadn't met the groom. This was the biggest wedding I had done at that time, with an ambitious design and more flowers than I'd ever had in my studio. And to top it off, I was eight months pregnant. I had a great team with me (16 people strong!) and we worked all day to transform a conference centre into a Tuscan paradise. My favourite moment was being in the reception space for the room reveal with the couple. I was beyond tired, and a bit nervous for the couple to see what they'd spent so much money on. As soon as my clients walked in the room, they both started crying tears of joy, and then so did I, and the planner, and the photographer. All of the hours spent placing flower orders, designing in the studio, hauling bucket upon bucket of flowers to the rooftop for the arch, standing on ladders to install greenery on the ceiling and up the walls (don't worry, I wasn't on the ladders) – it all came together for the moment of seeing my clients as happy as they'd ever been.
ASIDE FROM FAMILY & FRIENDS, THREE THINGS YOU CAN'T LIVE WITHOUT? Sunglasses (even though I live in Seattle), wool socks (because I live in Seattle), and my passport (to get out of Seattle).
WHERE WOULD WE FIND YOU ON A SUNDAY MORNING? At home with my husband and son, eating eggs and drinking tea, going on a long walk while we plan our next adventure, and spending time in the kitchen cooking for the week.
HOW WOULD YOU SPEND YOUR IDEAL DAY OFF? I'd spend my ideal day off (or really the rest of my life) in West Marin, California, going for a hike in the morning while it's foggy heading to the beach in the afternoon, and coming back to the house to cook a meal to share with friends and family.
Seattle wedding florist GATHER DESIGN COMPANY is a valued member of the Magnolia Rouge Vendor Guide. They approach wedding flowers as an artful medium to tell your love story. Their designs are at once ethereal and timeless, organic and architectural, and are always created with the intention of telling your story. Check out this beautiful Intimate Island wedding inspiration from the Pacific Northwest that they also designed and flowered.