Looking at these images I don't really need to further explain why you should be following Southern California wedding photographer MANDY FORD. Her stunning photography speaks for itself! This outdoor adventure lover resides in San Diego, but regularly travels all over the United States capturing beautiful celebrations. Mandy tells us, "All of my travels have led me to grow deeply passionate about my craft. I am a film hybrid photographer with a light and airy aesthetic. This means I shoot both digital images and medium format film to achieve my aesthetic."
WHAT MADE YOU WANT TO BECOME A PHOTOGRAPHER? I began photography as a teenager, and it was always something I was insanely interested in. I love making people feel comfortable and beautiful in front of the camera.
TELL US A BIT ABOUT YOUR PATH TO GET THERE. I have always been a creative at heart, but I actually went to school for Marketing. Photography was more of a small hobby for me as I completed my degree. When I married my husband, I decided to take on photography full time! As a military spouse, I've been given the most amazing opportunity - to document love stories all across the country, as well as international!
HOW WOULD YOU DESCRIBE YOUR STYLE? I aim to produce light and airy, clean skin tones. I also stress the importance of actually enjoying the moment while you're being photographed, so that your memories are genuinely happy when you look back on your printed photos.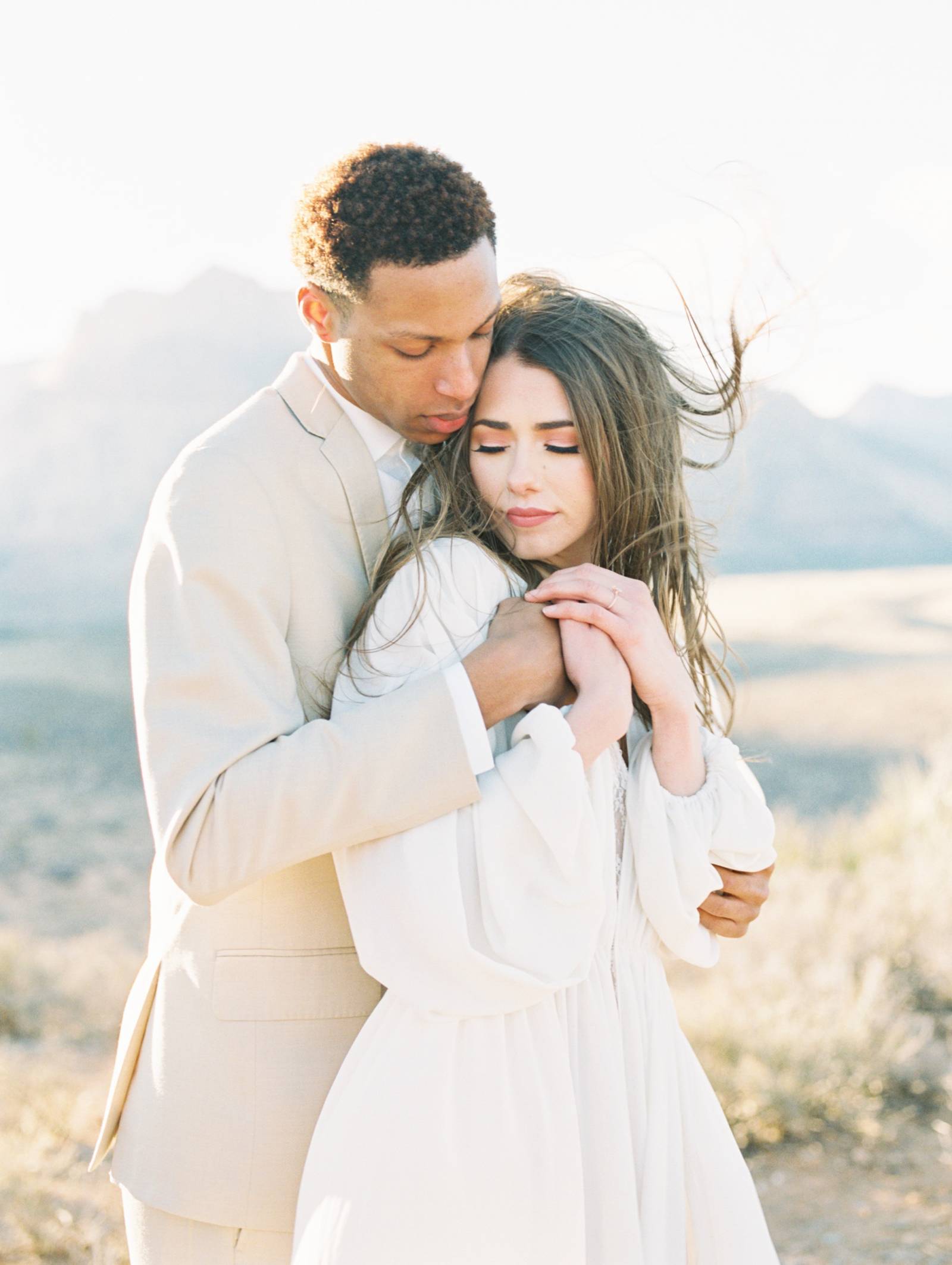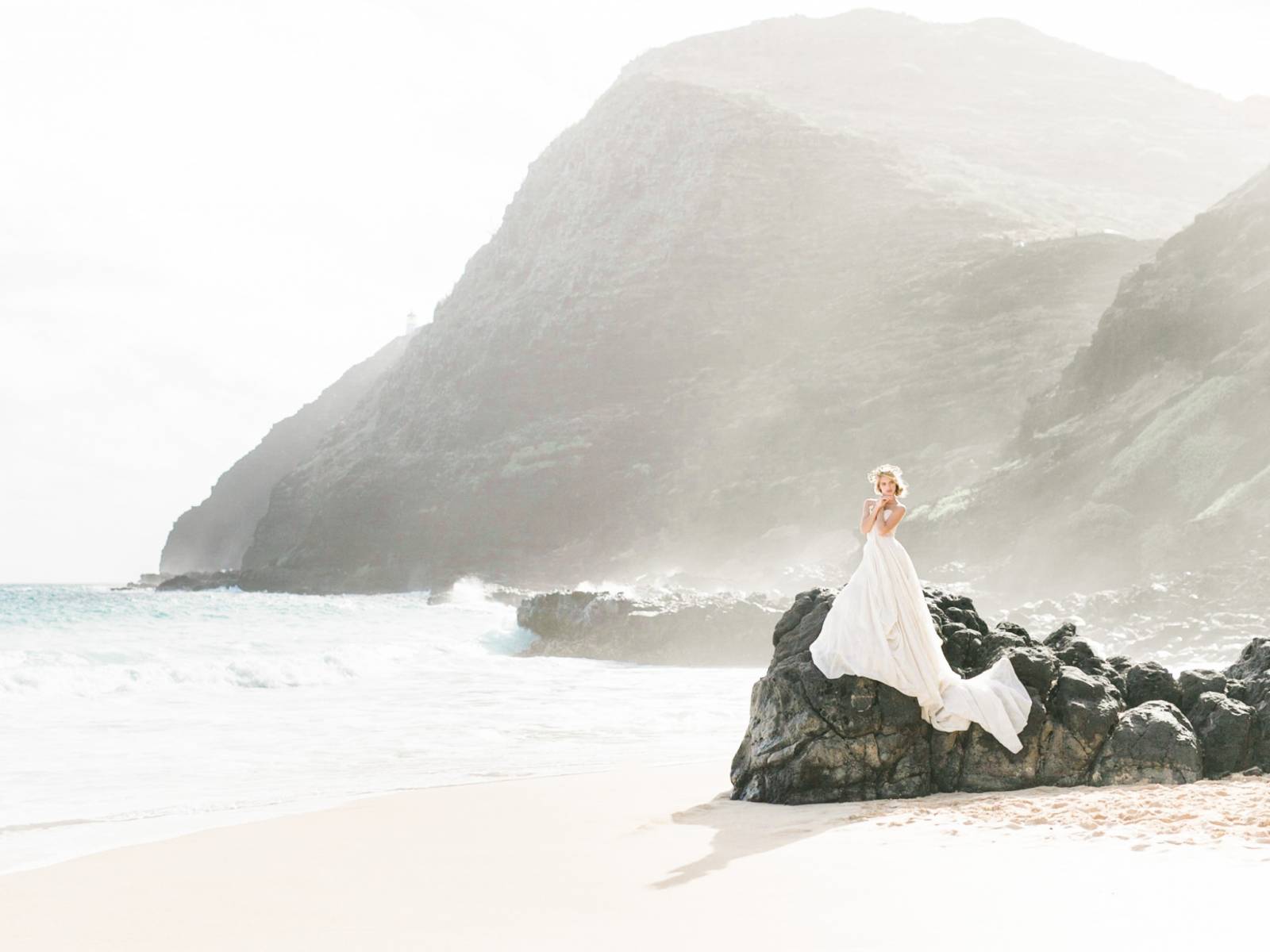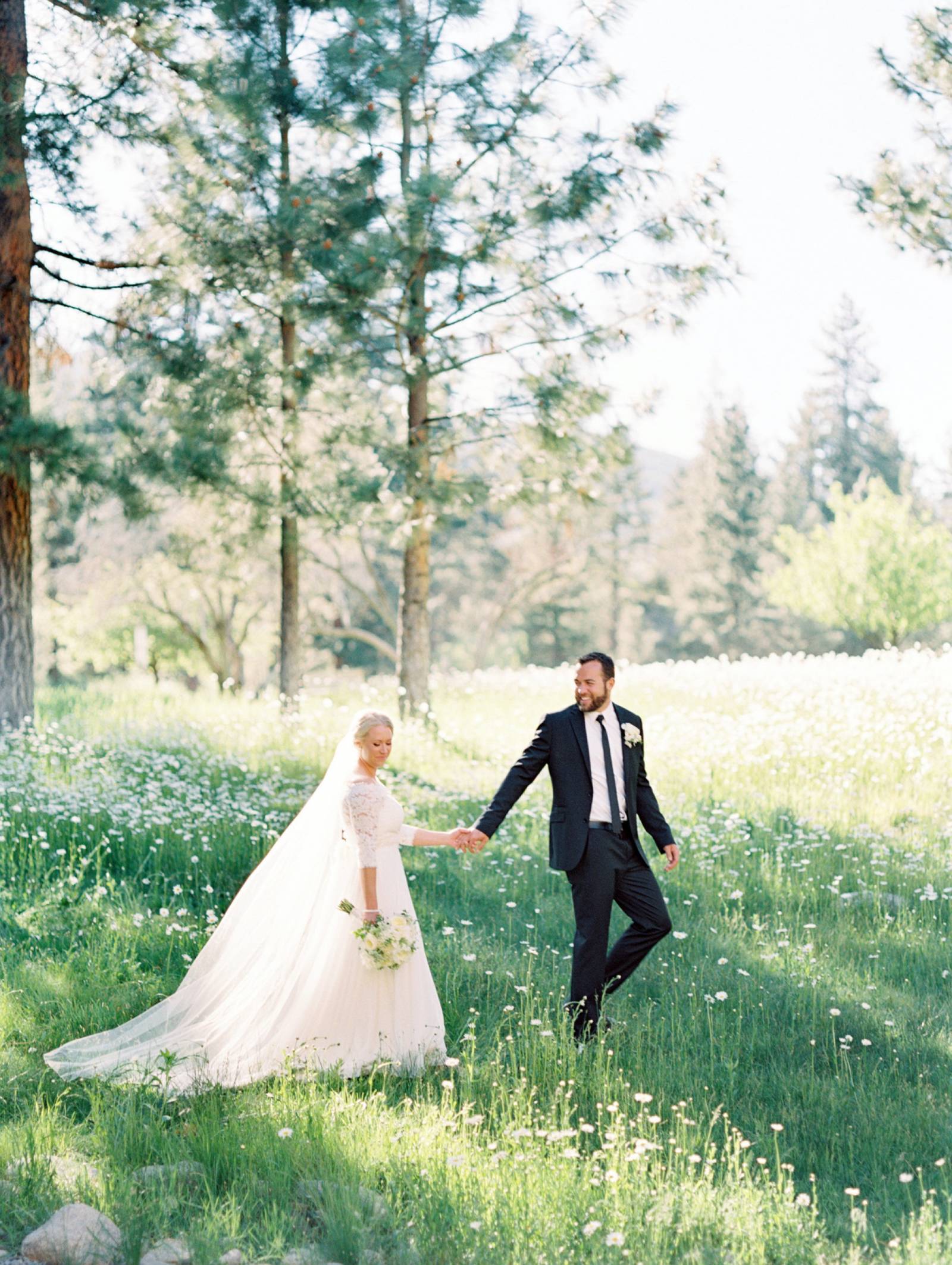 WHAT DO YOU LOVE MOST ABOUT WEDDINGS? I love the quiet moments between the bride and groom. I oftentimes joke that my husband and I spent more time with our guests than we did one another. My goal on a wedding day is to create little pockets of magical moments where you're truly left to soak in the moment. It's my favourite part of the wedding day because I am able to share and capture such a sweet, magical moment from afar.
SHARE YOUR FAVOURITE IMAGE WITH US AND TELL US WHY. It would be hard to share just one favourite image, but one of the images I connect with most is from a photo shoot on a yacht in Hawaii (below). It was challenging, windy, and wild, and my couple was outstanding. I love when I can get couples to let loose no matter what the conditions.
CAN YOU RECALL YOUR FAVOURITE WEDDING EXPERIENCE? I don't have one in particular. Each time I shoot a wedding I come home and think "that was seriously my new favourite wedding - EVER." But I do absolutely love when my grooms aren't afraid to show emotion when they see their bride for the first time.
ASIDE FROM FAMILY & FRIENDS, THREE THINGS YOU CAN'T LIVE WITHOUT? I couldn't live with out my Chocolate Labrador, Teddy. #tahoeted, I couldn't live without the crystal clear waters of Lake Tahoe - follow me for a minute on social media and you'll see why. And I couldn't live without adventure. I love to be outdoors with my husband and Teddy - hiking, camping, or paddleboarding.
WHERE WOULD WE FIND YOU ON A SUNDAY MORNING? You could find me on my paddleboard with my husband and Ted watching from the shore.
HOW WOULD YOU SPEND YOUR IDEAL DAY OFF? My ideal day off would be spent with a Starbucks in hand, exploring somewhere new with my husband and dog!
If you're a California bride looking for a Southern California wedding photographer be sure to check out more of Mandy's work.