We are huge fans of the beautiful work of Southern California wedding photographer WHISKERS & WILLOW, and we're certain you will be too once you lay your eyes on the stunning images below. As fine art film photographers this husband and wife team are inspired by the beauty of nature, the grandeur of European architecture, and an adoration of love. They are passionate about storytelling, creating beautiful artwork, and capturing an authentic feeling for their clients.
WHAT MADE YOU WANT TO BECOME A PHOTOGRAPHER? I was always drawn in to editorial portrait images and wondered how I could make those images myself. Having primarily been pursuing a science career, and earlier in life a music career, photography was not something I thought I would end up doing more than as a hobby. But it all seemed to fall into place by chance opportunities. And Matt is an amazing storyteller and writer with a love for landscapes, details, and candid moments which works great for our passions to meld together on a wedding day.
TELL US A BIT ABOUT YOUR PATH TO GET THERE. Growing up, my dad was an avid hobby landscape photographer shooting medium format film. And he would take me hiking into the mountains and I was his assistant setting up his tripod or metering for him. And in college he bought me my first DSLR and I took a class on concept art photography. I knew that I loved portraiture and so when Matt and I moved to San Diego for graduate school, I started bringing my camera to various school events or shooting headshots for fellow grad students. During this time, both Matt and I were learning as much as we could with free resources online and the limited time that we had. The most influential moment for me, was meeting a fellow graduate student who was finishing his history Ph.D. And he had taken up photography and was working toward travel journalism. And he kept encouraging me to shoot more because he could tell that I loved it so much. We would all get together and go explore the city and shoot, learning from each other. Only a couple months after I met him, he tragically passed away in a car accident. It truly hit me at that time that life is short and to pursue the things that I am passionate about. I feel like meeting him and getting his encouragement was in some ways the catalyst to building a photography business. Ever since, when I need motivation, I think of him and know that he would be so proud of how far we have come.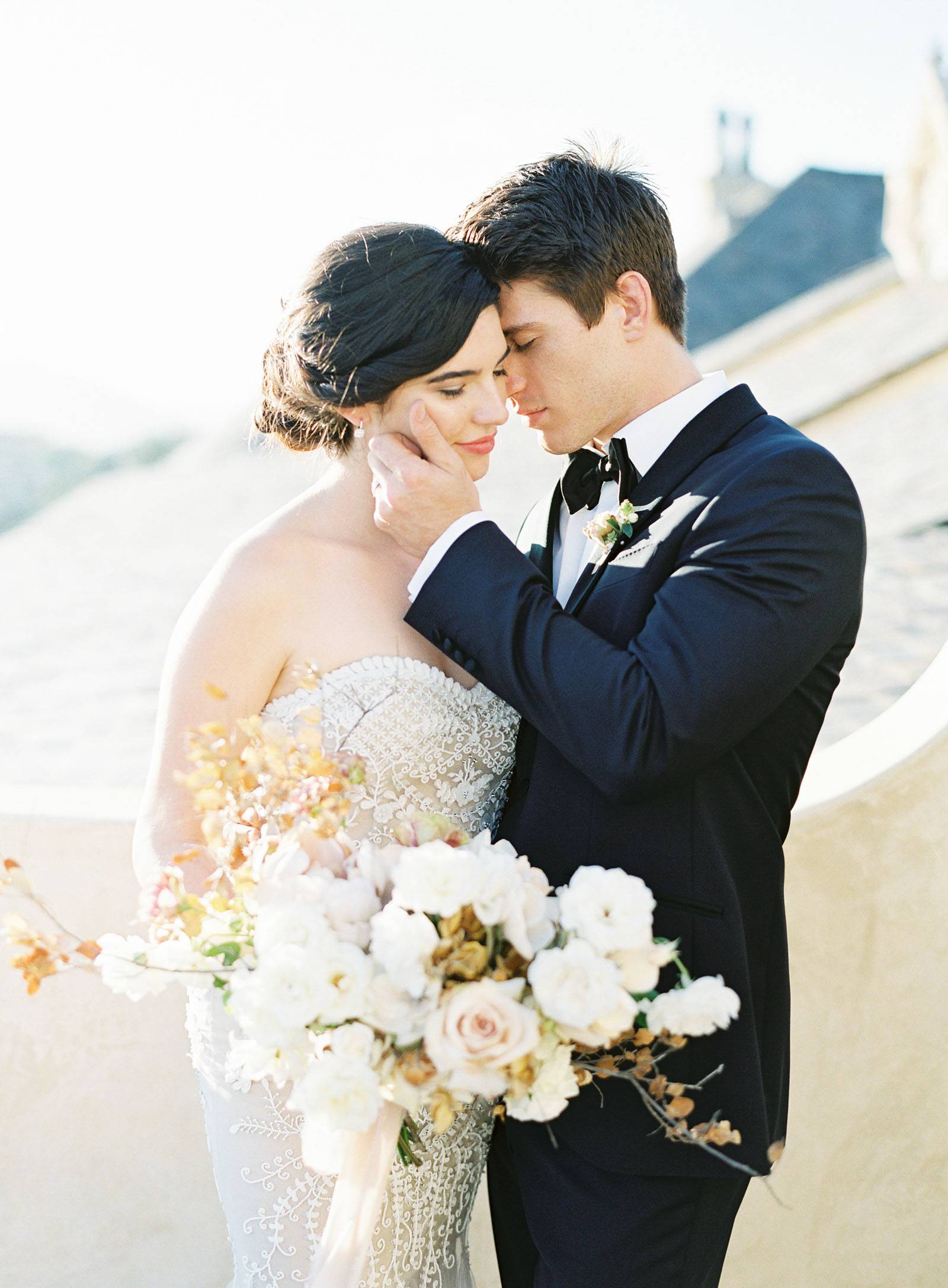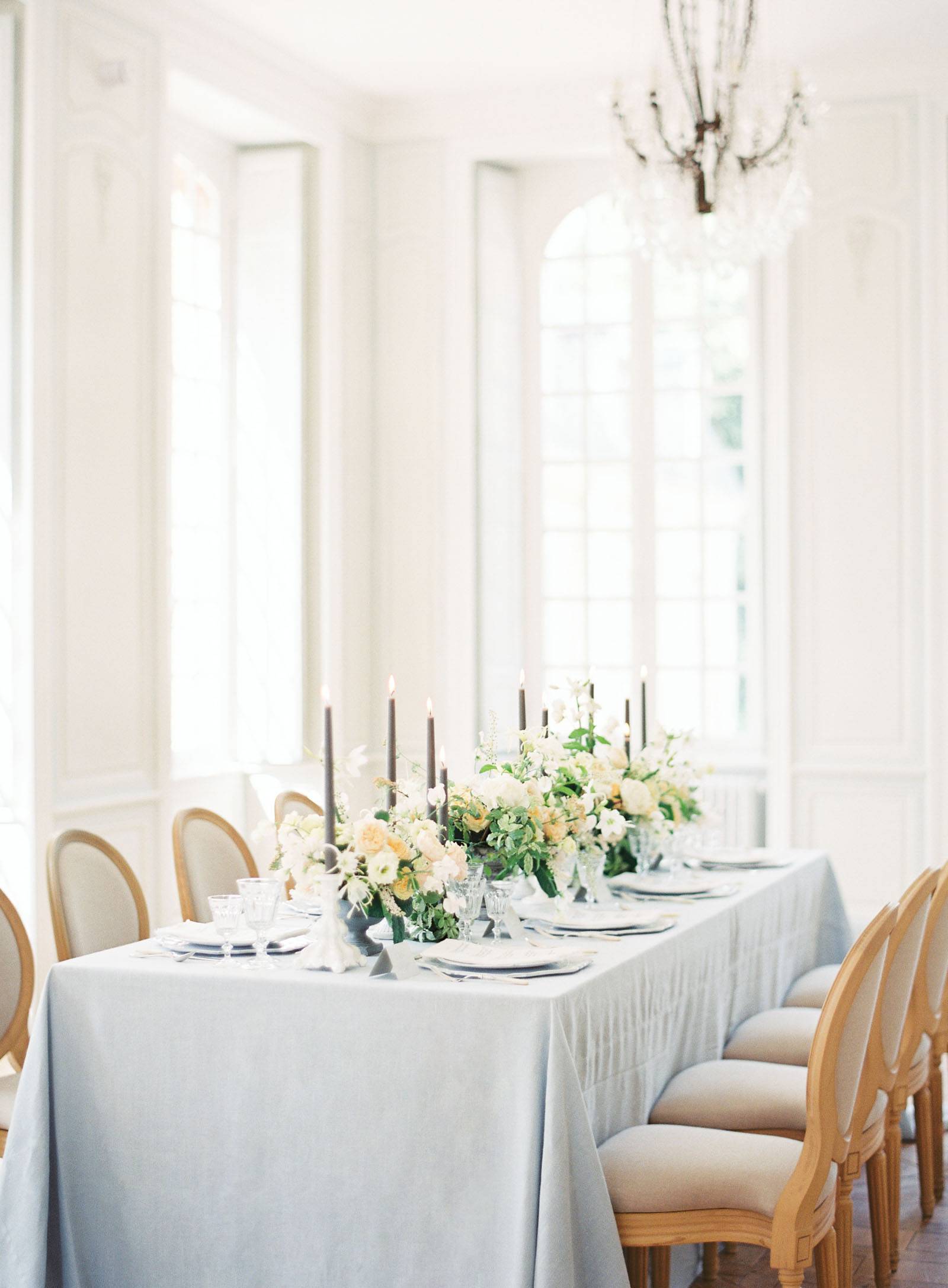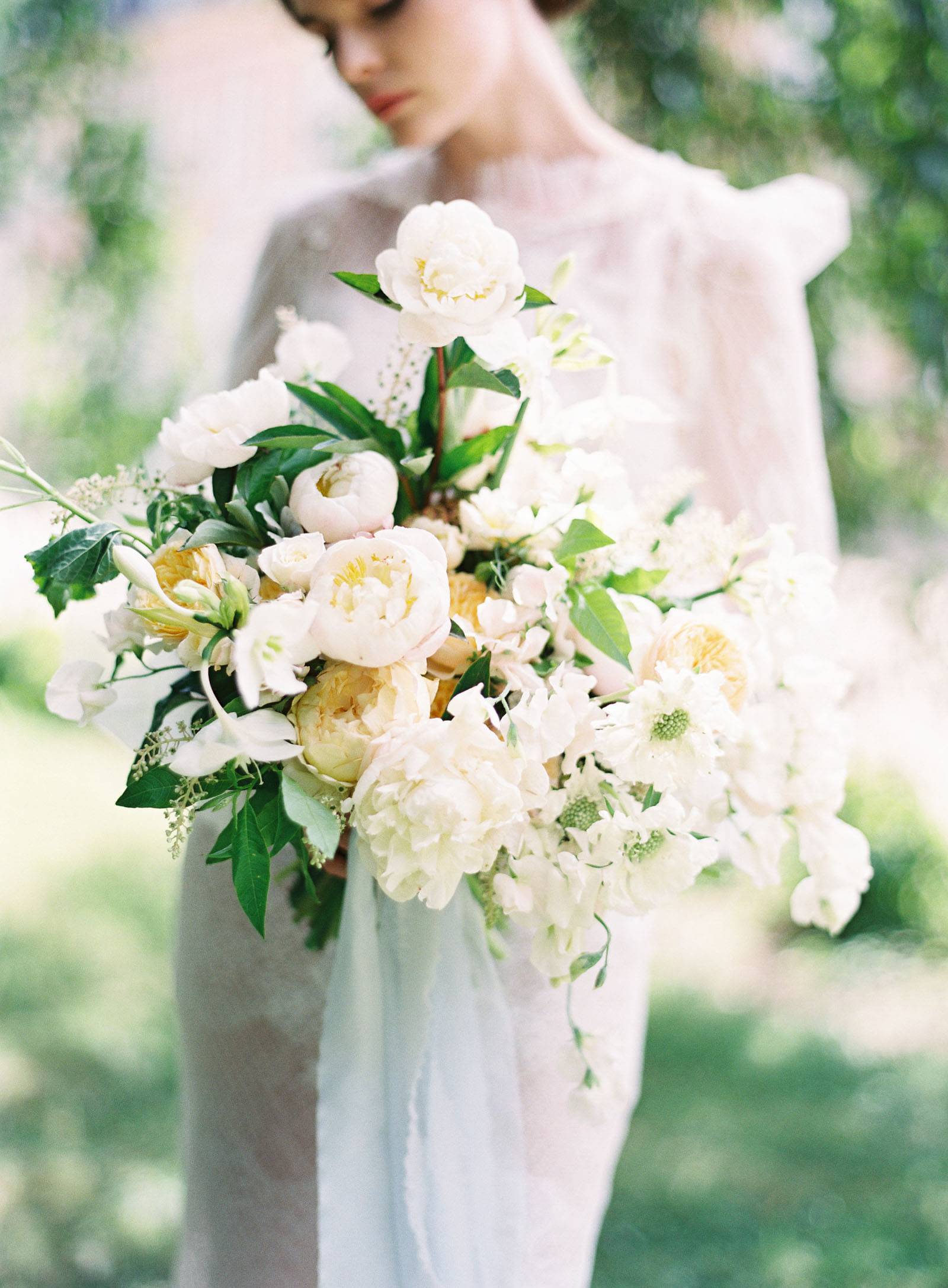 HOW WOULD YOU DESCRIBE YOUR STYLE? Our style is editorial and romantic. We love creating clean and timeless images with medium format film, images that are luminous and capture authenticity in our couples.
WHAT DO YOU LOVE MOST ABOUT WEDDINGS? Weddings are such a joyous occasion. Every time we photograph a wedding, it brings us right back to the day we got married and the overwhelming feeling of love that we felt being surrounded by our friends and family. We get so excited for our couples to experience this feeling, and can't wait to capture those little moments that are so special.
SHARE YOUR FAVOURITE IMAGE WITH US AND TELL US WHY. This image of him taking her hand encompasses everything about our brand and what we love about shooting weddings and couples in love. The leading lines of the stairs mirrors the angle that he's reaching from and draws you in. The touch and connection is tender. The softness and graininess of film gives that dreamy and romantic quality.
CAN YOU RECALL YOUR FAVOURITE WEDDING EXPERIENCE? There was one wedding where I lost my shoe. We were running a bit behind and had just gotten out of a car to go to the waters edge for some bridal party portraits. As I walked through a bunch of pine needles, one got stuck in my ballet flat. And I tried to kick it out, and instead kicked off the entire shoe over the cement barrier into the water below. There was no way to retrieve it but I was resolute - this isn't my day, let's just ignore this and keep moving. Luckily, the wedding was to take place at a beach and the bride had arranged for all the guests to get flip flops during the reception. So they were able to get me an extra pair of flip flops so that I could at least shoot without going barefoot or one-shoed. Now I try to remember to stash a pair of shoes in my car, just in case.
ASIDE FROM FAMILY & FRIENDS, THREE THINGS YOU CAN'T LIVE WITHOUT? Coffee (Jackie), Books (Matt), our cats.
WHERE WOULD WE FIND YOU ON A SUNDAY MORNING? Sleeping in and cuddling with our cats, and then going out for a hike or exploring a new restaurant.
HOW WOULD YOU SPEND YOUR IDEAL DAY OFF? Sleeping in and cuddling with our cats, then cooking or going out for brunch, then heading out for a short hike, going out for a nice dinner, and then settling in at home with a movie.
Southern California wedding photographer WHISKERS & WILLOW are a valued member of the Magnolia Rouge Vendor Guide. They appreciate elegant and refined weddings with unique details that have a personal touch. With a discerning eye, they strive to capture tender moments and preserve memories in a way that will stand the test of time. If you're a bride looking for a Southern California wedding photographer be sure to check out more of their portfolio of work.