For Sydney Wedding photographer SHERI MCMAHON the passion for photography goes back to high school days, when she spent all her lunch breaks in the dark room developing and printing images. Today we're finding out a little more about what inspires and what she loves most about wedding photography.
WHAT MADE YOU WANT TO BECOME A PHOTOGRAPHER? To be honest I can not think of the moment that made me want to become a photographer as I have loved it since I was 15 years old but I know that the moment I started shooting film again in 2017 my love and passion for wedding photography was so immense I can not stop striving to create and capture couples loves stories, and the beautiful wedding day details.
TELL US A BIT ABOUT YOUR PATH TO GET THERE. When I finished school I went to work for a local Wedding photographer in 2002. Here I spend a couple of years developing and shooting a little film, this was when digital just started to come out and film was still the big thing. I had a break from photography for the next 7 years focusing on working and saving money to travel the world and adventure. In 2010 I purchased a new DSLR camera and started shooting my family and friends. This soon took off and by 2013 I was shooting newborns and families, newborns being my main focus. I slowly started to get wedding enquiries and took on a few family weddings and friends etc. Which soon lead me to the wedding industry. Trying to find my style was challenging and I struggled to find what my true style was, I felt a little lost and could not achieve the look I truly wanted. In 2017 I took a 1:1 mentor class with Katie Grant who taught me all about the film world again. This was the look I had been trying to achieve but could not with digital. That week I came home and bought my first Contax 645 120mm film camera and I have been absolutely hocked ever since. I can not stop and my vision is so clear now I feel inspired everyday to shoot and my passion for weddings has grown so quickly over the past two years.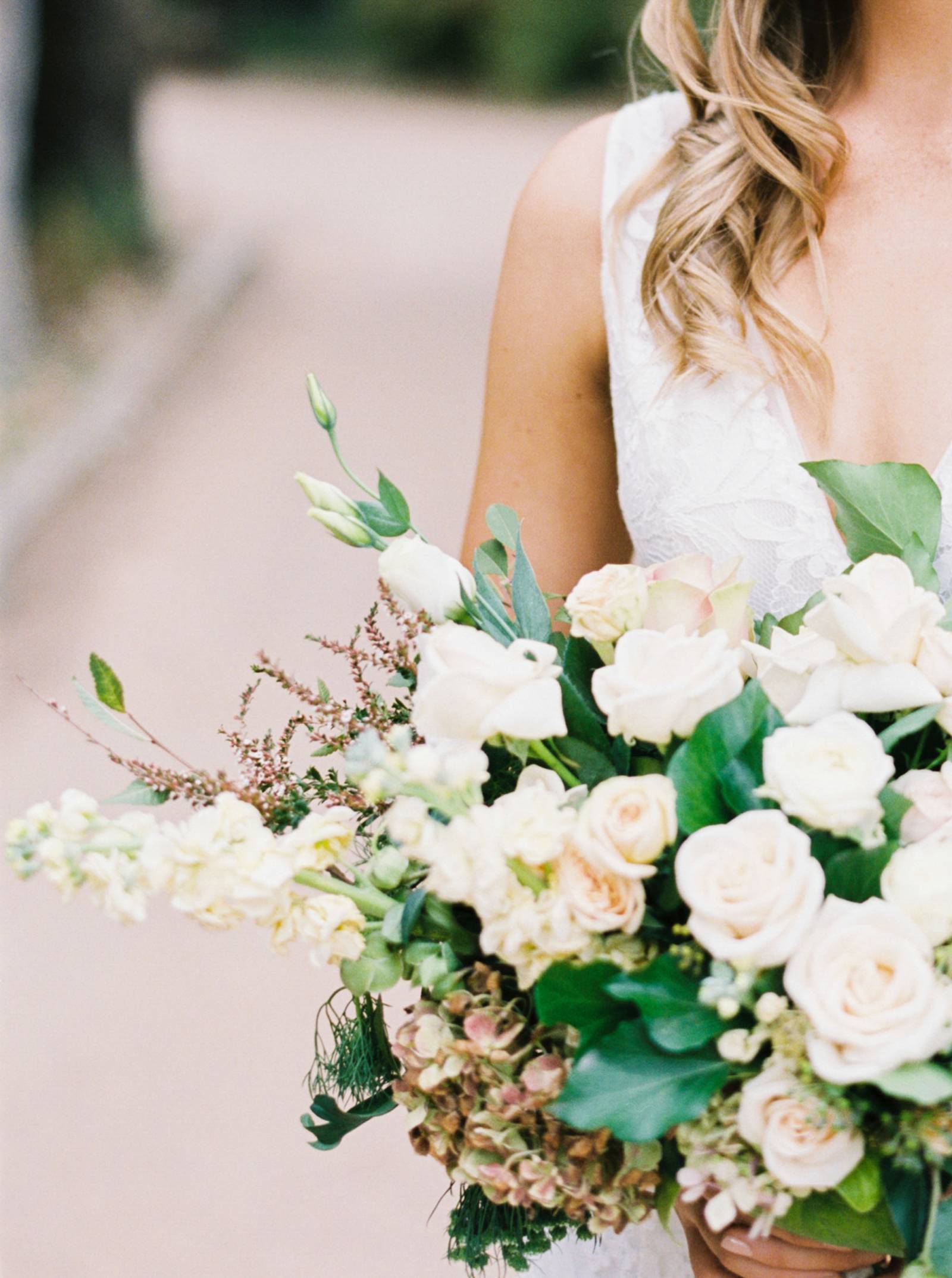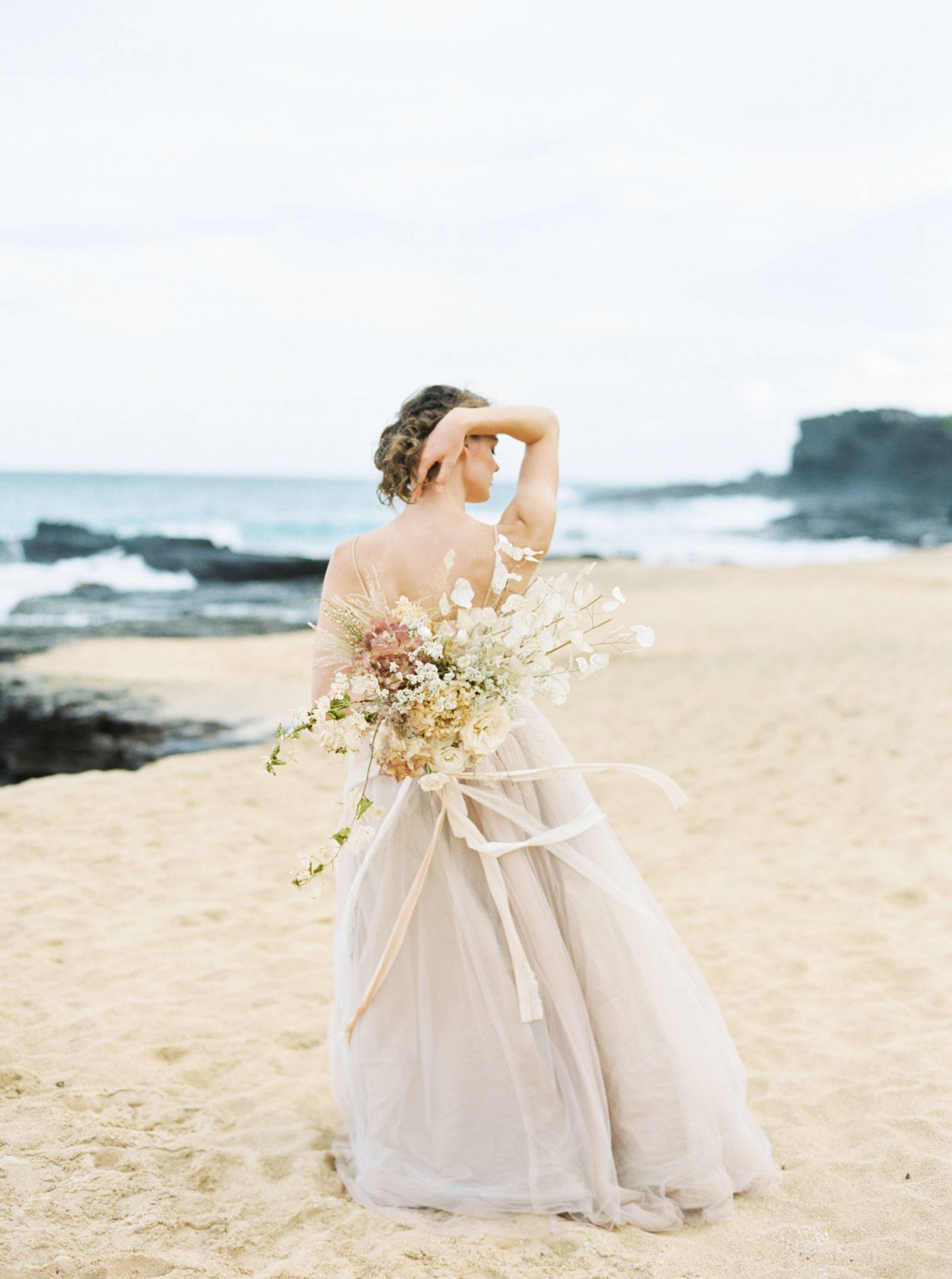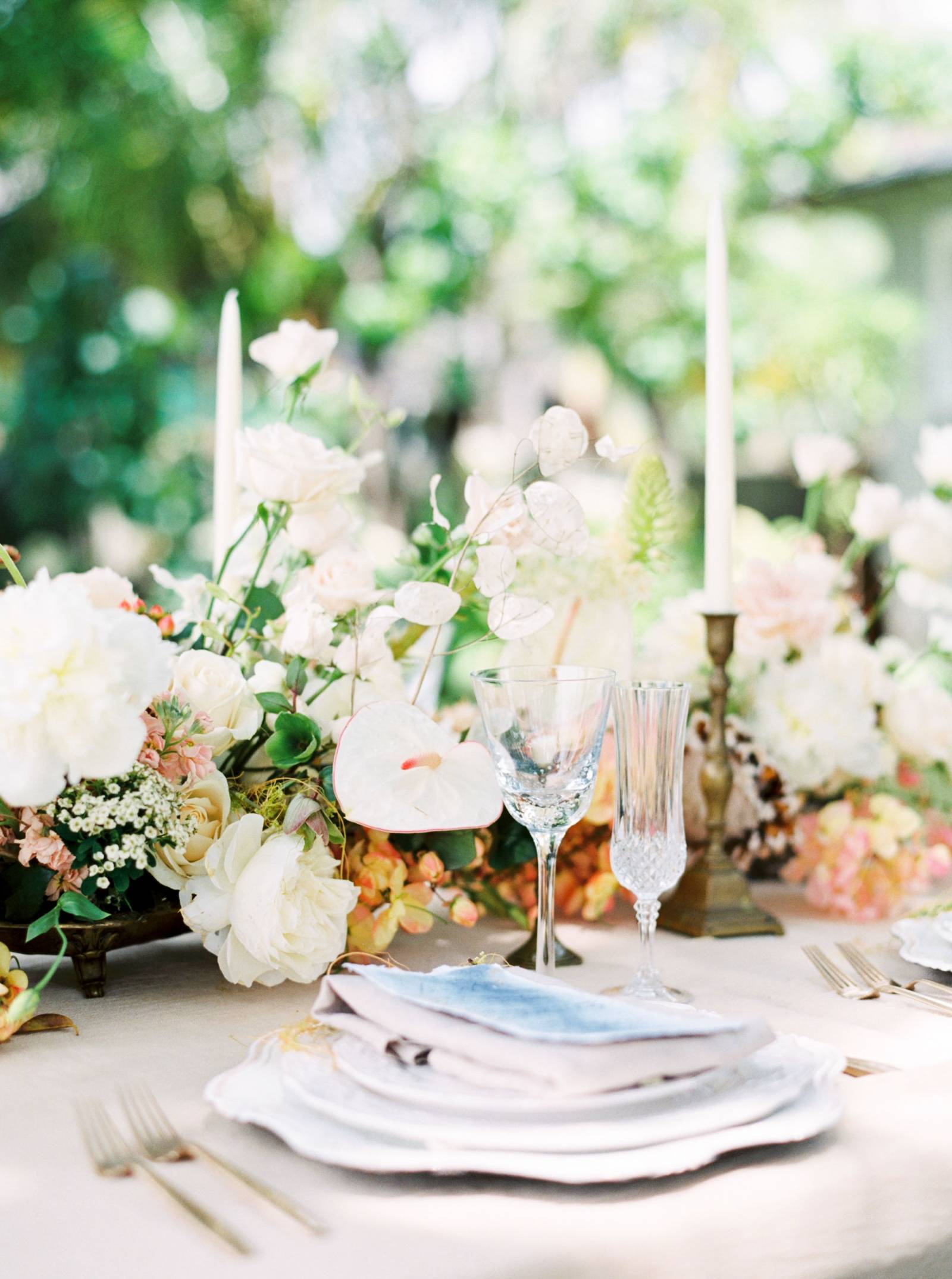 HOW WOULD YOU DESCRIBE YOUR STYLE? Timeless and elegant, images that will never date.
WHAT DO YOU LOVE MOST ABOUT WEDDINGS? That authentic connection you see between a bride and groom on their wedding day you just don't see anywhere else. It's so strong and powerful.
All the details that go into the day, the flowers, table décor, the brides gown choice that reflect who she is, the groom style, all those little details are so meaningful and I love capturing these.
SHARE YOUR FAVOURITE IMAGE WITH US AND TELL US WHY. This one below. The light and colour of her hair is so captivating, and the eyes just draw you in. Makes it hard to not look at.
CAN YOU RECALL YOUR FAVOURITE WEDDING EXPERIENCE? Some of my fav wedding experiences have been during the speeches, the things you find out about the bride and groom can be quite funny. Sometime I can laugh a little too loud as well.
ASIDE FROM FAMILY & FRIENDS, THREE THINGS YOU CAN'T LIVE WITHOUT? Film, Music, adventure/travel.
WHERE WOULD WE FIND YOU ON A SUNDAY MORNING? Adventuring on a hike with my hubby and our kids or relaxing around our house together.
HOW WOULD YOU SPEND YOUR IDEAL DAY OFF? We'd start the day with breakfast on our side deck of our house in the beautiful morning sun with my husband and our two children. Have friends over for a BBQ lunch and spend the rest of the day relaxing and playing around the pool together. With possible a Mojito! My favourite summer drink.
A heartfelt thank you to Sydney Wedding photographer SHERI MCMAHON for sharing this beautiful elopement inspiration with us from Thailand. Sheri is Australian based with a love for fine art film wedding photography. She is inspired by natural light, European architecture, incredible scenery and adores photographing intimate moments and authentic unique love stories. Her approach is soft and subtle. "Film is flawless, it captures light, skin tones and romance beautifully." With a huge passion and love of travel she's always happy to travel to capture your magical day. You can see more of her portfolio in our VENDOR GUIDE HERE.