Nature, family and art. These three factors are what strongly influence the work of Texas wedding photographer MARNI WISHART."I love my family something fierce and cannot think of a better career and purpose than to work with clients who are also deeply in love with one another!" With a deep appreciation for the outdoors a passion for all things creative you'll be in good hands with Marni as your wedding photographer.
WHAT MADE YOU WANT TO BECOME A PHOTOGRAPHER? I remember the big box of old photographs we had in the hall closet of my childhood home. I would beg to take it out and look through it while my Mom would tell me stories about the people in the images. I felt such a connection to the grandparents I never met through the handful of photographs we had of them and I adored all the photographs of myself and my brothers and sister when we were little. As a high school --and then college-- student, photography was part of my curriculum, but it wasn't until I became a mother that the burning desire to be a better photographer caught hold of me and compelled me to snatch up those faces and stages that changed every day before my eyes.
TELL US A BIT ABOUT YOUR PATH TO GET THERE. I began as a film photographer, it was the only format that existed at the time. Then, I remember chasing every new innovation in digital photography only to come back full circle to film again. I will forever be in love with film colour, film grain, and the amazingly satisfying sound my Contax 645 makes when I click the shutter. My first clients as a professional were children and families with whom I learned to love open ended and playful interactions, it's something I carry with me into wedding photography -- to let events unfold naturally and to watch for the in-between moments, body language, movement, and subtle glances.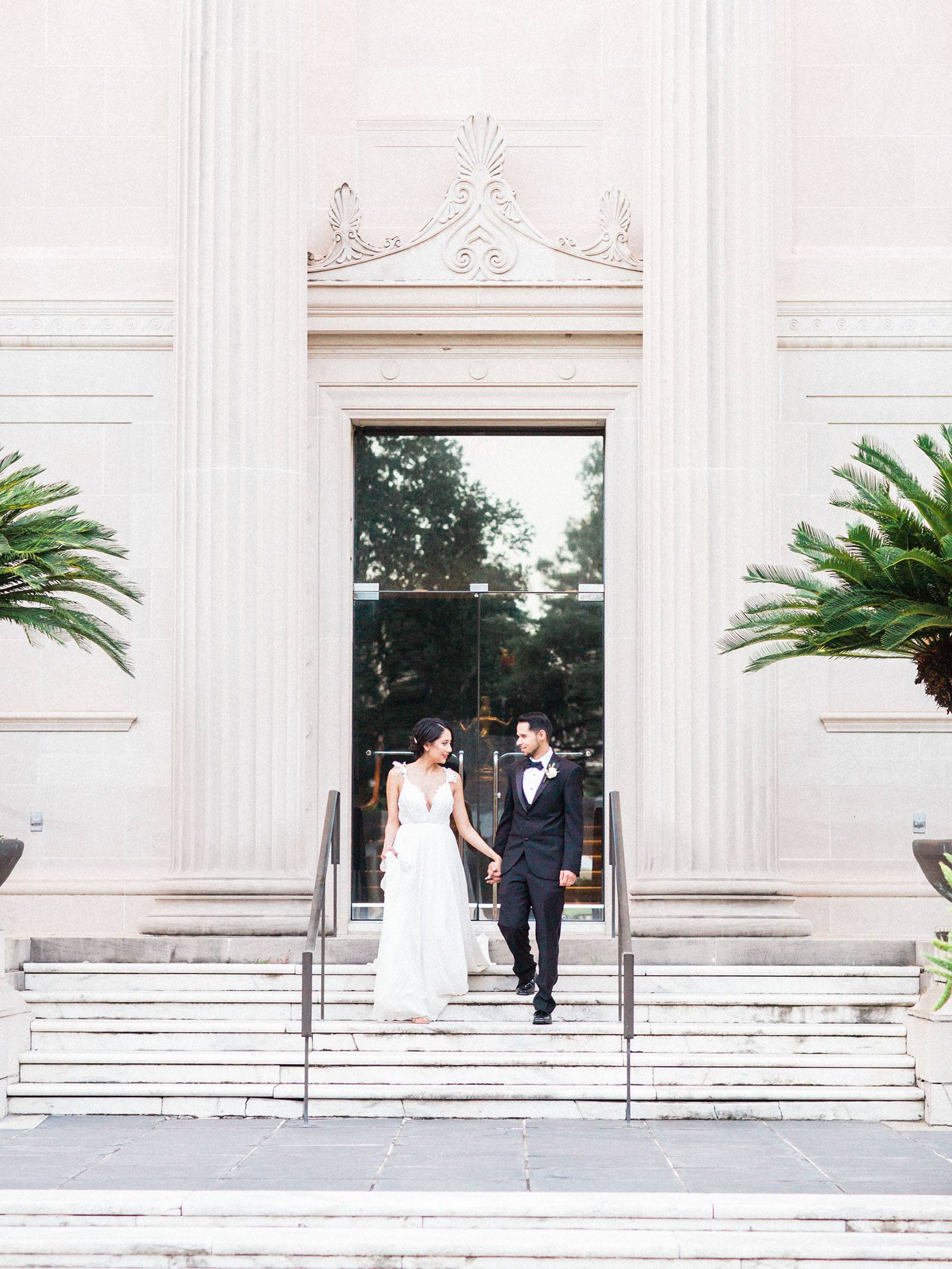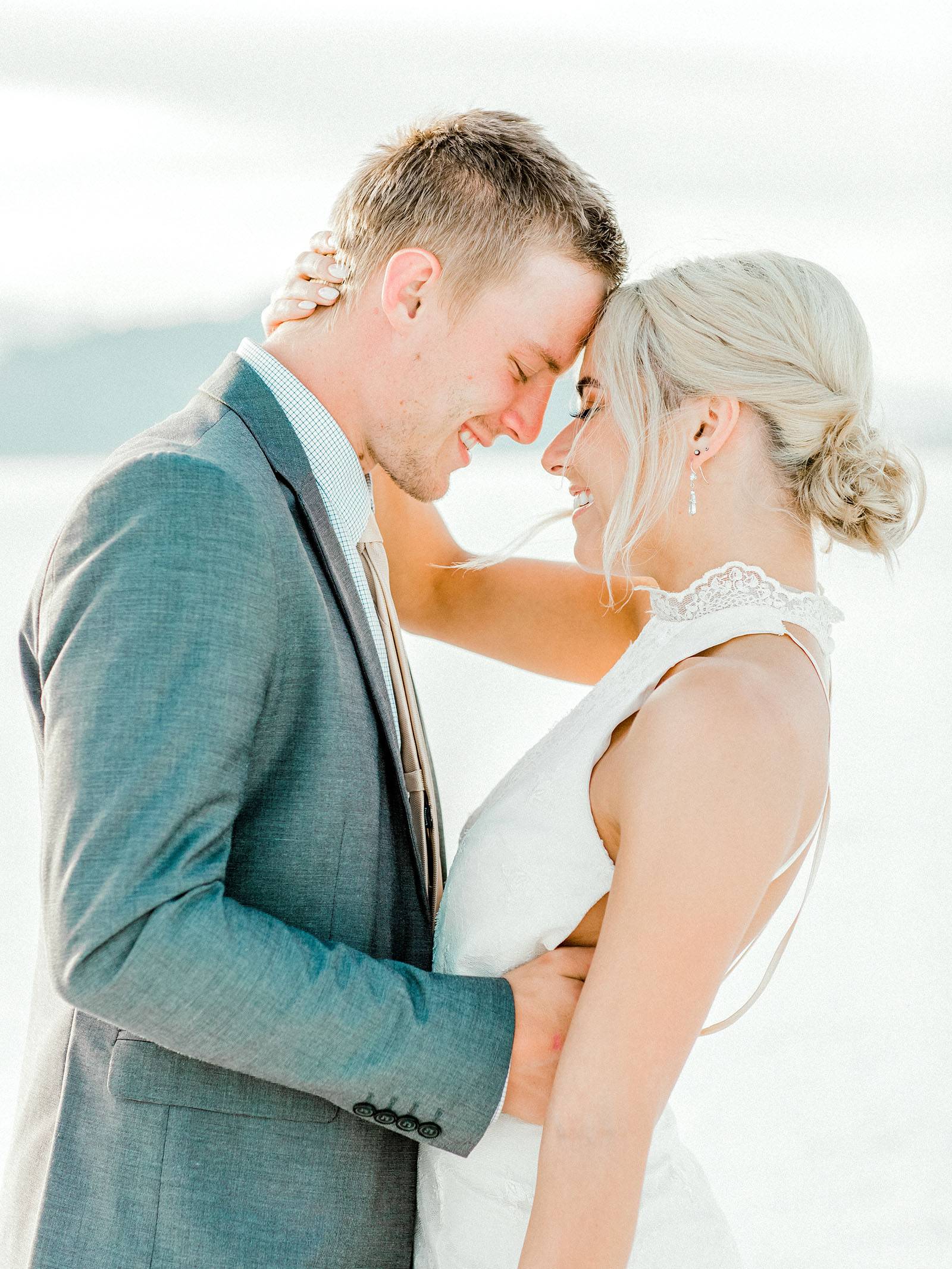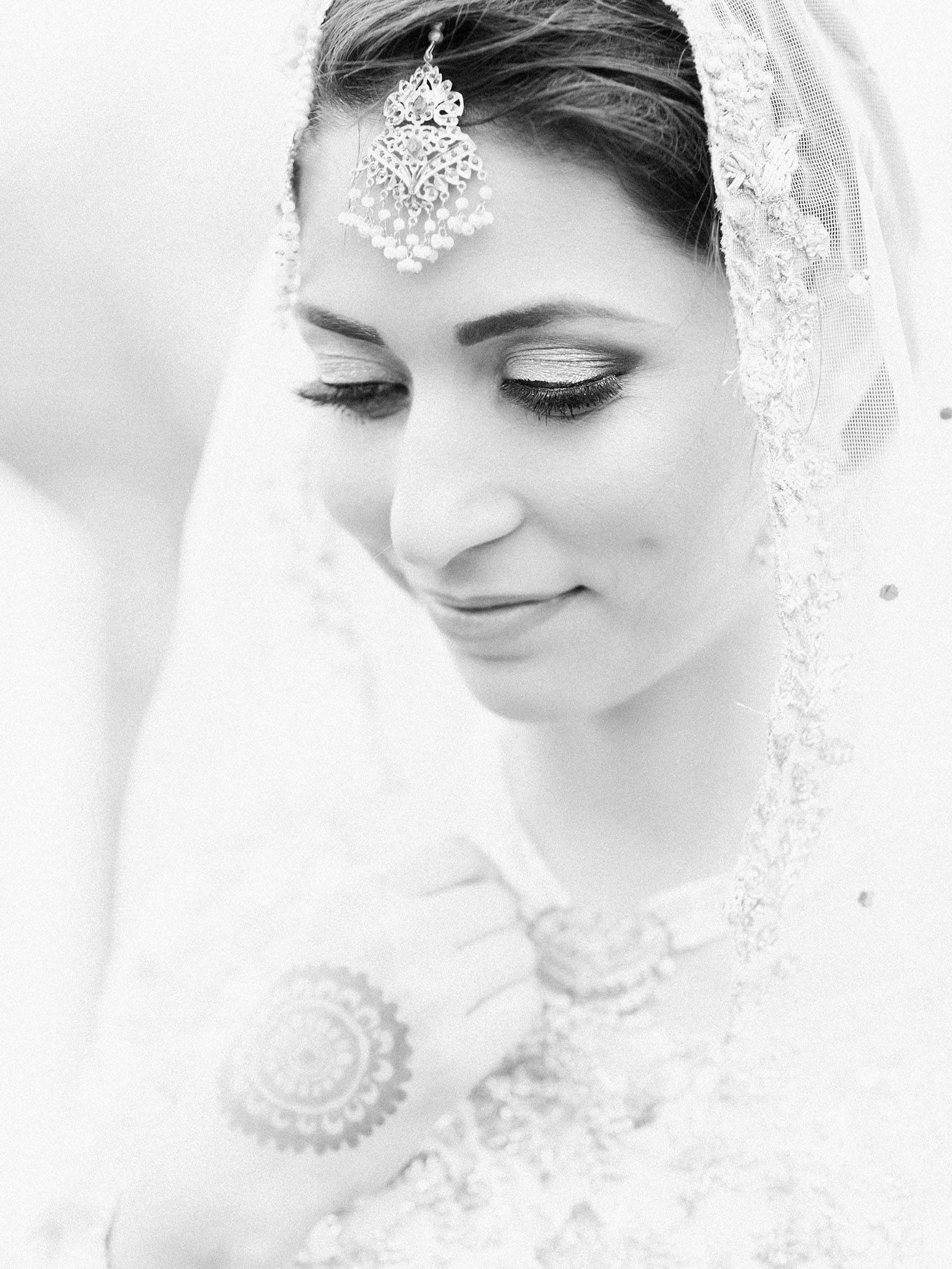 HOW WOULD YOU DESCRIBE YOUR STYLE? I photograph in film and edit my digital images to emulate a film aesthetic. I love a timeless feel and clean colours. I let my feet be my zoom with all of my lenses and gear, so I love a good mix of wide, epic images of grand locations as well as tight crops on details and embraces.
WHAT DO YOU LOVE MOST ABOUT WEDDINGS? The love! I get misty-eyed at least a half dozen times at each wedding, for example, first looks get me every single time!
SHARE YOUR FAVOURITE IMAGE WITH US AND TELL US WHY. I got stuck on this question for a few days! What a tough question, to choose just one image as my favourite. The truth is that I have hundreds of favourites. For example, a black and white wedding portrait of my parents is one of the vey few photographs I have of them and I cherish it. They have been my inspiration for what a couple in love should be for as long as I can remember and when my Dad passed away it seemed disproportionately unfair that they were being separated from one another. In my mind, of all the couples that ever were, they deserved to be together for much, much longer. There is also a snapshot from my own wedding that caught my husband and me in a great big kiss. I don't even know who took the photo, but they were kind enough to share it with me and it is the one that remains on display in my home after nearly 25 years of marriage. I have one of those sad stories of "wedding photography gone wrong" from my own wedding, it was actually rather tragic and as a wedding photographer myself now, I feel so much empathy for my former photographer and her camera malfunction. It also makes me extra vigilant in backing up work, including a second shooter, and all the other safe keeping practices imaginable. Overall, the photographs I love the most are the ones I feel tell the truth through genuine emotion.
CAN YOU RECALL YOUR FAVOURITE WEDDING EXPERIENCE? Aside from my own, my favourite wedding is always the most recent one I just photographed! I come home full of energy and excitement and share the stories of the day with my family. I tuck away little memories that inspire me for the next wedding. I think this is true for me because the couples I work with are genuinely amazing people, they love one another like crazy and photography is a priority for them so there is a lot of mutual appreciation.
ASIDE FROM FAMILY & FRIENDS, THREE THINGS YOU CAN'T LIVE WITHOUT? Sunshine, fruit, and a little bit of quiet time every day.
WHERE WOULD WE FIND YOU ON A SUNDAY MORNING? Sleeping in, if at all possible! Snuggling on the sofa, and then church with my family.
HOW WOULD YOU SPEND YOUR IDEAL DAY OFF? Yoga, jog, juice, beach, acai bowl, shower, Buddha bowl, and movie at home. I appreciate the simple pleasures in life beginning with being kind to my body! In fact, to be truly ideal, I'd probably work in a massage as well!
If you're a Texas bride you should be sure to check out Texas wedding photographer MARNI WISHART in our Vendor Guide here.