You probably know by now that I'm a little obsessed with all things paper and calligraphy! Fusing modern calligraphy with delicate elements and organic textures, Wedding calligrapher JIANERY offers bespoke or semi-custom wedding stationery to couples around the world. "We work closely with you, bringing our expertise in paper design from start to finish. Our services include, but not limited to, invitations, save the dates, details and RSVP, place cards, menus, vows, love letters, venue illustration and signage." We're delighted to have such talents in our Vendor guide and today we're getting to know a little more about the lovely lady behind the business.
HOW DID YOU GET YOUR START IN CALLIGRAPHY? There was a pivotal start point on my calligraphy journey that I remember quite vividly. It was a Sunday morning, almost two years ago, in Sydney, Australia. My husband and I were taking a stroll along a row of shops, enjoying the sun. We walked into a store that sells basically everything - you know, the ones that has novelty items and pretty things you'd only use once? I saw a bunch of colourful pointed pens and nibs and decided to give calligraphy a try. Little did I know, I would fall head over heels with the art and have never stopped since.
ARE YOU SELF-TAUGHT OR HAVE YOU DONE SOME TRAINING? Self-taught. I love exploring new styles. Modern calligraphy, fortunately, allows for that.
HOW WOULD YOU DESCRIBE YOUR STYLE? I did this poll with my fellow followers some time back. The top three resounding descriptions that came up were elegant, romantic and artisanal.
WHAT DO YOU LOVE MOST ABOUT YOUR JOB? In this business, I love the ability to create and to be creative. I'm all about trying new styles and scripts, methods, tools and materials. But really, one of the best things is being able to work with couples from all around the world; getting to know them and putting their stories on paper is absolutely heartwarming.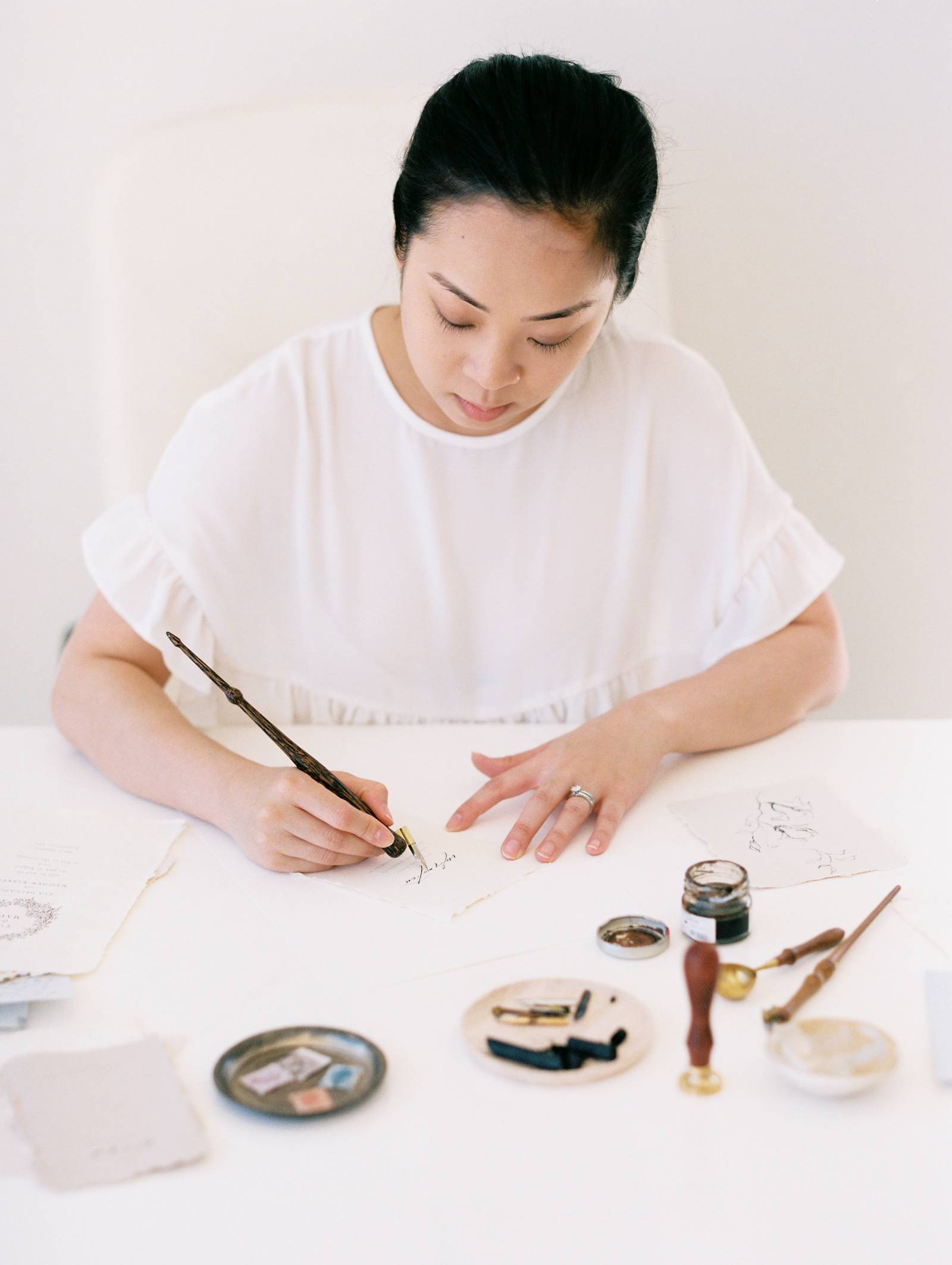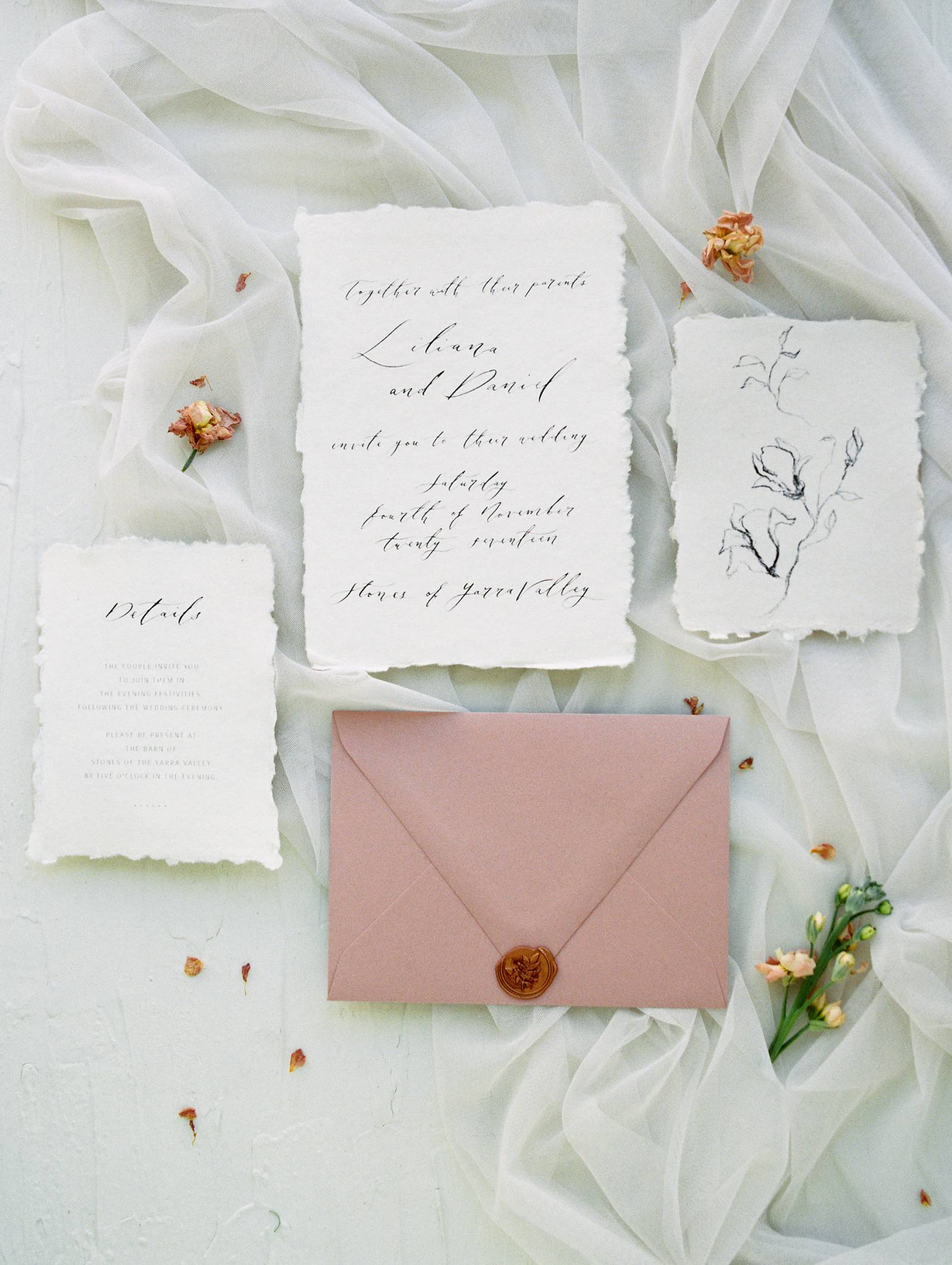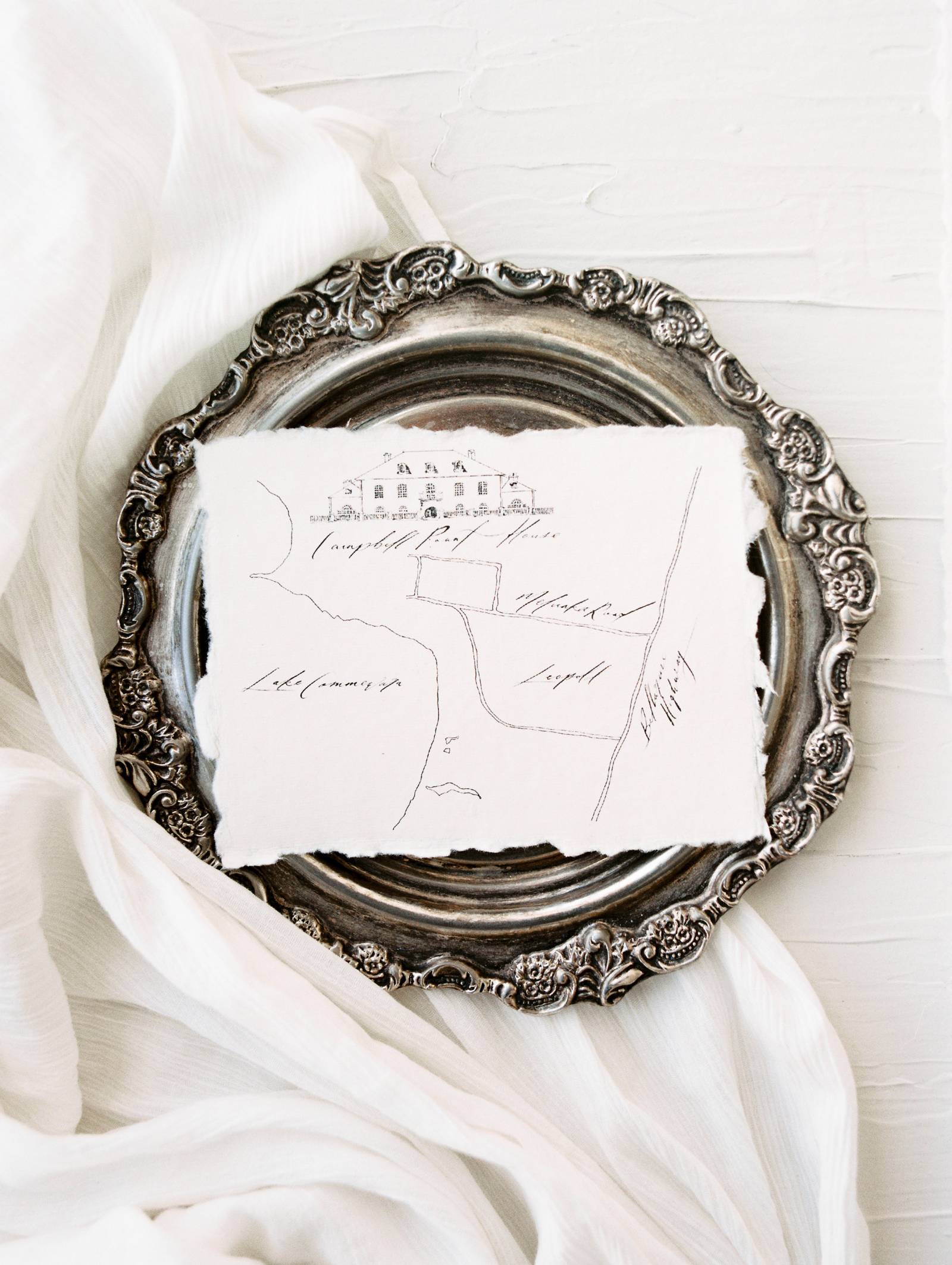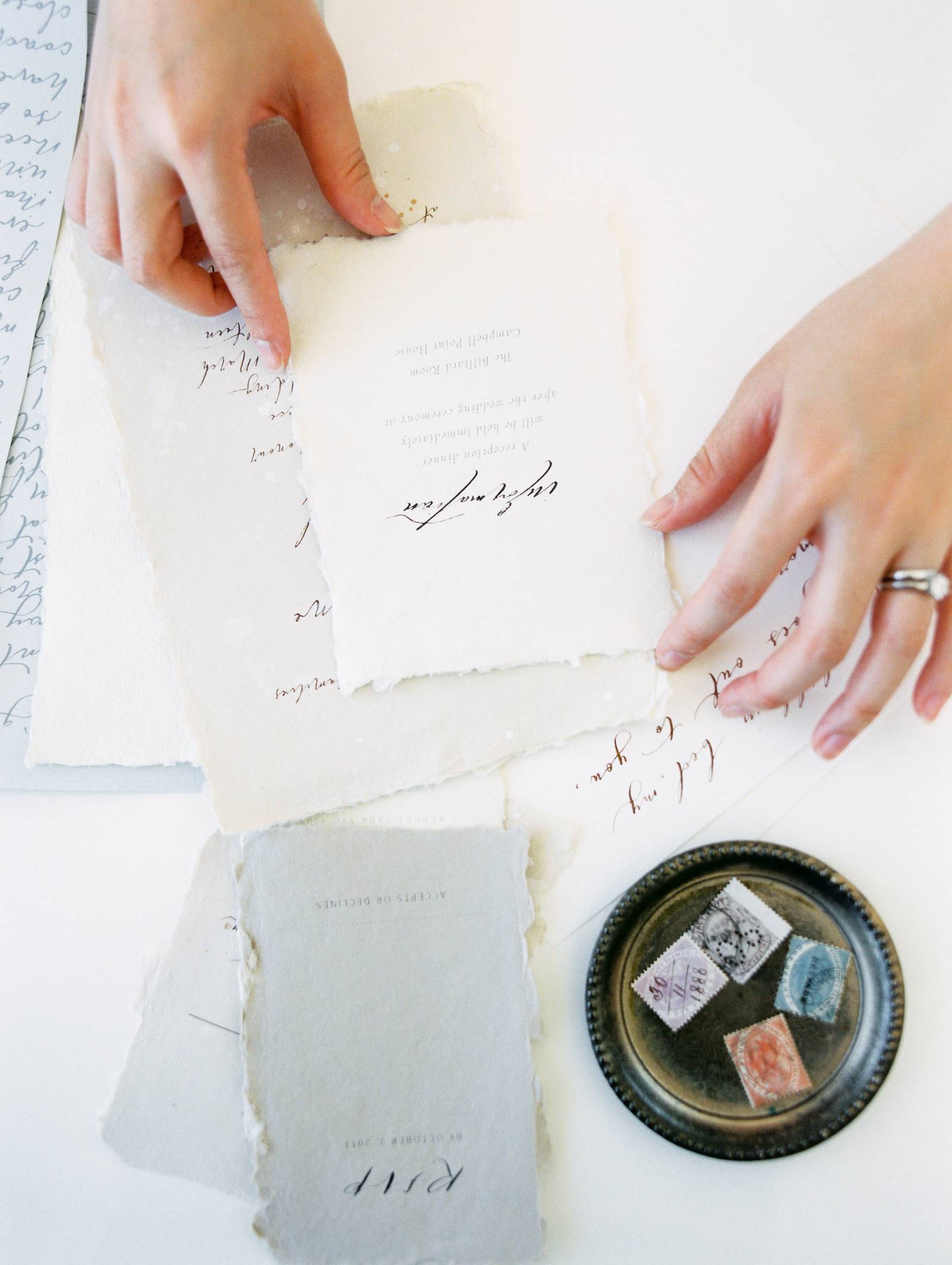 WHAT WOULD YOUR DREAM WEDDING BE LIKE? Quite selfishly, I think my dream wedding was my real wedding! We had a small, intimate wedding on a beautiful summer day at a winery in Melbourne; we exchanged vows under a big oak tree with vineyard views that spill into the ocean, and then headed into the cosy little restaurant for the reception. For me, the most special moment was probably exchanging our letters and gifts before the walk down the aisle. I was marrying my high school sweetheart so I gave him my old diary I had written about him when we were teenagers, and he gave me a fresh, new diary for new memories! Needless to say, there were lots of tears.
ASIDE FROM FAMILY & FRIENDS, THREE THINGS YOU CAN'T LIVE WITHOUT? Coffee, books and travel - for sure!
WHERE WOULD WE FIND YOU ON A SUNDAY MORNING? You'd find me at church on Sunday morning; then out to try the latest and greatest brunches in Melbourne cafes.
HOW WOULD YOU SPEND YOUR IDEAL DAY OFF? I can't decide between staying in, curled up with my Kindle in one hand and a cuppa in the other; or, spending the day at art galleries with the husband in tow.
Wedding calligrapher JIANERY is a valued member of the Magnolia Rouge Vendor Guide. If you're looking for some beautiful wedding stationery be sure to check out her full portfolio here.