Christi and Cole traveled from the US to their hold their gorgeous destination wedding in Verona, Italy! It was an intimate affair with just their closest family and friends - around 20 guests. Christi found Stockholm wedding photographer 2 BRIDES PHOTOGRAPHY via Instagram and already had several of Isabelle's photos saved as inspiration; so they were off to a great start! Isabelle shares with us, "From the moment we first chatted over Zoom I felt a great connection with this energetic and loveable couple and throughout the planning process Christi was so enthusiastic and inclusive which made me feel even more excited about being a part of their wedding team. The day was just as magical as you could imagine! On that warm June day, we celebrated Christi and Cole's union with a whole lot of laughter, joy, and many happy tears. Oh, and of course, all of it in true Italian style complete with the cutest little Pizza cart, and Nutella Pizza for dessert. What's not to love?"
The gorgeous bride tells us, "When planning our wedding we knew we wanted to do something small and intimate, and after throwing around a couple of ideas and locations, we were both set on having an Italian destination wedding.
Once we talked to our closest family and friends and they were all on board, we knew we wanted to find a place where we could all stay together and celebrate for the week. After a couple of months of searching, I came across VILLA SAN BONIFACIO, and fell in love!
The villa is located right outside of the city of Verona; the interior is filled with stunning details around every corner and truly had that old-world Italian feel to it, and the exterior was just as dreamy! The villa sits on a beautiful property with a large garden and vineyard, perfect for our ceremony and reception! When choosing a theme for the wedding, we were very inspired by European gardens. I wanted it to be elegant and classic, while also incorporating a bit of a whimsical touch to the day. We added some pops of blues and pastels throughout the decor and the florals, to achieve the whimsical garden vibes."
COCORTEZ created the most beautiful and charming floral arrangements which added a fun pop of colour throughout the tables, cake and the bouquets.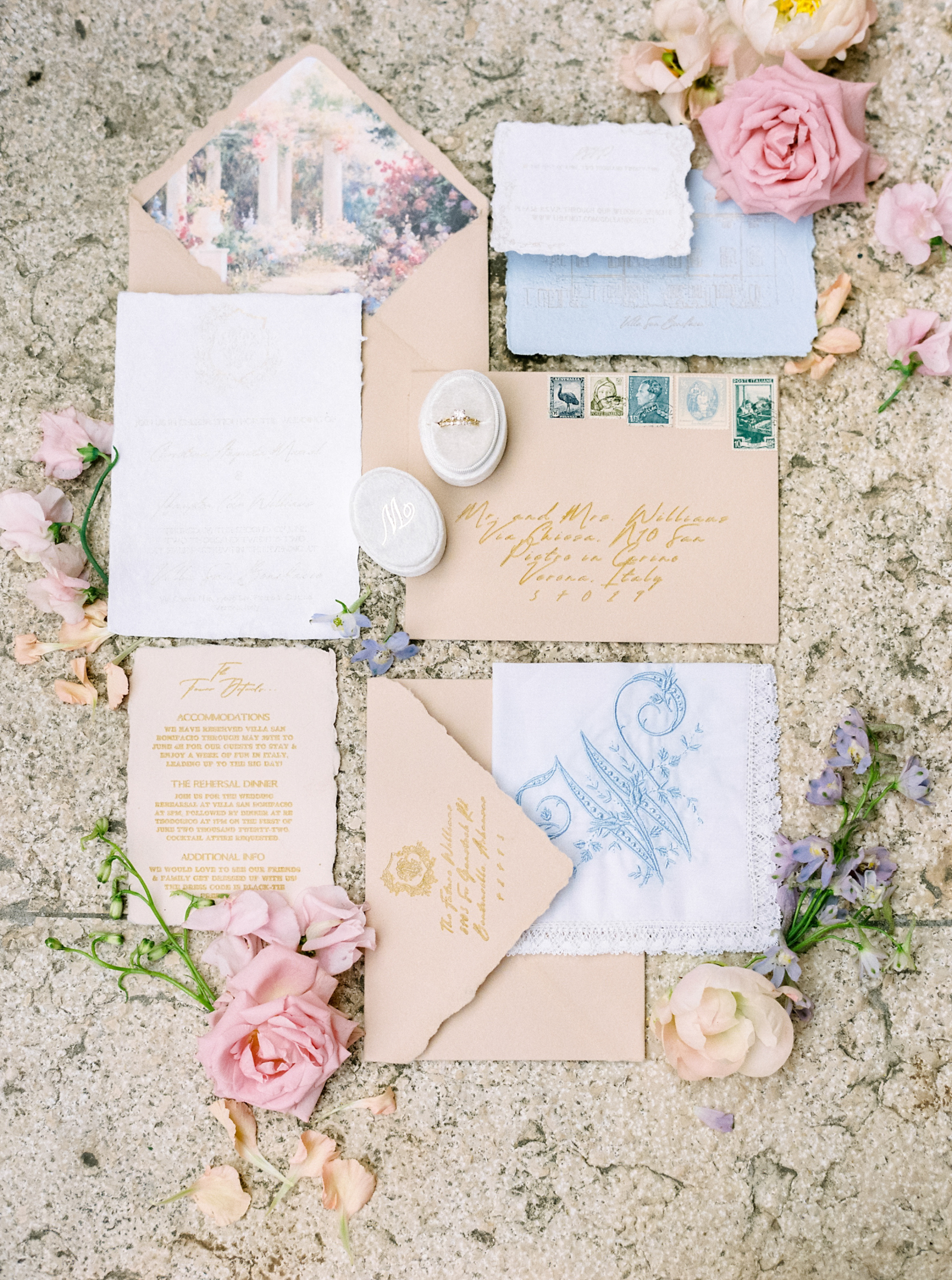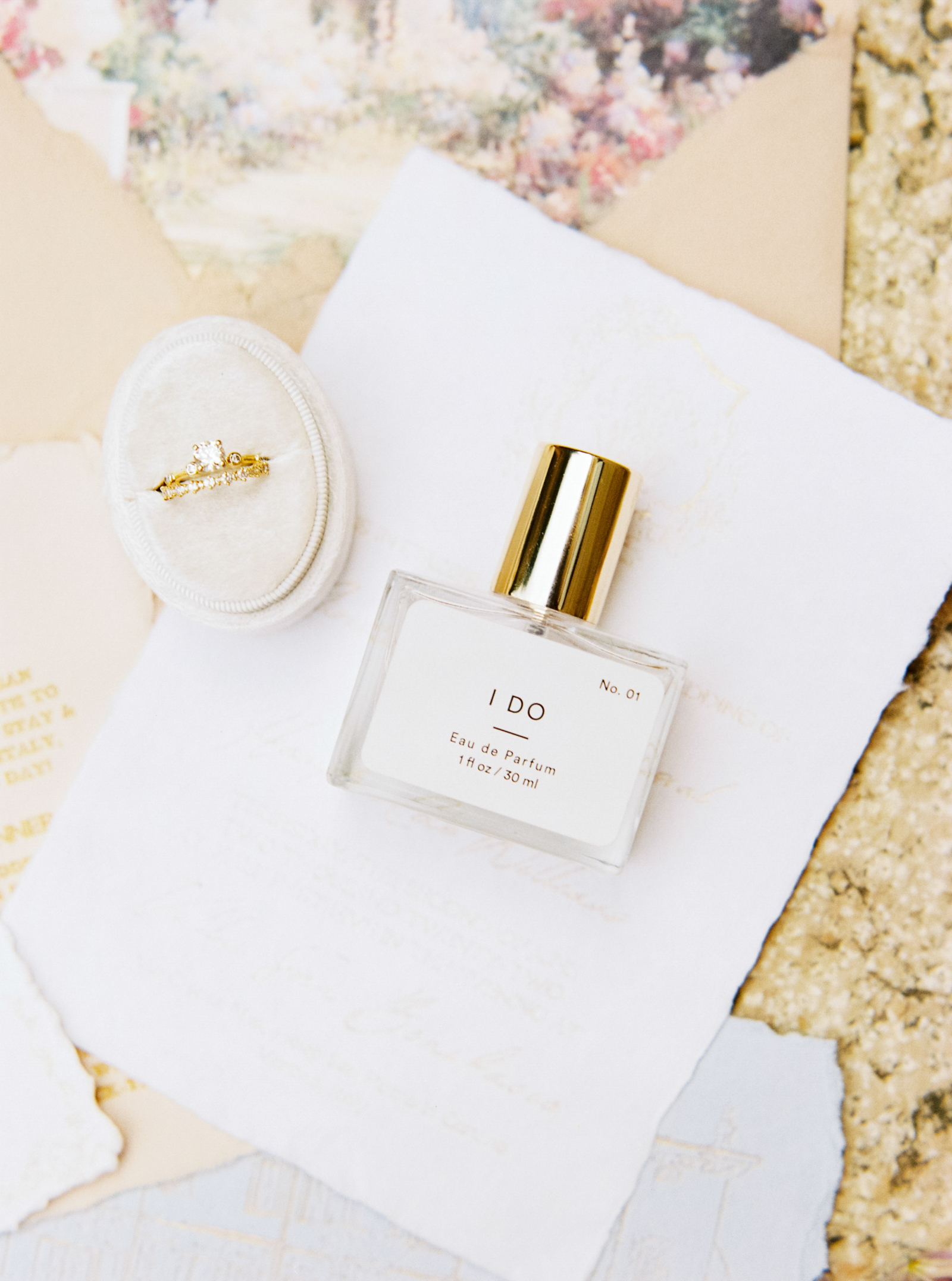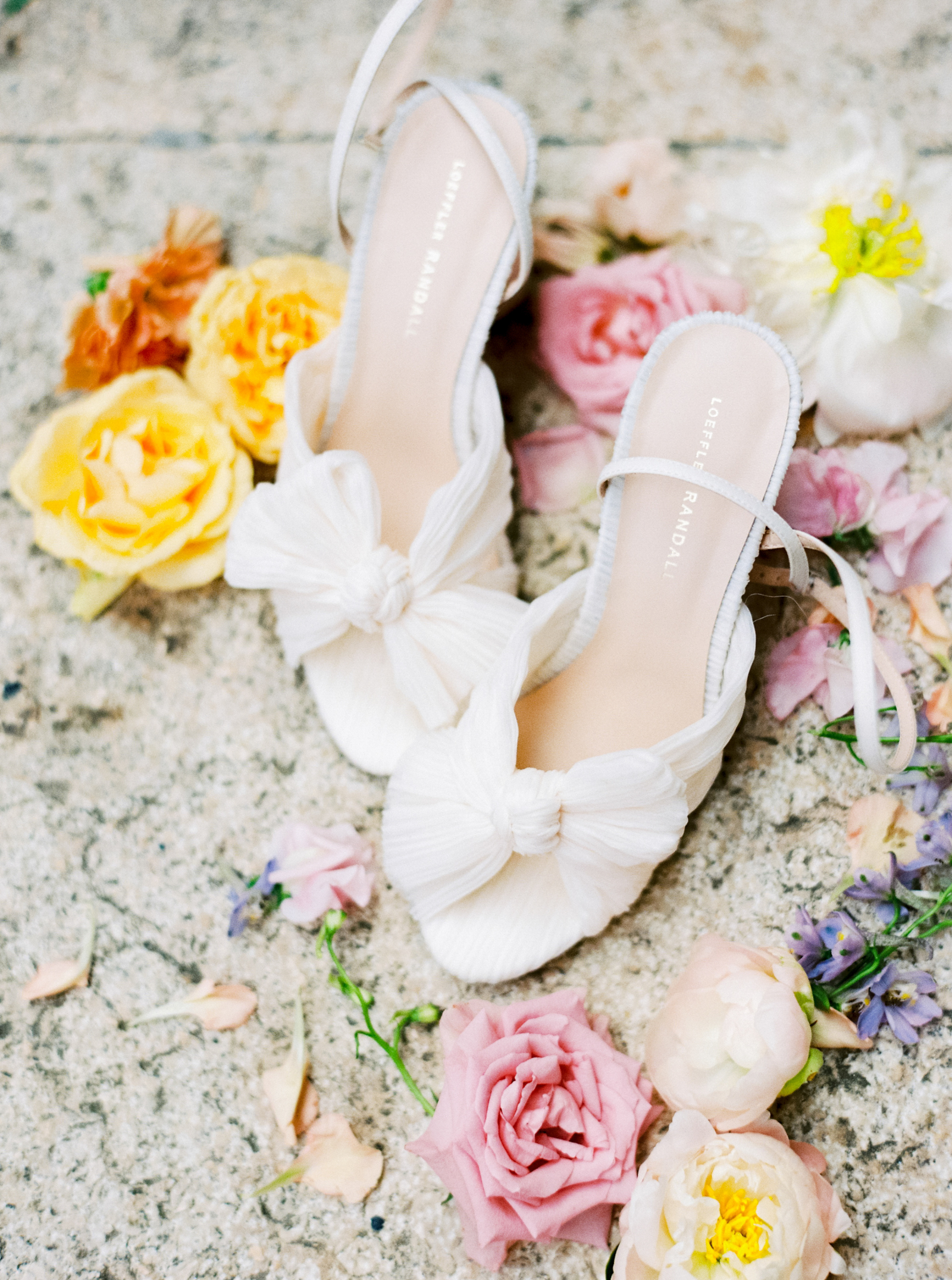 A huge thank you to Stockholm wedding photographer 2 BRIDES PHOTOGRAPHY for sharing this beautiful wedding with us. Keeping film alive one wedding at a time., Isabelle is a film photographer who serves couples throughout Sweden, Europe, and beyond. "I promise you a presence that's reliable, a spirit that's creative, and photos that are extraordinary. Your wedding is a sensation. Not just because you know how to throw a sensational party. But the feeling of joy, of romance. The most important people in your life have joined you in this incredible celebration—enjoy every minute of it! My photos will capture that and make you relive the experience every time you look at them … the cheers when you kiss, the bubbles on your tongue when you toast, the warmth of love you feel all day. I create images that pull you back to each incredible moment, taking photos you can feel." You can see more of her portfolio here.