Inspired by the blue and white chinoiserie that fills Charleston's interiors and exteriors, Madison & Martin held a classic celebration with 100 guests at THE GADSDEN HOUSE. This heirloom property offers a seamless blend of historic character and contemporary elegance as you can see in these photos of the day by KATHERINE & TYLER PHOTO. Whether it's a ceremony in the courtyards, cocktail hour on the piazzas or seated reception throughout the parlour rooms, this historic venue offers an unparalleled backdrop to host all of life's many celebrations and it was perfect for their special day.
With Grand parlour rooms featuring original heart pine floors, beautiful fireplaces and crystal chandeliers as well as large Southern piazzas showcasing lush courtyard gardens full of magnolias, crepe myrtles and palm trees, it was Southern Charm at its very finest. SPELLBOUND EVENTS helped the couple plan the day and ROSE BAY FLORAL put together the most divine florals.
HOW DID YOU MEET? We met in the most romantic way that millennials do - Hinge.
TELL US ABOUT YOUR PROPOSAL: Martin proposed in Hampton Park with a picnic and a sign that had coordinates of the location. Our first Valentine's Day, I made a sign that had the coordinates of the place that we went on our first date (The Cocktail Club). Once we arrived, the rain had gone away, jazz music was playing, and the park was filled with beautiful and colourful flowers.
TELL US ABOUT FINDING YOUR WEDDING DRESS: I had studied fashion design in college, so I knew I wanted to customise my dress in a way that was unique but also true to my style. I wanted something simple but timeless. Adding the bow to the back was a must and it's a dress that I do not think will ever go out of style. The bridesmaids wore a dusty blue and the grooms wore navy, as it is less harsh since it was a spring wedding and reflected the "blue and white" theme that we were going for.
DID YOU HAVE ANY DIY ELEMENTS? My mother has always been such a creative person, so we bought a bunch of small aspects from the dollar store and my mother DIYed lanterns and added ribbon to make them a little more dainty.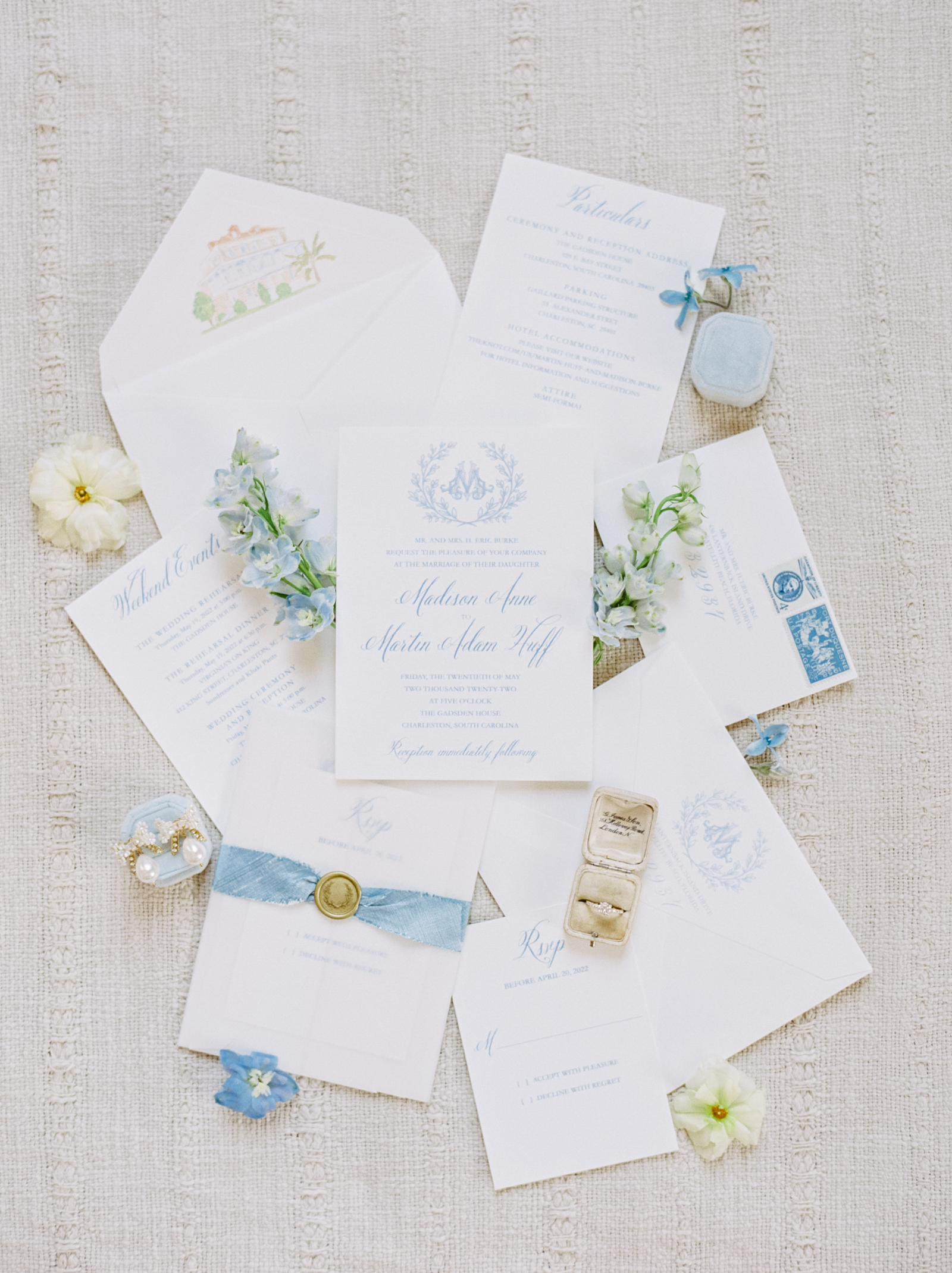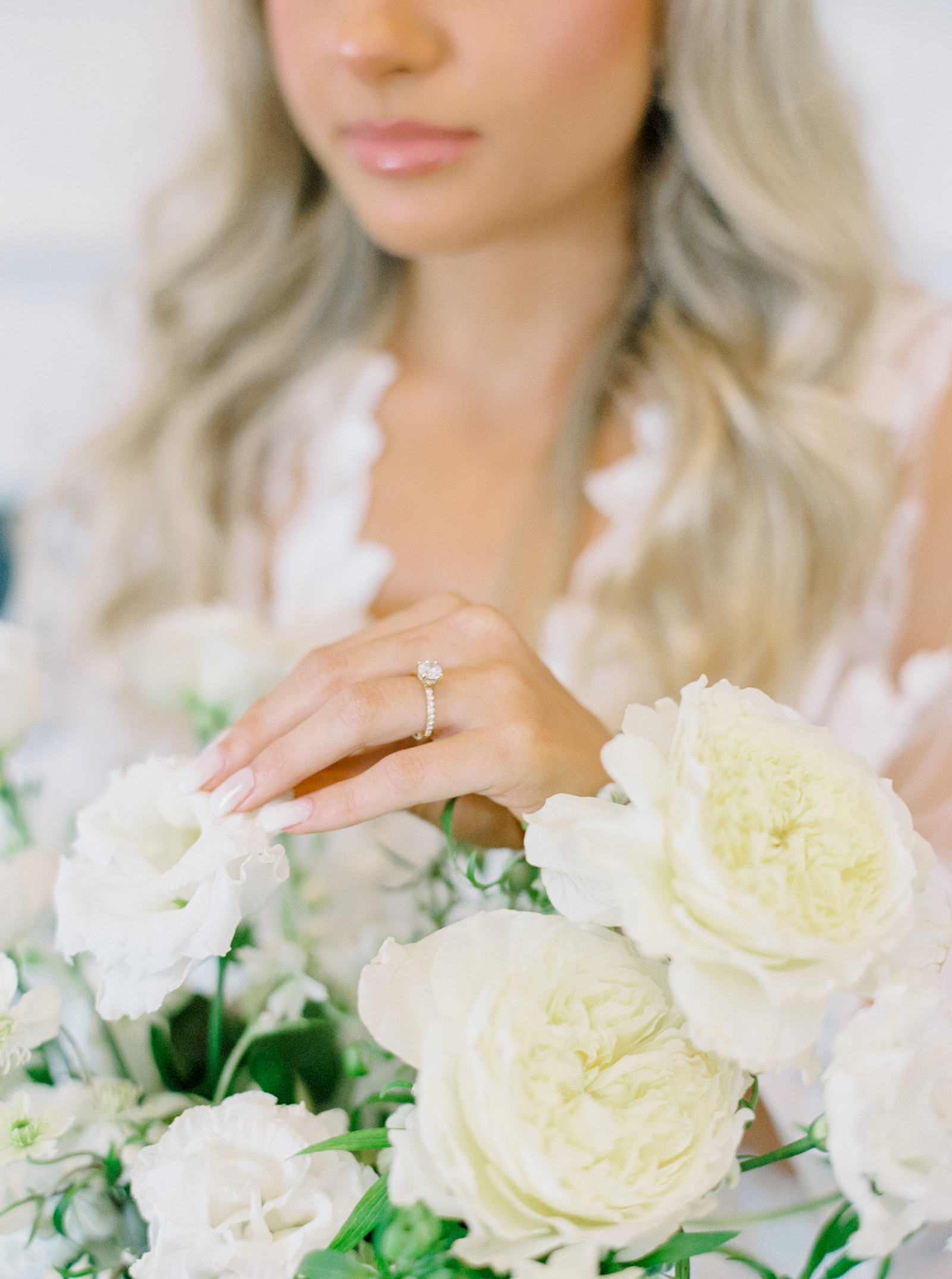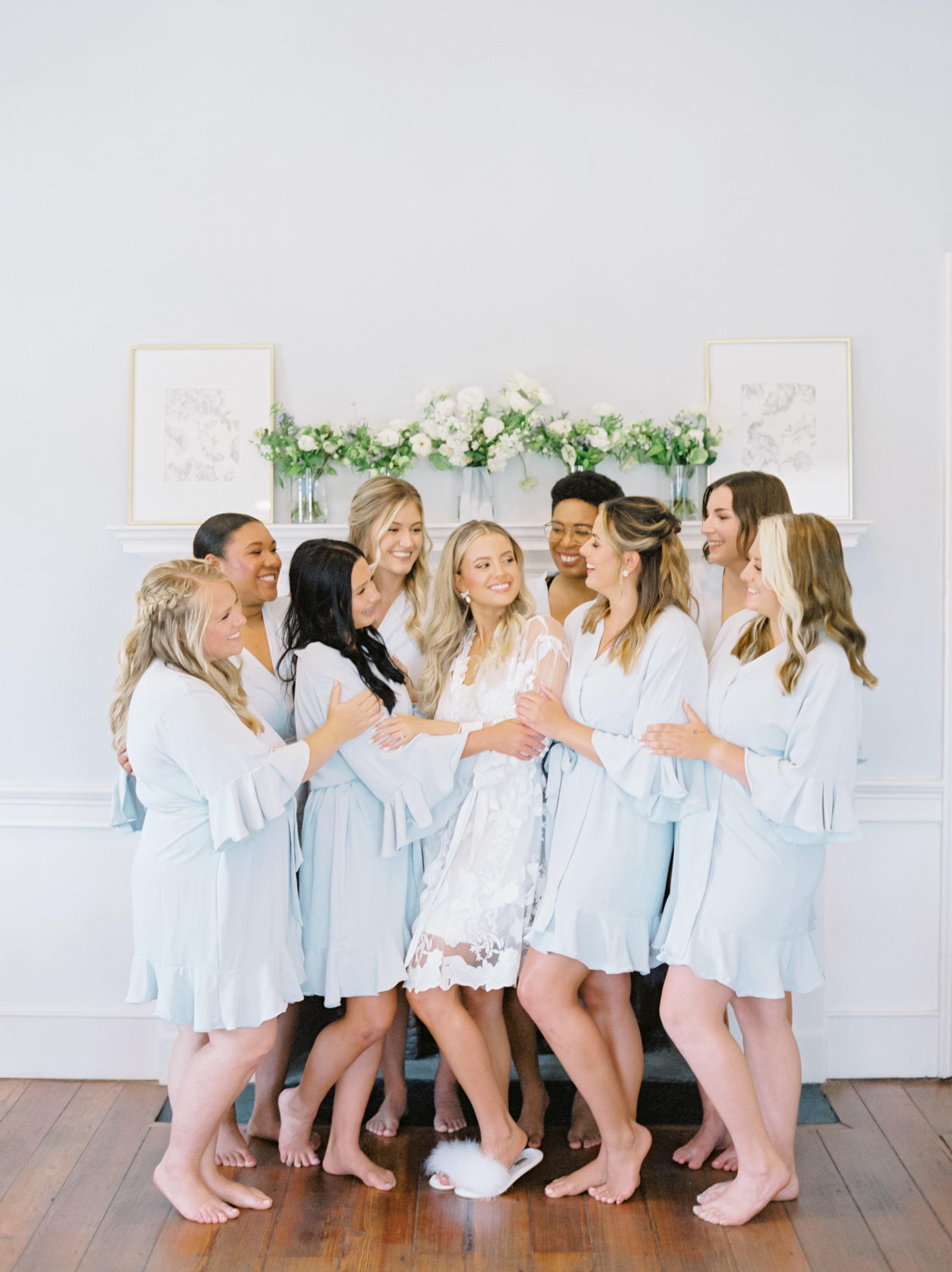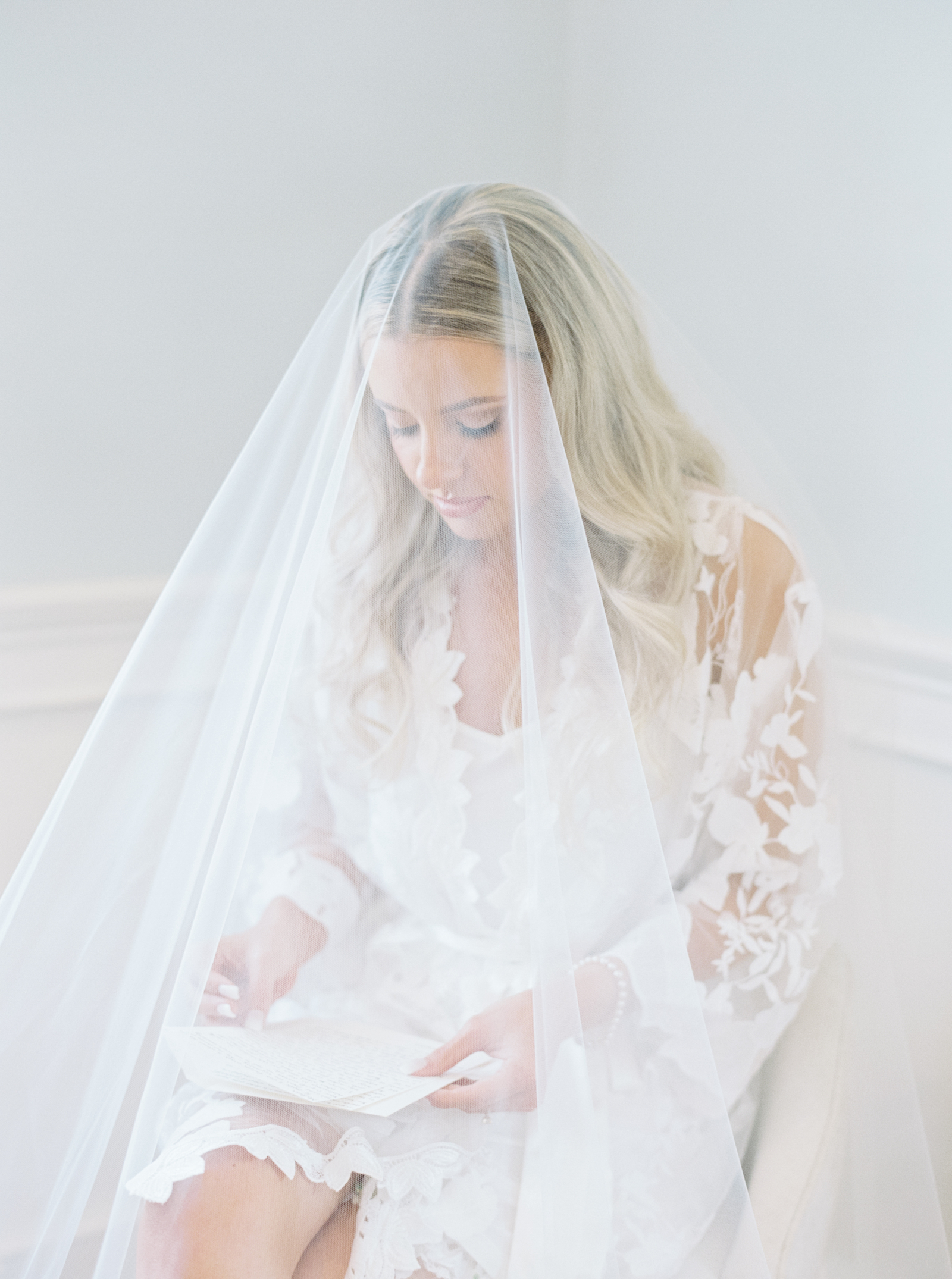 DESCRIBE YOUR WEDDING FLOWERS: Our wedding flowers were blue, white, with a touch of greenery. Our florist, Alarie, was so amazing with creating whimsical bouquets and the most amazing arch. The flowers were classic, but also had unique and modern authenticity which was exactly what we were looking for!
FAVOURITE DETAIL OF THE DAY: I believe the décor and seeing the process of set up was most fun to watch. From an empty venue to a dreamy and romantic celebration.
WHAT ADVICE WOULD YOU GIVE OUT TO A COUPLE PLANNING THEIR WEDDING? Our advice would be to not stress out by the small things. The day goes by SO fast and the only people that really matter are the people standing at the end of the aisle. Things will go not as planned, but the celebration of your love for each other is ultimately the most important aspect of the day.
MOST MEMORABLE MOMENT? Of course I loved seeing my husband at the end of the aisle, but the most memorable moment was seeing my father in my dress for the first time. The reason I love my husband so much is because he has similar qualities as my father – hardworking, selfless, loving…so being a daddy's girl and seeing my dad was very special and a moment that I will never forget.
WHAT ASPECT OF THE WEDDING WAS THE MOST IMPORTANT TO YOU BOTH? We both are very introverted, so the most important aspect of having the sweetheart table so that we can enjoy each other's company and soak in the night as it goes by so fast.
ANY OTHER DETAILS THAT HELP TELL THE STORY OF YOUR DAY? We have a dog named Rio and I surprised Martin with a groom's cake that was molded into a Labrador holding a duck (Martin loves to duck hunt). Grooms' cakes are a southern tradition, and it was a fun little way to showcase our love for our dog.
TELL US A LITTLE ABOUT YOUR HONEYMOON: We honeymooned in Barcelona, Spain about a month after our wedding. It was so fun to be in a different culture as I had never been out of the country before. The architecture, food, and the beaches were gorgeous and something so totally unique from what we have in America. We took a train to a place called Girona, which felt like a different world with all of the cute little alleyways and the amazing churches. It was such a great experience to celebrate us after planning a wedding for almost a year.
IS THERE ANYTHING YOU WOULD CHANGE OR DO DIFFERENTLY? It was honestly the most perfect day and I would not have wanted it any differently. We married as soulmates and celebrated with our close friends and family – nothing more we could ask for!