Seattle Wedding photographer RYAN FLYNN PHOTOGRAPHY has captured some of our favourite elopements over the years and this one held on the beautiful Vancouver Island is no exception! Beth and Sam traveled from the Pacific Northwest to spend a week in Tofino - about half way up the island - with their closest family. They chose Tofino as it was a place they travelled to each summer and had special meaning to them - and of course will mean even more now! Surrounded by towering trees in the rainforest, and with the sound of the ocean waves in the background, they exchanged heartfelt vows with an intimate ceremony in front of family, followed by dancing with loved ones on the beach and ended the evening with an electric summer sunset over the Pacific Ocean. And they have these incredible images by RYAN to treasure for ever more.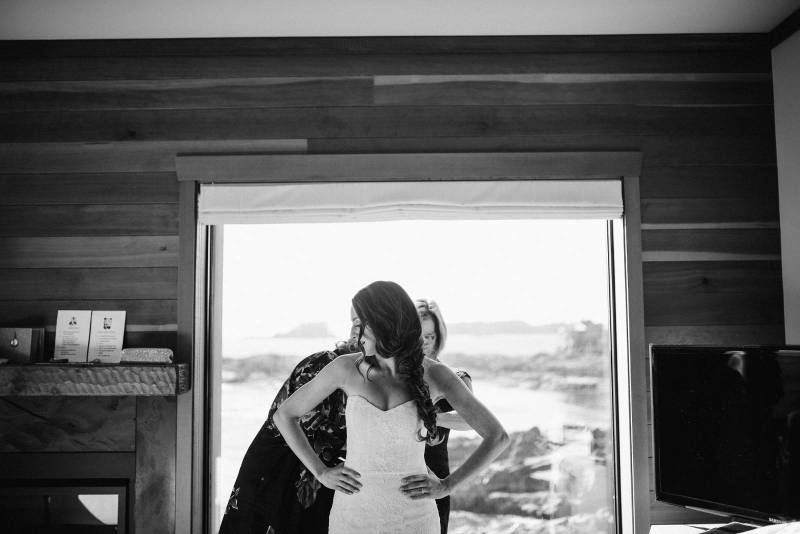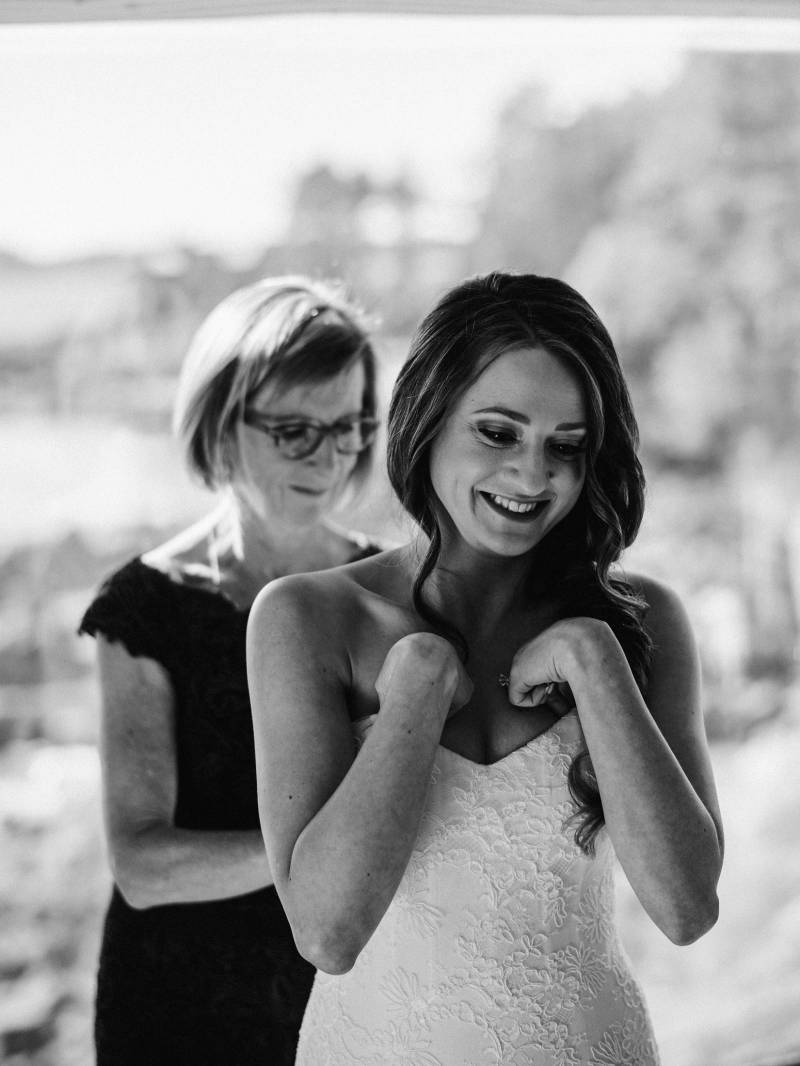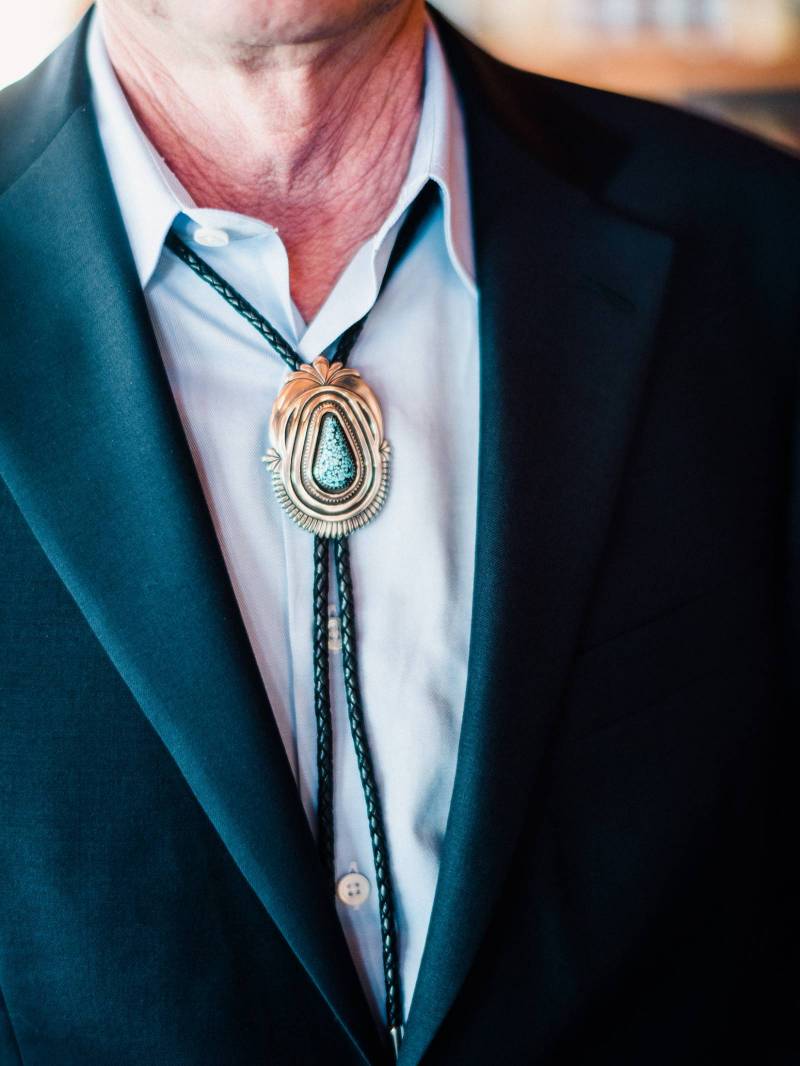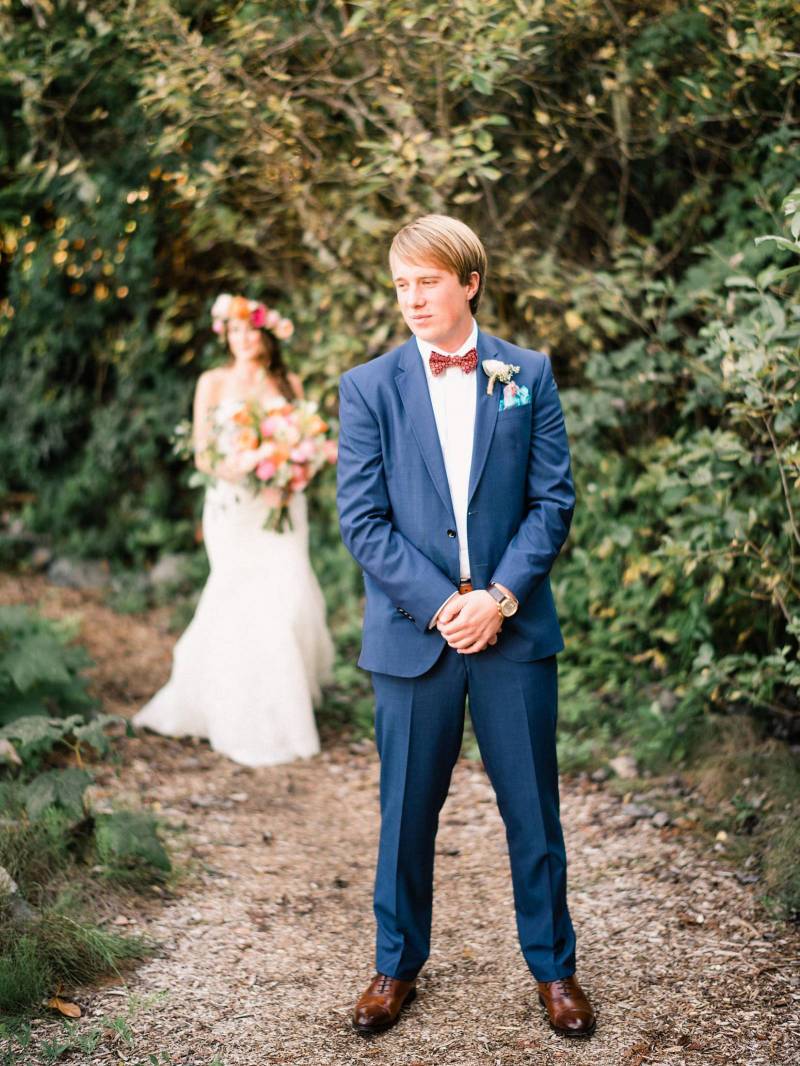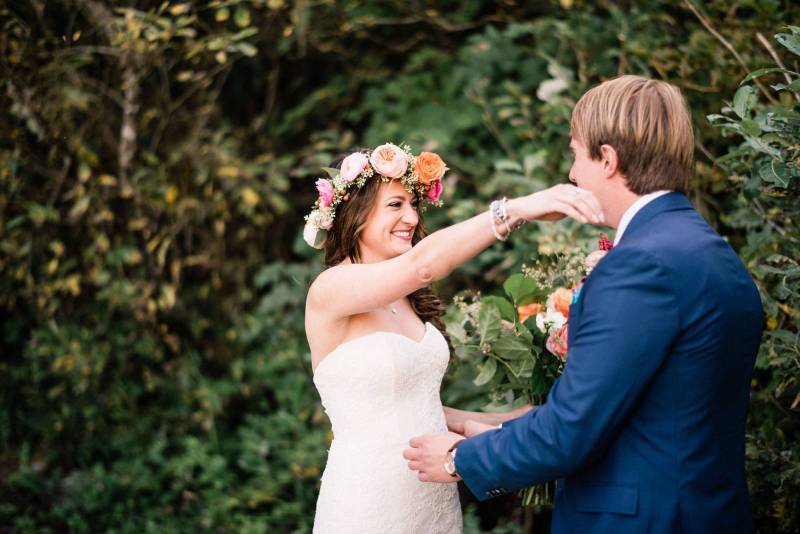 HOW DID YOU MEET? Sam had injured his foot and was going to physical therapy under the care of my good friend, Emily. I had just moved to Seattle for work. Emily thought we would be a match and suggested Sam ask me out. We met for sushi on a Tuesday night. There was an instant attraction. We talked and laughed for hours, ultimately closing the place down. When we said goodnight, I was SOOOO nervous that I forgot Sam had walked to the restaurant and didn't think to offer him a ride home despite the heavy downpour. Sam was nearly home and completely drenched by the time I realised and called him to apologize! He didn't mind getting wet since it meant we had an excuse to talk again so soon after our first date. We went on 4 more dates over the next week and knew very early on that no amount of time together would ever be enough.
TELL US ABOUT YOUR PROPOSAL: Sam surprised me with a weekend holiday to Salish lodge, WA, USA. We arrived and it was pouring rain! Sam wanted to go for a hike to the bottom of the Snoqualmie Falls but I preferred to wait until the rain calmed down. He was quite persistent that we had to go right away, so with a big push, I finally agreed to join. We hiked in the cold rain and messy mud until we reached the end of the trail. We were completely alone and it was silent with the exception of the water around us. I was admiring the falls when Sam asked me to turn around. He was down on one knee with the most beautiful ring I had ever seen. We kissed. We cried (yes, both of us)! He slid the perfect ring onto my finger and we ran back to our room to drink champagne by the fireplace.
TELL US ABOUT FINDING YOUR WEDDING DRESS: Amy (Sam's mother) and Sara (Sam's sister) knew that this was going to be a particularly emotional task for me, as I would have to do it without my mother, who sadly passed away when I was young. Luckily my in-laws are among some of the most incredible people on this earth and welcomed me into their family long before Sam and I married. The day was filled with girl talk, dress shopping, and champagne. I was discouraged after the first store, as nothing felt quite right. However, shortly after arriving to the Nordstrom Bridal Suite a dress caught my eye. Funny enough, that wasn't the one, it was actually the next that I fell in love with. Being type A, I was determined to validate my choice, so I proceeded to try on about 20 other dresses, comparing each of them to the second one. The Amsale chantilly lace was the clear winner.
WHAT WAS THE INSPIRATION BEHIND YOUR WEDDING LOCATION/STYLE? Sam and I wanted to have an intimate elopement surrounded by our nuclear family. We're very fond of the Pacific Northwest, and in particular love the temperate coastal rainforests that surround Seattle. We backpack yearly on the coast to enjoy that environment and wanted to celebrate somewhere similar (with a few more amenities). Tofino on Vancouver Island, British Columbia was exactly what we were looking for. The destination was by far the best decision we made during our planning process. We spent a week with our family in this incredible beach town. We went hiking, biking, surfing, paddle boarding, and whale watching. We relaxed on sandy beaches, consumed local craft beer and ate amazing food (shout out to Tacofino and Wolf in the Fog). Tofino will always be a very special location for us and we cannot wait to return!
DESCRIBE YOUR WEDDING FLOWERS: My bouquet was an asymmetric arrangement filled with garden roses (Romantic Antike, Pink Piano, Juliet, and Free Spirit), along with pink Ranunculus, peach Stock, yellow Solidago, white Freesia, Salal, and Seeded Eucalyptus. My now sister in law, and then matron of honour, had a smaller version of my bouquet. I wore a flower crown with matching garden roses, salal and white wax flowers. The smell of the flowers was divine! The men wore matching boutonnieres and my mother in law wore a matching corsage.
FAVOURITE DETAILS OF THE DAY: Sam and I wanted to incorporate details representative of my mother and his grandfather, who both had significant impacts on our lives. My mother passed away when I was a teenager. My greatest memory of her remains her beautiful smile. She kept our house and garden filled with flowers, as they were among her favourite things. I now associate flowers with my mother and can't help but smile anytime I see them. The bouquet, head crown and other floral arrangements were meant to be representative of her spirit. Sam's grandfather, Sylfred, was instrumental in Sam's upbringing, as he lived with Sam and his family. Sam's father offered us Sylfred's wedding band -- a small, elegant gold ring with an engraving of his wife's name and their wedding date (1947). We were more than touched to inherit this family heirloom, and now also includes an engraving of my name and our wedding date.
I grew up in Sante Fe, NM and we're both very fond of the area. Everyone in the wedding party wore small, turquoise pieces as to remind us all of the beautiful high-desert town we love.
WHAT ADVICE WOULD YOU GIVE OUT TO A COUPLE PLANNING THEIR WEDDING? Have fun. Don't take planning too seriously. If things don't come together easily, be ready to call an audible. Soak up every moment of your special day. Add personal touches anywhere and everywhere -- and absolutely take time to write your own vows.
MOST MEMORABLE MOMENT? When we ditched our shoes and waded into the glassy ocean sunset. The moment was unplanned, kind of crazy and completely perfect!
ANY OTHER DETAILS THAT HELP TELL THE STORY OF YOUR DAY? We have such an amazing family. They all went the extra mile to make our day better than we could have ever dreamed. One of our favourite surprises from the day was when Sam's sister, Sara, pulled out speakers and an iPhone on the beach and blasted music so that we could have a first dance. We figured we'd miss out on that tradition given we weren't having a tradition - but my sister in law made it happen. Some of our favourite moments were spent dancing on the sandy beach as the sun sank behind the Pacific Ocean!