Gorgeous bride Sara was always drawn to French Impressionist paintings as a child, and when it came to her wedding to Zach, she merged this interest with her love of garden tea parties, and the result - documented by Dallas wedding photographer CHARLA STOREY - was a beautiful blend of both hers and her husbands passions. "We made sure to include personal mementos scattered around the venue and each table was designated with the city name of a favourite trip we had taken with a little story attached. We wanted the entire evening to feel wholehearted like us.
HOW DID YOU MEET? My husband and I met out with friends at a local bar. It was a true "see you across the room" type situation and I knew after our first short conversation that it would be a miracle if we didn't date. He was so cute and kind and was a breathe of fresh air in a very hectic world of dating apps and websites allowing you to be extra choosey with who you spend time with. Dating today is overwhelming.
TELL US ABOUT YOUR PROPOSAL: It was my husband's birthday and we had gone to dinner at the same restaurant we had our first date. He asked me to marry him on the roof of the restaurant where he told me "the only think I didn't get for my birthday, was for you to be my wife". It was wonderful.
WHY DID YOU CHOOSE THIS LOCATION? The trees are brick paved and lined with big oak trees soaked in Spanish moss and weeping willows. From an aesthetic perspective, Winter Park, FL may be the most beautiful town I have ever been to. It was no surprise that every detail of my wedding had old historic Florida threaded throughout it. My photographer perfectly captured everything I love about my hometown, from the trees to the way the sun hits the moss canopy when it is setting over the lake. The town itself inspired most of our wedding.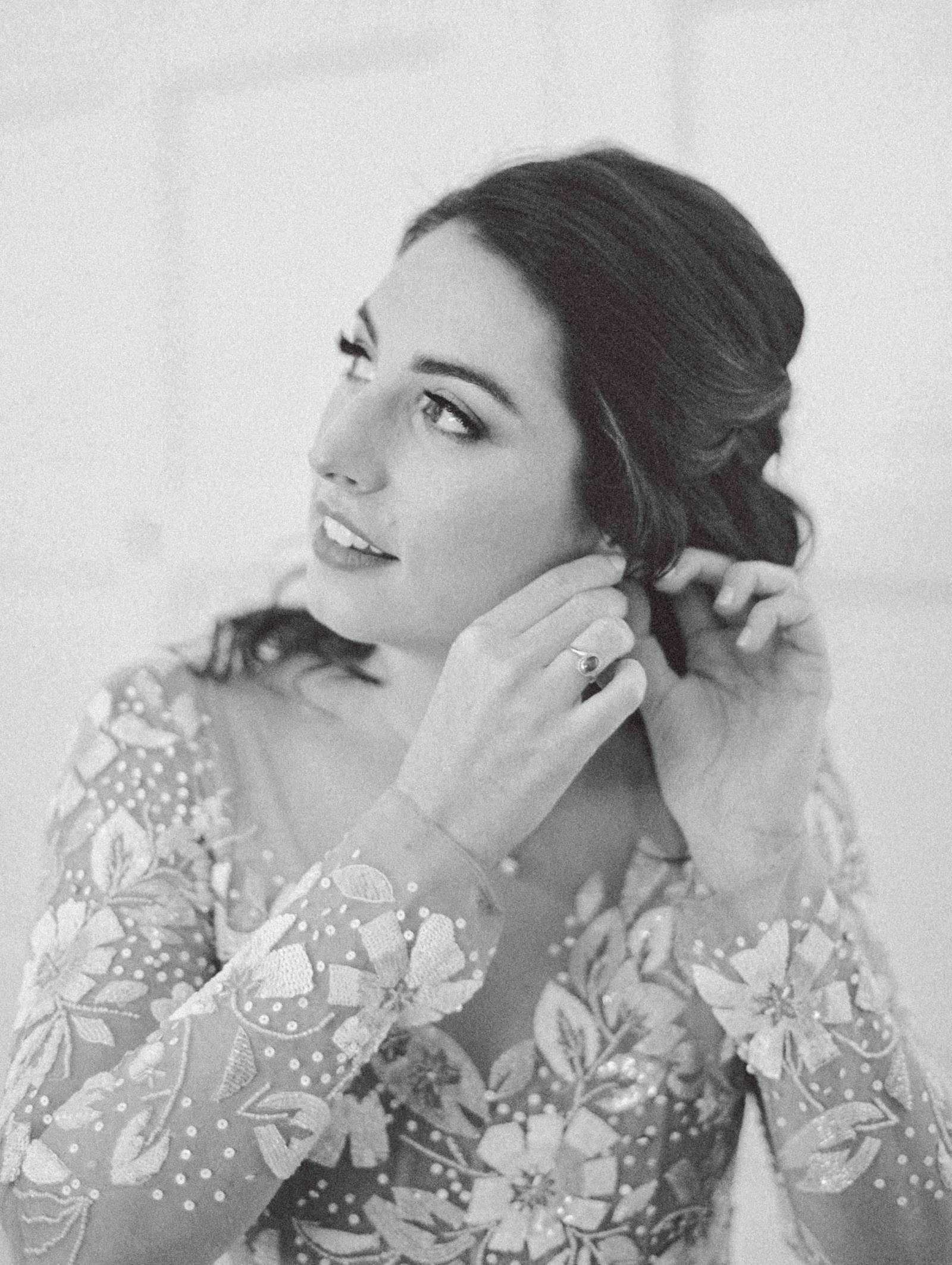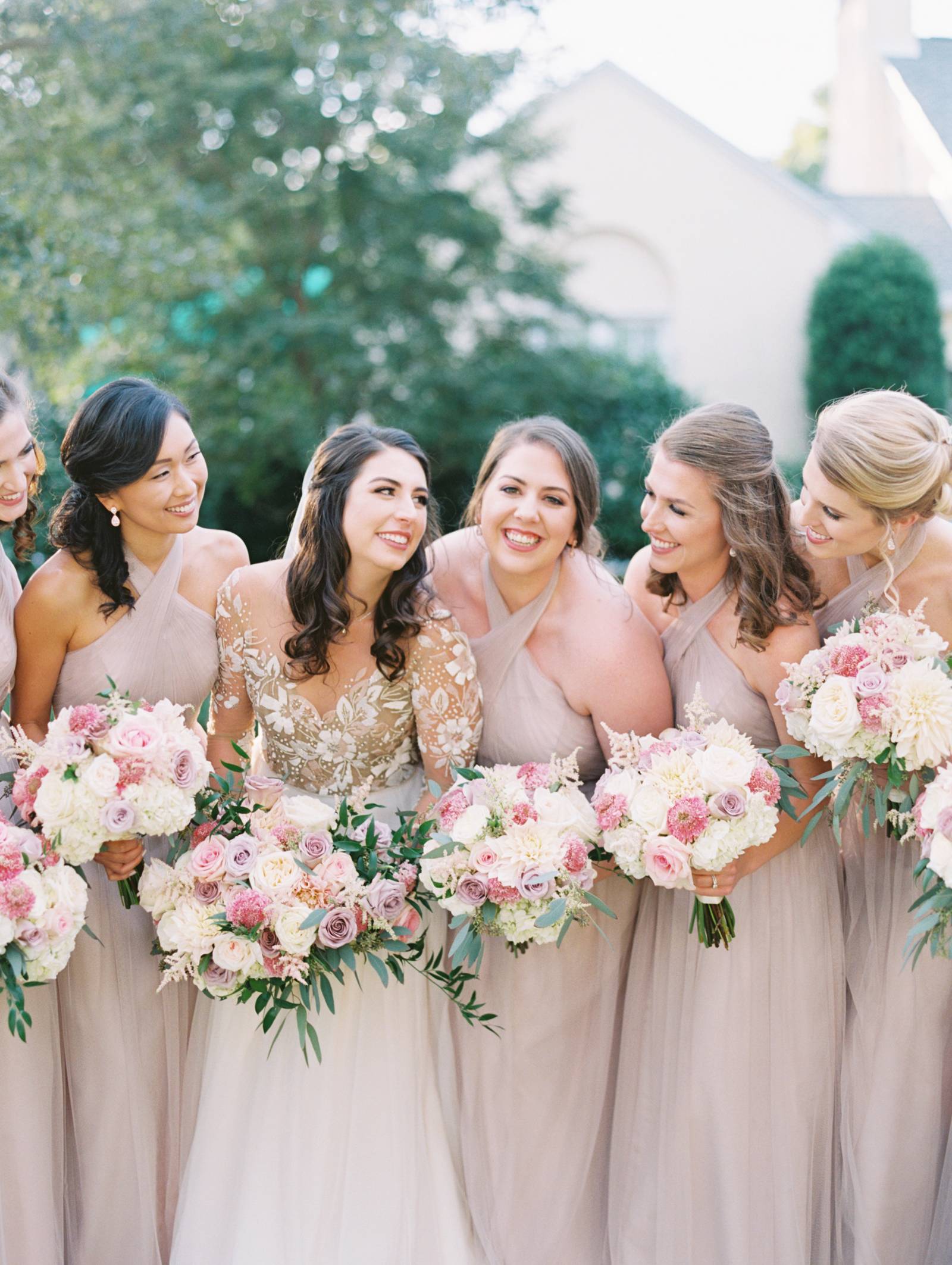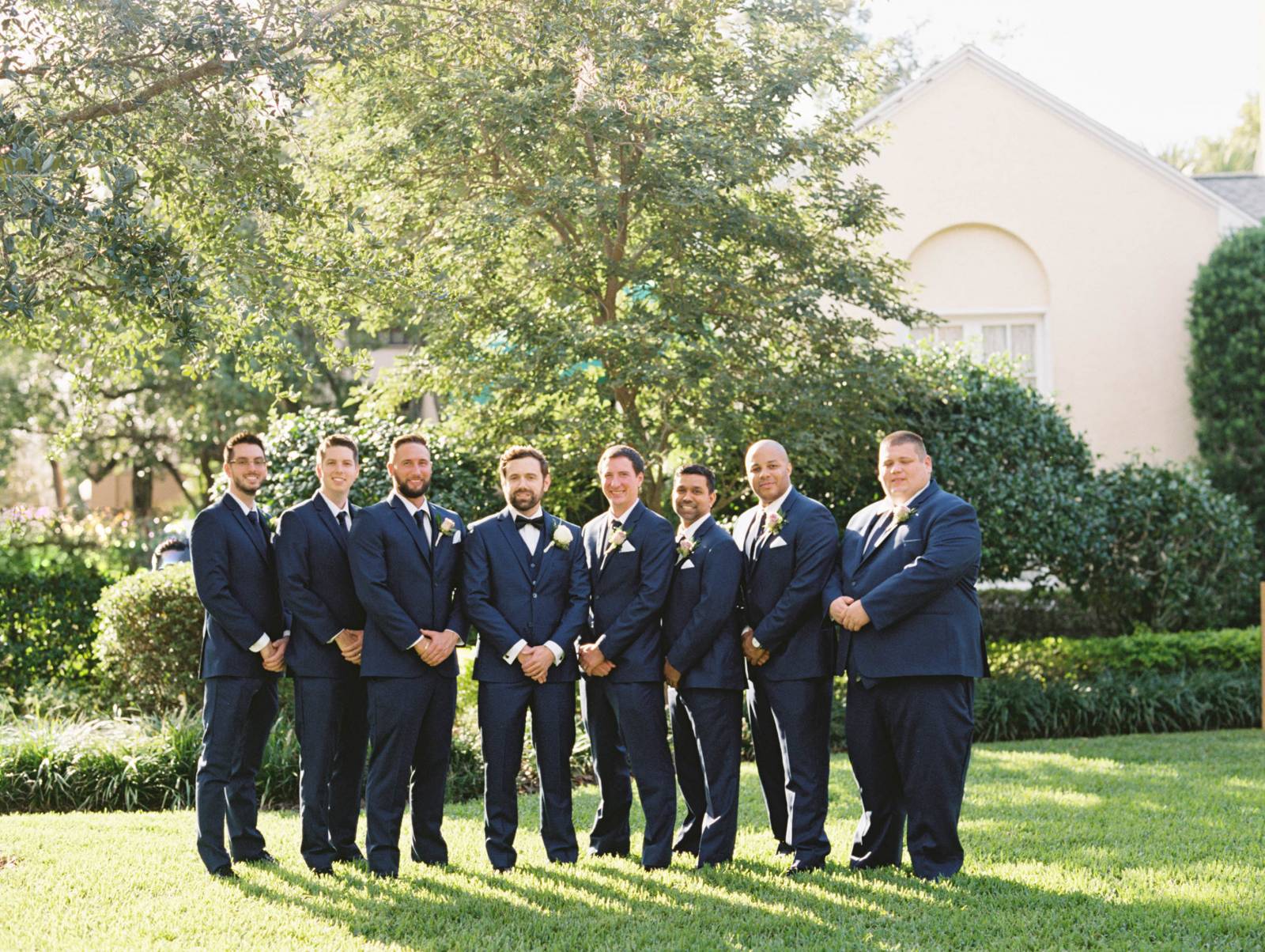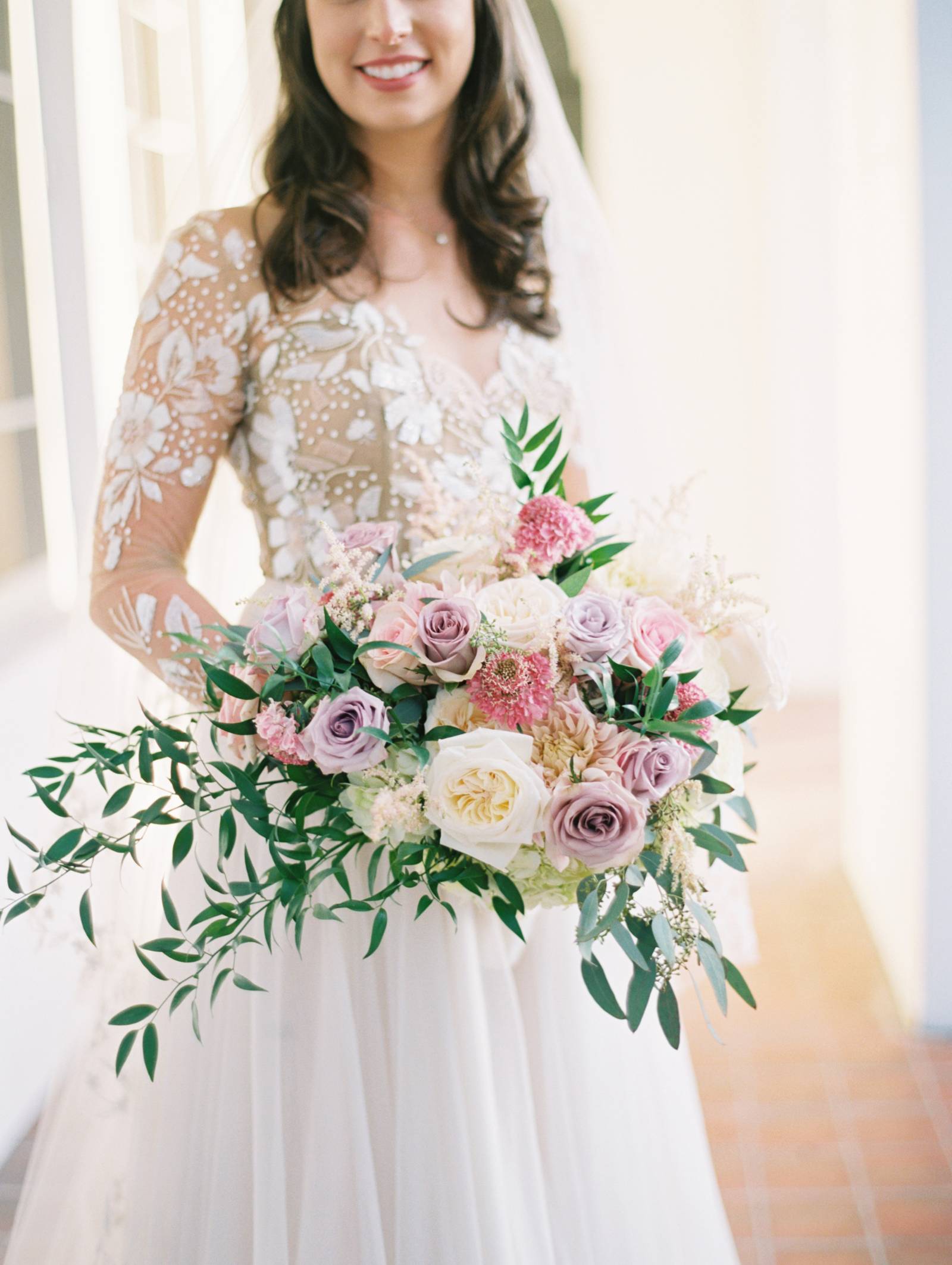 TELL US ABOUT FINDING YOUR WEDDING DRESS: It was the first dress I saw when I walked through the door, I ended up falling in love and buying the sample right off the rack!
DID YOU HAVE ANY DIY ELEMENTS? Yes! I drew our invitations and handmade all my envelopes and addressing. It was a lot of fun and was a great therapeutic outlet during the planning season.
DESCRIBE YOUR WEDDING FLOWERS: Because most of our wedding was neutral colours, we wanted the flowers to serve as the purpose of colour so we went with muted purples, greens, pinks and lilacs.

FAVOURITE DETAIL OF THE DAY: Our signature cocktail were such a hit that I still have people today send me messages and pictures of them enjoying one. If you're curious what's inside, it is Grapefruit vodka, lime juice, club soda and mint.
WHAT ADVICE WOULD YOU GIVE OUT TO A COUPLE PLANNING THEIR WEDDING? At the end of the day this is a celebration of marriage between you and your partner. Looking back, the things I remember are the feelings of being with my friends and family and not so much the details. I would recommend slowing down and taking as many mental snapshots of your wedding day as possible and try to enjoy being in the moment more than anything.
MOST MEMORABLE MOMENT? We held a rather traditional wedding and the moment that that stands out to me the most is the large wood doors of the church swinging open and only being able to see my husband standing at the end of the aisle. I was terribly nervous the entire day leading up to the wedding, and the simple reminder that it was still just the sweet man I chose to marry waiting for me at the end of the aisle was the most memorable moment.
ANY OTHER DETAILS THAT HELP TELL THE STORY OF YOUR DAY? Nearly every element of our wedding was bespoke to our relationship. We wanted the details to give insight into our relationship for our guests. Every detail from our cake to our decor had meaning.
TELL US A LITTLE ABOUT YOUR HONEYMOON: My husband and I love to explore so we chose the two islands of Maui and Kuai for our honeymoon. When we travel we try to make as few plans as possible, and then ask locals when we arrive what their favorite things to do are and go from there. It always makes for a memorable and fun trip, and usually with amazing food!
IS THERE ANYTHING YOU WOULD CHANGE OR DO DIFFERENTLY? The only other thing I would have done differently is to have just reminded myself to relax and enjoy the process. At the end of the day most people don't remember every detail of your wedding, they remember how you made them feel. People will still come to your wedding even if it is a mess because they love you and they love your partner. Everything doesn't have to be perfect.
A huge thank-you to Dallas wedding photographer CHARLA STOREY for sharing this beautiful wedding with us today. Charla is a Fine Art Photographer with an editorial approach. Mildly obsessed with film, the textures, depth and skin tones make her heart skip a beat! Be sure to check out more of Charla Storey's work in our vendor guide and you might want to look over this stunning colourful Texas wedding.