Now this is how to do a destination wedding! A four day long celebration with multiple multicultural events held, allowing for your combined friends and family to truly bond! Captured by HANA GONZALEZ PHOTOGRAPHY who was flown to Spain to capture all of Tobi & Jenn's festivities, the wedding brought together family from the United States, United Kingdom, Nigeria, and a few more far-flung destinations.

For the Nigerian engagement session, all guests gathered on the back balcony of Antequera's CONVENTO DE MAGDALENA, under beautiful white draping overlooking the hills. Family and wedding party wore their family colours, each styled with their own unique cut and embellishments. Jenn was dressed in a gold, sequin gown and adorned with Tobi's family colours. Wedding planner REVIVA WEDDINGS helped the couple pull all the elements together.
Through symbolic gestures and theatrics, Tobi and Jenn's families welcomed one another. They introduced each honoured guest by name. Traditionally, this was to ensure in-laws all felt like family, so they'd be able to greet each other if they passed them on the street. Hana tells us, "I loved that both the bride and the groom got a grand entrance. During these entrances, I was introduced to the Nigerian tradition of "money spraying," where cash is literally thrown over the bride and groom. The wedding parties danced their way into the engagement ceremony, under a shower of cash."
Jenn and Tobi's parents prayed over their children together. Their families affirmed their support of their engagement with great enthusiasm! Tobi and his groomsmen laid facedown before Jenn's parents as he agreed to provide and care for her. And lastly, when asked for Jenn's dowry, her mom responded, "My daughter cannot be bought," a truthful and modern twist on an outdated custom. The guests cheered her on, and the ceremony concluded. After a few sunset portraits, Tobi and Jenn returned to their reception to dance the night away–and part of the next morning too!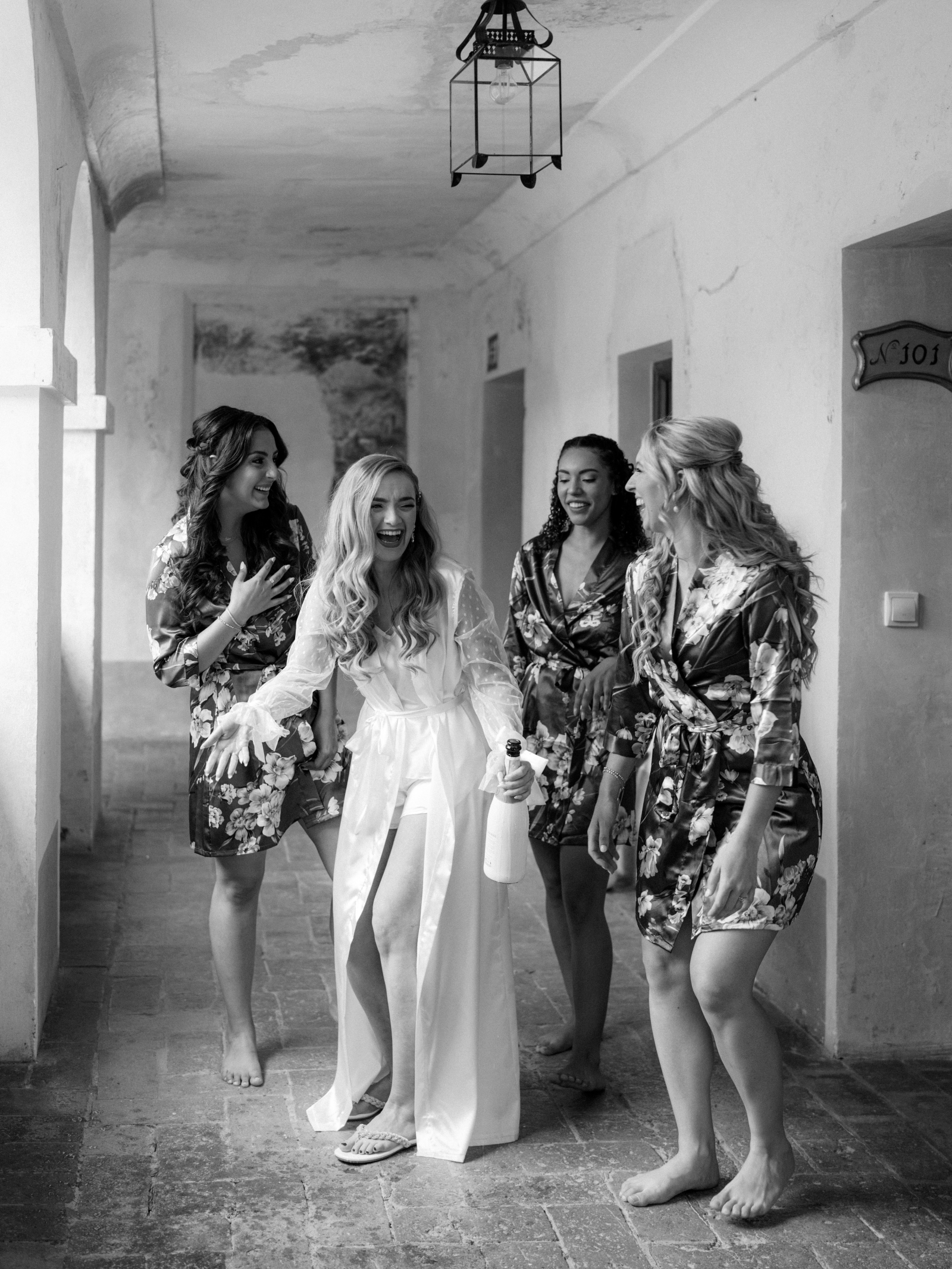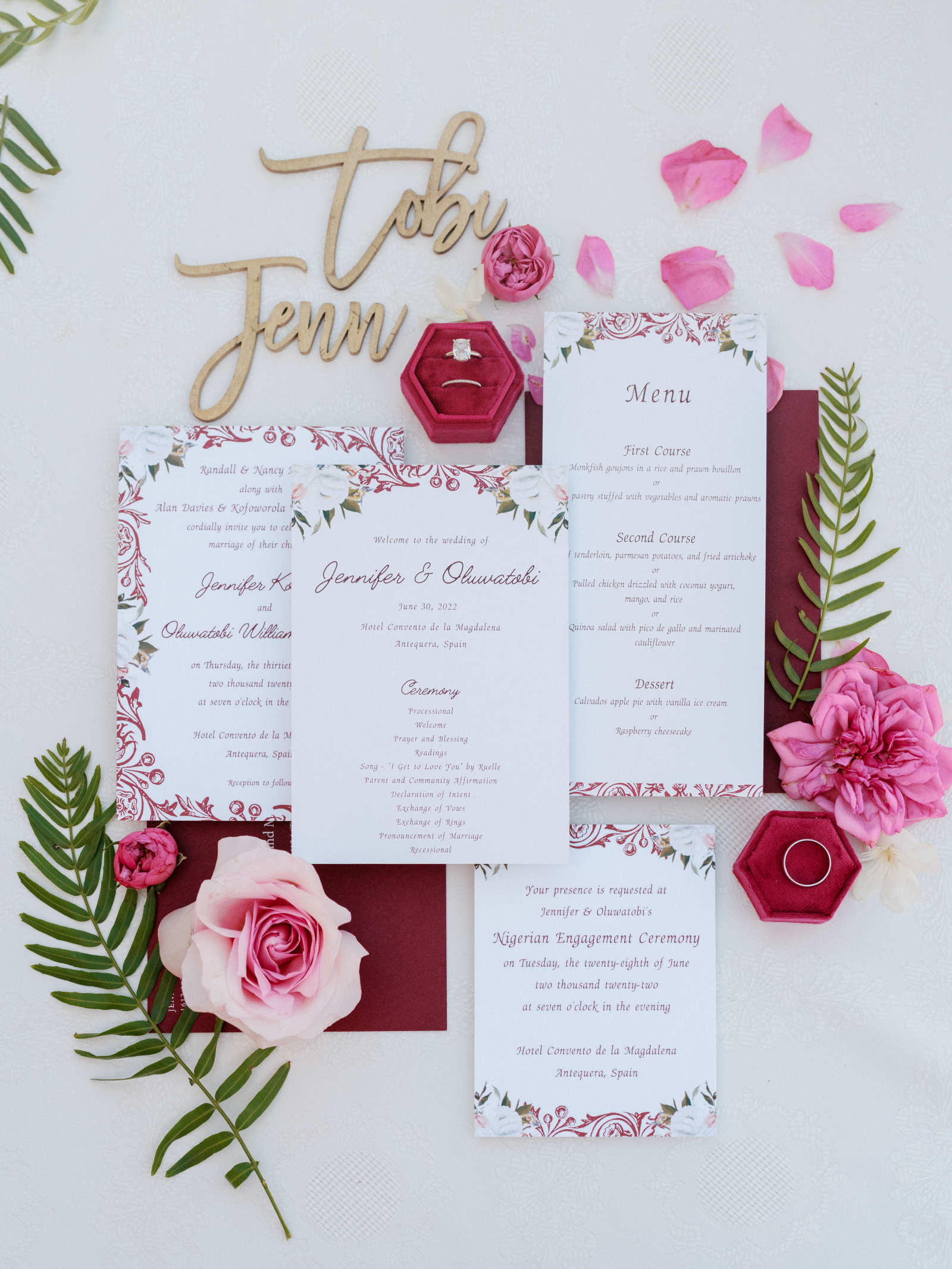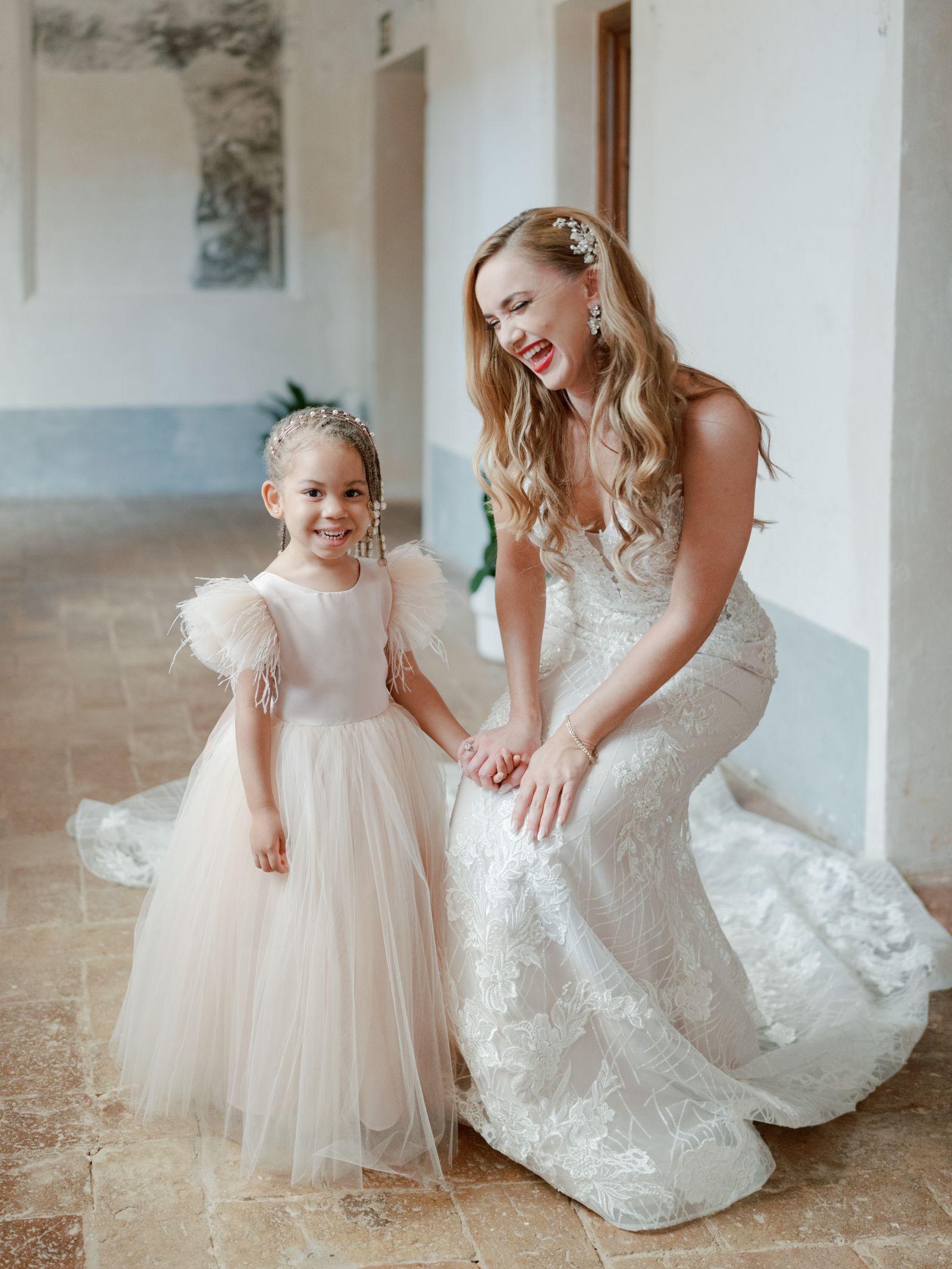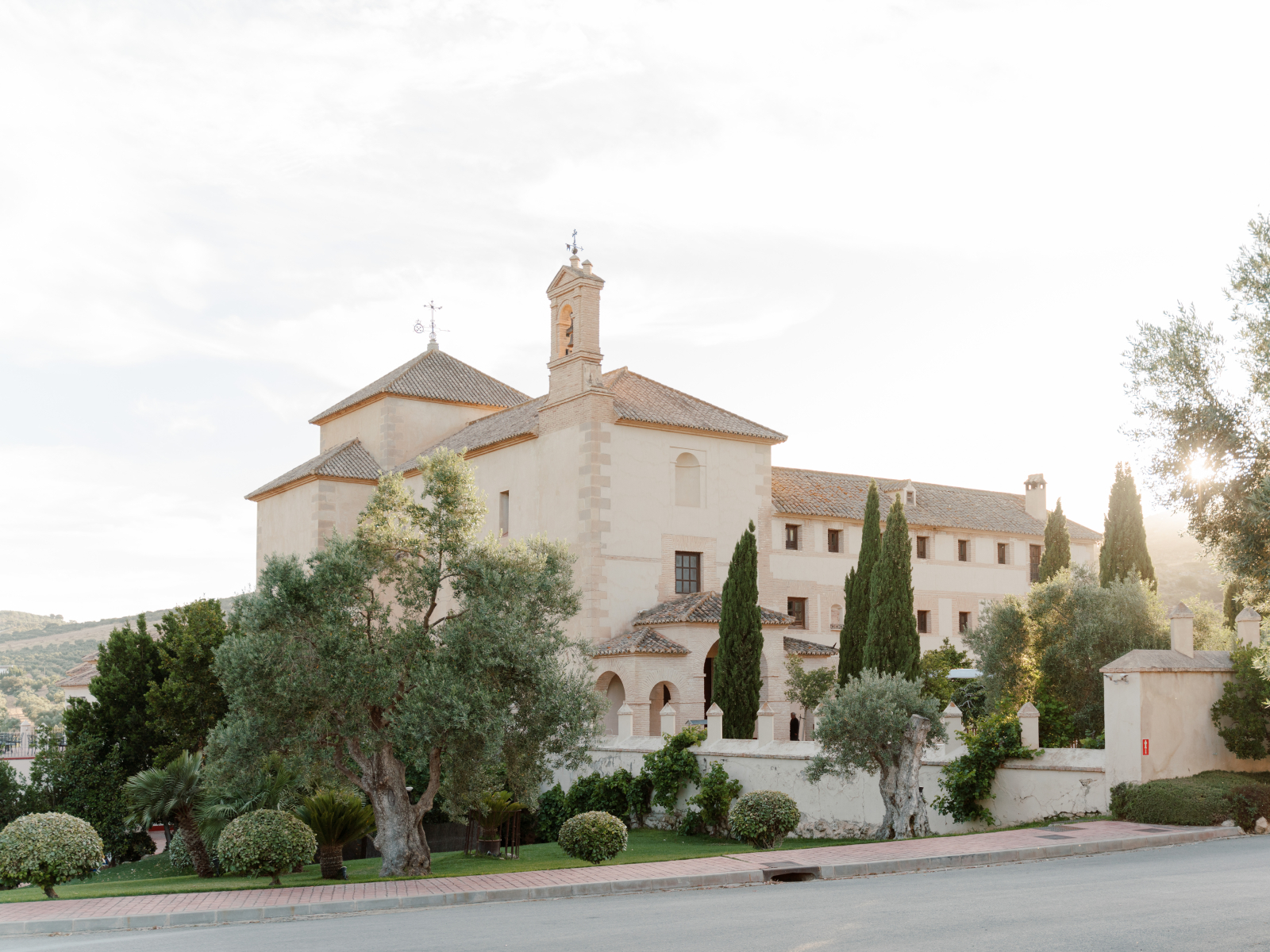 Hana shares with us, "It was a perfectly cloudless day in Antequera for Tobi and Jenn's wedding ceremony – a photographer's dream location! The venue was beautiful inside and out. The Spanish countryside featured rolling hills, while the landscaping and architecture of the venue offered gorgeous trees, neutral walls, period architectural detail, and intricate ironwork. The walls of the wedding chapel echoed centuries of rich history and deep faith, a fitting setting for Jenn and Tobi. The cobblestone courtyard of the CONVENTO DE MAGDALENA was dressed in bistro lights and the dance floor was coming together as we arrived to photograph details.
There was a unique kind of joy and connection in the air as the guests arrived before the ceremony. After spending the day beforehand celebrating together and getting to know one another, the crowd was more excited, bubbly, and interactive than most weddings. The wedding ceremony was the guests' third event together in a four day long celebration of the bride and groom. You only do a destination wedding once in a lifetime, so going all out is the only option! Jenn and Tobi made our jobs as photographers so easy. Not only are they a beautiful couple, but they chose a photogenic venue and valued photography so much, we could have gone on forever! During their cocktail hour, we explored the property at the Magdalena, making full use of the golden light and dreamy aesthetics.
In typical European fashion, we had an amazing, multi-course meal at their reception. As the evening went on, we heard heartfelt toasts from friends and family, including a picture slideshow from the best man illustrating some of the history that had brought us all to Spain for this celebration. Once the dancing kicked off, it just didn't stop! We left the party after midnight, and the guests enjoyed themselves for hours more."