Beautiful bride Bridget always wanted to get married in a greenhouse botanical garden but there weren't any options for a literal greenhouse big enough for the size of her wedding to Stephen. "When we found THE MARKET AT GRELEN it had the garden inspiration with the clear open tent roof that we could see the stars through. I was inspired by all the trees and choose olive green as the main colour with hints of gold to keep it classic." Washington D.C. Wedding photographer BRIGITTE RENEE PHOTOGRAPHY was there to capture their beautiful celebration.
WHY DID YOU CHOOSE THIS LOCATION? The reception tent reminded me of a reimagined greenhouse with a gorgeous clear ceiling and string lights. We had the option for both an indoor and outdoor setting which worked perfect for out early November date. It was also private and secluded
HOW DID YOU MEET? We met 13 years ago in high school through mutual friends who were also in our wedding party!
TELL US ABOUT YOUR PROPOSAL: Stephen proposed by gifting me a Christmas ornament while decorating our tree the day after Thanksgiving in 2020. When I opened it I saw that it was a depiction of a man on one knee proposing. When I turned around I saw Stephen down on his knee!
TELL US ABOUT FINDING YOUR WEDDING DRESS/ATTIRE: I was not wanted to spend a lot on my wedding dress. I had a vision in mind but it really was only going to be worn for one day and wanted to spend our budget in other areas. After searching several places I went to Rosalin's Bridal in Falls Church, VA. I purchased a dress on sample sale that was 8 sizes too big and I really had to use my imagination. But it was exactly what I wanted on paper: a mermaid, strapless, lace dress and a lace see through back. I took it to Tang's Bridal in Manassas (Recommended by every bridal group in the Northern VA area). She was able to turn it into the dress of my dreams.
DID YOU HAVE ANY DIY ELEMENTS? We kept the décor very simple. The venue was so gorgeous I really did not feel a need for a ton of florals. I purchased the vases and candles for the centerpieces and put together the pictures for our gift table.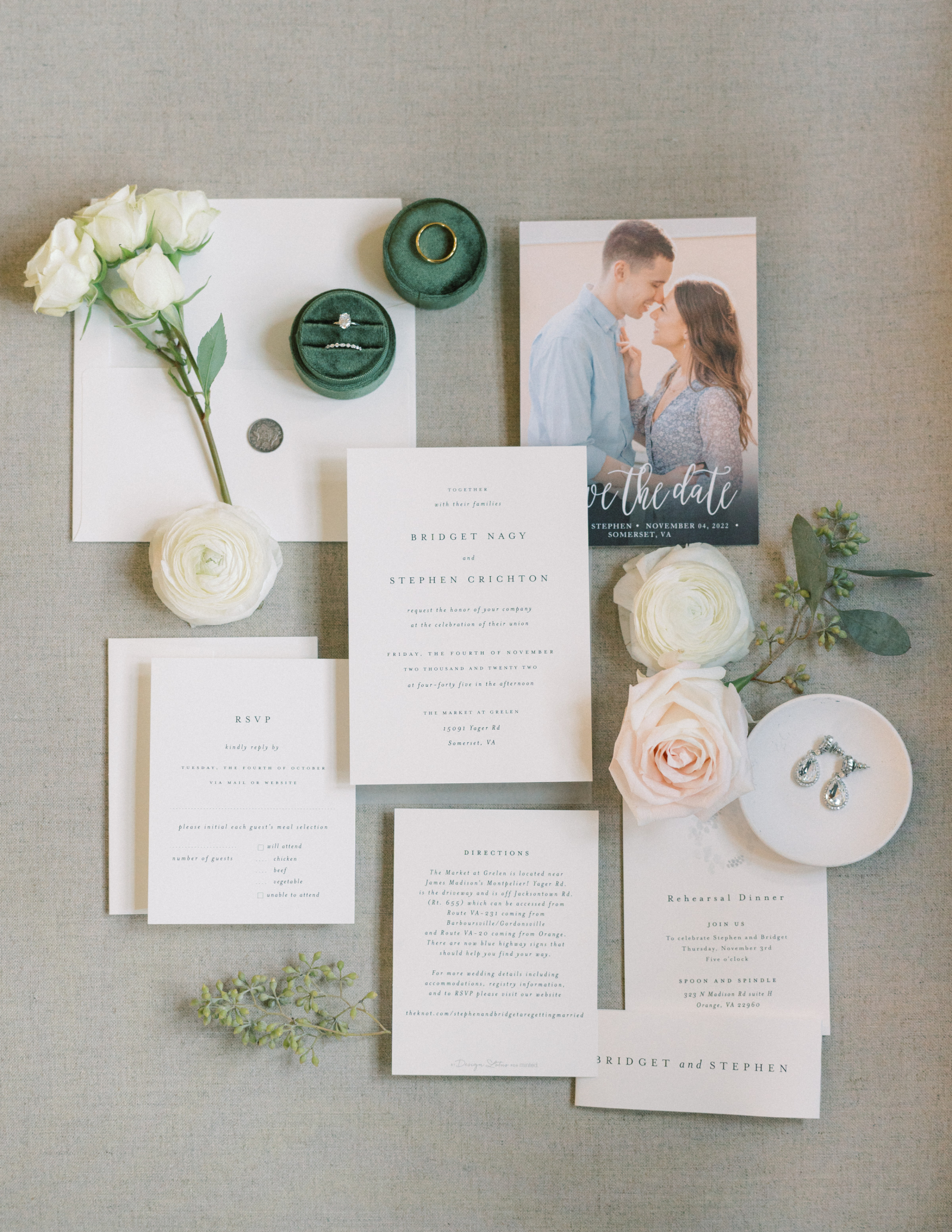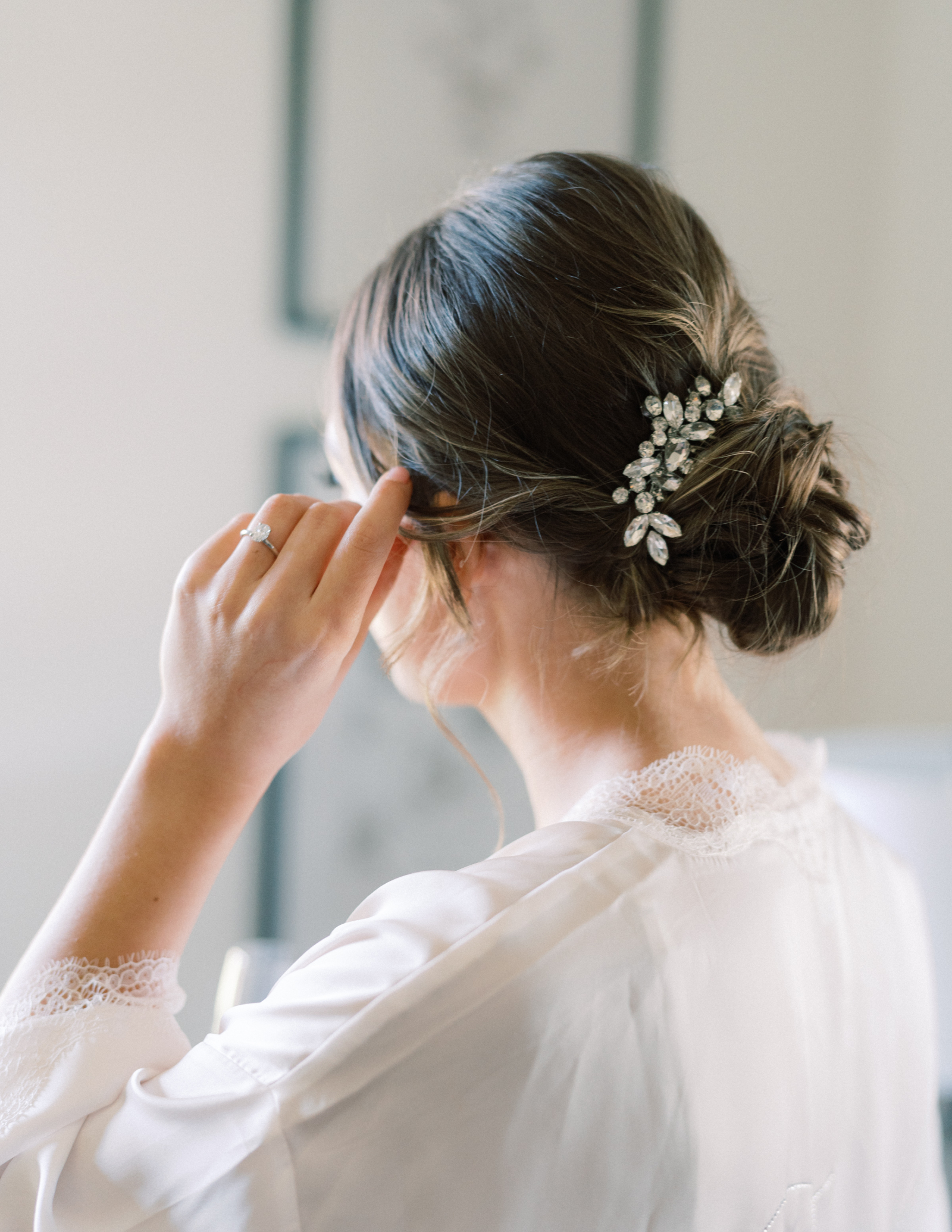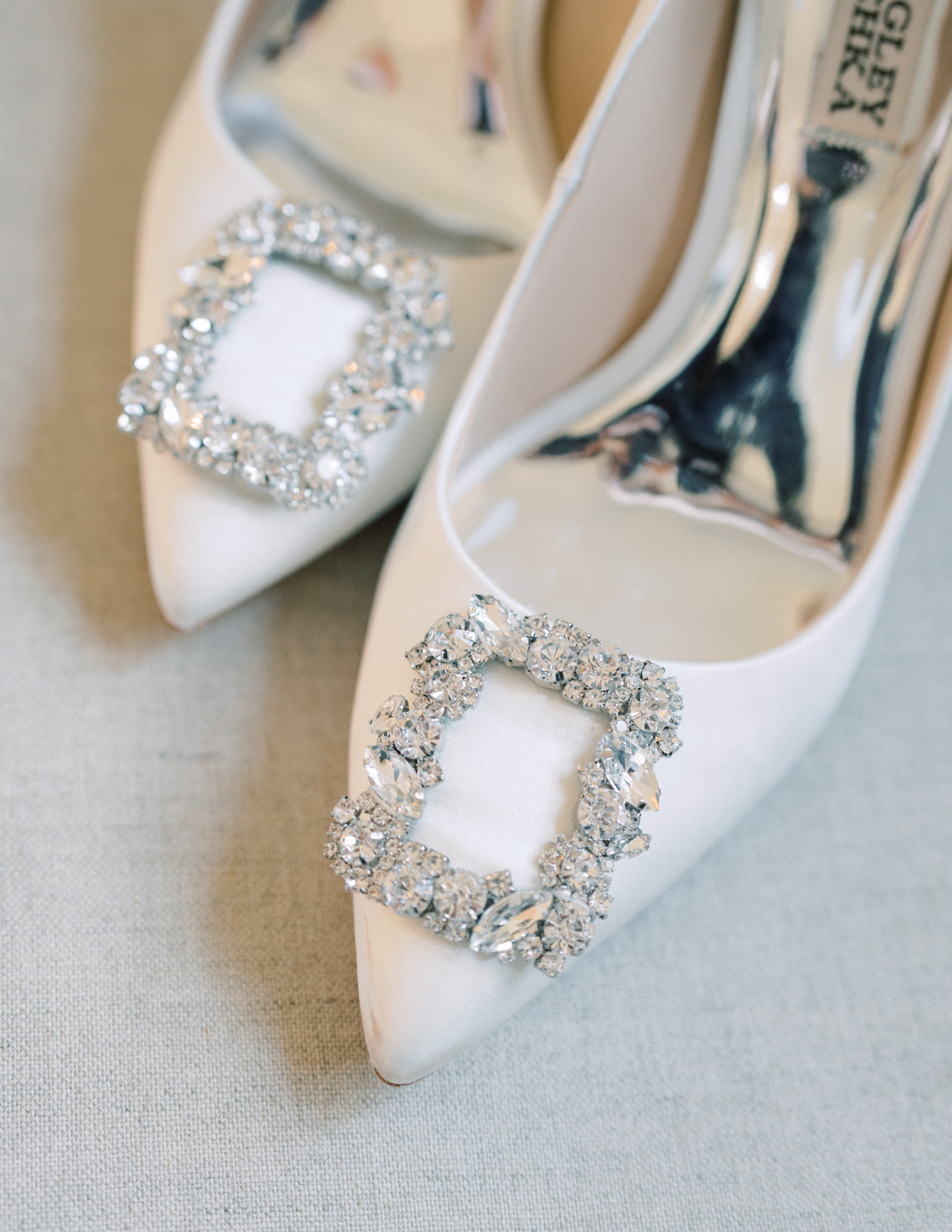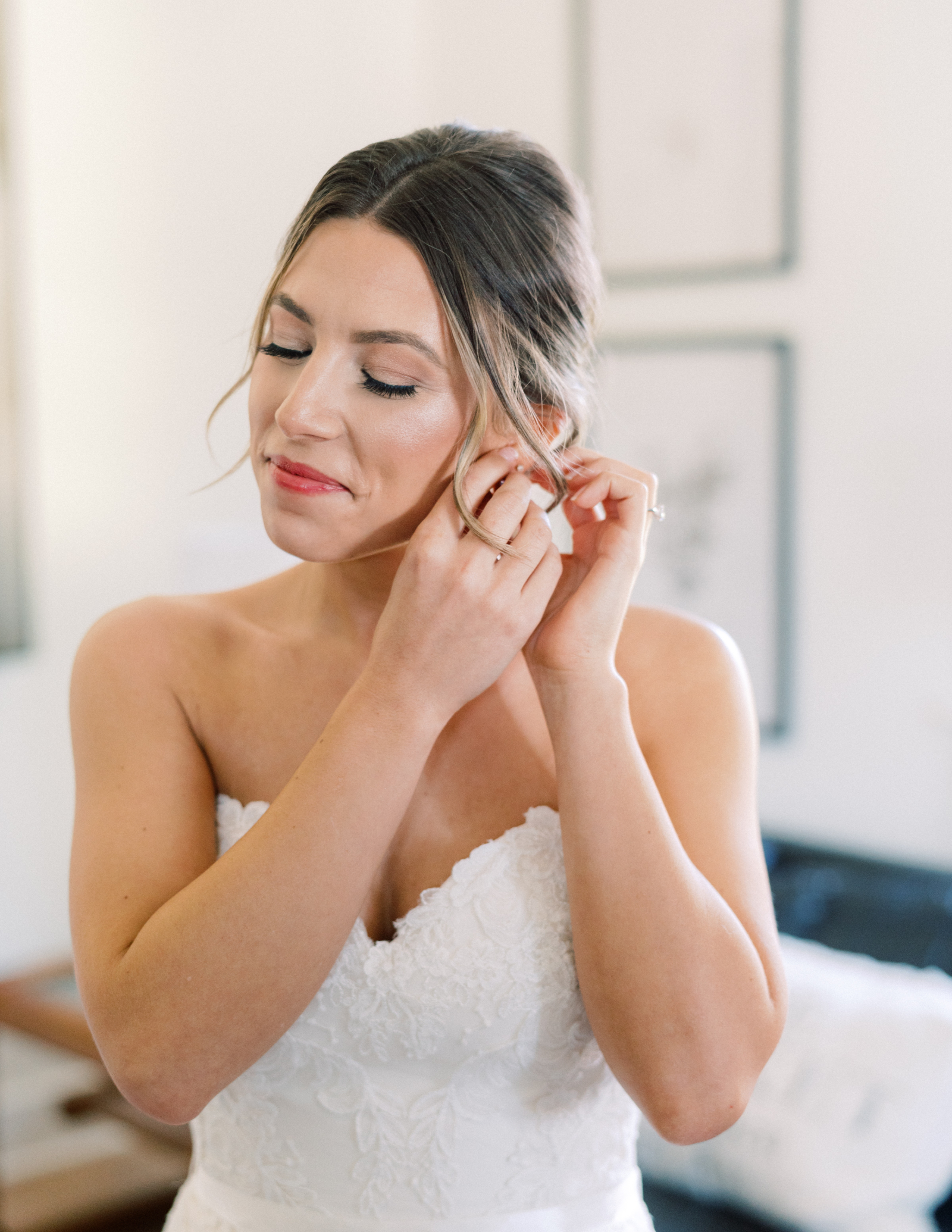 DESCRIBE YOUR WEDDING FLOWERS: Our flowers were kept simple with white and greens and small pops of light pink. The main flowers were eucalyptus and black anemones.
FAVOURITE DETAIL OF THE DAY: When I chose my shoes I knew I loved them but was sure no one was going to see them under my dress. Some of my favourite detail shots are the ones showing my shoes. They added the perfect amount of sparkle to my wedding day look.
We both also love our cats and that is a fact that everyone who knows us is very aware of. Since they couldn't be there with us that day, I made sure to include them in our signature drink sign. It was so cute!
WHAT ADVICE WOULD YOU GIVE OUT TO A COUPLE PLANNING THEIR WEDDING? I would tell them to stand up for yourself. If you are set on something, make sure to do that thing, even if one of your vendors is trying to sway you. I also think it is important to talk about budget. It is impossible to get everything you pin on Pinterest and see on social media while staying in budget. Most people will not take a party favour, or remember what your seating chart or centerpieces look like. Stick to your guns on the most important aspects of the day and be ok with making small sacrifices to stay in your budget. Even though it is your wedding day it is still just one day.
MOST MEMORABLE MOMENT? The first look. The day was so busy and went by incredibly fast. We had very little time with just the two of us. It was nice to be able to take a moment with the two of us.
WHAT ASPECT OF THE WEDDING WAS THE MOST IMPORTANT TO YOU BOTH? Doing our first look and vows privately. We always knew we wanted our personal vows to be private and cherish that we were able to share those important words with just the two of us.
ANY OTHER DETAILS THAT HELP TELL THE STORY OF YOUR DAY? We made sure to have our officiant add in some personalised details to the ceremony since we had already said our personal vows privately. He mentioned that we had been together for 13 years and the friends who introduced us all those years ago were standing up there next to us. He also mentioned the love we have for our 2 cats and 1 foster cat.
TELL US A LITTLE ABOUT YOUR HONEYMOON: We went to Hawaii!! This was a bucket list location for the both of us. We didn't want to wait until the summer to travel. I was pretty set on leaving for our honeymoon soon after the wedding day. We went to the Big Island and Maui and enjoyed all the snorkelling, beaches, and food.
IS THERE ANYTHING YOU WOULD CHANGE OR DO DIFFERENTLY? I don't think there is anything we would necessarily change but I wish I was a little more prepared in what the planning process would look like. We had 2 years to plan and despite feeling as though I kept on top of everything, I still felt like I had a million things to do in the final weeks leading up to the day.
A big thank you to Washington D.C. Wedding photographer BRIGITTE RENEE PHOTOGRAPHY was for sharing this gorgeous fall wedding with us. Brigitte fell in love with the timeless nature of film and thrives on finding the balance between classic portraiture and whimsical fun, capturing your story in an elegant way, and also allowing you to be in the moment. "I hope you take away from our experience together the kinds of images that remind you of the joy that can be found in the simplest of moments together." You can see more in her portfolio here.