I can't deny that it's always a little bit special when we feature a wedding and the bride says she used Magnolia Rouge to find her inspiration! Such was the case for Leslie for her wedding to Scott - the organic style features and the quality of photography inspired her to create a similar feel and look for her own big day. "What seemed to be captured in the photography were moments, not things, so I did everything I could to focus on creating those moments for ourselves and for all of our friends and family (including a mariachi dance party that I think my parents really enjoyed!)." Photographers NINA & WES bought this to life for them... and of course it's all come full circle now that we're featuring it providing inspiration for future brides!
Wanting her two living grandparents to attend the wedding, location became a key factor and the beauty of Texas Hill Country embodied both the bride's American and Mexican cultures.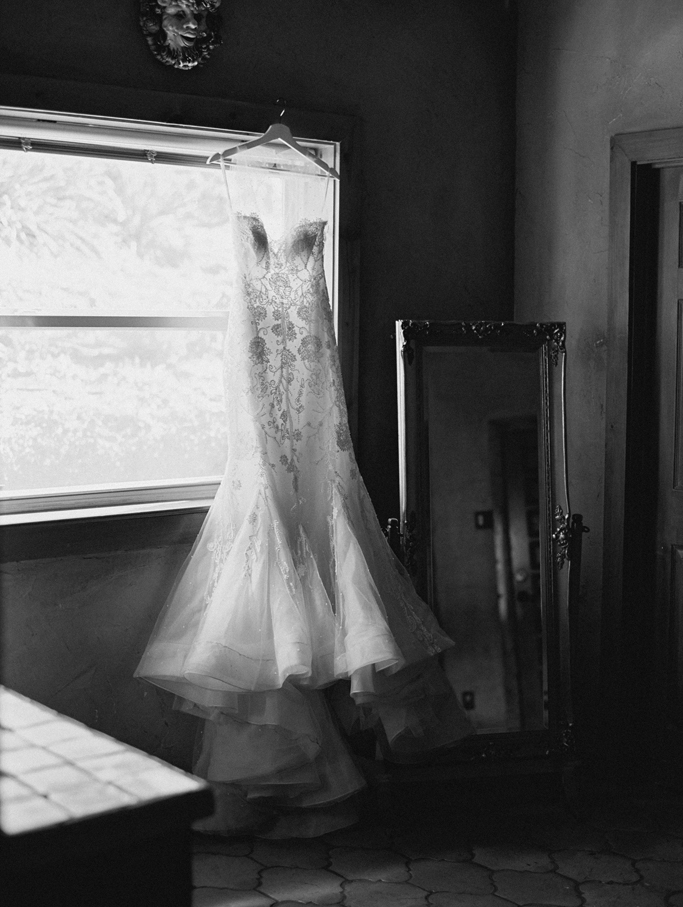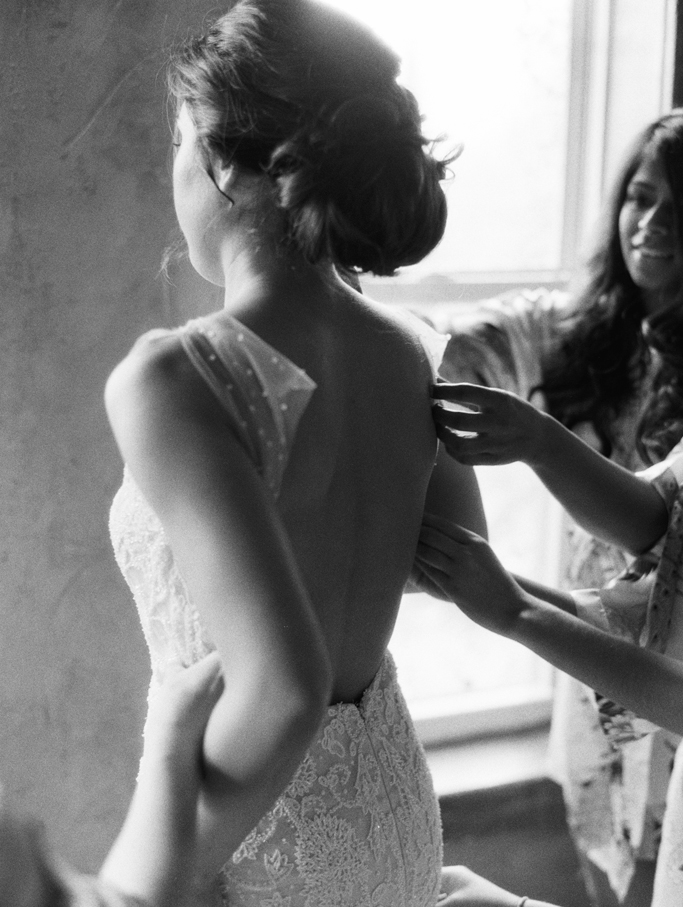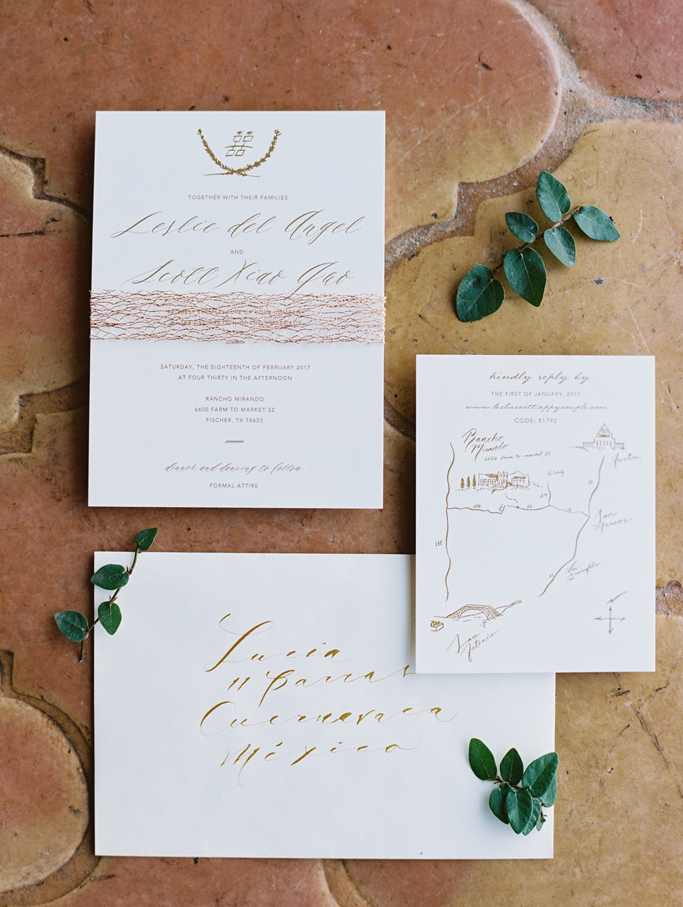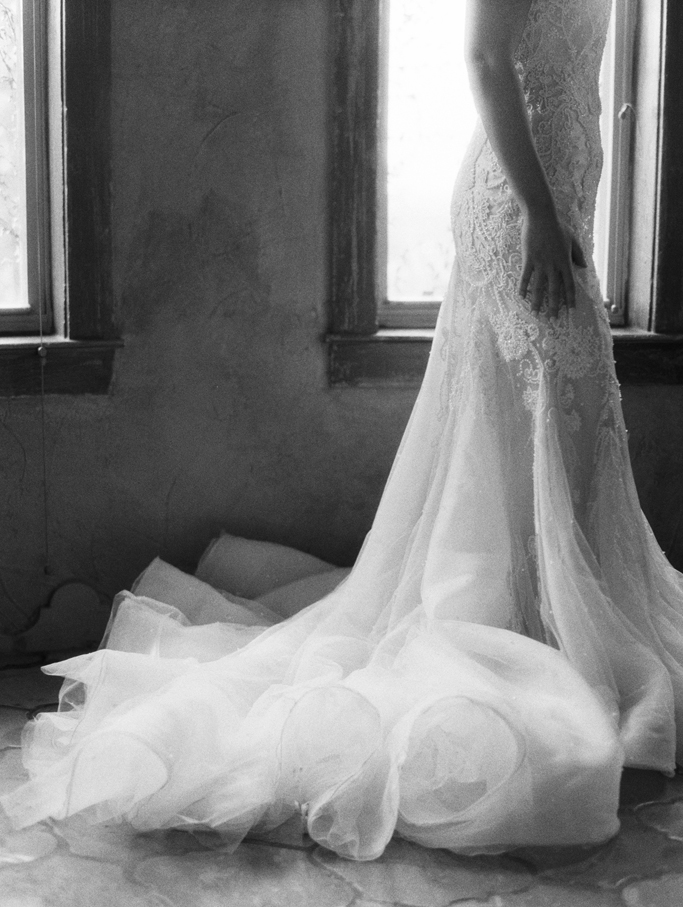 HOW DID YOU MEET? We became friends about 12 years ago while we were undergrads at Boston University. However, it wasn't until a year after graduation and many miles of separation that we started dating. Scott had joined the Army and was stationed in Hawaii, and I was working in Boston but headed to Phoenix. We met again during a friend's reunion weekend in Boston, and in one weekend we decided it would be a good idea to fall in love despite our lives going in polar opposite directions. Everyone thought it was a joke, including us! But we dated for four years long distance, and finally were able to be together when we moved to Ithaca, NY for Scott's graduate studies in 2014.
TELL US ABOUT YOUR PROPOSAL: Scott told me he had arranged a business meeting with a contact of his at Cornell University. His "contact" was late, so he suggested we climb the Cornell clock tower to kill time. It was the dead of winter, and a tough trek to the top with our heavy coats. We were up there for a while enjoying the snowy views of Ithaca, until the bells started going off (in tune to the Harry Potter theme song) and Scott got on one knee. I blacked out after that from the shock and joy J
TELL US ABOUT FINDING YOUR WEDDING DRESS: It took me a year to find my dress, mainly because I made the mistake of buying a wedding magazine and cutting out the photo of a dress I fell in love with. Despite finding other beautiful dresses, I always had the image of the one I loved in my head. By pure chance I stumbled across a sample dress sale at Pronovias, and along with two of my best friends, I waited in line to try on some dresses. The first dress we saw as we walked in was the dress I had cut out from the magazine a year earlier.
DID YOU HAVE ANY DIY ELEMENTS? Plenty! The ones worth mentioning: my friends and I spent hours carving through wine corks to make place cards, I did the calligraphy for our invitations and table numbers, and drew the venue map for our invitations. All were experiments in patience and practice.
DESCRIBE YOUR WEDDING FLOWERS: White roses with peonies and olive branches - an organic and simple look with lots of greens.
FAVOURITE DETAIL OF THE DAY: The earrings I wore. A couple of days before the wedding, my grandmother handed me her favourite opals gifted to her by my grandfather, who unfortunately passed away a couple of months before our wedding. I felt him close to my heart the whole day, and the earrings could not have matched my dress any more perfectly! It was one of those unplanned but perfect details of the day. Our phenomenal photographers Nina & Wes captured the most beautiful photo of them.
WHAT ADVICE WOULD YOU GIVE OUT TO A COUPLE PLANNING THEIR WEDDING? To accept the stress and anxiety that will come with wedding planning. I felt frustrated reading advice about "just enjoying" the planning and not letting the details stress you out, that everything should be happy and great. But the truth is that weddings bring a lot of stress and emotions that you can't whisk away, and it's normal! It's a huge life transition, often glossed over by the pressure to just be elated and happy. But every bride (and groom) goes through many emotions as you gear up for celebrating the joining of two families. As long as you accept that early, the process will be much easier to handle with honesty and compassion for each other.
MOST MEMORABLE MOMENT? Our first dance. It was the first time I felt like we could look in each other's eyes and slowly take-in the importance of the day we had been dreaming about for so many years. We may or may not have cried like babies.
ANY OTHER DETAILS THAT HELP TELL THE STORY OF YOUR DAY? I also loved my husband's dance with my mother-in-law. She chose a beautiful song in Mandarin that allowed us to incorporate their Chinese culture, and moved everyone to tears. That song, along with the Mariachis, gave our wedding the cross-cultural feel that embodies our relationship and our family (the list of cultural backgrounds in our family now includes Chinese, Mexican, American, French, Sioux and Brazilian!).
TELL US A LITTLE ABOUT YOUR HONEYMOON: We took a two-week trip to Croatia and drove down the Dalmatian Coast, starting in Rovinj and ending in Dubrovnik. The crystal-clear waters were more beautiful than the photos you see online. It was the perfect mix of beach, history, and amazing food!
IS THERE ANYTHING YOU WOULD CHANGE OR DO DIFFERENTLY? I maybe would have hired a wedding planner. We didn't live where we got married, so certain things were very tough to coordinate remotely.