Set in modern day New York City, this is a little story inspired by two travellers from Italy and Belarus - a model and a painter captured by TRYNH PHOTOGRAPHY. Inspired by art, love, and elegance, they connect through their creative force. From this connection they instantly fall for each other, a true romance.
Trynh continues the story, "The couple met while at a modern art exhibition in Manhattan. From that moment she knew he was the one for her. Like a true romance out of a novel, they have enjoyed every minute with each since.
Every relationship is unique. So every wedding should be too. The wedding reflects the two as a couple, a simple celebration with closest friends and family that they've been dreaming of since they were little. Nothing over the top, not many traditional details.
Photos were taken around New York City where their love and life grew together. My vision is to tell a story of modern New York couple that appreciates luxury and simplicity. The gorgeous wedding gown SPINA BRIDE of NYC, shoes by bridal shoe designers BELLA BELLE SHOES, calligraphy inspiration from VICTORIA KRAV, lastly beautiful floral arrangements by Hannah at MODERN BOUQUET."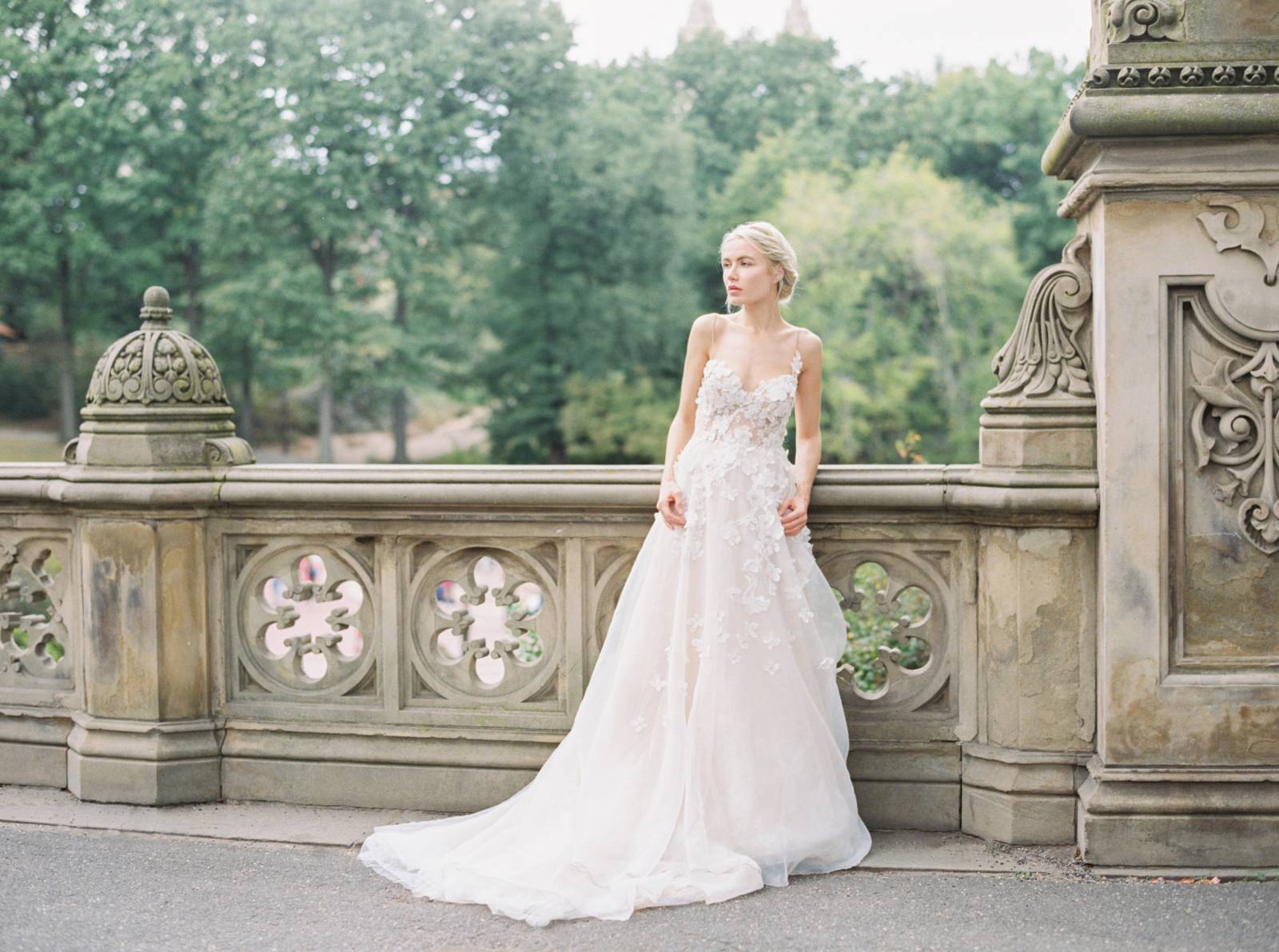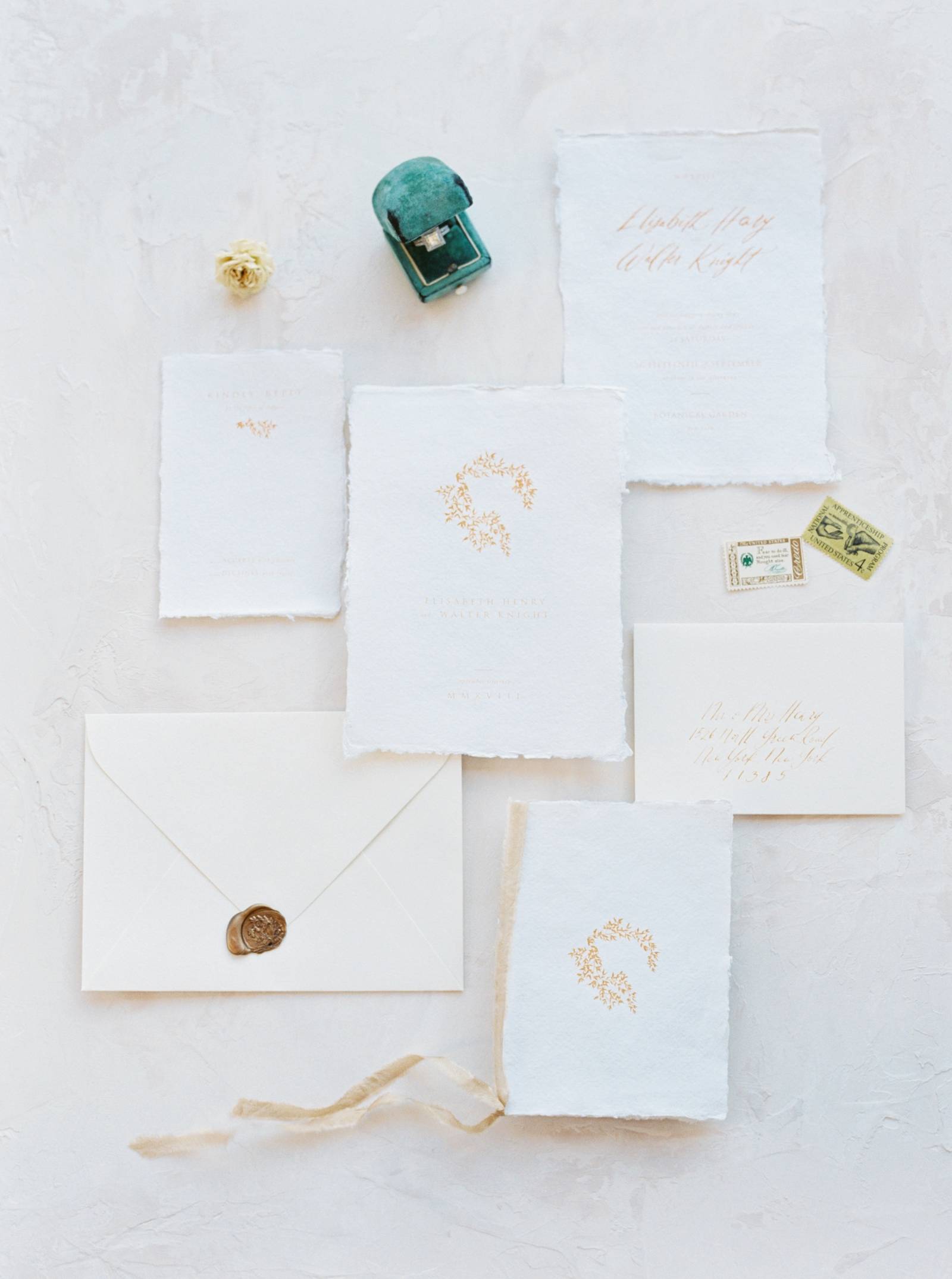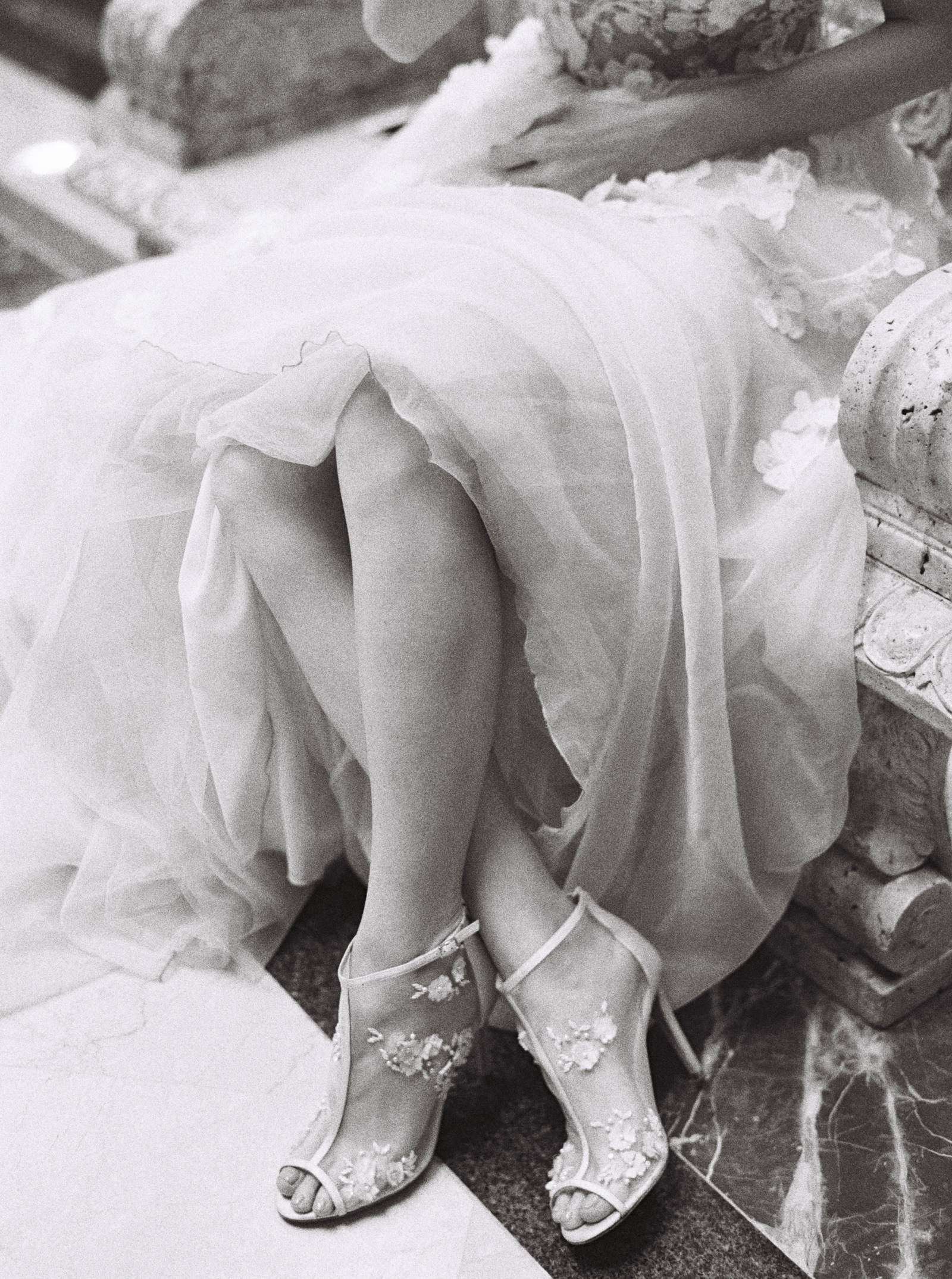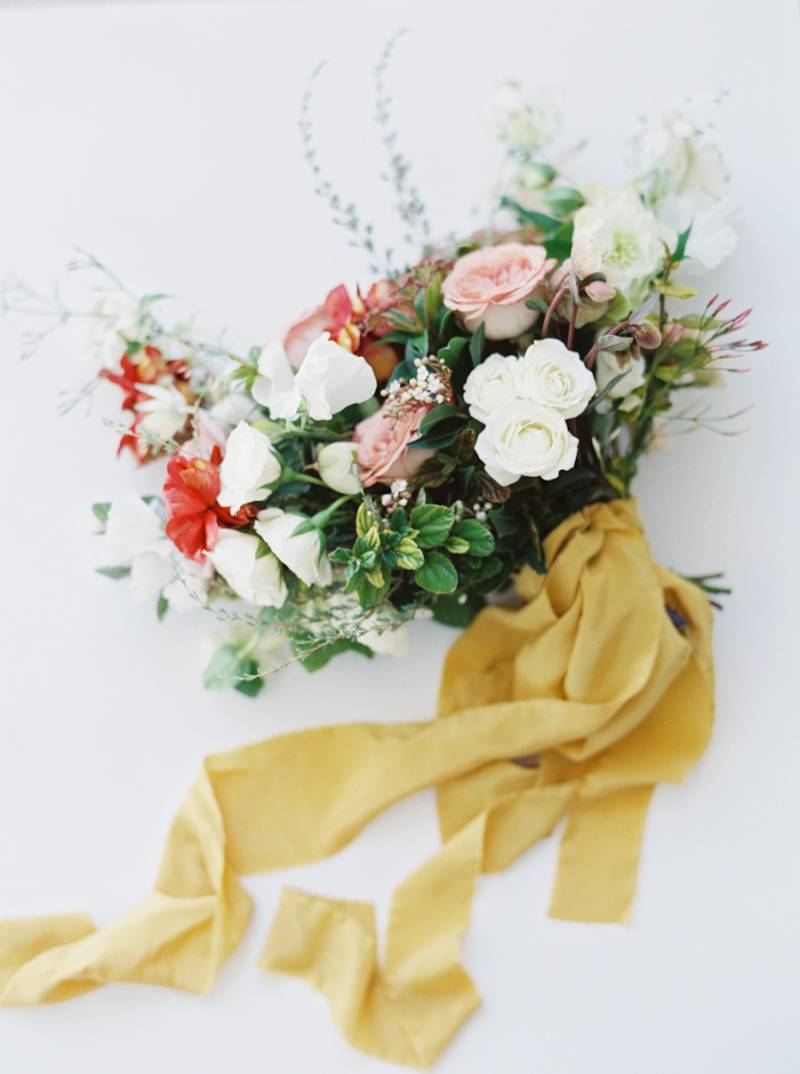 Bridal shoe designers BELLA BELLE SHOES are a valued member of the Magnolia Rouge Vendor Guide. Crafted for romance and beauty seekers, BELLA BELLE delivers fresh and feminine interpretation of bridal shoes for all personalities. The collection exudes its signature aesthetics - a refined artisan vibe with a play on beadings, embroideries and textures. Created by two best friends, expect to find intricately beaded elegant flats, lustrous sandals, and modern romantic heels.