Sutro Baths in San Francisco makes for a stunning location for an engagement session. Captured by San Francisco wedding photography SAMANTHA LOOK the fog rolled in and provided a moody backdrop providing them with a classic San Francisco scene. Samantha tells us, "You never know what kind of weather you'll get here on the coast but it's always beautiful regardless. Justine and Mauricio were such a joy to work with and were all in for this chilly morning session."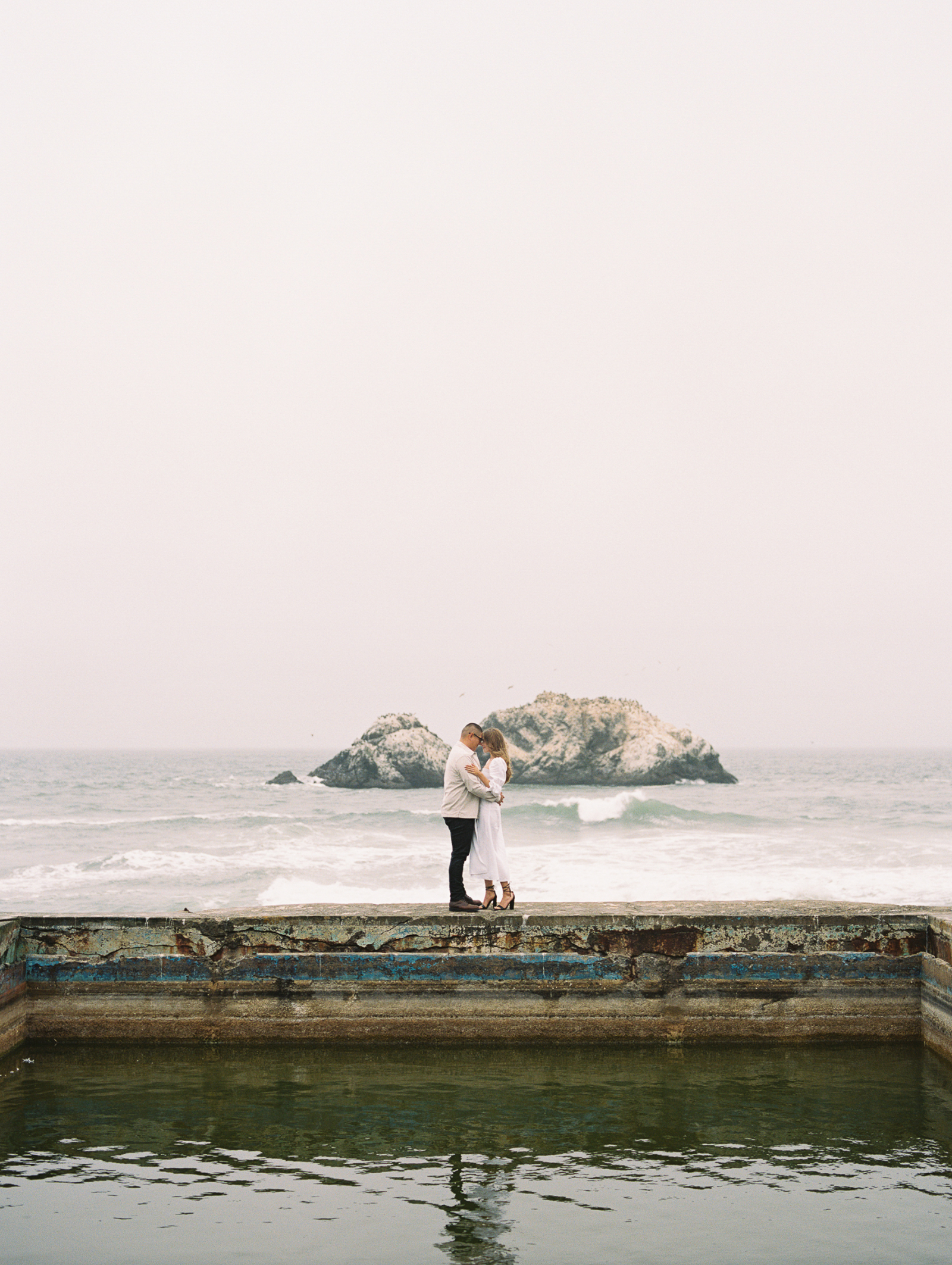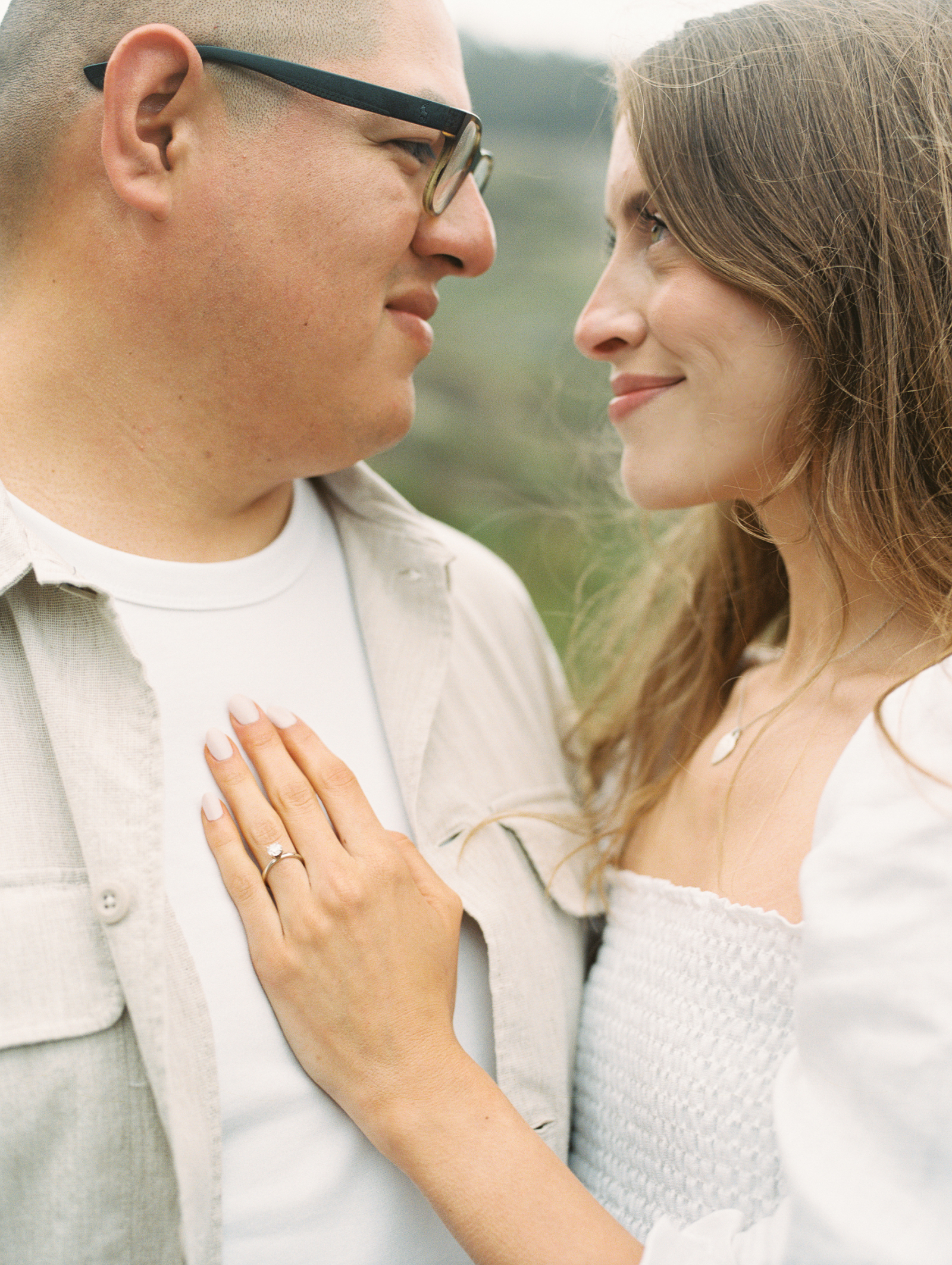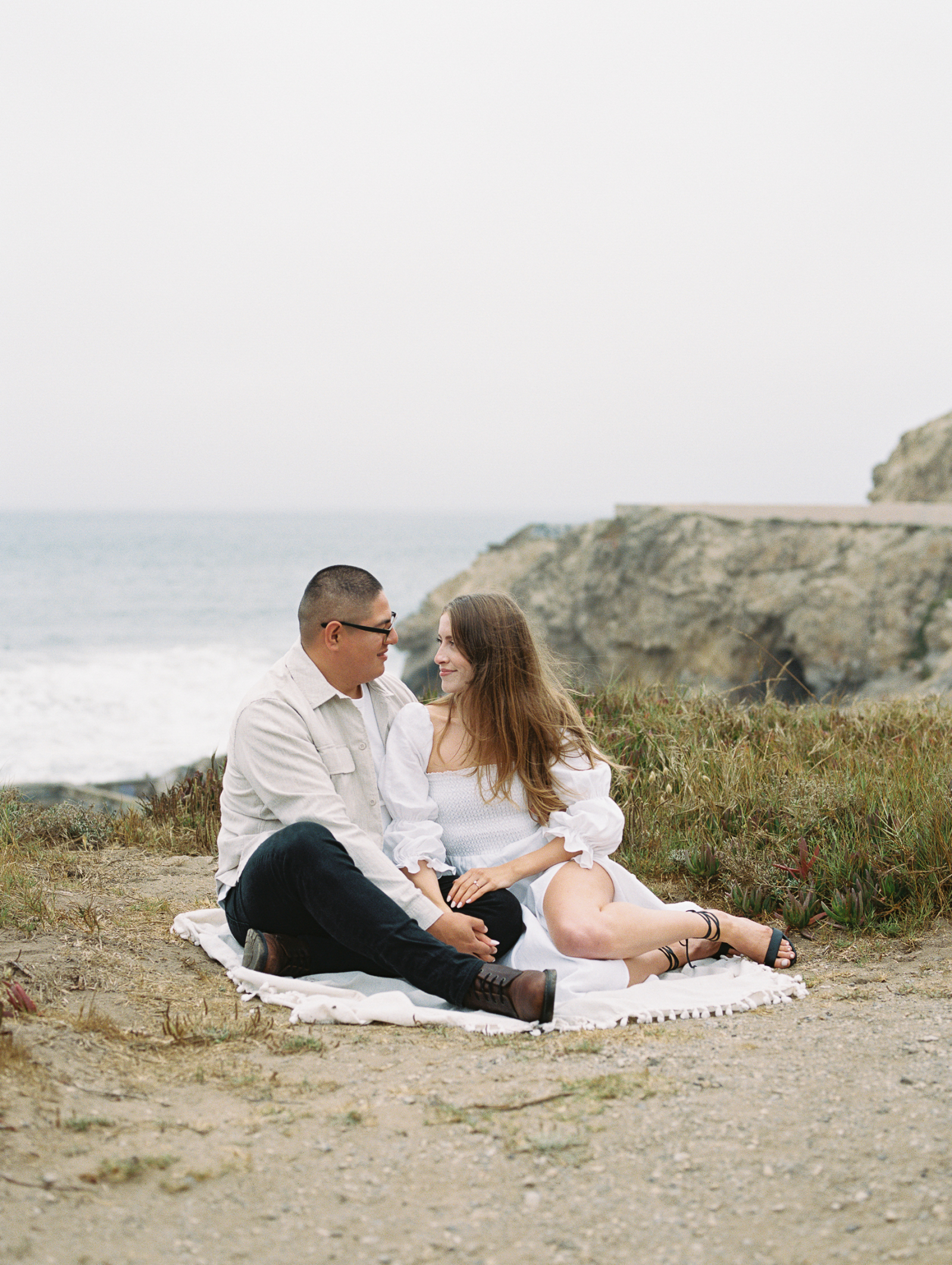 Hello, I'm Samantha - a San Francisco based film photographer. I grew up in San Jose and first moved to San Francisco to attend college at the University of San Francisco. After waffling around between different creative majors, I landed on art history and started working for fine art galleries in San Francisco. My love and knowledge of art and architecture informs my work and style and I focus heavily on composition, colour and connection.
My husband Josh and I have been married for 6 incredible years. Our wedding was at City Hall in San Francisco which kindled my love of elopements and intimate affairs. It was a quiet, magical day and I love being a part of those kinds of events.
After our wedding I left San Francisco and we have since travelled the world together. We spent three years living in Japan and while we were there I started my photography business. I have been lucky to shoot in so many exotic and beautiful locations and am constantly inspired by other countries and cultures. While I now call San Francisco home, I would be honoured to shoot your wedding wherever it is.