During a time when the world faces so many challenges, as California burns, a pandemic threatens the lives and livelihoods of so many, and social unrest charges through the nations, Kacey & Sagar went against the odds to celebrate their union as man and wife bringing their guests a day of joy, love and laughter. After having to replan their wedding three times during this unprecedented year, the couple decided to narrow down the number of guests and have their closest friends and family in their family home and these beautiful images by San Francisco wedding photographer BLUE NOTE WEDDINGS show that it was no less a celebration for doing so.
Love was not canceled with these two. Instead they created a venue where they brought two worlds together in style melding traditional Indian and an American ceremonies. It was a wedding that stood out in decadence of golds, blush and reds creating a lavish union that captured the hearts of all who witnessed it.
For Kacey & Sagar their wedding day was so much more than a celebration of love. By having two wedding ceremonies, they were able to experience the joy in joining their lives together forever with unique traditions from both of their backgrounds. The union began in traditional fashion with an Indian ceremony dressed in florals, gifts and blessings from loved ones. The couple enjoyed a first look in the garden next to a small waterfall. Everything felt like they were transformed to another place. Being that the wedding was more intimate than they had originally planned, the couple was able to relax and enjoy the romance of marriage holding onto their connection throughout the day.
HOW DID YOU MEET? We met at a mutual friend's birthday party. We both didn't initially realise the potential connection right away but that changed a year later when we attended another friend's wedding. The spark seemed to pick up after that weekend and things progressed naturally from there!
TELL US ABOUT YOUR PROPOSAL: It was a complete surprise! I was born and raised in San Francisco and Sagar knows how much I love this city. My sister works for a company called Salesforce and they had just finalised the build of the salesforce tower that stands over 1000 feet high with sweeping views of the city. With her help, Sagar arranged for us to get access to a tour of the tower before it was widely open to the public. He proposed right there, at the top of the tower, overlooking the entire city. It was perfect!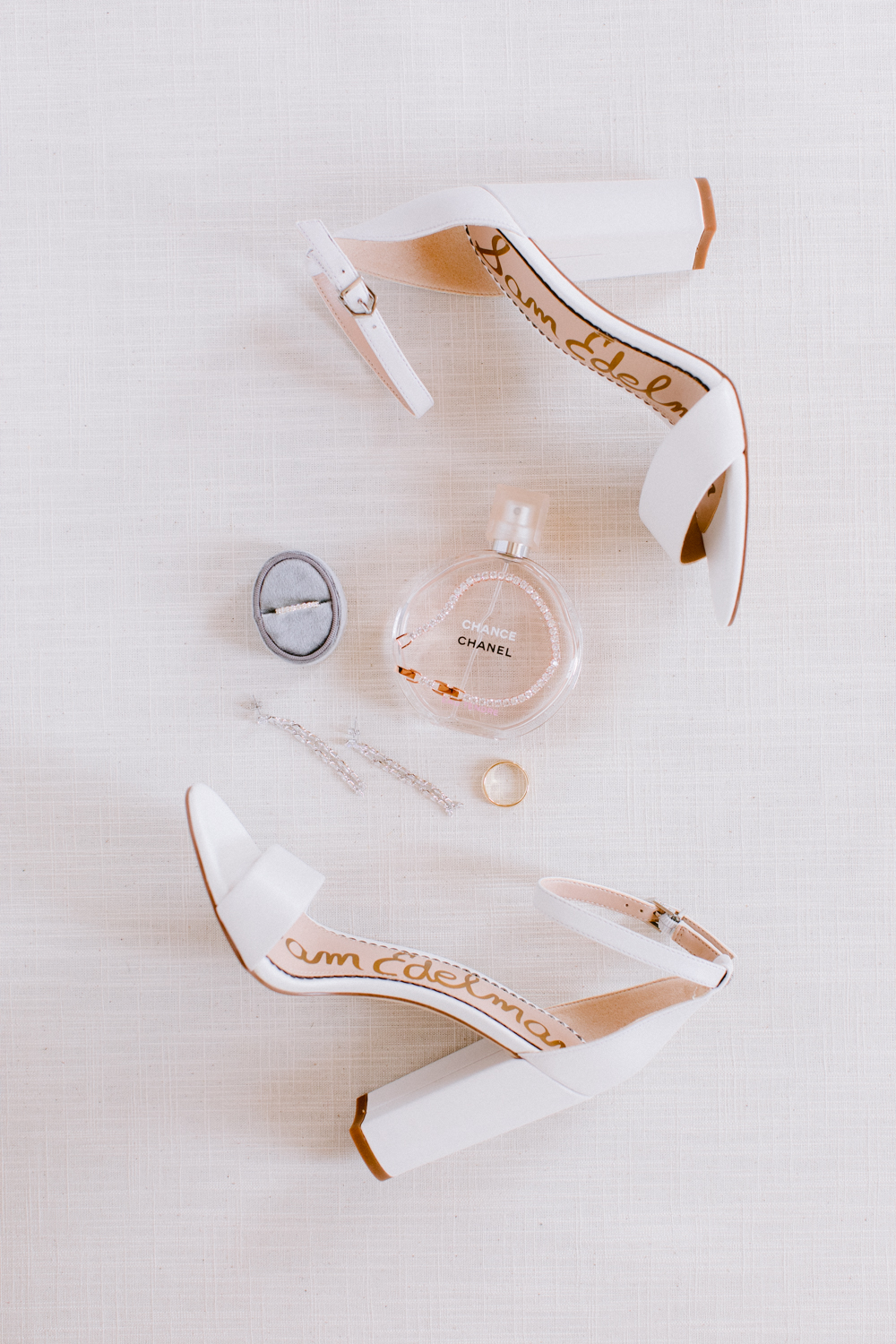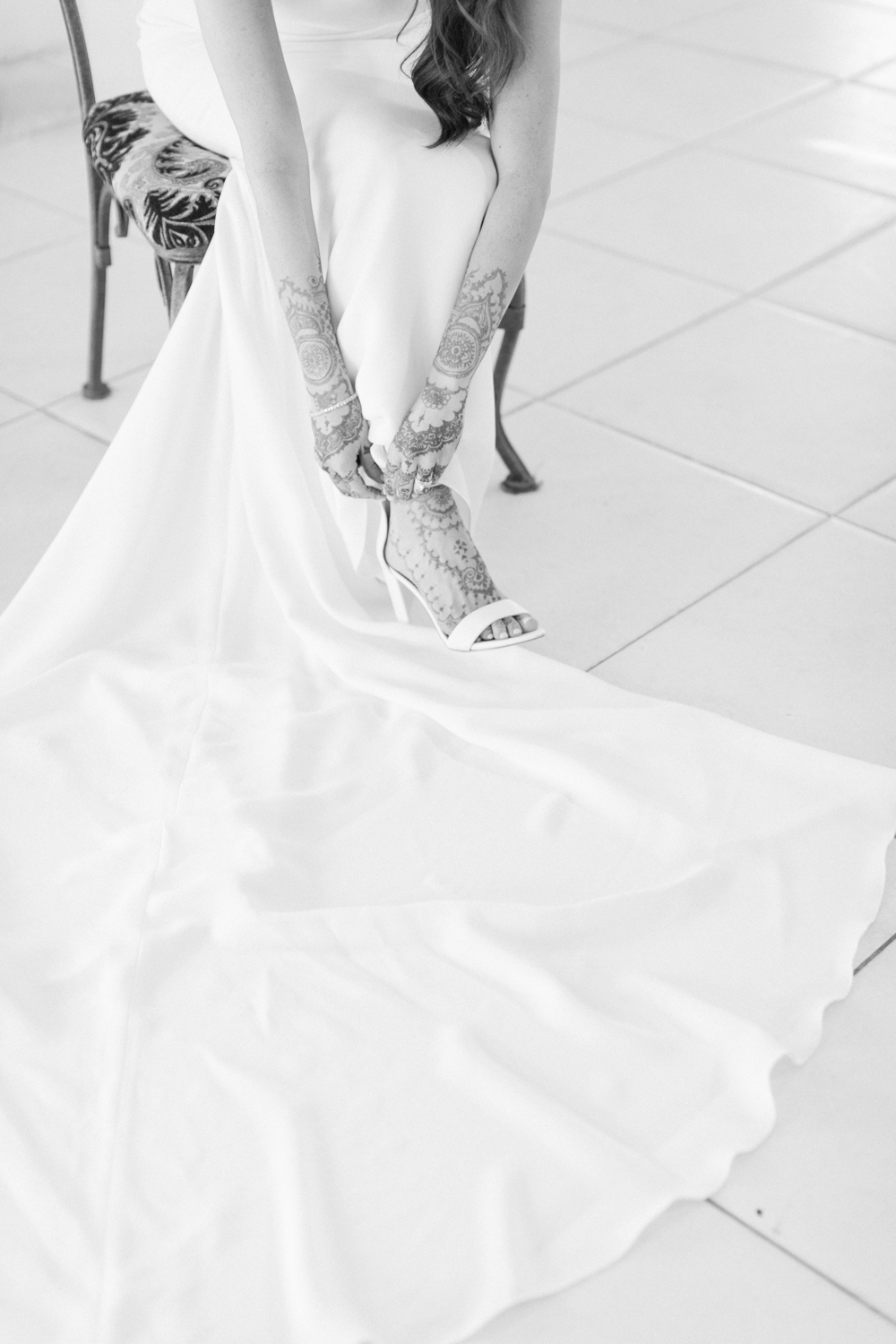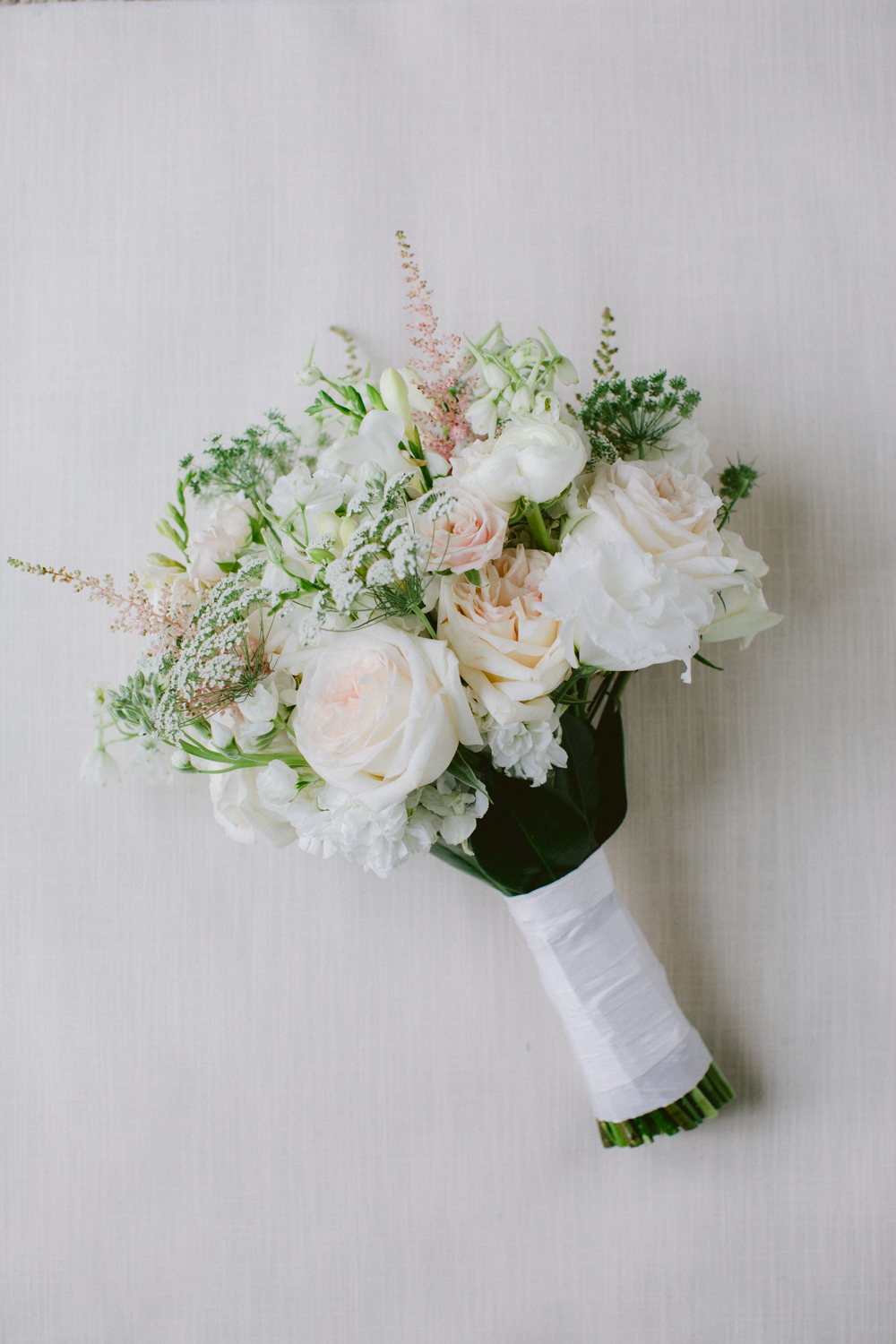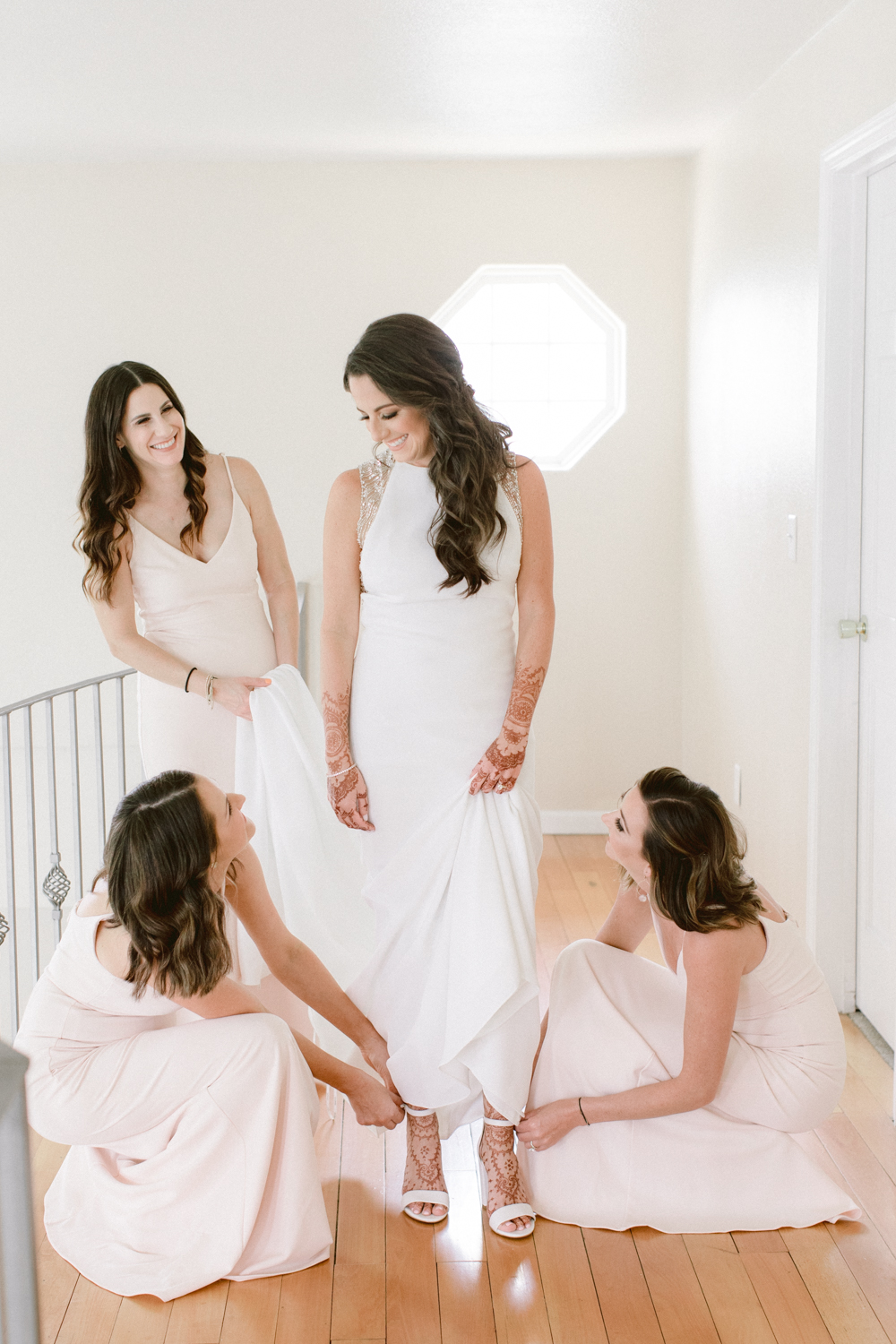 DESCRIBE YOUR WEDDING FLOWERS: When I originally met with the florist all I knew was that I did not want a lot of greenery. I envisioned simple elegant arrangements with a lot of neutral colours to accent our theme. I loved how the flowers she created ending up having a lot of texture and movement. I think The simplicity in the neutral colours truly added to the overall romantic feel of the wedding.
FAVOURITE DETAIL OF THE DAY: Flipping the backyard between our ceremonies. We held our Indian wedding ceremony and our American ceremony in two different locations within the backyard. The decorators were amazing and managed to flip the sites seamlessly. It truly felt like we had two separate events and made the entire day fun.
TELL US ABOUT FINDING YOUR WEDDING DRESS: I knew I wanted a dress that wasn't heavy and allowed me to move freely. We both like to dance and that was a major consideration when I was trying on dresses. I fell in love with the back of the galaxy dress by Pronovias. I was hesitant to try it on, since it didn't have a lot of structure to the body of the dress, but my sister convinced me to try it. Every dress after that just didn't compare. I loved how elegant and fun it made me feel.
DID YOU HAVE ANY DIY ELEMENTS? We didn't have too many DIY elements. We made custom programs for our Indian ceremony highlighting the major steps so guests could follow along. Sagar's cousin had custom masks made for the bridal party with our hashtag on them. And We did end up having to recreate our wedding guest book. We ordered a globe off of Etsy that had our original April date on it. The seller was amazing and sent us step by step instructions with paint colour names so we could rewrite our new date on it. Sagar's sisters and cousin changed it for us and you couldn't even tell!
WHY DID YOU CHOOSE BLUE NOTE WEDDINGS TO DOCUMENT YOUR WEDDING? They came highly recommended by a friend of a friend on a mother's blog. We checked out their instagram photo's and fell in love with each one. It was as if we were there in each photo- pure sophistication and so beautiful. I can't say it enough, Melisa & Laif were a dream to work with.
WHAT ADVICE DO YOU HAVE FOR COUPLES PLANNING A WEDDING DURING THESE UNCERTAIN TIMES? I would say for other Covid bride & grooms going through this is to remember that a wedding is suppose to be about the people getting married. Everything else is extra. A friend reminded me of that when I was internally stressing about having to cut our guest list significantly down, and worrying about not having a dance floor, or if we were going to regret not having a big party. Ultimately, at the end of the day it's about you and the person you are about to marry and celebrating that love alone is truly all that really matters!
MOST MEMORABLE MOMENT? Exchanging our rings! I think for the both of us this was the moment that we realised we were married! The day went by in such a fun whirl of excitement with our back-to-back ceremonies and this was the perfect ending.
WHAT ASPECT OF THE WEDDING WAS THE MOST IMPORTANT TO YOU BOTH? Writing our own vows for our American ceremony was pretty high on our list. It was an important moment to each of us to plan out exactly what we wanted to say to the other person in the moment before we exchanged rings. Being able to express our love to each other in front of our closest friends and family is something we won't ever forget. it felt very real and personal.
ANY OTHER DETAILS THAT HELP TELL THE STORY OF YOUR DAY? When we chose to do a small backyard wedding we struggled greatly with how we were going to be able to accommodate both ceremonies.. we knew that it was going to be a long day for everyone but in the end it made our wedding truly so special. looking back now, we joke that we should've just planned the backyard wedding from the beginning. having the help from our families to pull this off is something that we will never forget.
TELL US A LITTLE ABOUT YOUR HONEYMOON: We ended up taking a week off and going to Napa and Carmel. We both love wine and being outdoors and with a lot of travel restrictions still in place, it made sense to us to stay local. We still have hope that we will be able to visit the Amalfi coast as we originally planned last spring.