Loving a boho chic vibe and neutral tones (a girl after my own heart!), gorgeous bride Karen worked with ELM EVENTS and florist PETALOSO to create this stunning celebration at WILLIAM AIKEN HOUSE in Charleston. Understanding her vision perfectly they delivered beyond the couples expectations and these images by Charleston wedding photographer THE HAPPY BLOOM are the most beautiful documentation of the day. Karen tells us, "It was important to me to incorporate paper cranes at our wedding. It's a Japanese tradition to fold 1,000 paper cranes as a symbol of love, luck and longevity. My mom folded 200 cranes (1,000 was just too labor intensive!), we strung them and made a cool arch. My Japanese grandparents were unable to fly to the states to celebrate our wedding day, but they would have been so touched to see this. It's a beautiful tradition."
HOW DID YOU MEET? We met in dental school in Charleston in 2012. What started as a casual friendship turned into love in no time.
TELL US ABOUT YOUR PROPOSAL: We were in Pawleys Island, South Carolina, where Karen's family has an annual vacation since she was born. Andrew convinced Karen to go to a beach house that she thought was a friend of Andrew's. Karen saw a 7 week old boxer puppy tied up to a post near the sand dunes. When Andrew asked what the puppy's name was, Karen looked at the dog tag which was engraved "will you marry me ?". Both of our families ran down from the beach house to celebrate!
TELL US ABOUT FINDING YOUR WEDDING DRESS: My dress is from Lovely Bride Charleston, the most laid back bridal boutique I experienced. Going in, I knew I didn't feel like myself in a traditional white dress and veil. I gravitated toward bold dresses with a nude underlay and form fitting. The Charlie gown by Lovers Society checked all the boxes. I went with my gut, ordered the Charlie gown, and was so happy I did. This dress was stunning and perfectly fit my personality and style.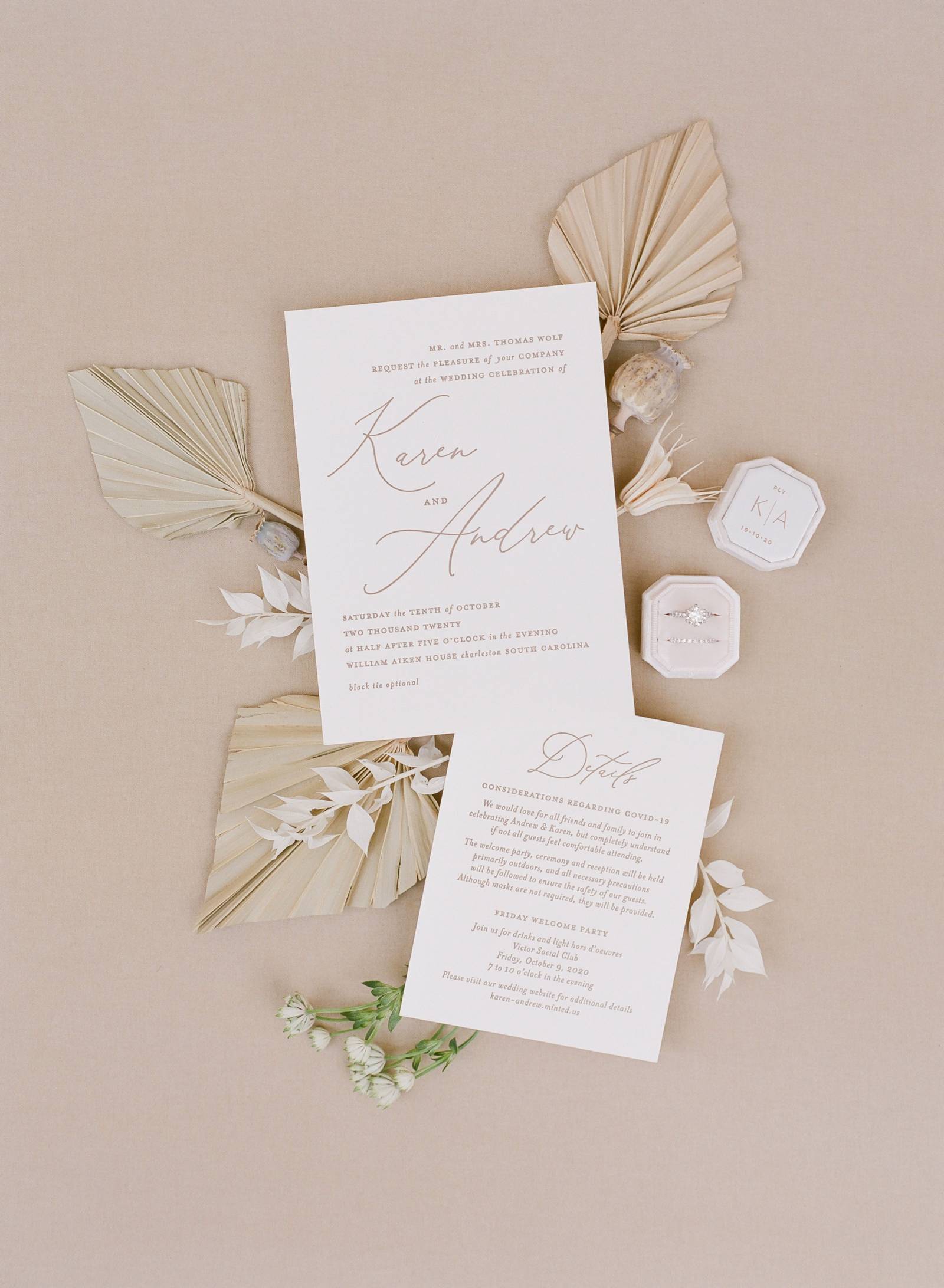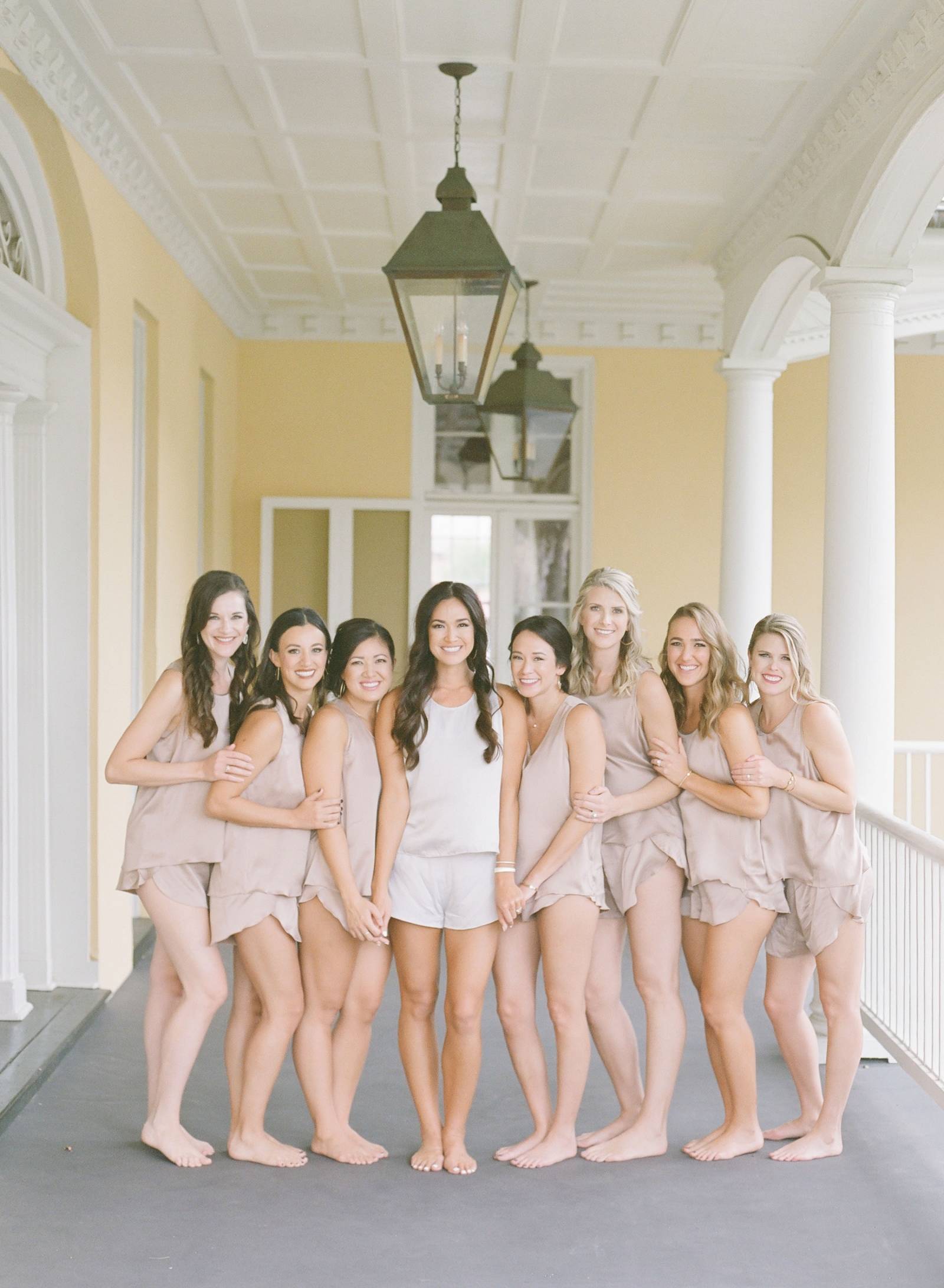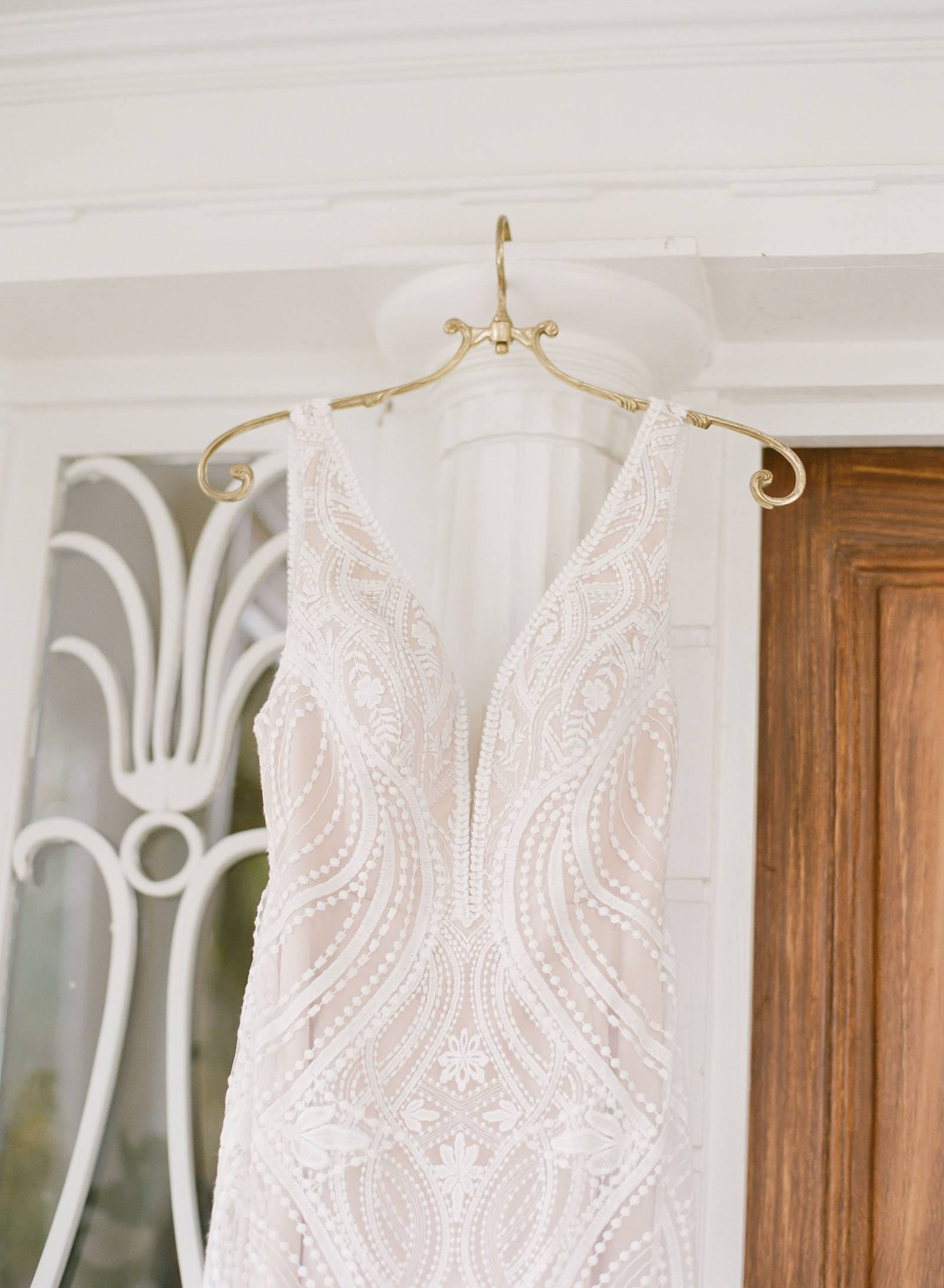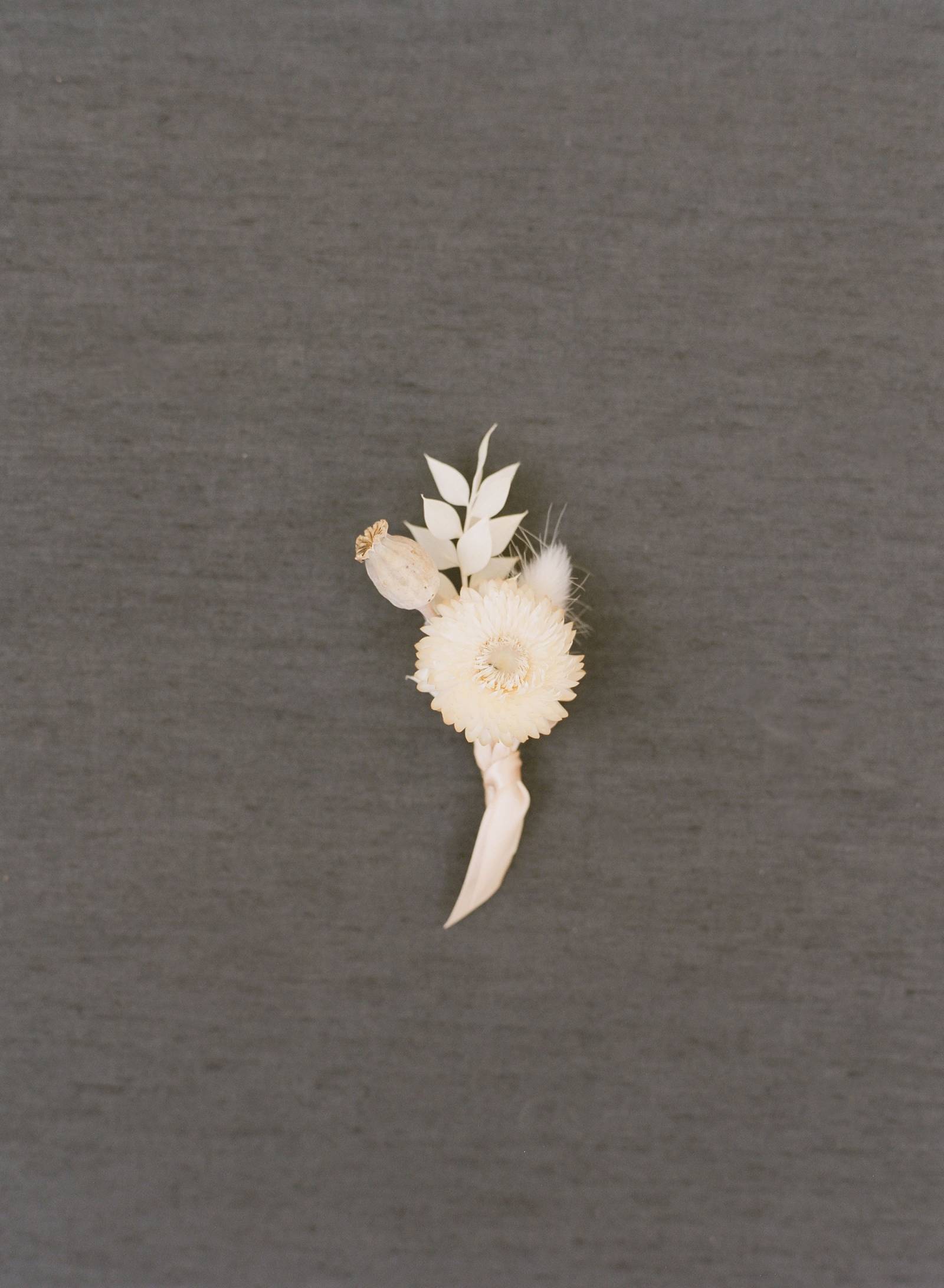 From the florist, Lori: "I was so excited after my meeting with Karen and her Mom. They wanted a little something out of the ordinary from the typical blush and white wedding that has been on trend for many years and for years to come. We created a palate mixed of dried and fresh florals. The colour palate one of natural tones with pops of burnt orange hues. Dried elements consisted of; copper beech, dried palms, dried rain pods, dried scabies pods, dried and bleached Strawflower (one of my personal faves), dried and dyed brown bunny tails, dried and bleached Italian Ruscus, Poppy Pods, ad dried gomphrena. Fresh floral elements showcasing some of the Bride's "must haves" such as Panda Anemomes and we used the Sahara Spray Rose as a sweet blender to bring the palate all together, with hints of Autumn Eucalyptus. A few pops of Pampas Grass were woven into their Japanese paper crane display."
MOST MEMORABLE MOMENT? Our first look! With Andrew's back to me and as I approached him, it took everything I had to hold back a rush of emotions. I wanted to burst into happy tears! I walked towards him and it all hit me at once, I was about to marry this confident, ambitious, and charming guy. It didn't hurt that he was so freaking handsome in a tux.
ANY OTHER DETAILS THAT HELP TELL THE STORY OF YOUR DAY? I always imagined our family and friends coming together in one space and celebrating all night. And that's exactly how our wedding day unfolded. We laughed, sang at the top of our lungs, and not once stepped off the dance floor. I didn't envision rain; however, that didn't put a damper on the energy from all our guests. At the end of the night, I remember saying to Andrew, dang, our friends are fun!
WHAT'S NEXT? Babies... we hope our parents are reading so they can have some peace of mind. On 10.10.20, my dad toasted to our marriage. He clarified that we weren't celebrating a wedding which only lasts a day, but we're celebrating our marriage, which if done right should last a lifetime. What's next is a lifetime of love and laughter. This guy makes me laugh and has enough jokes to last me a lifetime. I love you Andrew.