Envisioning a romantic, simple, stress-free wedding surrounded by the beauty of nature and their families, Holly and Jordan went about creating this vision at ROCKFORD GRANGE - a 2,500-acre creek-front property in one of the most beautiful natural areas of Northwest Arkansas. ERIN WILSON PHOTOGRAPHY was there to capture this intimate celebration.
Holly tells us, "I had followed JESSICA KERSEY'S career via social media for many years and have always adored her work. When she launched her all-inclusive elopement packages, I knew it would be the perfect plan for our wedding. Her impeccable style and guidance helped make all of my wedding dreams come true. After browsing photos, we felt ROCKFORD GRANGE would be perfect for our small ceremony. We loved the intimate size of the cottage, the running water, animals and gorgeous scenery. Then, we realised the property is owned and run by a long-time friend of Jordan's. It just seemed meant to be."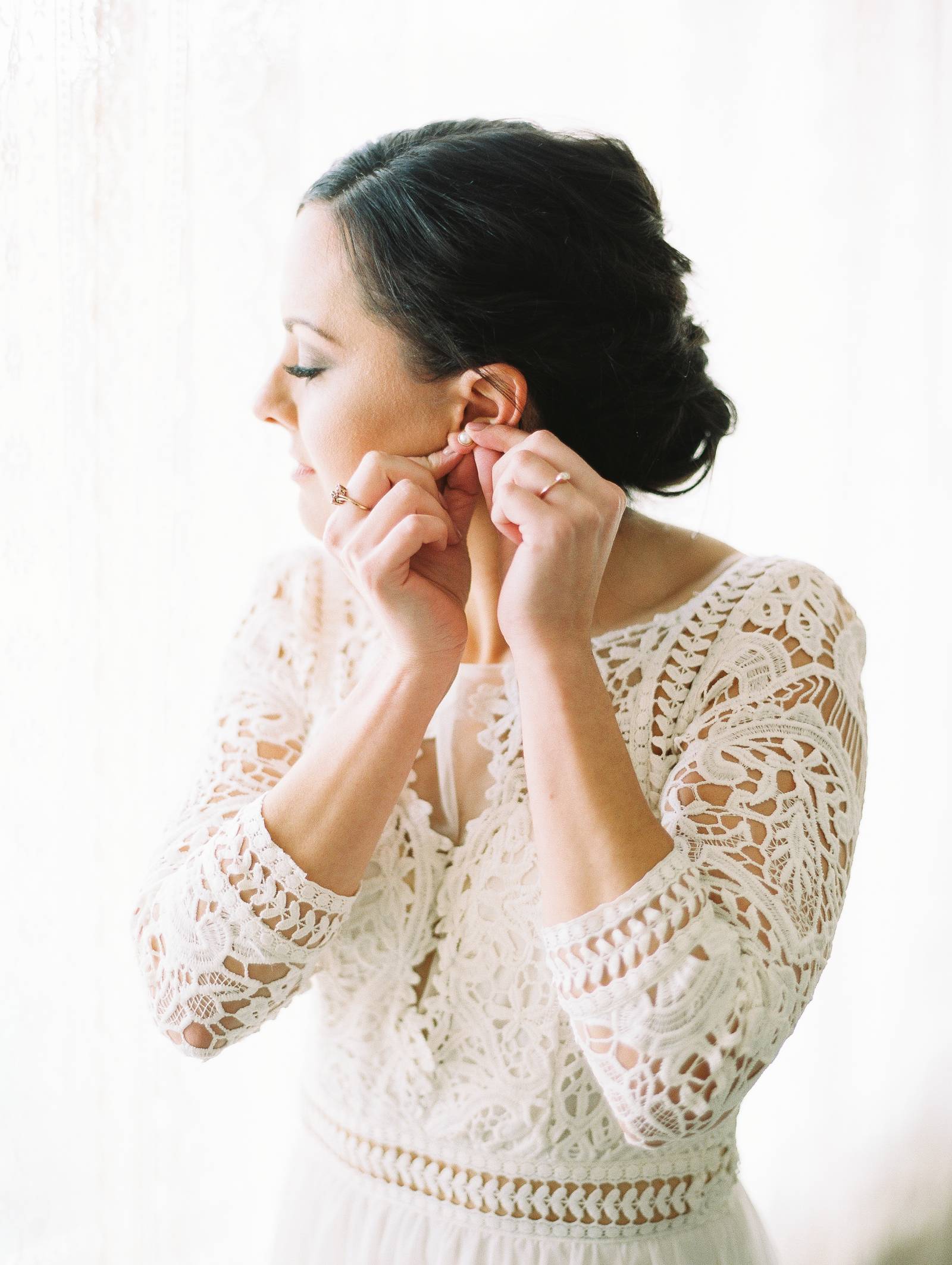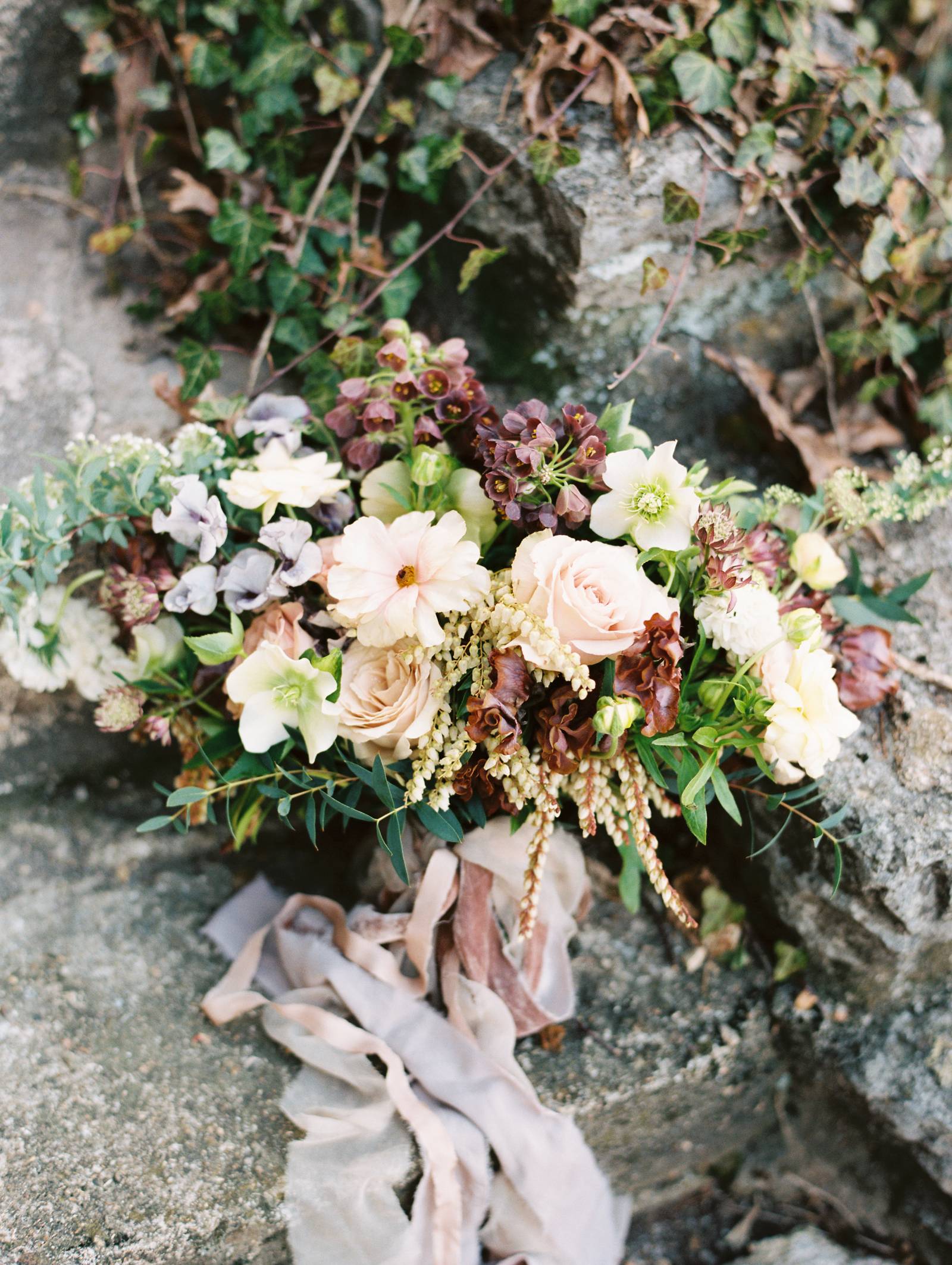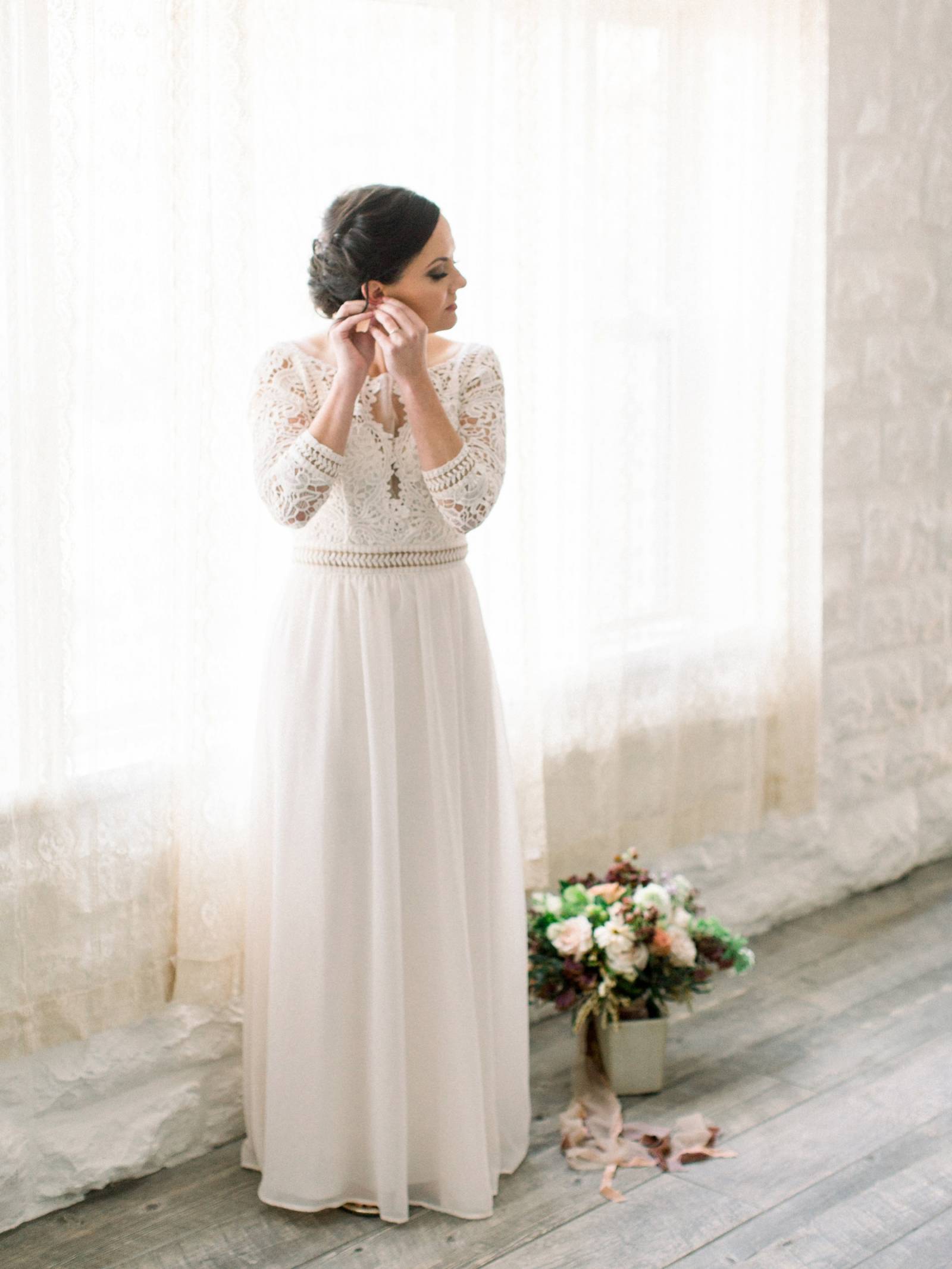 HOW DID YOU MEET? We met on match.com. After messaging for a few days, we met on a Tuesday. Our second date was that Friday and the rest is history!
TELL US ABOUT YOUR PROPOSAL: We had plans to travel to nearby Tulsa for a concert. At Jordan's suggestion, we detoured to a place in downtown known as "The Center of the Universe" where sounds inexplicably echo and only you can hear it. While we were trying it out Jordan got down on one knee, sweetly said that I am the centre of his universe and asked me to marry him. Some passers-by captured the moment and it was perfect.
TELL US ABOUT FINDING YOUR WEDDING DRESS: I had some ideas in mind, but did not have much time to shop due to our short engagement. I knew I wanted something with delicate details, sleeves and an ivory/off-white colour. I was pleasantly surprised when browsing online to find something that seemed too good to be true. I took a chance and ordered it right away. With some minor alterations, it was the perfect dress and exactly what I had in mind.
DESCRIBE YOUR WEDDING FLOWERS: Textural blooms were the key here. They included roses, sweet peas, hellebores and many more varieties. Colours included ivory, mauve, wine, and shades of greens. The bridal bouquet was tied with luxurious handmade velvet ribbon in the perfect shade of mauve.

FAVOURITE DETAIL OF THE DAY: My favourite detail would have to be the cake table. I was so excited when Jessica first showed me a sketch and I could not wait to see it come to life. The table was decorated beautifully with draped linens, the amazing cake was placed on an intricate gold compote and accompanied by flowers. This was all complemented by His-and-hers cocktails, by my bridal bouquet and a hand-lettered sign. It was set perfectly on a stone walkway overlooking the water and was a breathtaking sight. I was so thrilled to be able to have a small, intimate wedding without sacrificing elegant details.
WHAT ADVICE WOULD YOU GIVE OUT TO A COUPLE PLANNING THEIR WEDDING? Keep in mind that this day is about you and your future spouse starting your life together. The focus should be on creating a special experience and memories that you will both cherish. It should be stress-free and enjoyable from start to finish. When things seem overwhelming, take a deep breath and remember what this day is about. And if that doesn't work, have someone with you who can tell you to calm down and actually get you to listen.
MOST MEMORABLE MOMENT? Just after we finished our "first look" photos and while the guests were getting settled, Jordan and I had a few minutes alone inside the cottage. It was a perfect moment for us to take a deep breath and share a prayer before the ceremony began.
ANY OTHER DETAILS THAT HELP TELL THE STORY OF YOUR DAY? I loved being able to incorporate some meaningful family mementos into our wedding day. I carried a small bible that was also carried by my maternal grandmother, mother, sisters and cousin on their wedding days and wore a ruby ring that was given to my maternal grandmother by my grandfather on their 40th wedding anniversary. I also wore rose gold and pearl earrings given to me by my groom as a wedding gift.
TELL US A LITTLE ABOUT YOUR HONEYMOON: We love exploring new cities together, so we chose a place neither of us had been: Charleston, South Carolina. It was the perfect mix of sight-seeing and relaxation. We had a wonderful time wandering around the city, trying delicious food, taking in the history, listening to music and relaxing on the beach.
IS THERE ANYTHING YOU WOULD CHANGE OR DO DIFFERENTLY? No! Every detail (down to the beautiful early spring weather) was perfect.