Captured by Arkansas wedding photographer ERIN WILSON Allyson & Kyle's intimate wedding was classic, elegant and timeless. Having visited the Chapel at the Top of the Rock in Ridgedale, MIssouri before they were engaged, Allyson knew it was the perfect place for their celebration once Kyle had proposed to her. "The moment I saw the chapel I fell in love! I could not believe it looked like we were on a mountain in Italy in the middle of Missouri! We wanted something destination for us (from Texas) but loved the idea that this would not force our guests to have to fly. It was truly the perfect place! We also loved that we were able to host our reception in the Wine Cellar, which tied in the winery element from our proposal and brought everything full circle."
HOW DID YOU MEET? Kyle and I met in college at Oklahoma State University. Our sorority and fraternity were very close and he was good friends with both my sorority big sister and one of my childhood best friend's boyfriends!
TELL US ABOUT YOUR PROPOSAL: Kyle proposed at a local winery, Cross Timbers Winery in Grapevine, TX. One of our favourite things to do together is having a glass of wine, so it was perfect for us. We had a private gazebo and after a quick tasting, a bottle of wine was brought out that said "Will you marry me?" on the label! Unbeknownst to Kyle, this was also the weekend of a "Wine Tour" so we had about a hundred people as our audience! Kyle made every arrangement possible, from one of my best friends coming out of the bushes to take pictures and even arranging an extra key for some of his family to pick up our sweet corgi from our apartment! Afterwards, we drove back to my parent's house where we were surprised with a party of all our family and friends.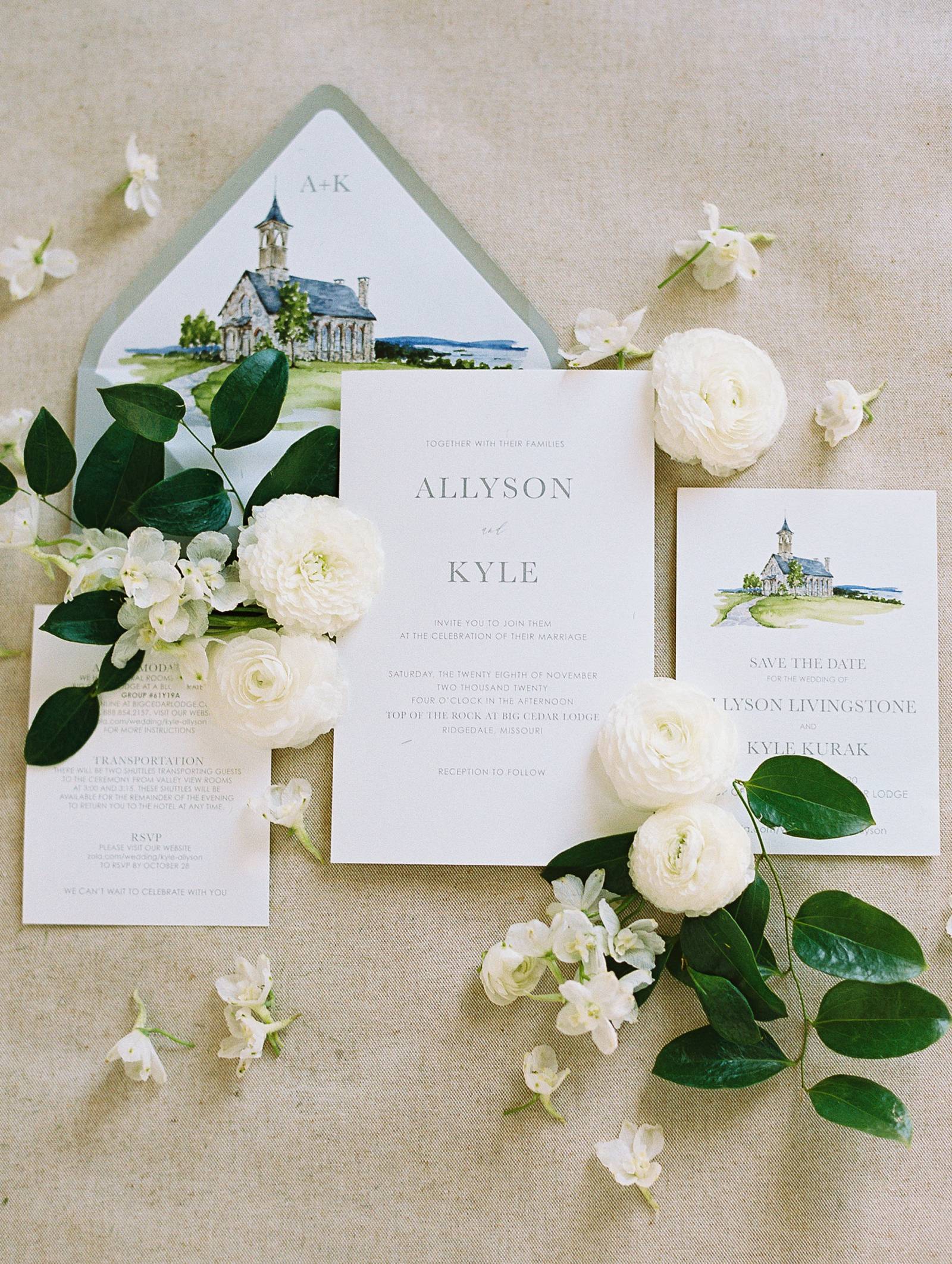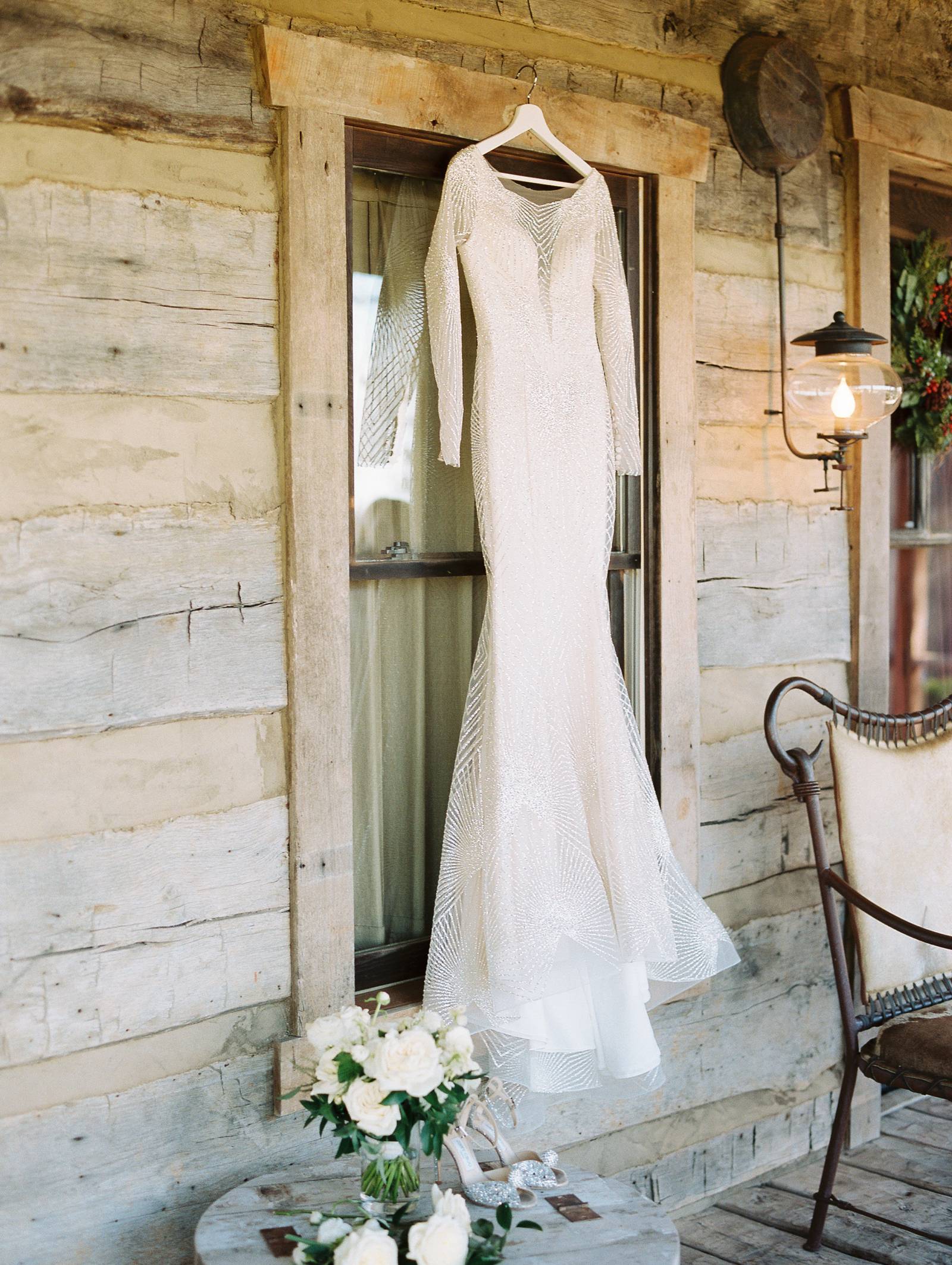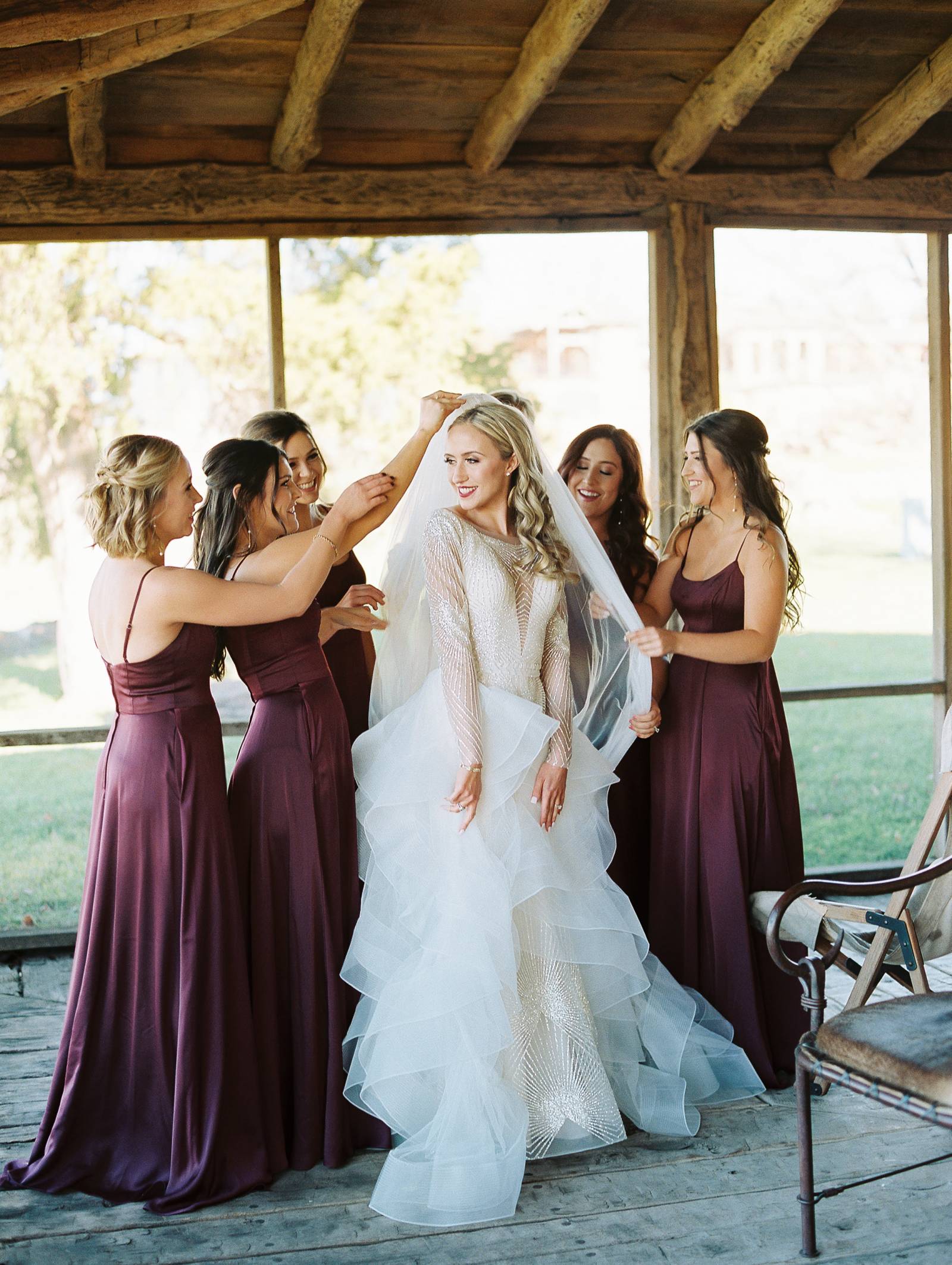 TELL US ABOUT FINDING YOUR WEDDING DRESS: Finding my wedding dress ended up being a bit of a struggle due to some circumstances surrounding COVID-19. However, after numerous appointments canceled, my mom and stepmom got me an appointment at Milena's Bridal in Colleyville, TX. This is not where I planned to shop originally, but as I'm sure a lot of people say, it was meant to be. Milena's specialises in designs from European designers. Every single dress I touched fit the exact style of our venue! I went in wanting something VERY simple, and left with a two-piece dress covered in sparkles! (Which was more my style anyway!) Not only that, but due to state restrictions, my mom, stepmom and I, got to have the entire store to ourselves. It was a perfect day.
DESCRIBE YOUR WEDDING FLOWERS: Our wedding flowers were a mix of white and greenery. Our venue was the true highlight of our wedding, so it was important our flowers highlighted the beauty of the venue without overtaking it.

FAVOURITE DETAIL OF THE DAY: A small detail that was closest to my heart was getting to wear my grandmother's tennis bracelet. My grandmother has Alzheimer's and unfortunately was not able to be a part of any of our wedding festivities. When my aunt gifted me the bracelet at my bridal shower to be my "something borrowed", there was not a dry eye in the room. Putting on the bracelet on my wedding day was one of those moments where time really stood still and I was able to appreciate the value of the moment.
WHAT ADVICE WOULD YOU GIVE OUT TO A COUPLE PLANNING THEIR WEDDING? My advice would be to make sure there is time to enjoy all aspects of the day. Without even asking her, our planner built a timeline that allowed for this. It should not just be putting on a show for others – it is about you two! Try to remember that as much as you can when planning and when the day comes, HAVE FUN!
MOST MEMORABLE MOMENT? The most memorable moment was something very unique to us and our family. My dad was a professional baseball player and during his speech at the reception he brought out one of his bats for Kyle to sign. It was his way of starting a new tradition in our family and something we will pass down at the weddings of our children!
WHAT ASPECT OF THE WEDDING WAS THE MOST IMPORTANT TO YOU BOTH? Part of our wedding vision and desire for a destination wedding was that we wanted to spend an entire weekend with our family and friends instead of just a few hours. Because of this, our location and venue were most important. Big Cedar Lodge and Top of the Rock was ideal! Seeing how our guests enjoyed the resort and surrounding areas up until the wedding and getting to explore it with some of them made our hearts so full!
ANY OTHER DETAILS THAT HELP TELL THE STORY OF YOUR DAY? When I say I fell in love with the chapel, which I did, I really fell in love with the window and the view! It felt like a hidden gem to me and the most beautiful place to say our vows in front of.
TELL US A LITTLE ABOUT YOUR HONEYMOON: We took a week-long honeymoon to the U.S. Virgin Islands right after the wedding.
A huge thanks to Arkansas wedding photographer ERIN WILSON for sharing this stunning inspiration with us. Erin is known for her dreamy wedding photography and loves to serve others by encouraging their creative sides, reminding them how beautiful they are and being as positive and calm in wild situations. "I am extremely passionate about people, art and love. I photograph weddings on film and digital and very inspired by timeliness images that have a little artful vibe." You can see more of Erin's portfolio in our VENDOR GUIDE and you may also want to check out this Stunning Italian garden wedding inspiration.