This Whitefish, Montana engagement session by South Carolina wedding photographer ELIZABETH LANIER is utterly dreamy. These beautiful landscapes get me every time! Liz & Ryan both love Montana with the bride-to-be growing up spending her summers there with my family. "My dad is a Montanan and knew that he wanted to raise his children there in the summers. It has always been my favourite place on earth, so I was ecstatic to find that Ryan felt the same. Our first memorable bonding experience was discovering our mutual love for the state.
We decided to have our engagement photos and wedding there because it is truly our happy place. One of the things Ryan and I value most is enjoying experiences with our people. We loved the idea of having a destination wedding in a place that was significant to our lives, unique, and beautiful but also could be a place where people could make their own memories and experiences that they could cherish forever.'
HOW DID YOU MEET? Ryan and I both frequented a local lunch spot in Nashville. One day in late spring, he noticed me eating lunch alone, and he was tempted to come and but never gathered the courage to execute. By the time he decided to go for it, I had packed up my lunch and walked away. Sometime later, I received a Facebook message from Ryan, who had miraculously found out who 'the girl in white pants' was through mutual friends. We chatted a little and his humour was even evident online, I was eventually intrigued enough to suggest that we take a workout class at a gym we both belonged to as our first date. This should come as no surprise to anyone who knows me, as a former Vanderbilt track athlete I love any excuse to try a challenging workout. Surprisingly, Ryan was okay with getting shown up by his date. After that, we spent the next few months trying to convince each other, and ourselves, that we should date. We finally bit the bullet in March of 2017 and the rest is history.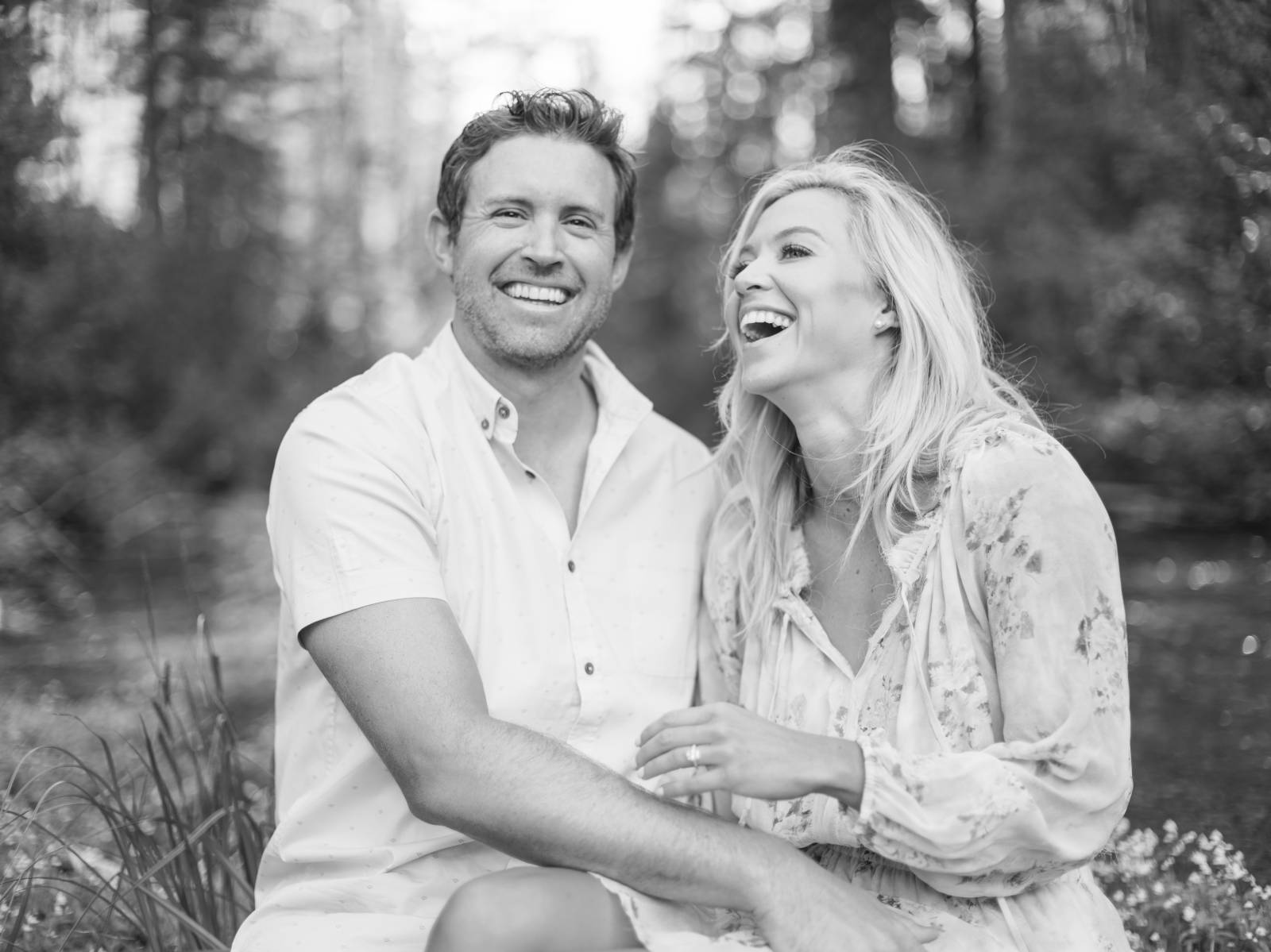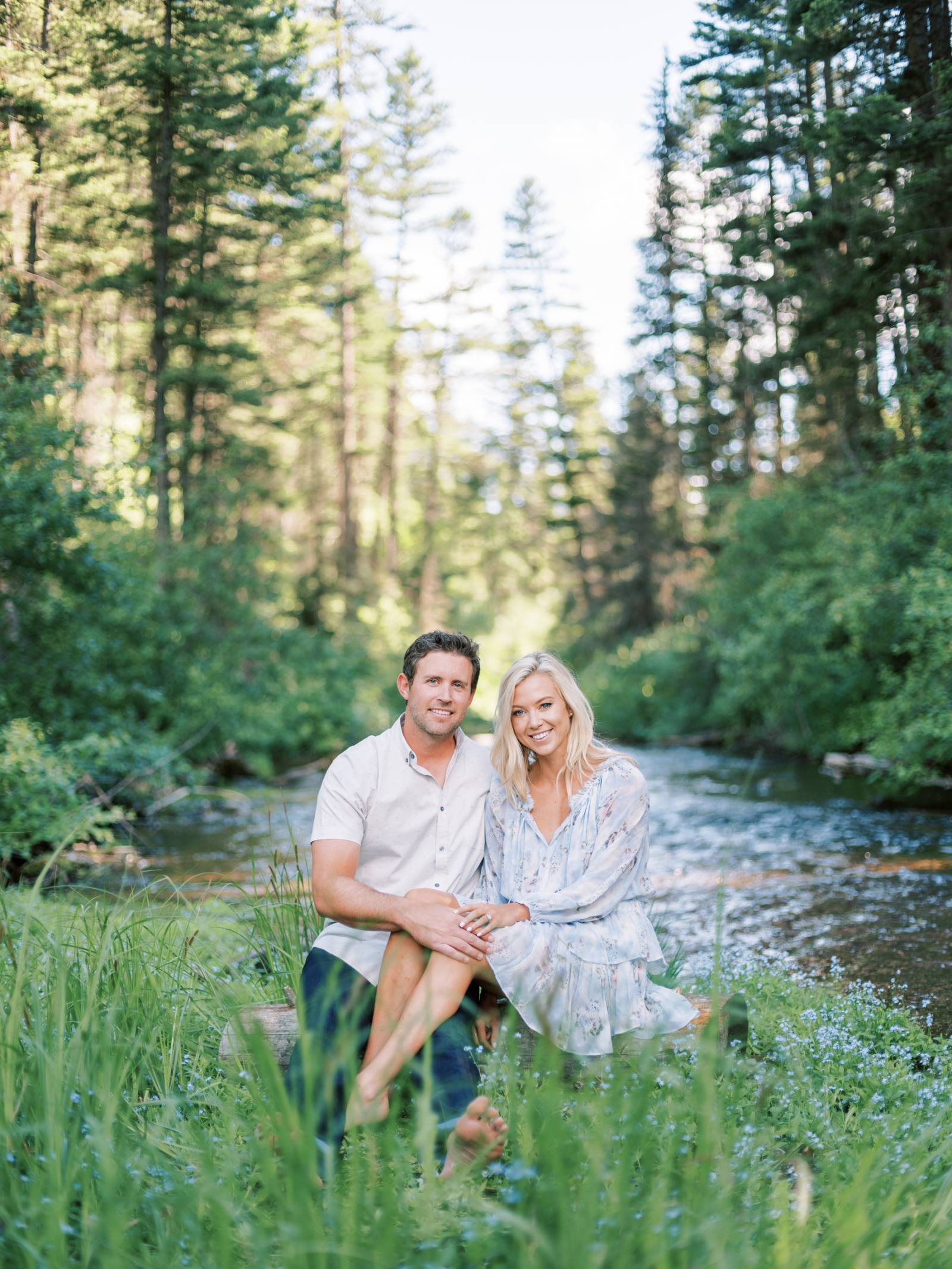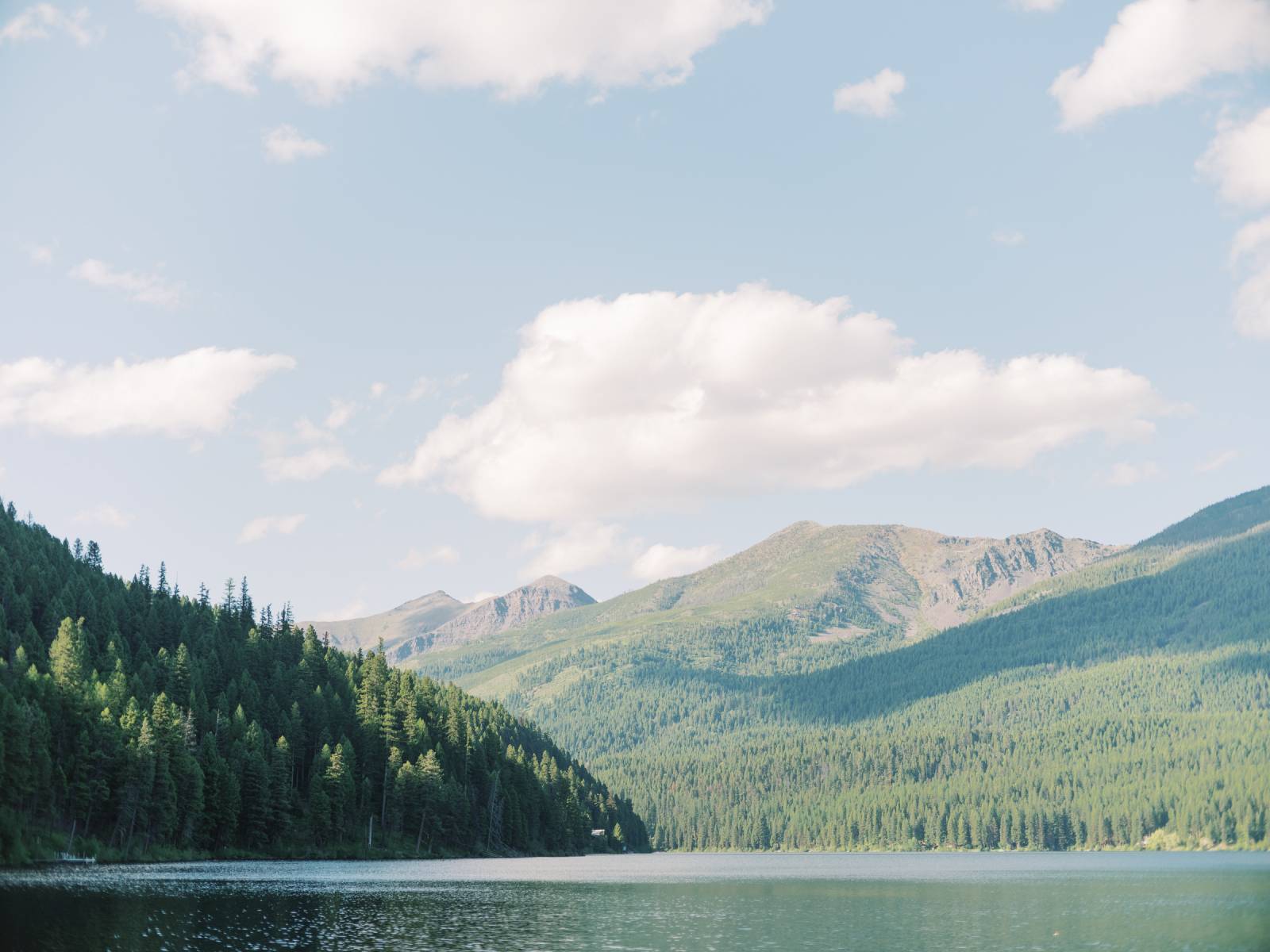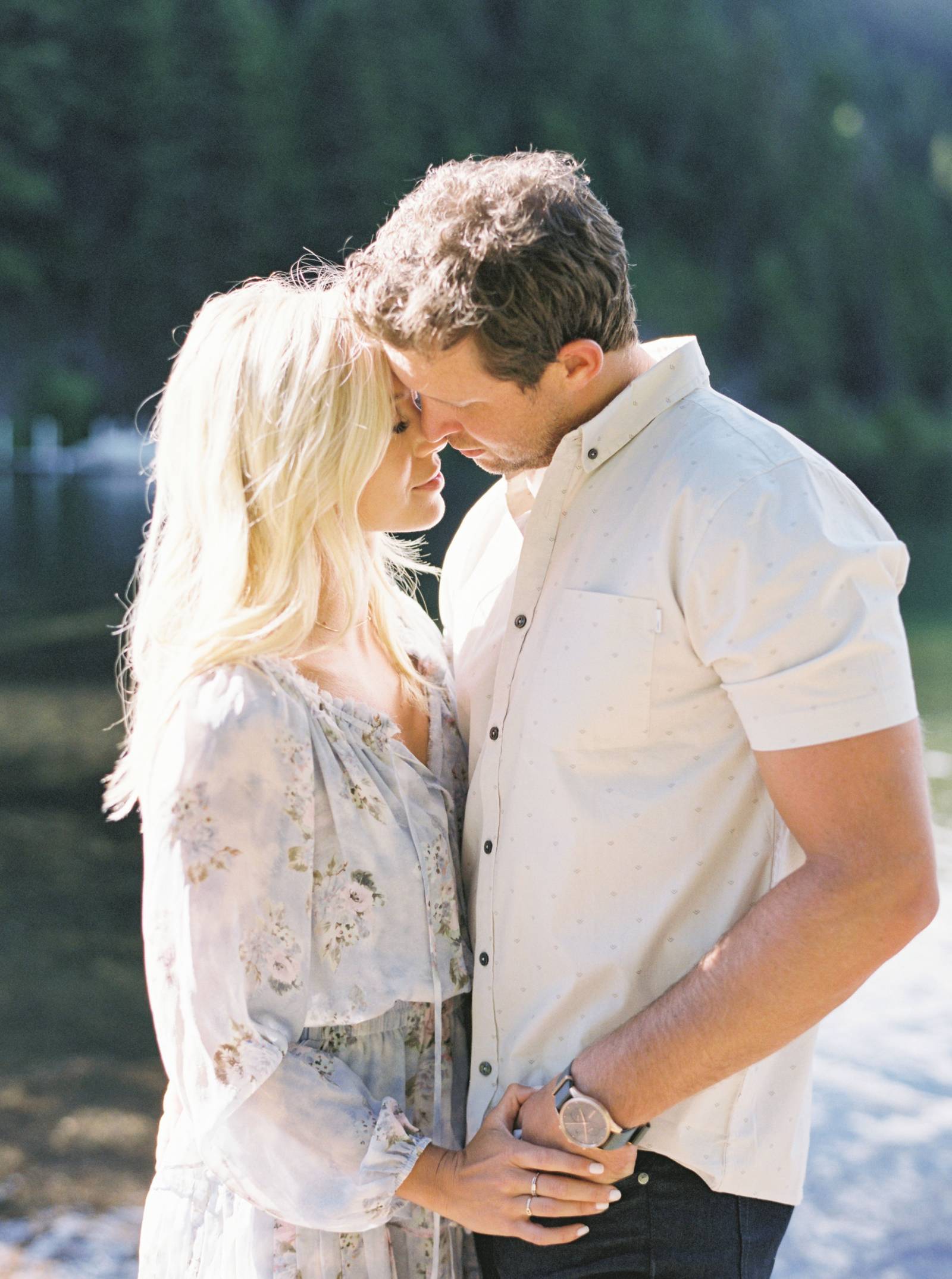 TELL US ABOUT THE PROPOSAL: 2020 started out great. We spent the New Year with my family in Europe, made a trip to Mexico in January, and decided to join our friends in Exuma Islands, Bahamas for a weekend at the end of February. We flew into Staniel Cay that morning, once we were settled our friends took us on a tour of the island. One of our stops was to see a beautiful private beach. Ryan and I began to walk down a path towards the water for a "better view." As we were walking, I noticed Ryan's voice begin to shake as he attempted to make small talk, a very uncharacteristic Ryan behaviour. We made it to the beach where he picked up a bottle and pulled out a letter. He began reading, got down on one knee, and pulled out the prettiest ring I'd ever seen to ask the question. I don't remember much of what he said, I'm not sure anyone does, so I'm very grateful that he wrote it down. We spent the rest of the day celebrating and island hopping with our friends!
Fast forward two weeks, and we had a stay at home order and a global pandemic on our hands. Ryan and I were engaged for a little over six months before we got married on September 7th, 2020.
A huge thank you to South Carolina wedding photographer ELIZABETH LANIER for sharing this absolutely gorgeous wedding with us. Specialising in destination weddings, Sarah and Will of Elizabeth Lanier Photography, capture sophisticated, adventurous, and wildly in love couples all over the globe. Their passion for documenting authentic love stories and genuine relationships between the clients they photograph inspires discerning couples worldwide to entrust their most cherished memories to Elizabeth Lanier Photography. Head over to their portfolio to see more and be sure to check out this The most chic, stylish South Carolina wedding at Montage Palmetto Bluff.