It's always an honour to feature the wedding of an industry vendor and today I'm excited to be sharing the stunning celebration of Stefanie & Kevan's beautifully captured by SWEETLIFE PHOTOGRAPHY. Coordinated by HER & HIM EVENTS, it was held at VILLA CATALINA CELLARS - a small winery just south of Portland, Oregon. Infusing a Tuscan vibe into the day, It features stunning florals by LINDSAY HELZER, beautiful paper goods by SHASTA BELL CALLIGRAPHY and the prettiest HAYLEY PAIGE gown.
Stefanie shares more of their story with us, "Kevan and I met in possibly the least romantic place possible - middle school. It took about seven or eight years for us to finally talk to each other - but when we finally did, it was magic. We were set up by a mutual friend, who apparently knew we'd be perfect for each other. We were only nineteen years old when we first got together, and it was a whirlwind romance. Within a few months of dating we took a three week long road trip across California. That trip is when I think we both decided it was a forever kinda thing. Four years later Kevan took me back to California and proposed in a beautiful restaurant overlooking San Francisco. It was perfect. I don't even remember what he said because I was so in shock - but it must have been pretty good because I was sobbing uncontrollably.

Being a wedding photographer myself - having all of the knowledge and experience of shooting so many weddings made planning both easier and more difficult. It made it easy because I had worked with so many amazing vendors and I knew exactly the overall feel I wanted for our wedding. It made it more difficult because after seeing SO many incredible weddings - how would I ever choose exactly what I wanted and make final decisions?

I really wanted our wedding to feel romantic, whimsical and soft. I am sort of an anti-colour type of person. I love white, taupe, and muted tones. I think our vendors really captured that perfectly with the design and approach. I wanted our guests to feel like they walked right into a Tuscan venue and were transported to another time and place. It was important for me to incorporate both timeless details and some more modern, trendy twists."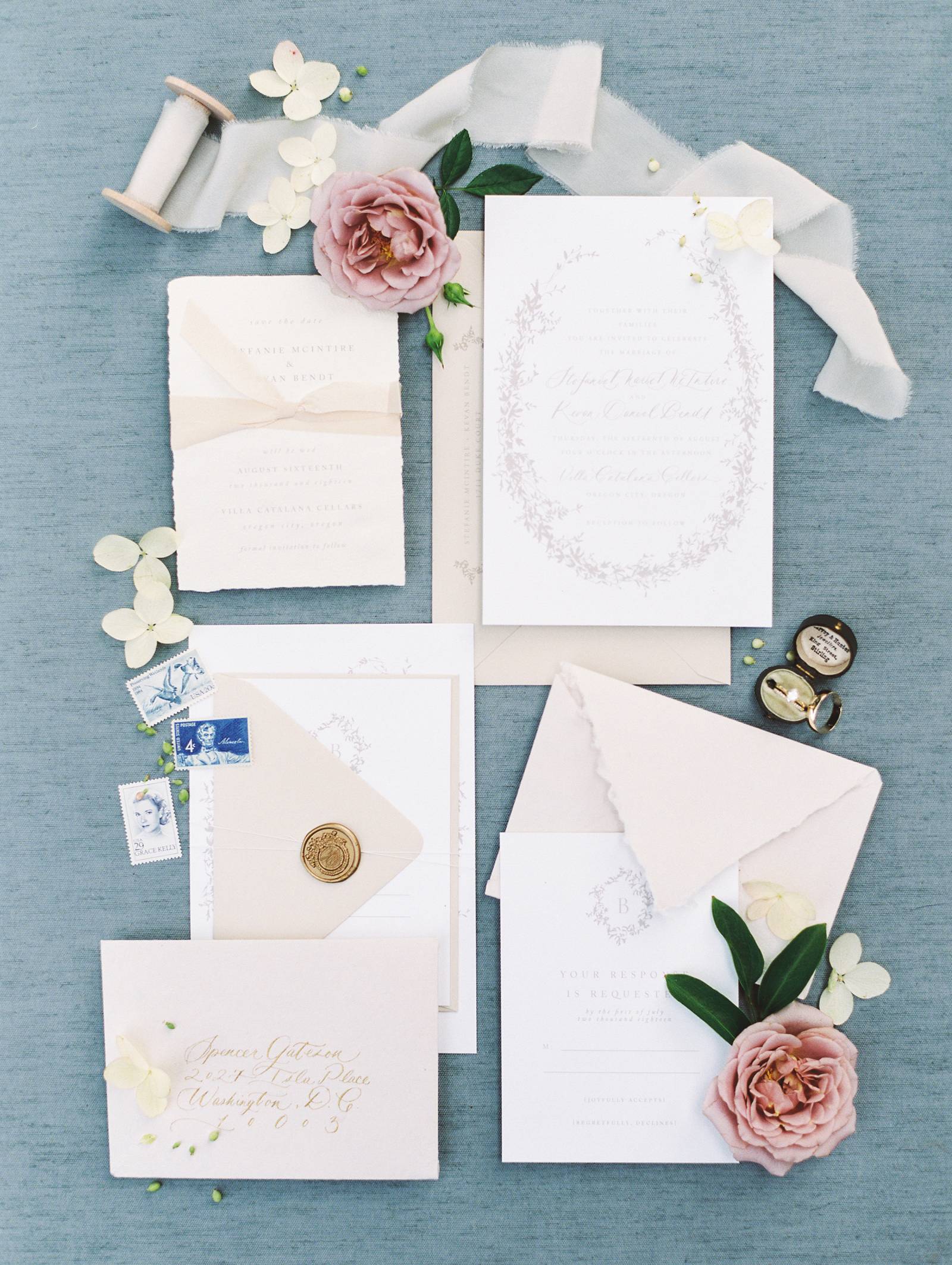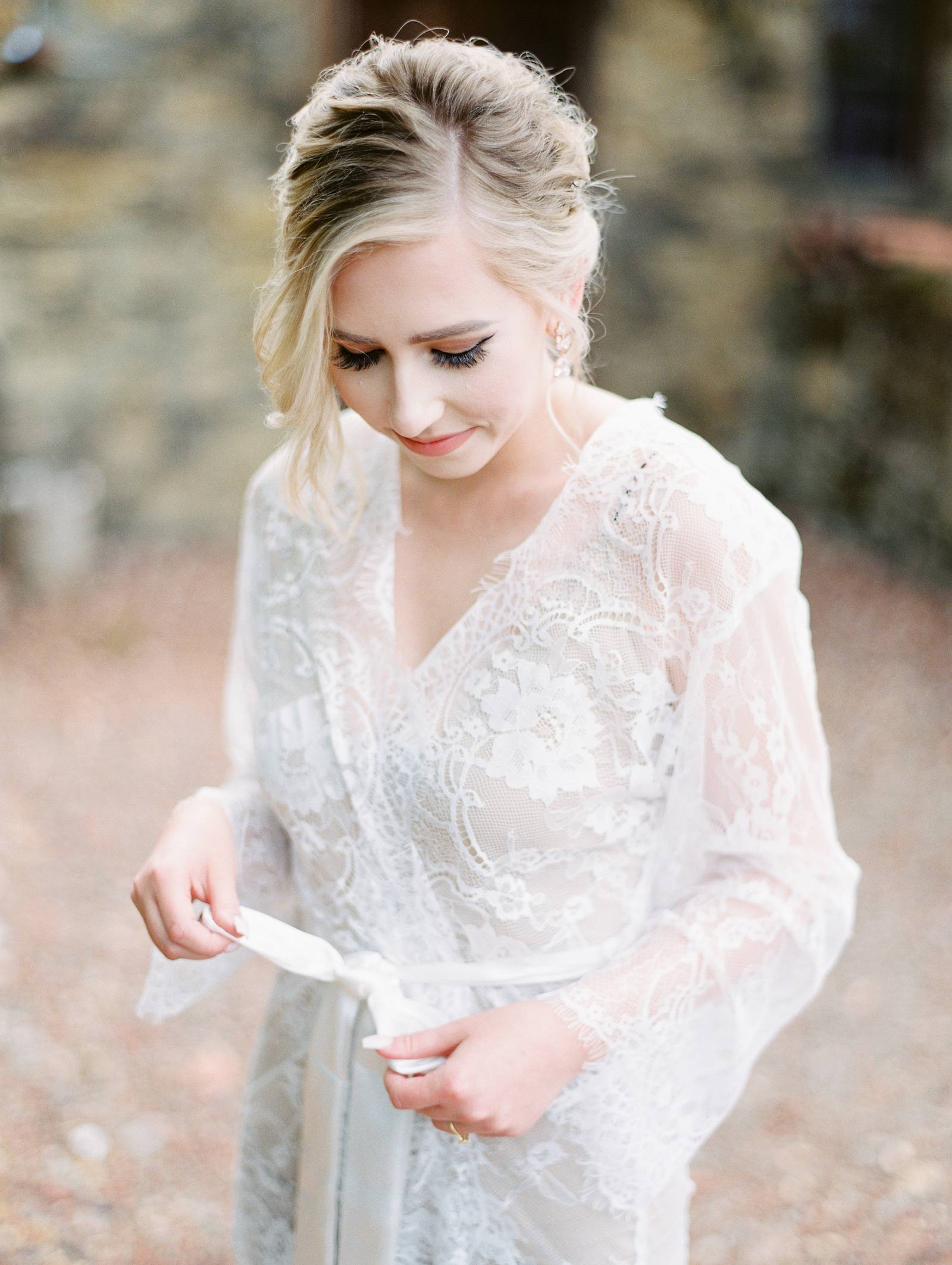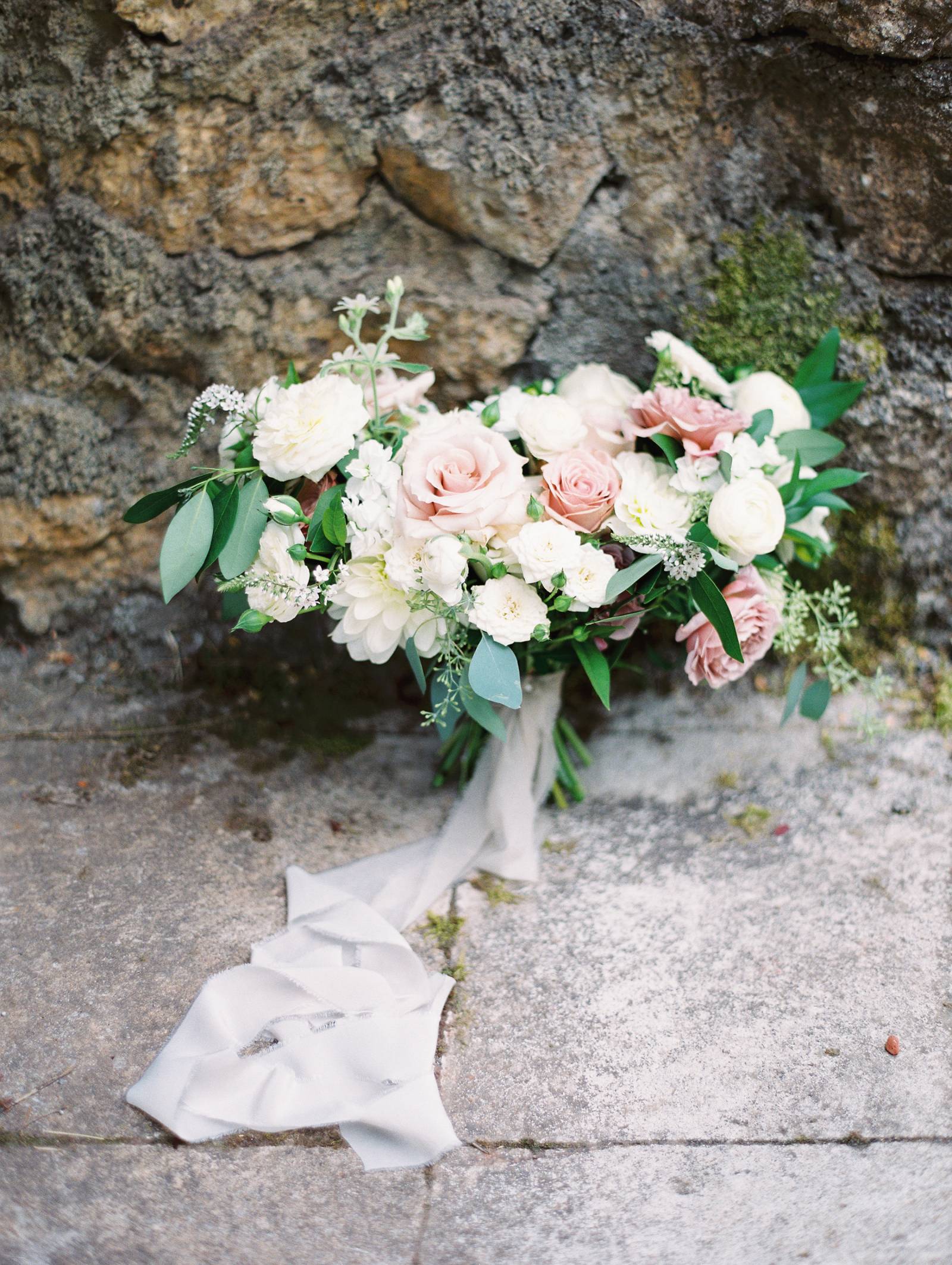 Myself and my bridesmaids got ready offsite - so when I finally arrived at the venue and I saw my vision really come together for the first time, it's a feeling I just can't describe. It's a very strange and beautiful thing to dream something in your head for pretty much your entire life and then have it actually be real. Except it was better than anything I could have ever imagined.

For our honeymoon we went to Hawaii- which is our favourite place. The only thing we didn't really consider was that we planned for our honeymoon to be right in the midst of peak hurricane season. We got a little visit from Hurricane Lane while we were there. It luckily passed our island for the most part, and it also cleared out the island which we loved! We got the pool all to ourselves!

My biggest piece of advice to future brides is something I'm sure they have heard again and again- but for good reason. Don't sweat the small stuff. I definitely did NOT take this advice and it is my one regret. I was losing sleep over the colour of our linens and what shoes I would wear, but when the day came, none of that even mattered. Yes it was beautiful and absolutely perfect, but at the end of the day, when I came walking down the aisle and saw my husband to be standing at the end of it tearing up, it wouldn't have mattered to me if the whole place was up in flames. Remember why you're doing it. That's all that matters.