The majestic natural ambiance of Casa Dos Penedos, located in the heart of Sintra, was the primary source of inspiration for this vibrant and exotic editorial shoot by Southern California wedding photographer XO & FETTI PHOTOGRAPHY. Featuring real couple Alannah and Victor, this stunning pink palace with its lush gardens, picturesque interior spaces, and an outdoor atrium featuring a beautiful stone fountain, was the perfect setting for this romantic affair in Portugal. Planned and designed by AMV WEDDINGS, the ceremony, which was set in the lower gardens of the palace, featured colourful florals designed by SILOH FLORAL growing up from the natural landscape to complement the stunning pond and cascading greens that trail down the facade of the palace.
The bride wore a gorgeous whimsical embroidered floral gown by MARCHESA as a soft touch to balance the powerful design and palette of the shoot. After the ceremony, the couple proceeded to the surrounding tropical forest for a celebratory toast amidst the exotic foliage of the location! The dinner table was set in front of the decorative stone foundation of the atrium, with an elongated tablescape, bright florals, and decorative bird candle sticks adorning the tables. To end the day, the couple enjoyed a beautiful moment together on the terrace which has the most picturesque views of the hills and palaces of the heart of Sintra - one of the most magical places in the world!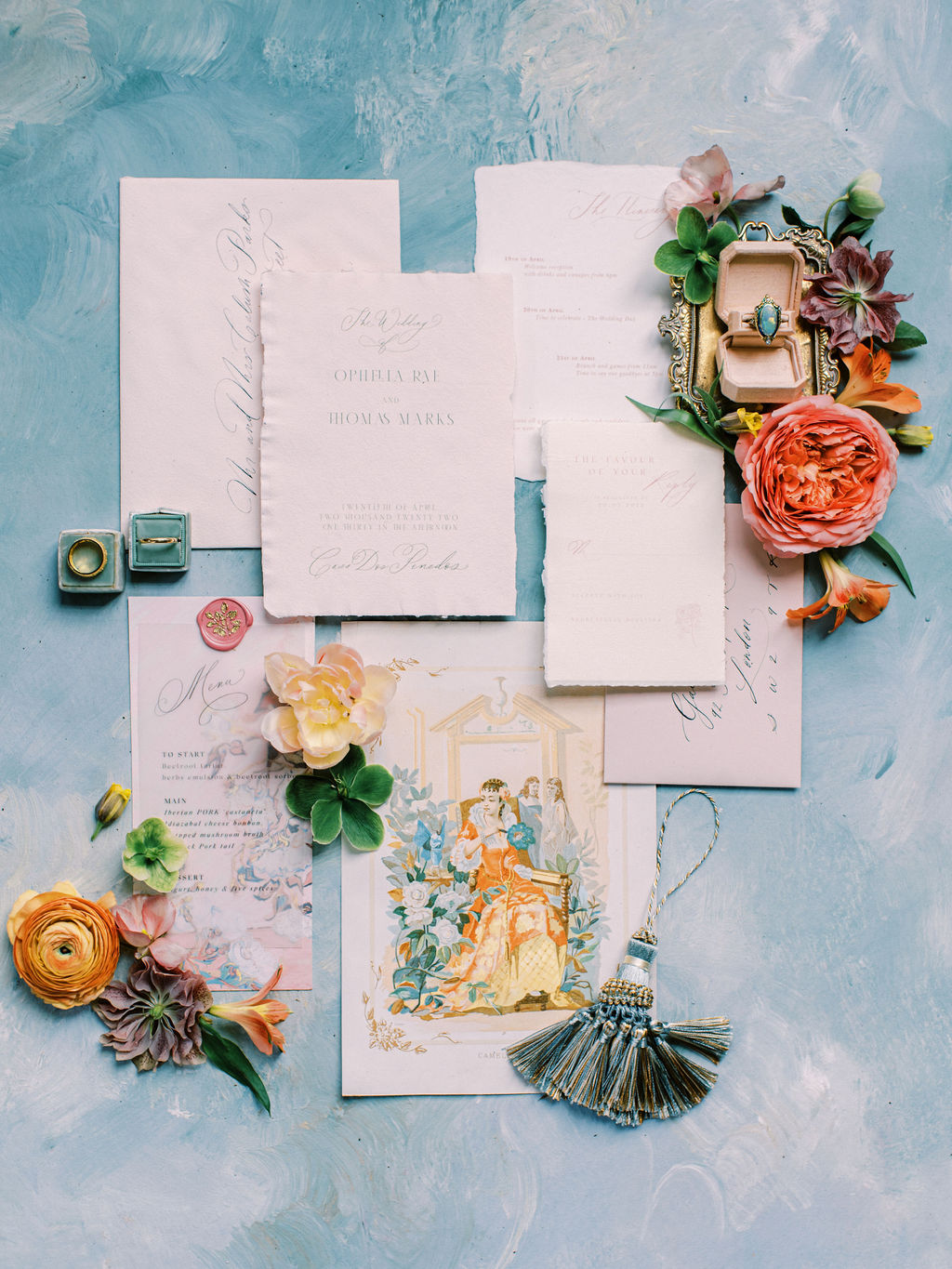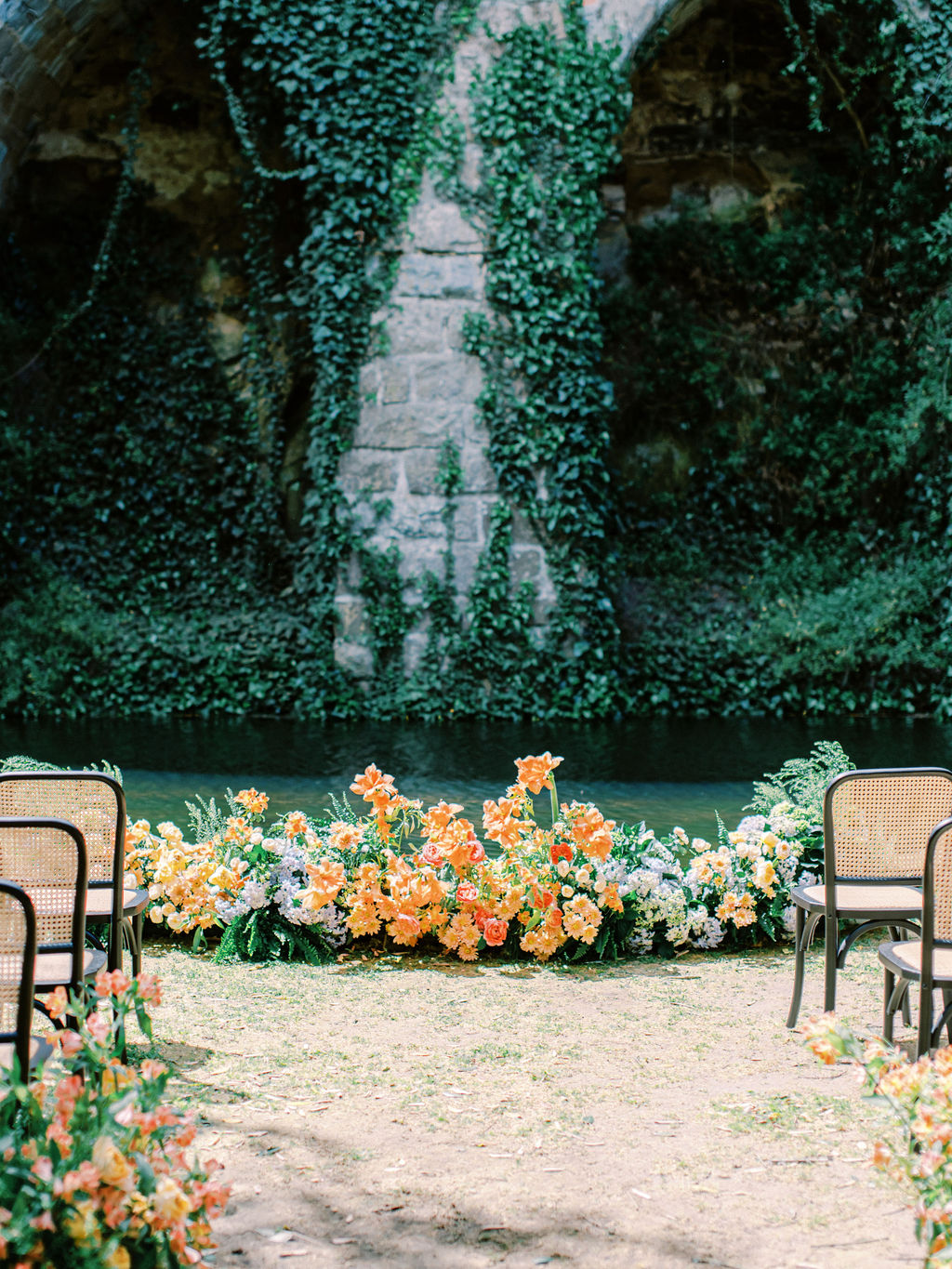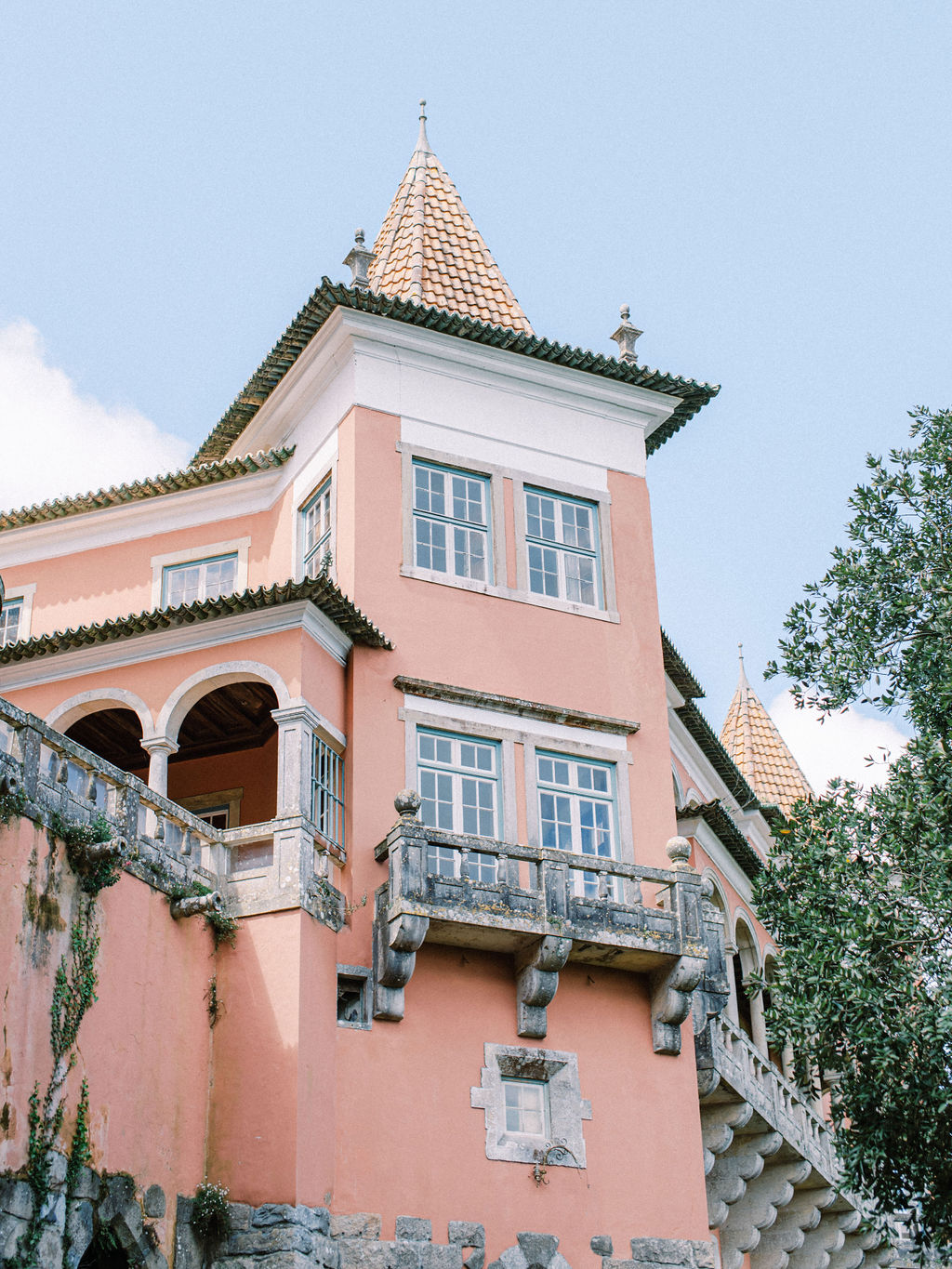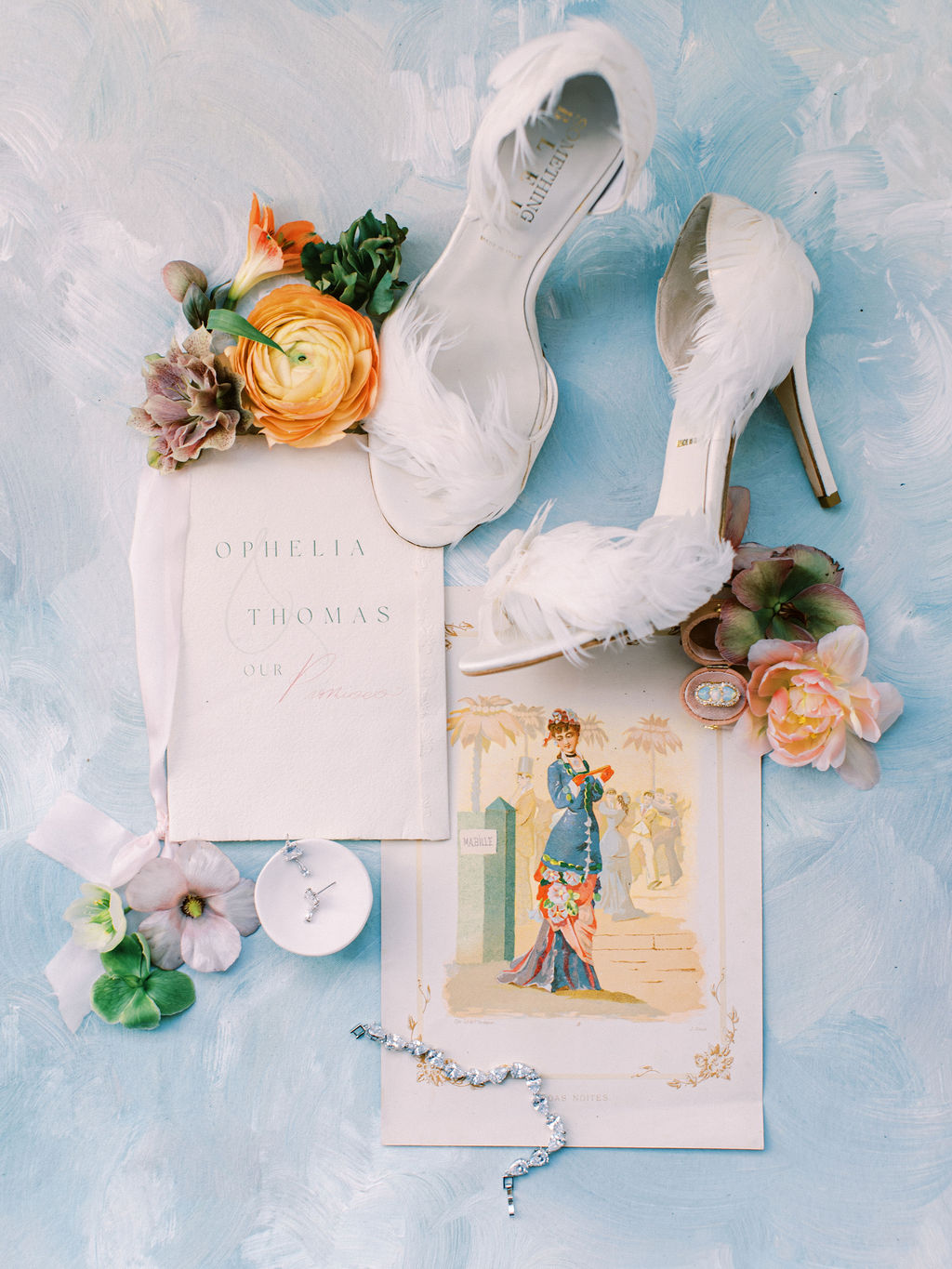 Southern California wedding photographer XO & FETTI PHOTOGRAPHY is a valued member of our vendor guide. Owner Vanessa documents love for the wildly romantic, believers in magic, soulmates and true love. "Combining fine art styles with a documentary approach, we are dedicated to expertly capturing the unforgettable moments of your unique fairytale. XO & FETTI believes in building relaxed, comfortable photography sessions for every client so that each shot is authentic and natural. We do this by valuing the individuality of our clients, getting to know both their personalities and their story before the camera ever steps into the picture." Head over to their portfolio to see more of their work.