Being a florist in the wedding industry herself, Taleah had been around plenty of celebrations to know what she did and didn't want for her own day. Basing her day around the flowers she loved, what she did want was a really soft, romantic feel to the whole wedding. "I love neutral colours and knew that I didn't want a whole lot of colour, but rather just subtle colours here and there in the flowers and the bridesmaid dresses." With a love for a fine art style she worked with vendors who she felt would suit that aesthetic, including CINDY HABEL PHOTOGRAPHY who captured the day!
When it came to selecting their venue of LINDENDERRY - an hour outside of Melbourne - it had been on Taleah's mind for some time after visiting it years earlier. Having had a renovation since and incorporating some lovely new design elements it ticked all the boxes for her and her husband-to-be, Ryan.
HOW DID YOU MEET? Ryan and I met in 2014 when I went camping with friends to the river up in Mildura. There were some mutual friends and he came with his boat when we were doing some wake-boarding. We had sparks instantly!
TELL US ABOUT YOUR PROPOSAL: Ryan and I went up for a day trip to Bright, Victoria to go mountain biking, and his sister and brother came along too. We had an awesome day of riding and towards the end of the day it started to rain so heavily that we had to race down the mountain to get to the car. My phone died and we were super muddy so I crawled back into my stained hoody and trackies while Ry changed into something more dressy and I remember teasing him about wearing his 'Sunday Best' but didn't think anything of it. There is a certain lookout at the top of Mystic Mountain in Bright which we all wanted to go see, and we planned on getting some snacks, fueling up and then going to see it, but Ryan ditched his sister and brother at the supermarket and we started to drive up the mountain. Ryan was saying things like "The others told me they didn't want to see the lookout" even though I was just talking to his sister who clearly was excited to see the lookout! So that's when I started to get a bit suspicious. We drove up the top and the fog parted for a nice view down on the town below. We were just chatting and then just as we were about to leave, Ry said "oh, and there's one more thing…" and he got down on one knee.
DID YOU HAVE ANY DIY ELEMENTS? I am a wedding and event florist, so I guess you could say all of the flowers are DIY! I had a couple of my flower friends help me out and we had so much fun doing the flowers. I wanted to do the bouquets myself and set time aside alone with some piano music and loved making them myself. We also incorporated seeds as our bonbonniere and I had ordered the little jars, Ry made some stickers up for them and we poured some seeds into these little jars.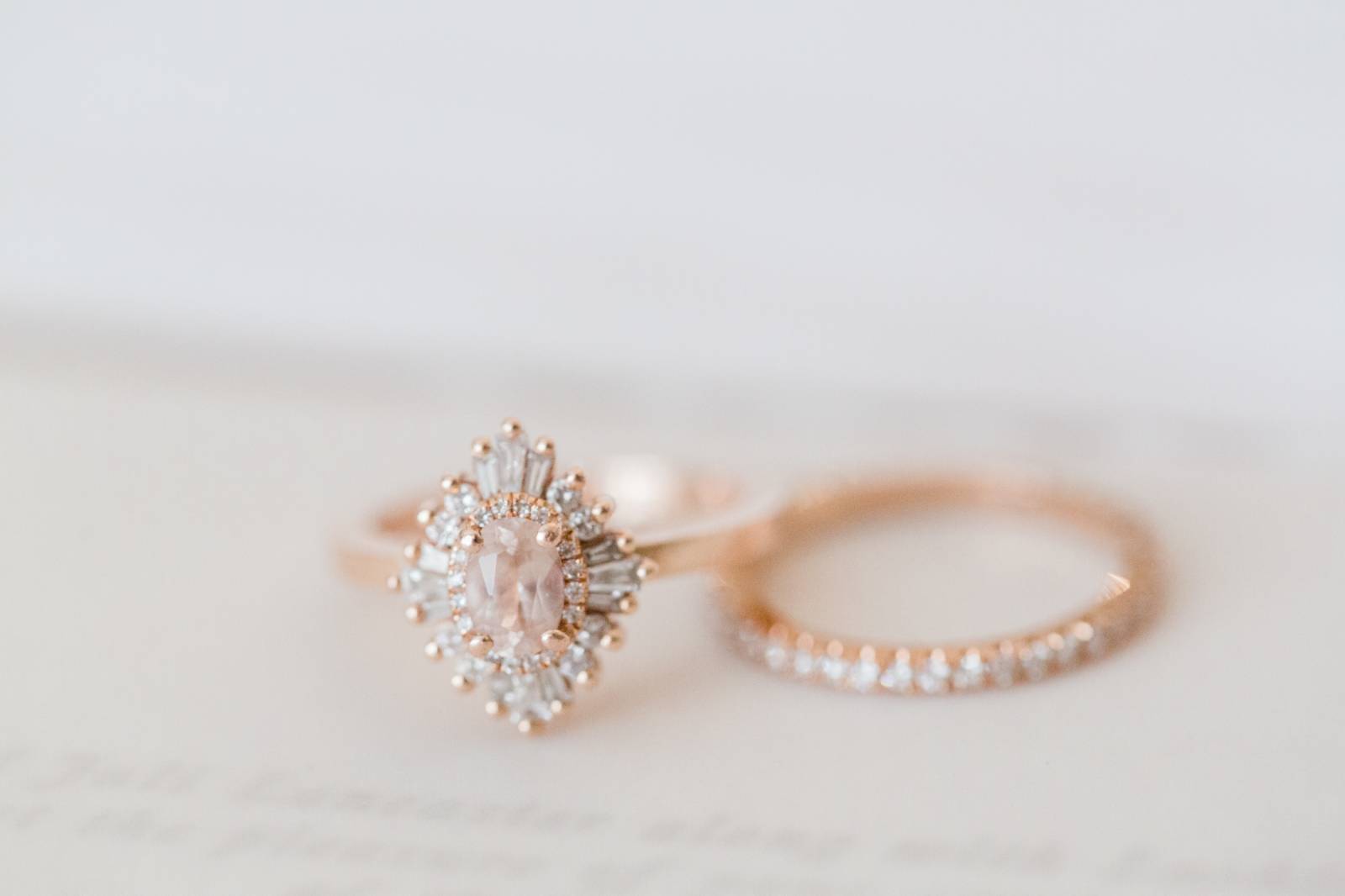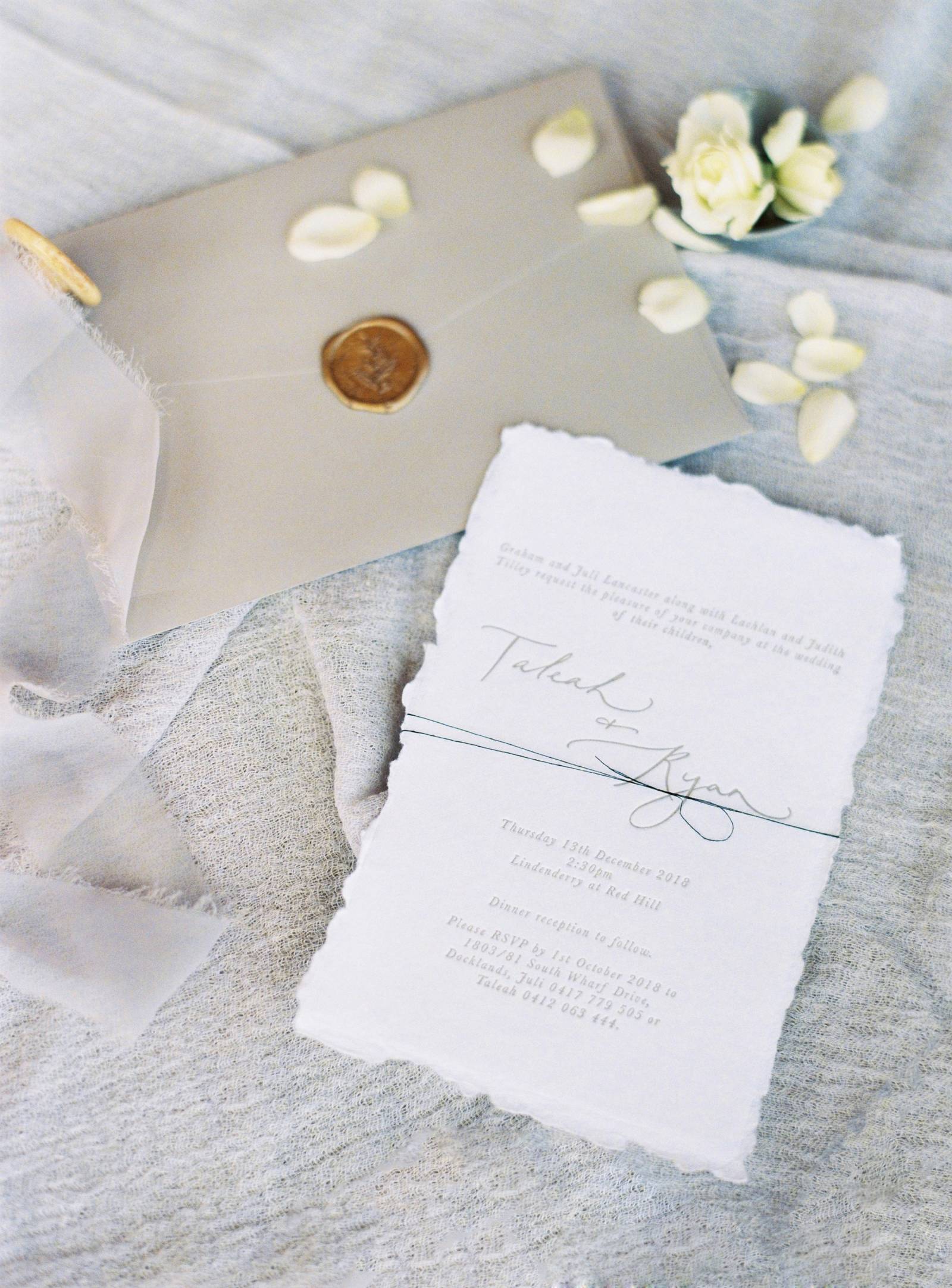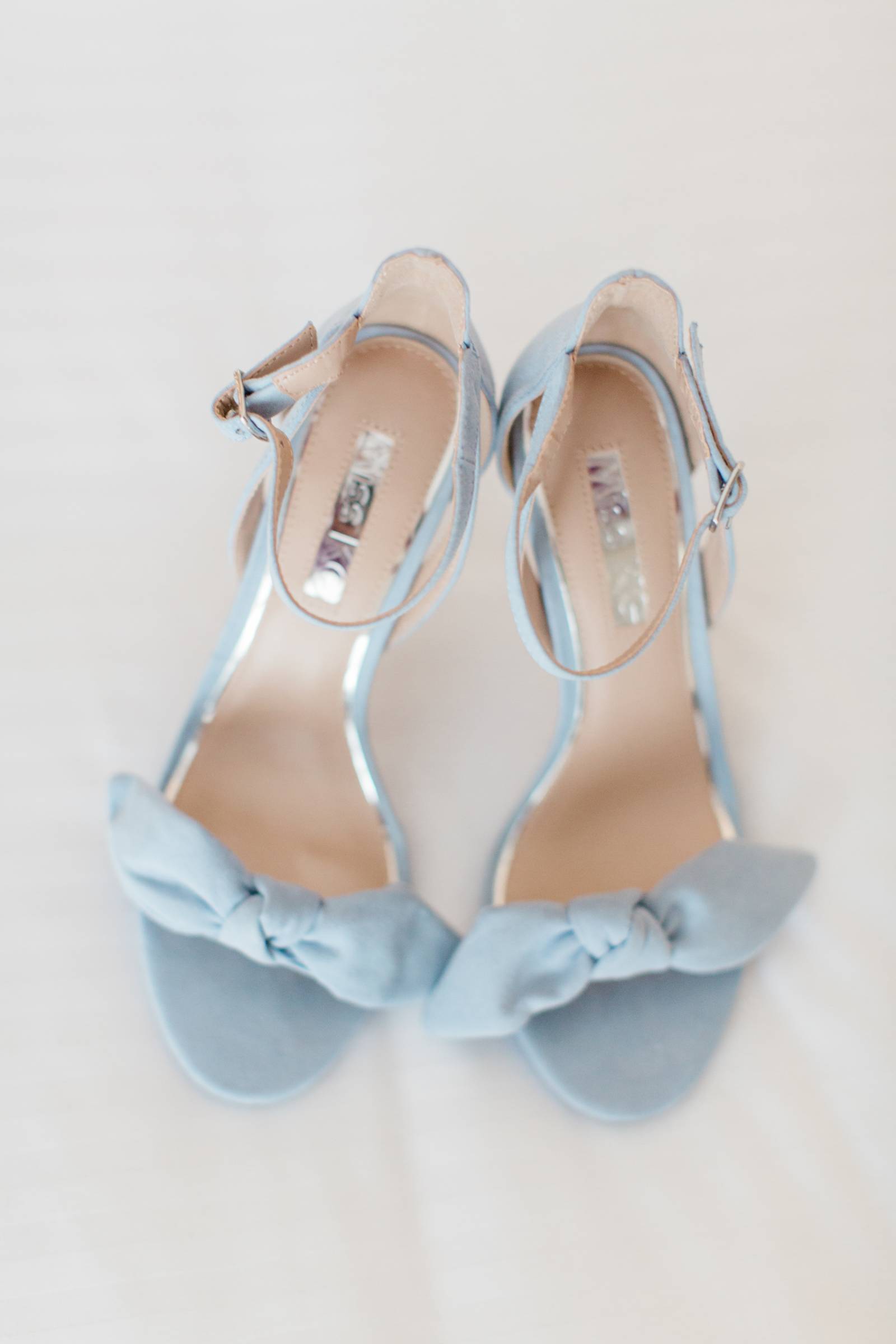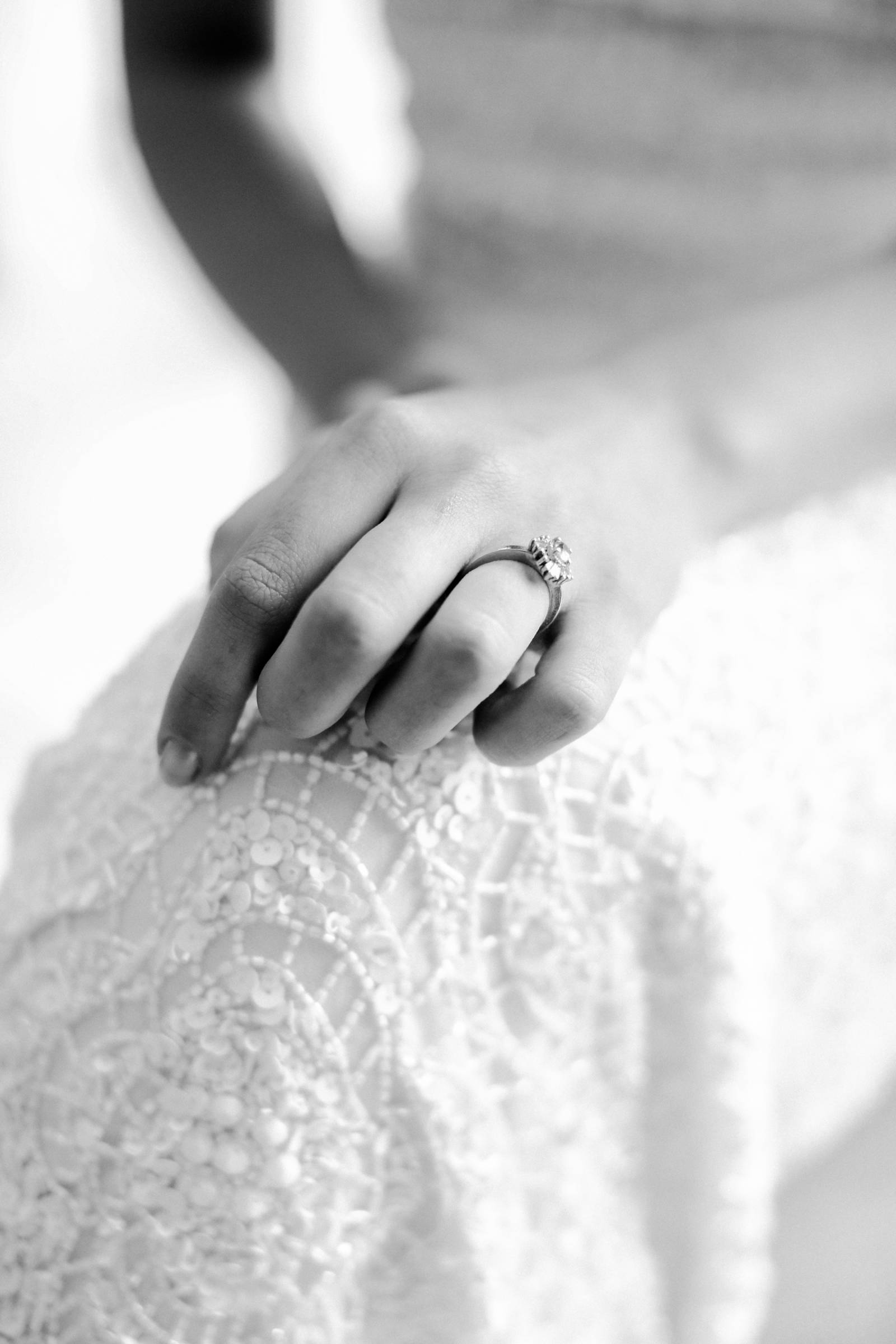 DESCRIBE YOUR WEDDING FLOWERS: I chose all champagne and white toned flowers with hints of pink and peach, and I couldn't have been happier with the flowers I found at market that just seemed to be in all the right colours. I ordered lots of the flowers I knew I definitely loved and wanted such as Julia and HoneyDijon roses from Soho Rose Farm and Café Au Lait Dahlias, Foxglove and Scabiosa, then picked the rest from what I loved at market. They really met the "soft, floaty" feel that I wanted to create.
WHAT ADVICE WOULD YOU GIVE OUT TO COUPLES PLANNING THEIR WEDDING? Plan a breakfast the day after the wedding with just the closest few of your family and friends, and it really makes your wedding day seem to be made all the more special. During the wedding, you don't have that much time to just catch up with your family, so it is something really special.
MOST MEMORABLE MOMENT: For me, before I started walking down the aisle I was hanging on to my dad so tightly and I was so nervous, he was trying to calm me down with some dad jokes. As soon as we walked down and I saw Ryan, I wasn't nervous anymore =, I was just so happy.
TELL US A LITTLE ABOUT YOUR HONEYMOON: We tripped to New Caledonia and visited some of the islands around there, we snorkelled, swam, explored the islands caves, and had the most relaxing holiday ever after a really busy year.
IS THERE ANYTHING YOU WOULD CHANGE OR DO DIFFERENTLY: I was so happy with how everything turned out on our special day, and I don't think I would change a thing.