Having winter coastal tones in mind, Southern California wedding photographer AMY GOLDING wanted to create a whimsical engagement session filled to the brim with deep, moody romance. The colour palette of greys, deep blues, and creams were inspired by the tones of fog rolling in from the ocean and frothy water crashing against the cold, black rocks. Southern California florist Southern California florist OAK & AMBLE mixed gorgeous branches of cream-toned lunaria with lush neutral roses for the floral statement. Raychel Harrison of SALON NUUVO crafted a stunning, flowing braid to elegantly adorn the engaged bride.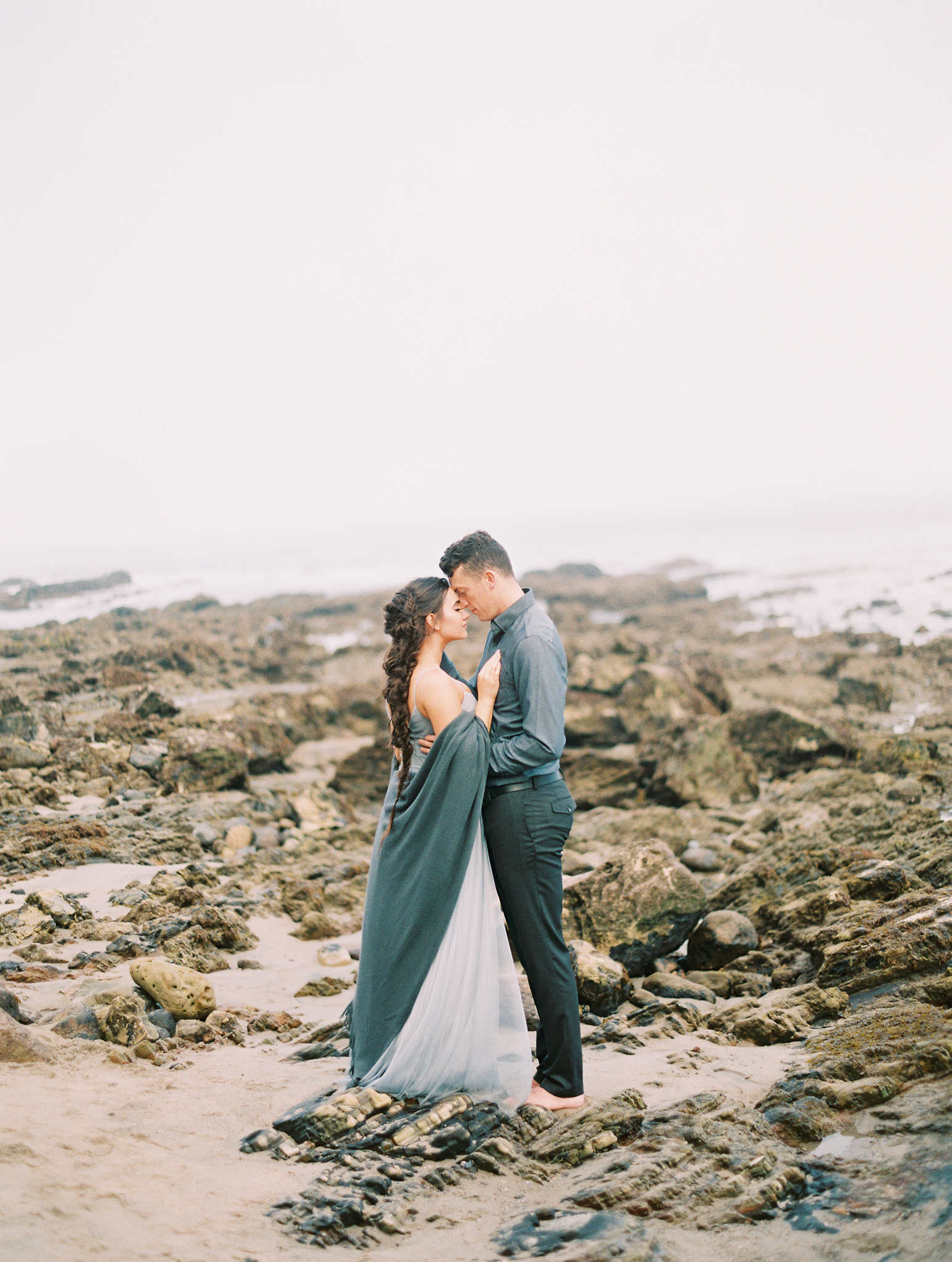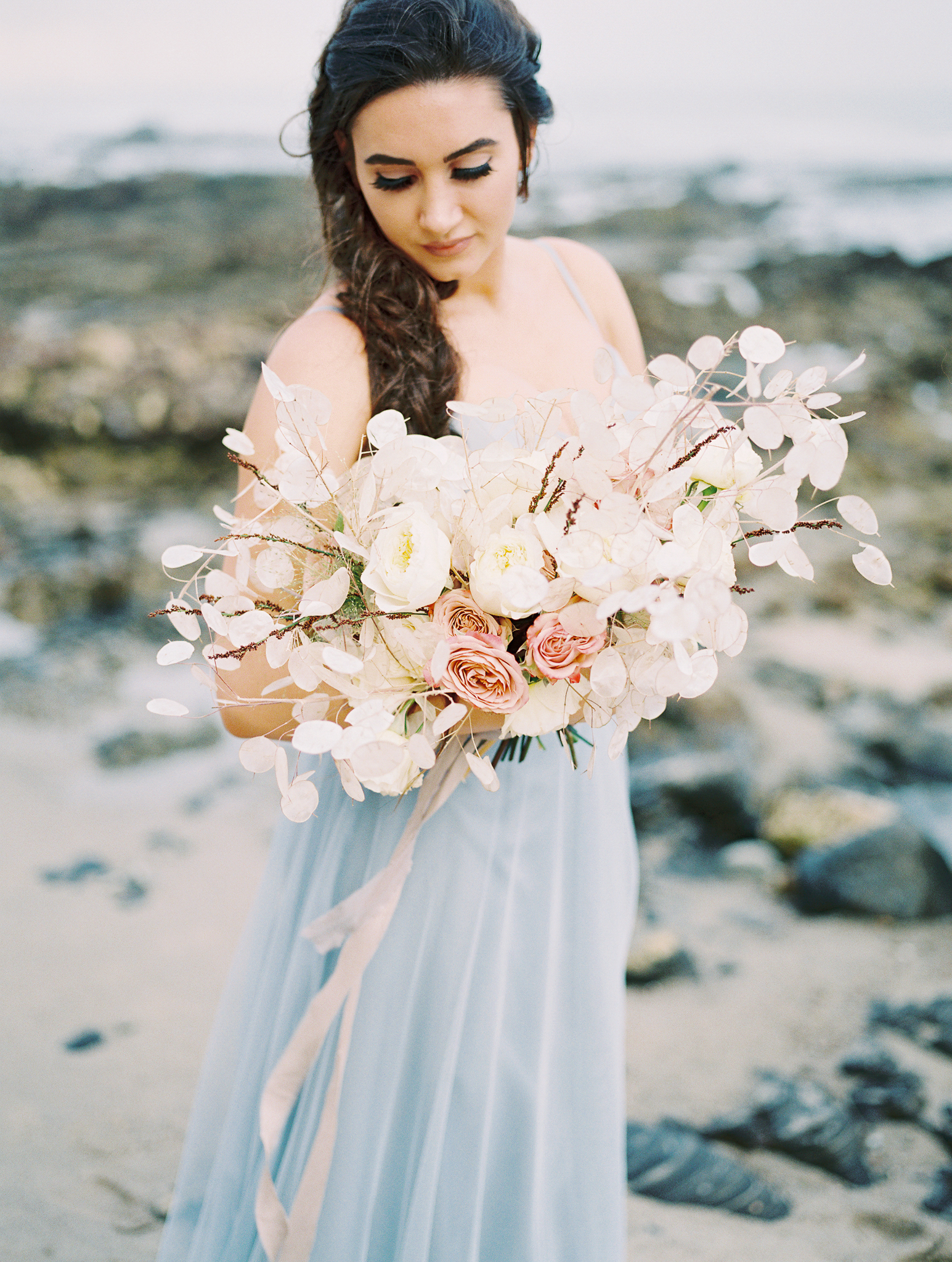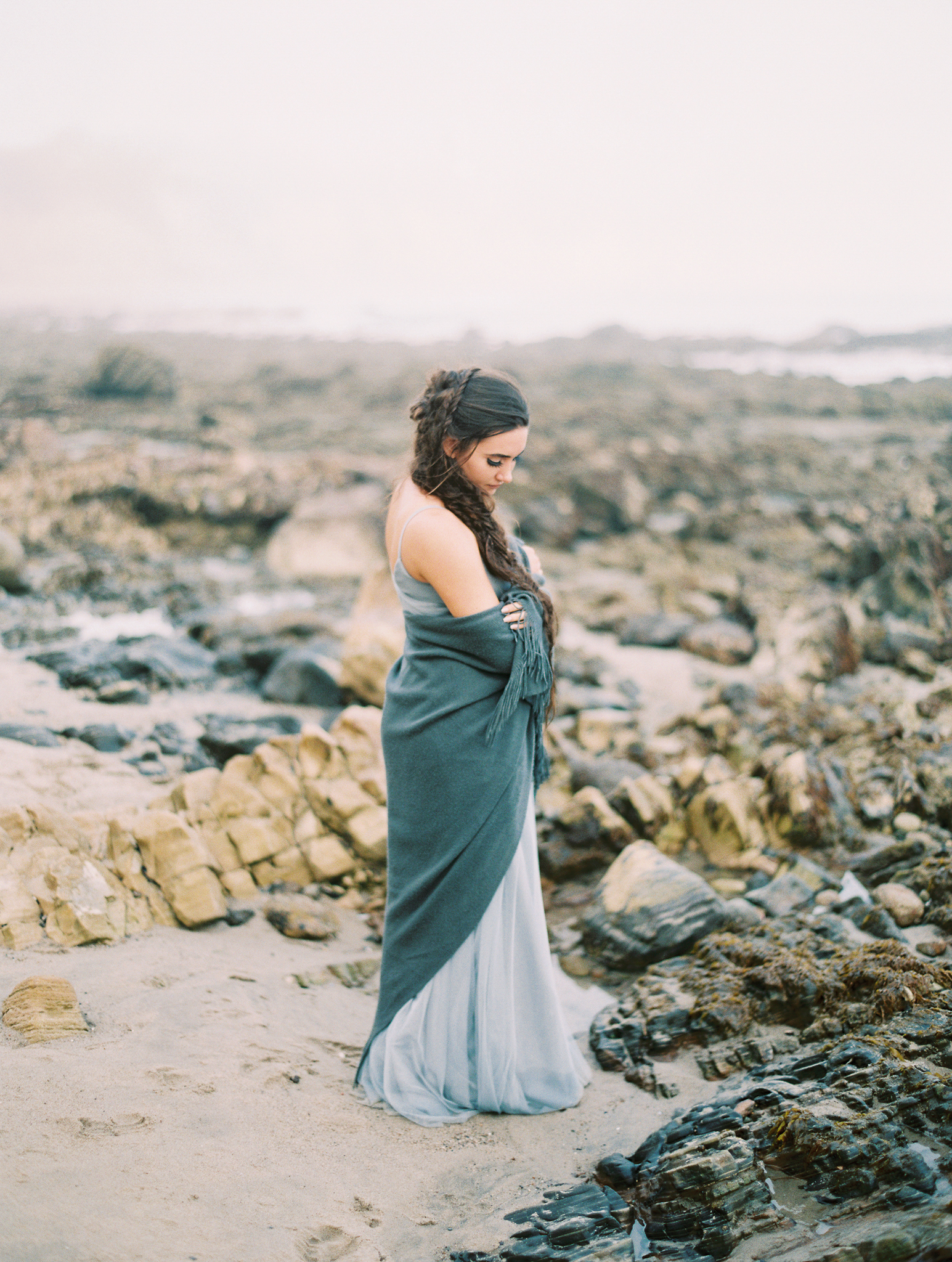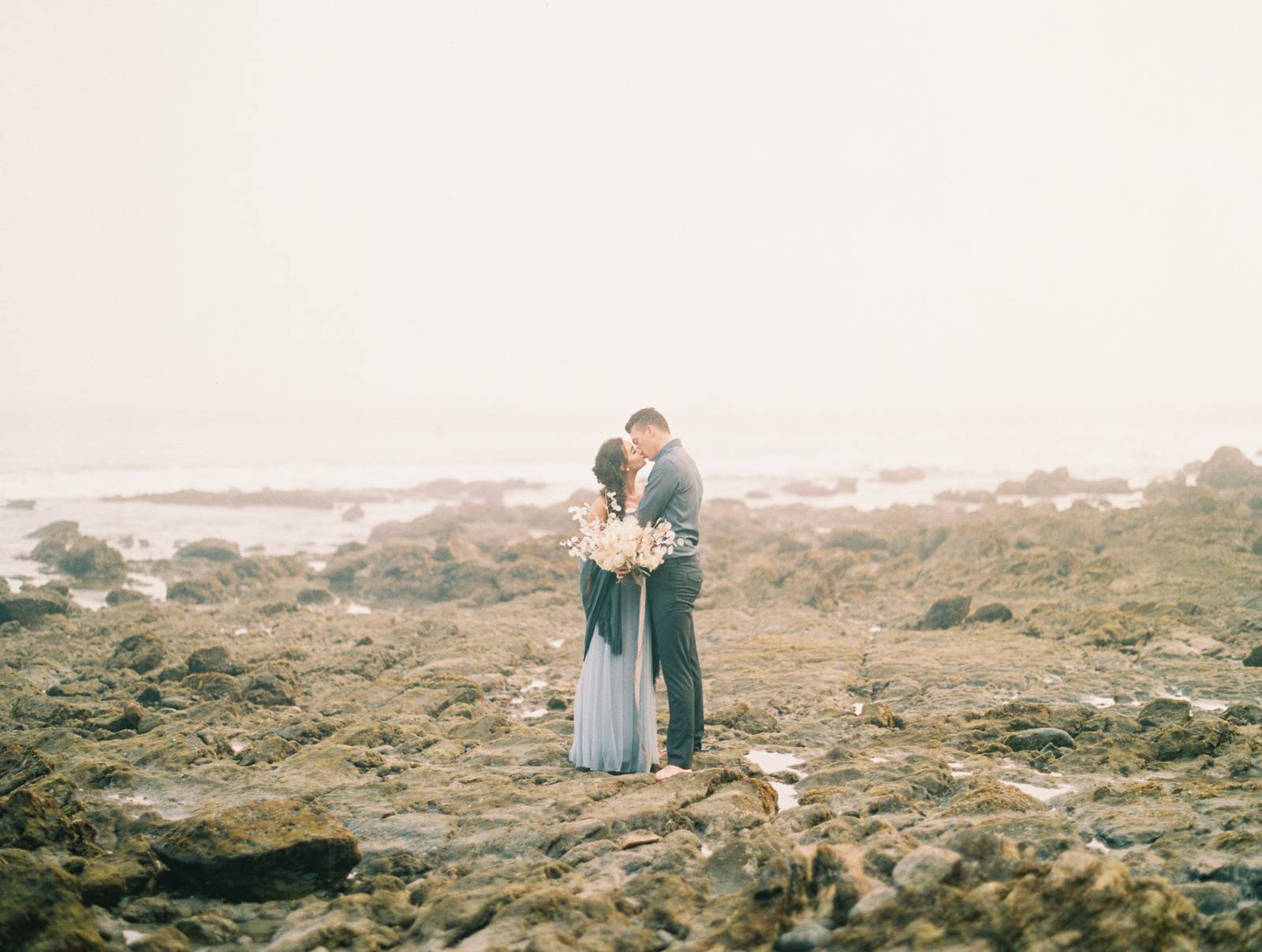 A huge thanks to Southern California wedding photographer AMY GOLDING for sharing this beautiful coastal inspiration with us. Amy is passionate about documenting love in the most raw of forms and collecting beautiful moments. Authenticity and kindness are her jam. She chases posing that is authentic and connective, and deeply believes that every wedding deserves to be beautifully and elegantly captured. You can see more from this Southern California wedding photographer in our vendor guide.
Southern California florist OAK & AMBLE has a style that is lush, natural and romantic. Owner Erin likes to take cues from nature when designing and she excels at utilising colour theory when selecting blooms. By drawing out subtle hues in the veins of leaves starting to change with the seasons or even reflexing petals to show how a flower variegates from one shade to the next, she can help expand and elevate a simple colour palette to one with depth and dimension. If you're a bride looking for a Southern California florist, check out more of her work in our VENDOR GUIDE.