Both being into astrology and energy, Olivia & Jared planned a cosmic theme for their wedding, held at T LAZY 7 RANCH in Aspen - an area which they both love for its spirituality and of course, outdoor activities! Captured by Colorado wedding photographers ALP & ISLE. Enlisting the help of Denver wedding planner THE STYLED SOIRÉE, they went with a colour theme of midnight blue and gold with pops of blush and created an 'O&J' brand for all the wedding details. Olivia used several antiques from her Grand-mère who lives in Paris. Her antique mirror and trays anchored Olivia's details during her "getting ready" session.
From their wedding planner, Jennifer of Colorado wedding planner THE STYLED SOIREE: "Olivia and Jared's driving force in life is energy. They believe that places, people, and, things have positive energy and they want to build their future channeling that energy. They wanted to make sure their theme of "the earth and the stars" shone through. Using crystals and agate to anchor their celebration, they also showcased star maps and celestial decor to elevate their wedding day. The 70lb amethyst that Jared "won in an auction" on his bachelor party holds energy and significance for the couple. But more importantly, Aspen Colorado provides incredible energy for the couple. It is a home-base for Olivia's family. Skiing, the mountains, and the town are keystones in Jared and Olivia's relationship."
HOW DID YOU MEET? Jared: Olivia and I met at a business happy hour meeting. Her good friend Curtis had set it up with intentions more than just "business". When she gave me her business card I asked if it would be cool if I called her (not for business). I asked her on a date a couple days later and the rest is history.
TELL US ABOUT YOUR PROPOSAL: Jared: Like most guys, I was waiting for the right opportunity and it was coming up on the holidays. Her aunt and uncle invited us to Watch Hill, Rhode Island for their Christmas celebration. Her mom decided to book us a couple nights at the Ocean House a few miles away as our Christmas present. So, the perfect time and setting kind of fell in my lap. As we drove up to her relatives I wanted to just go to the Ocean House and get it over with so I could relax but we were running late already and her mother insisted that we go straight to her aunt and uncle's. Later that night we did the gift opening and I really didn't know what to say when I didn't have anything prepared for my girlfriend, so I told her I had the gift in the car and that we would do our gift exchange in private. I was able to keep my composure and worry about the proposal the next day. Christmas Eve morning and her uncle decides to take everyone to brunch at the Ocean House. As her family comes in we decide to take a walk on the beach. I tell her cousin the plan and tell him to get his camera ready because at some point I was going to pull her aside and propose. My nerves start to kick in, my hands start to sweat and as we are holding hands, she starts to feel like something is off. Her family walks about 50 yards down the beach in the opposite direction and I give her cousin the quick nod. At that point, I get down on one knee and basically black out. I don't know what we said but I remember we were both crying and she had the ring on her finger so it must have been a success. Minutes later, her family is gathered around and congratulating and taking pictures. It couldn't have been more perfect.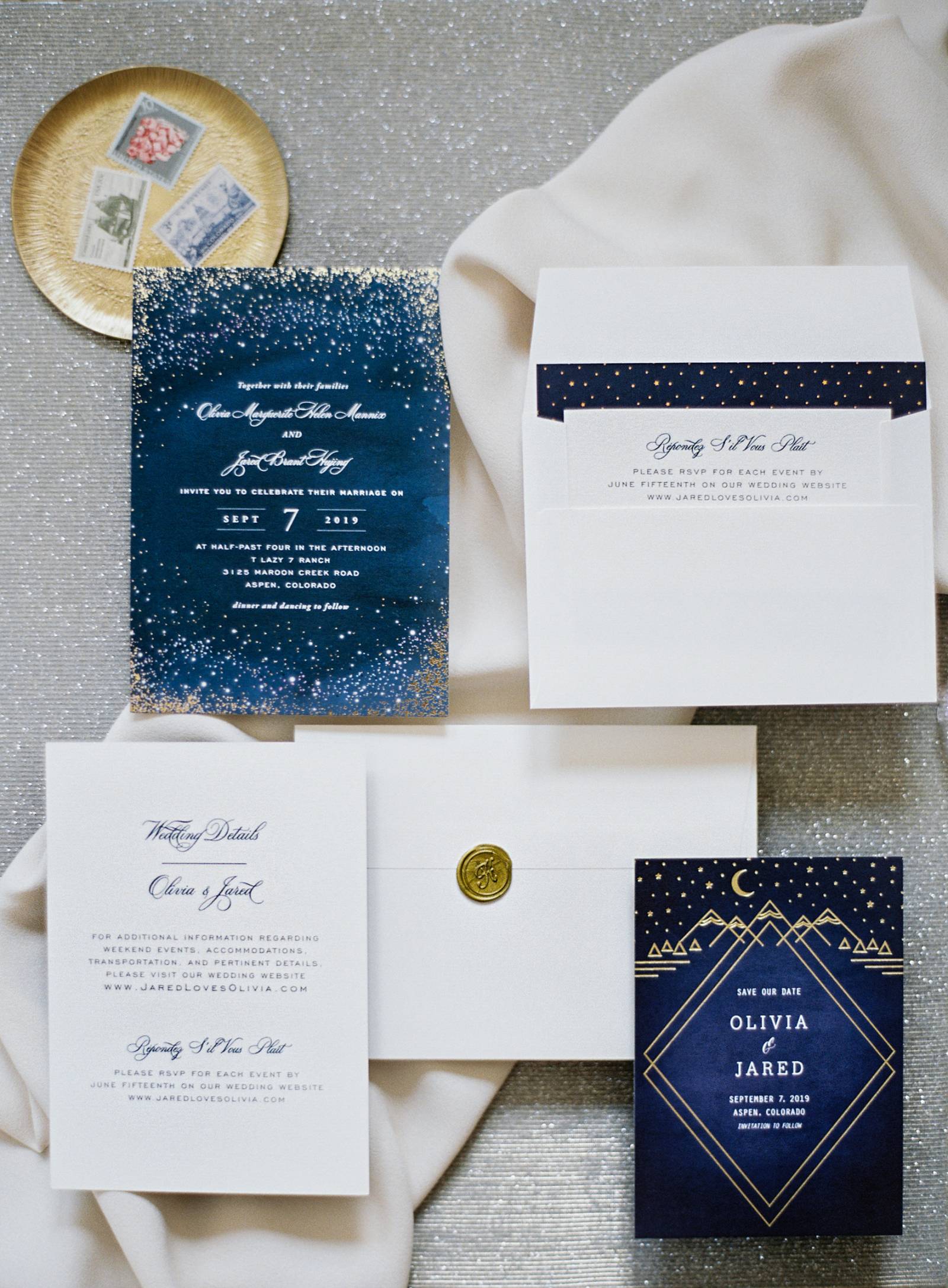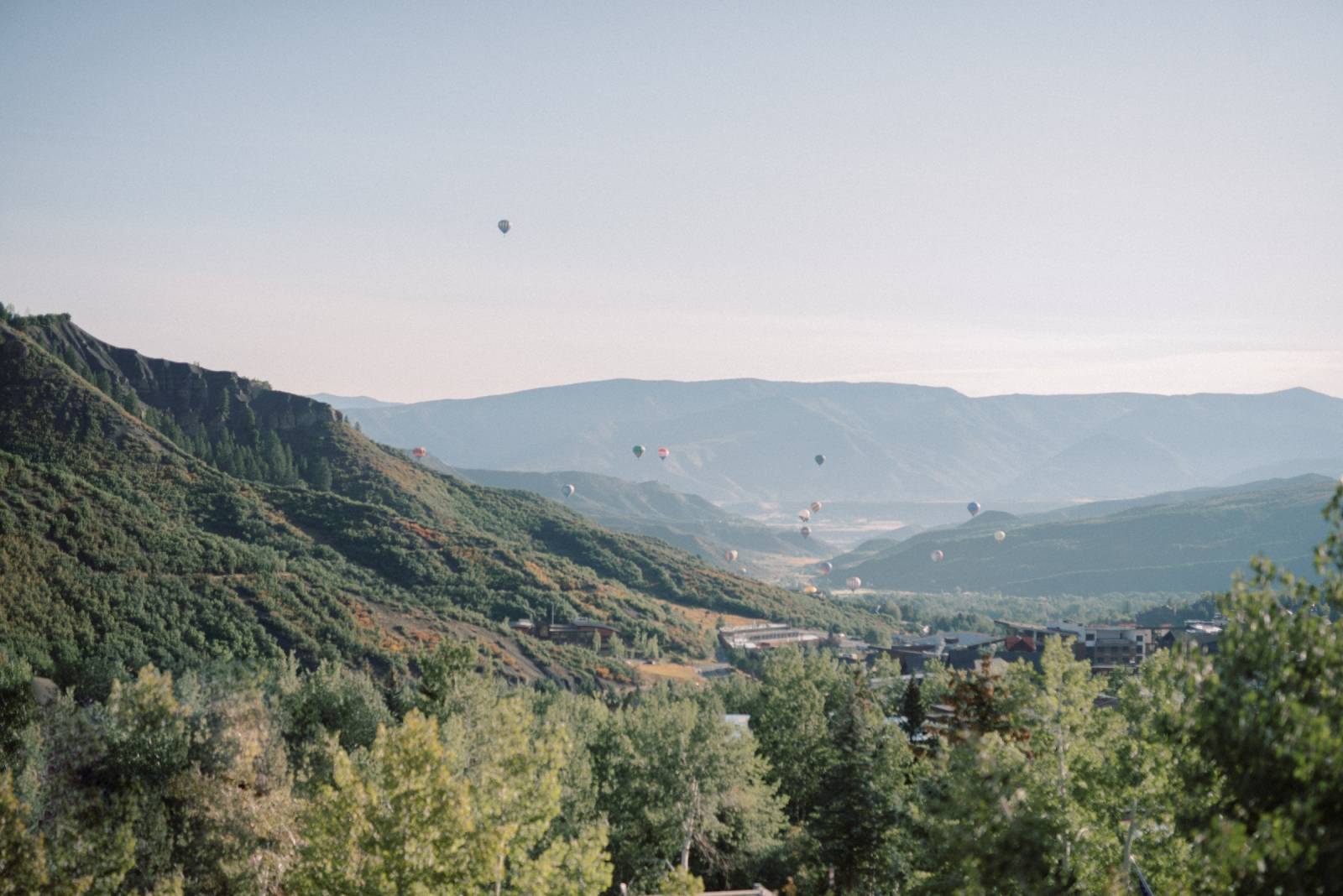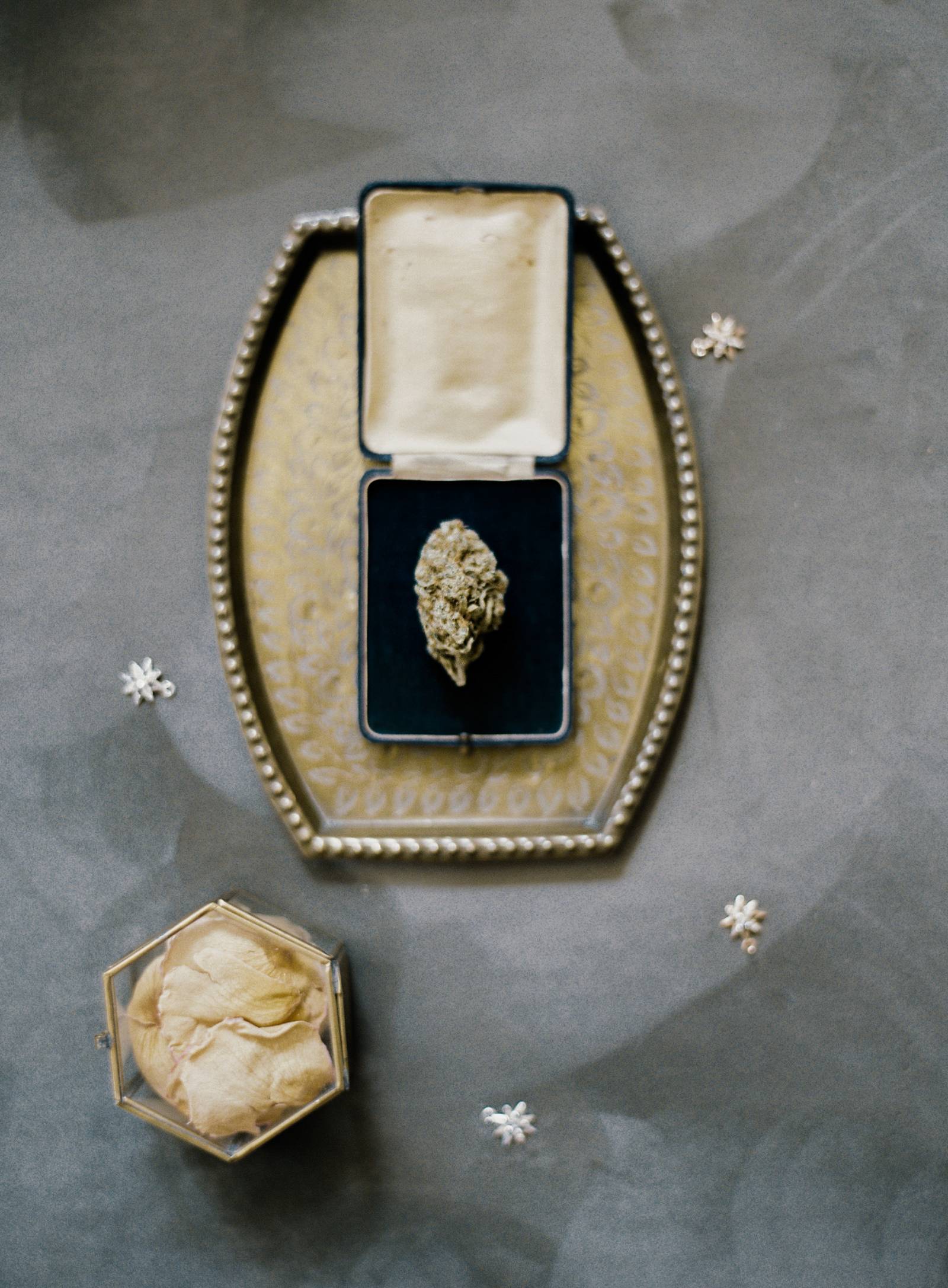 TELL US ABOUT FINDING YOUR WEDDING DRESS: OK, so to be honest, I was lucky enough to do the whole NYC shopping experience, as I am originally from Connecticut (Jared and I live in Denver) and know the city very well. We went to places like Pronovias, and Kleinfelds in NYC as well as the Plumed Serpent in Westport, CT. I went on a couple of different trips with my Mom, our very close friends and a couple of my bridesmaids! I kept the group small, so like 4 people at a time because I did not want to be overwhelmed with people's opinions. At the end of the day it was my decision! I probably tried on at least 20-25 dresses in total. I started with various looks, but then realised I loved mermaid, form fitting to show off my curves and crepe style… so very simple and elegant. I actually ended up purchasing a Pronovias dress from EMMA & GRACE in Denver. I worked with an incredible Anne Thomas Couture who was amazing and fit the dress perfectly, I went in and saw her about five times! She really made my vision come true.
DID YOU HAVE ANY DIY ELEMENTS? Our escort cards were midnight blue agate stone with gold. We were able to get a lot of cool elements on etsy, such as custom stir sticks, branded vow books, branded table settings and the menus, there was so much attention to detail (helps that i'm OCD!)
DESCRIBE YOUR WEDDING FLOWERS: Very simple. White Hydrangeas, blush roses, and for the alter, we had a crescent piece with ornamental grasses.
WHAT ADVICE WOULD YOU GIVE OUT TO A COUPLE PLANNING THEIR WEDDING? Have fun and plan details far in advance so you have time to see them come to fruition.
MOST MEMORABLE MOMENT? Our first look. We were both really nervous and emotional. We have always expressed our emotions and they came flooding in at that moment. The ceremony and reception were a piece of cake compared to the first look.
TELL US A LITTLE ABOUT YOUR HONEYMOON: We did our honeymoon shortly after the wedding in French Polynesia. We did 1 night on Tahiti, 3 nights on Moorea, and 3 nights in Bora Bora. It was an uncompromised experience that we will never forget. We had some very unique experiences that we will always remember. The beaches, ocean and wildlife were fascinating. The views left us speechless and the connection we made was everlasting. We made some really cool friends along the way as well.
A big thank you to Colorado wedding photographers ALP & ISLE for sharing this gorgeous wedding with us. Blessed to live amongst the stunning landscapes of the Rocky Mountains this husband and wife team translate your day with a focus on natural interactions and emotion. If you're a Colorado bride you can see more of their work in our vendor guide. And you should definitely check out this Understated modern rustic wedding at Devil's Thumb Ranch.
Denver wedding planner THE STYLED SOIRÉE is a valued member of our vendor collective. From an urban Denver gallery wedding to an elegant mountain ranch wedding, Jennifer can help you plan it! "This beautiful state has it all. Having so much variety in the weddings i help design is the best part of this job! I love helping design truly unique events for every couple i work with, that reflect their love and values while throwing an amazing party for their guests." See more of her work in this Scandinavian inspired winter wedding inspiration.