Arriving just before the gate closed, North Carolina wedding photographer TARA HODGES met Chloe and Conner at BILTMORE ESTATE on a divine early spring day. The evening light was beautiful and the warmer spring temperature was perfect for Chloe's delicate floral dress from V. CHAPMAN.
Tara tells us, "The evening was a quiet one at Biltmore, giving us magical moments with just the two of them in front of the estate. It was as if we had the whole manor to ourselves. After capturing the stunning textures, mountain views and architecture, we made our way to the awakening gardens for a few moments. The new blooms painted a soft and lovely backdrop.

Conner and Chloe first met in middle school, and have so much love for each other. Conner admires Chloe's love the Lord, her smile and her heart. And Chloe adores his laugh, work ethics and never-ending kindness towards her."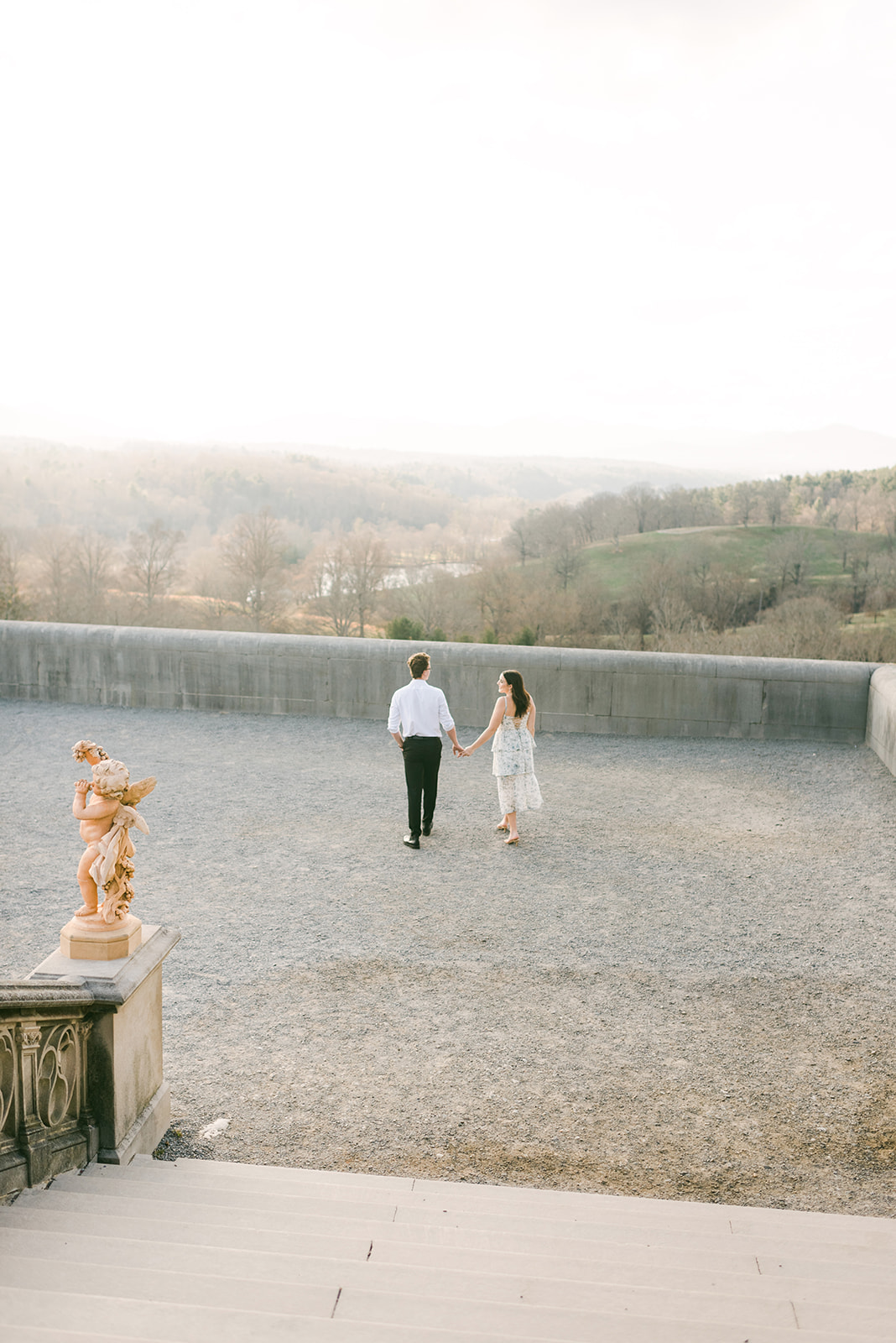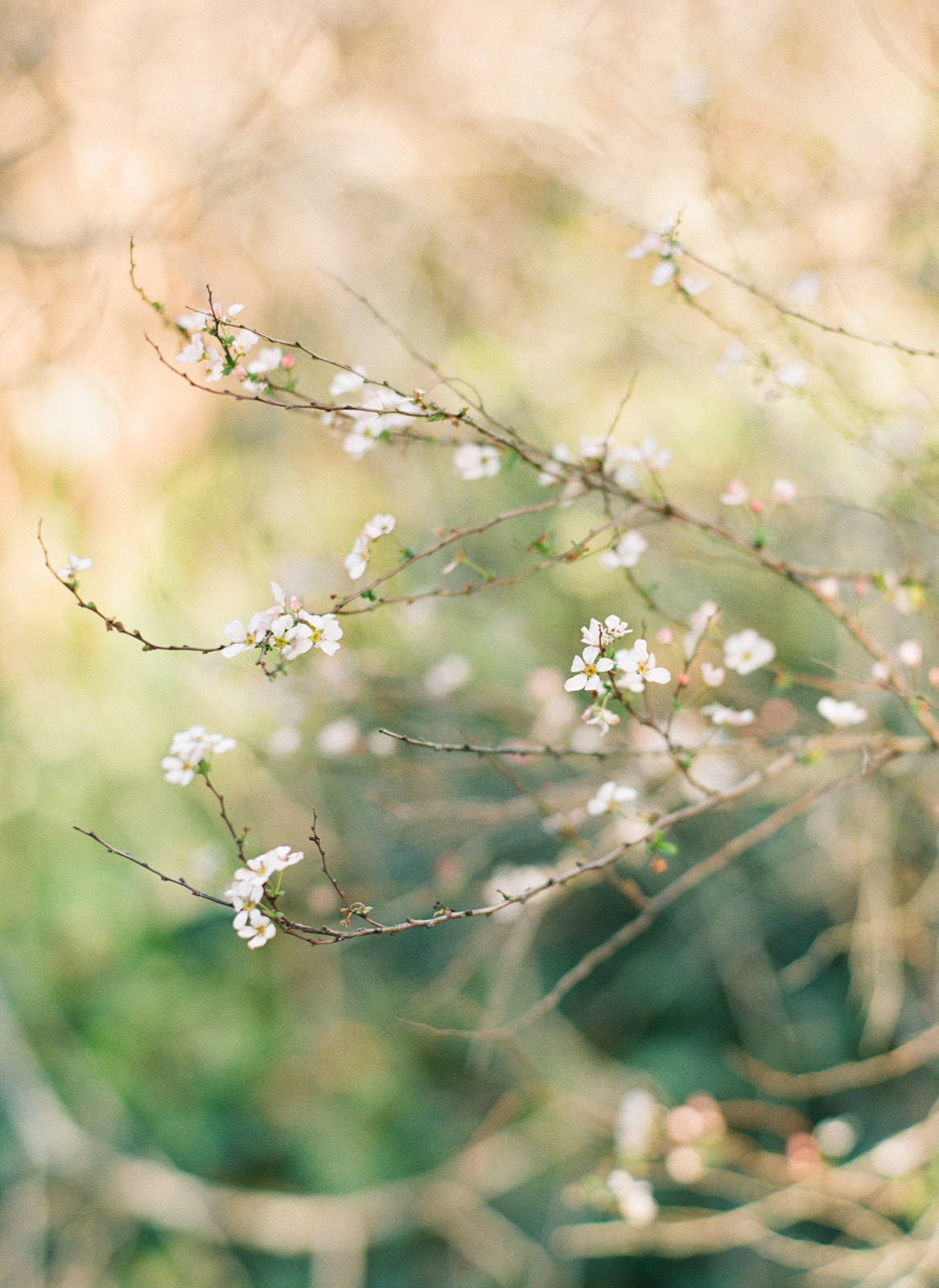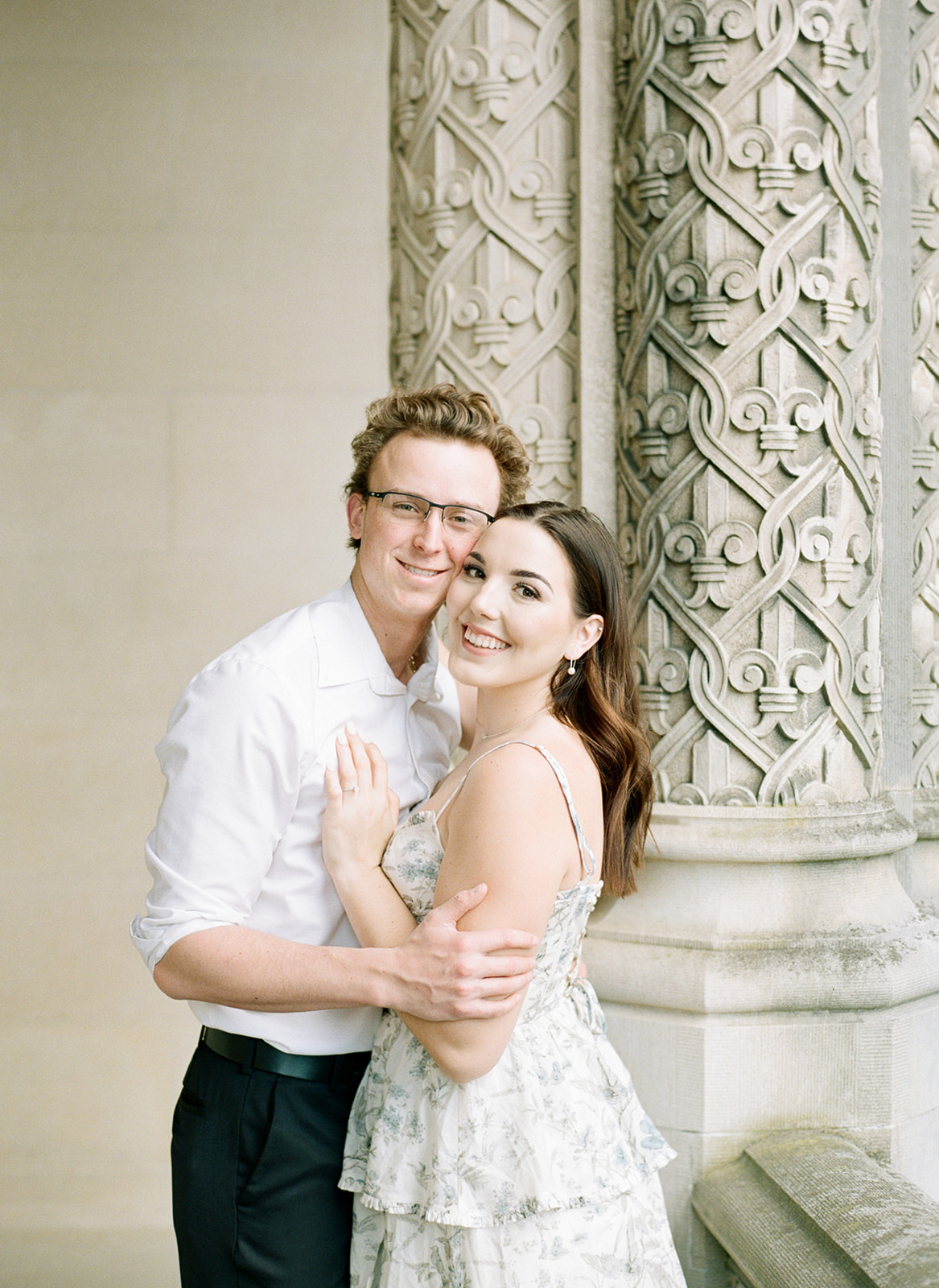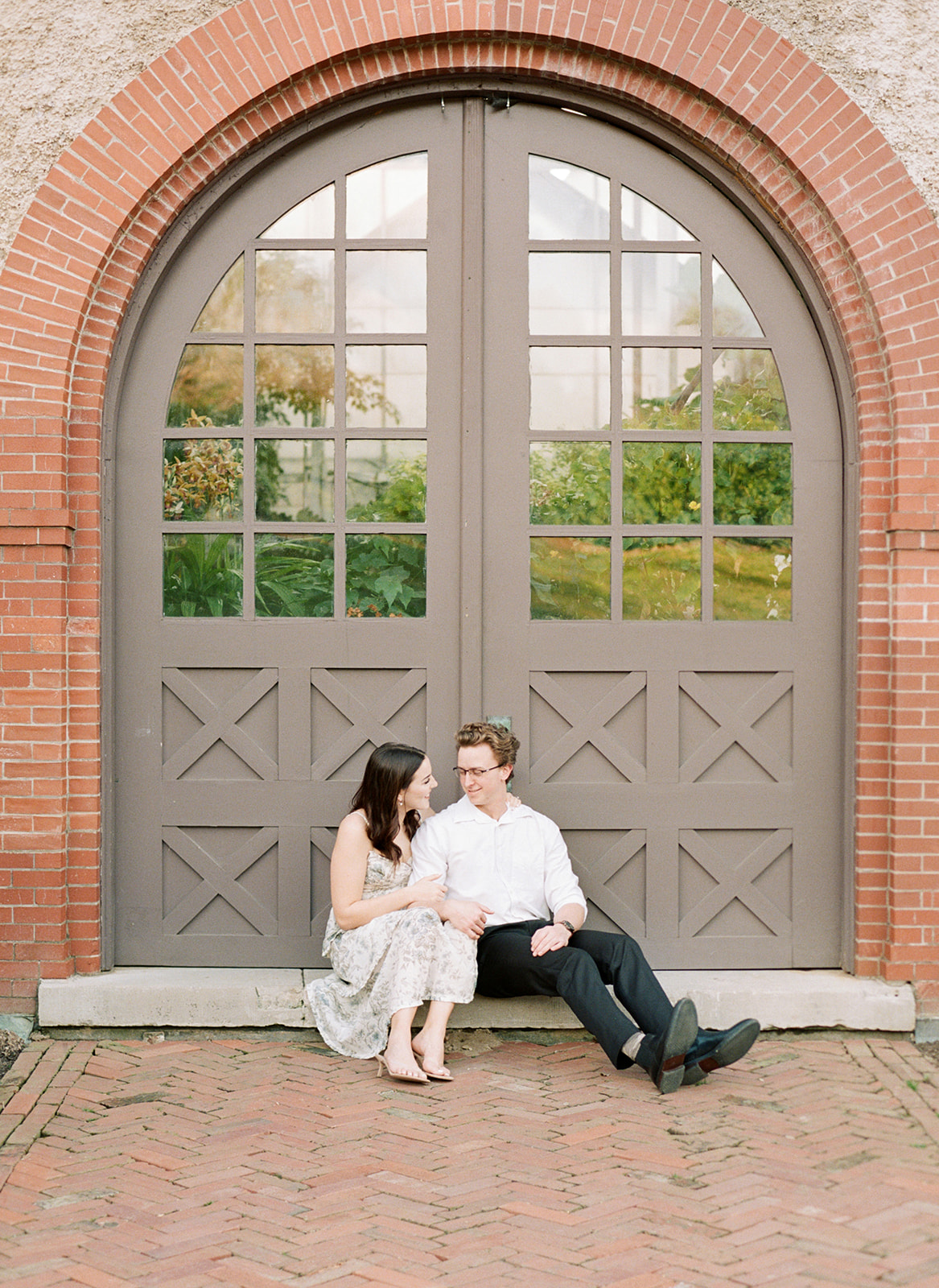 A huge thank you North Carolina wedding photographer TARA HODGES for sharing this beautiful engagement shoot with us. Tara is a film and digital fine art wedding photographers based in the mountains near Asheville, North Carolina, where she lives with her husband and three children. Her love affair with photography began at an early age when she was gifted a film camera. She enjoys adventuring the beautiful area she calls home, but also traveling with clients to amazing destinations around the world. As a visual storyteller, Tara firmly believes that life is fleeting and she strives to capture how every moment feels. She will guide throughout your photography journey, making you feel comfortable, so together you will capture beautiful, elegant, and timeless images. You can see more of her portfolio here.