After originally connecting through their mothers, Natalie & James started chatting on line and eventually in person. After a surprise candlelit proposal at their home they went about planning their wedding in Bowral, just south of Sydney. They wanted a simple and elegant country wedding and CENTENNIAL VINEYARDS was the perfect spot for it. Sydney wedding photographer AMELIA SOEGIJONO captured their beautiful day and had this to share with us:
"Nat and James got married in one of the most picturesque parts of Sydney region Bowral during spring time. They got ready at the Rift estate where their family mingled and we had spent the morning with the girls walking around the blooming garden and picking little garden flowers. It was the most perfect and beautiful start of the wedding day! Then we arranged for dad to see Natalie for the first time, and that was a rather emotional happy moment for everyone. I think everyone deserves to have a moment of quiet to shed a happy tear on their most special day! The rain poured so heavily from heavens as we are entering the church, so we are so lucky that it was an indoor ceremony! We spent Half of the portrait session in the rain too, but Natalie and James are the most trusting and easygoing lovebirds. They were so relaxed and just enjoyed being with each other and the bridal party, after all that's all that matters on a wedding day! The love and celebration! Everything else is a bonus! The portrait session took place at the vineyard owner's private garden, they are so lucky that he opened his doors to us as they are friends of Nat and James's family: The gardens are manicured and immaculately landscaped. It was peaceful and serene, imagine waking up to that still and romantic landscape every morning! Their reception was decorated with the most lush greeneries and it was like a magical secret garden! As food are served and memories are made, I saw the sun broke through the clouds, I am so happy that Nat and James took the opportunity to sneak out for some precious sunset golden photos. Their wedding were heartfelt because I see how they embraced challenges on their wedding day because of the rain, it didn't deter them from celebrating this milestone moment; and glorious because the sun shines upon them and they took the time to embrace it. We wish you both the most wonderful love story and life journey Nat and James!"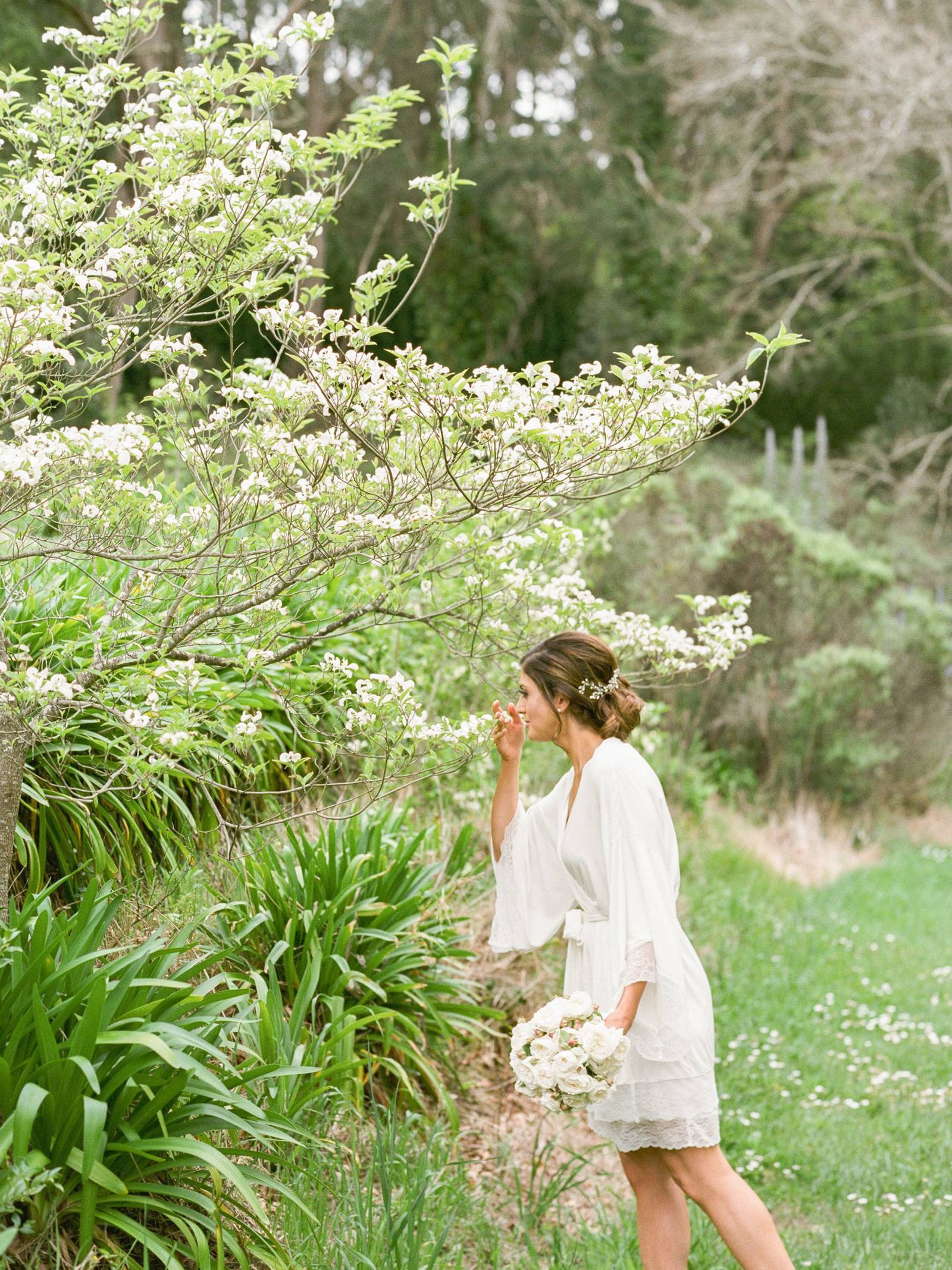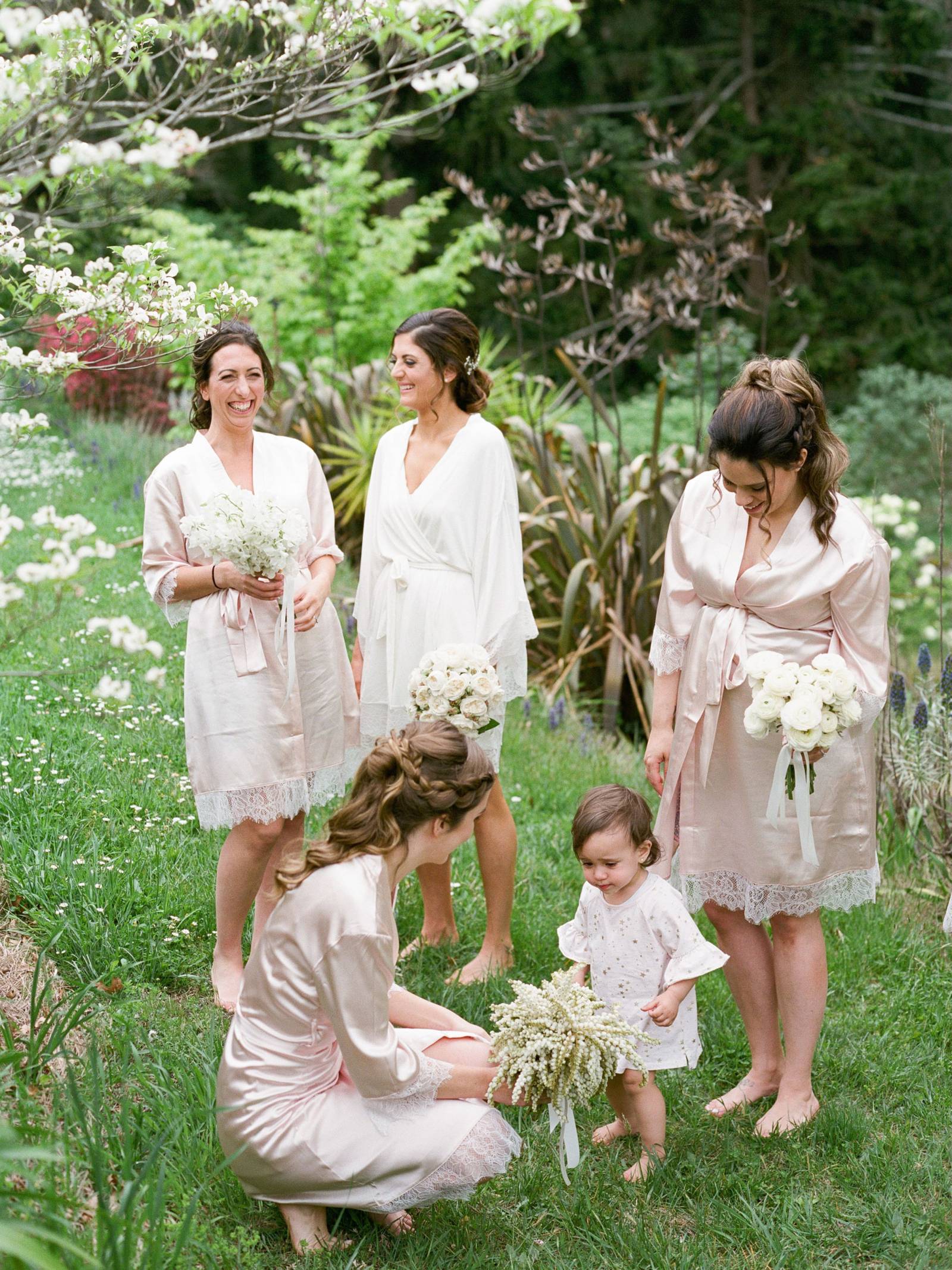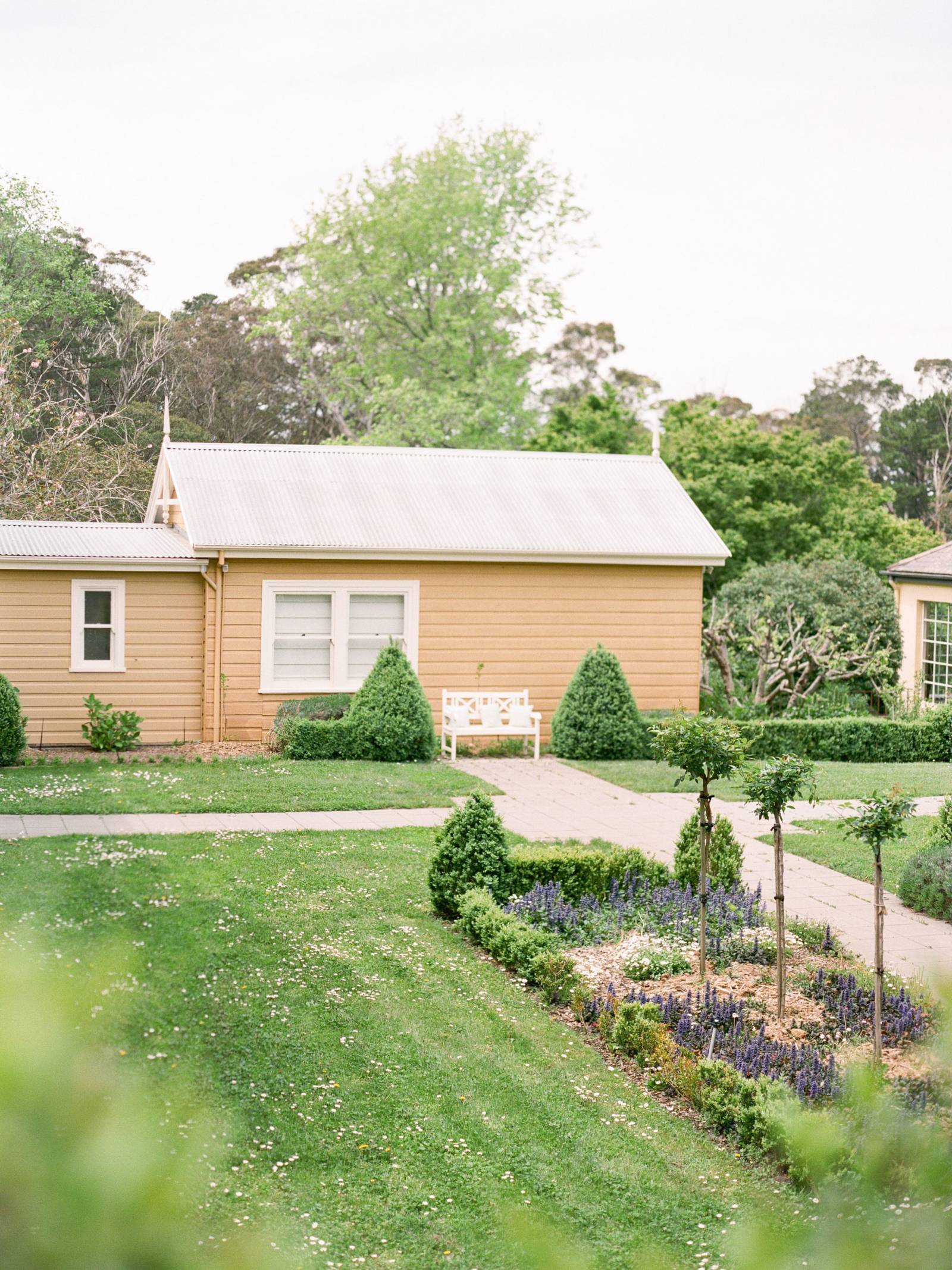 TELL US ABOUT FINDING YOUR WEDDING DRESS: It was simple for me, I always had an idea of what I wanted but was never sure. Last minute called into a dress shop in the city. I tried on 3 dresses and as soon as I tried on the second I knew it was the one. It fitted well and fitted in with the theme of the wedding. I decided to changes into a second dress half way through the reception to be more comfortable and able to move around and dance more freely.
DESCRIBE YOUR WEDDING FLOWERS: White and green. Elegant and beautiful.

FAVOURITE DETAIL OF THE DAY: Everything! It was an absolute fairytale and we loved everything. The flowers definitely made it.
WHAT ADVICE WOULD YOU GIVE OUT TO A COUPLE PLANNING THEIR WEDDING? Just relax and enjoy the process, don't sweat the small things. Remember it is your day.
MOST MEMORABLE MOMENT? Walking into the reception and seeing the reception completed. Also, our first dance having everyone we love to celebrate us.
TELL US A LITTLE ABOUT YOUR HONEYMOON: We decided to go to Port Douglas for a short getaway. It was just what we needed to unwind after the wedding. Followed by a holiday to Queenstown, New Zealand where we had our first holiday as a couple a few years ago.
A huge thank you to Sydney wedding photographer AMELIA SOEGIJONO for letting us share this lovely wedding with us today. If you're a Sydney bride be sure to check out more of Amelia's work in our vendor guide. As a wedding photographer Amelia is invested in your love story. "Working with you is not just another job to be completed but it is truly an honour and a gift and my life's work." You might also want to check out this Serene & elegant ballet bridal inspiration with intentional simplicity.