Stephanie and Travis were married right on the cusp of Spring. When they chose their March wedding date, they knew that The Midwest wouldn't have a chance to green up before their nuptials, so wedding planner LOVESTRUCK EVENTS and florist ASHLEY FOX DESIGNS transformed their indoor wedding venue and designed their celebration to excite their wedding guests for the warmer temperatures and delicate blooms that Spring would soon bring. ALEX STEELE PHOTOGRAPHY was there to document their beautiful day.

The planner shares with us, "Their colour palette played a huge role in visually representing the transition into spring. The palette was largely made up of the soft, delicate colours you would find in the springtime: dusty pink, spring green and latte. We added in accents of rust and amber, deeper tones that symbolise Winter. This beautiful palette was expertly applied in the flower arrangements. Textural collections of hellebore, sweetpea, spirea, and garden roses were arranged so they appeared to be sprouting out of matte ceramic bowls.

The wedding design included modern elements to evoke the feeling of a crisp, Spring morning. We brought in various acrylic pieces to emphasise that modernity while providing a textural transition to the crystal chandeliers which were permanent fixtures in the wedding venue. Large-scale installations wow'd the wedding guests as they entered the venue. An oversized acrylic seating assignment board featured flowers and greens growing over six feet behind it. Huge mounds of spirea and spring foliage were arranged so they appeared to be shooting up from acrylic pedestals on the ceremony altar. A custom dessert cart featured mini desserts like macarons, fruit tarts, cake shooters, champagne gummy bears, and artful petit fours. The dance floor was highlighted by a canopy of greens and crystal dew drops growing out from a large crystal chandelier hung in the centre."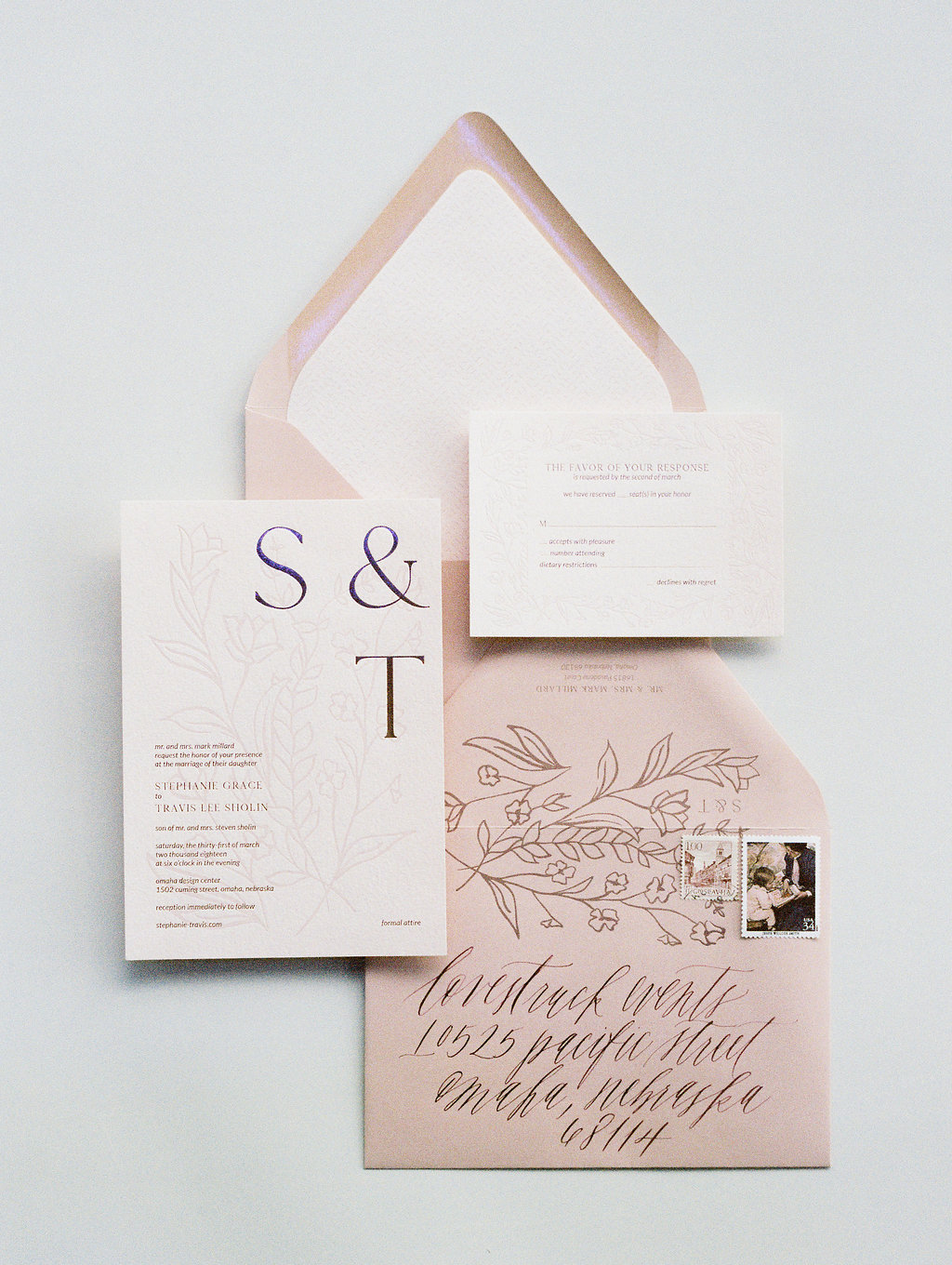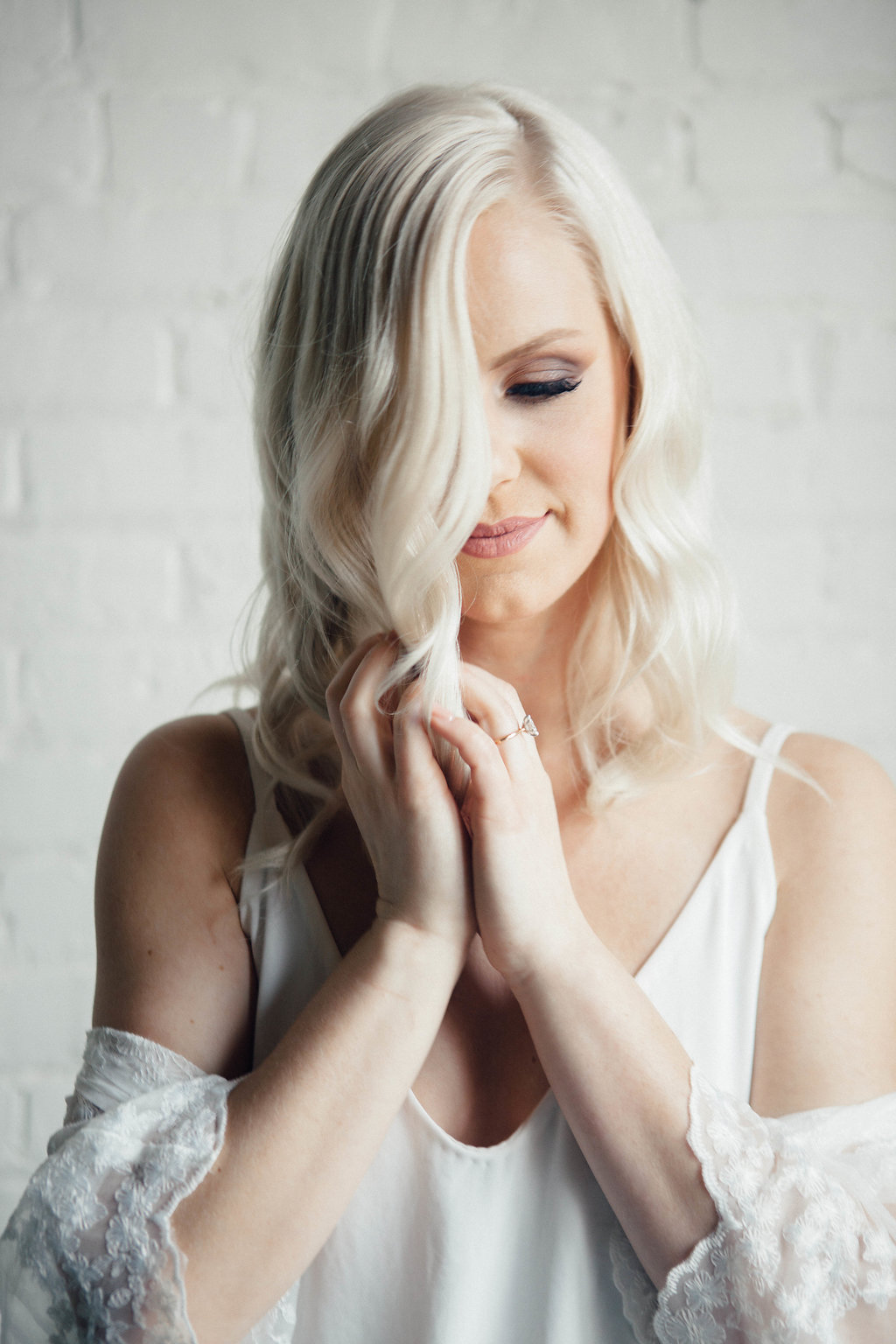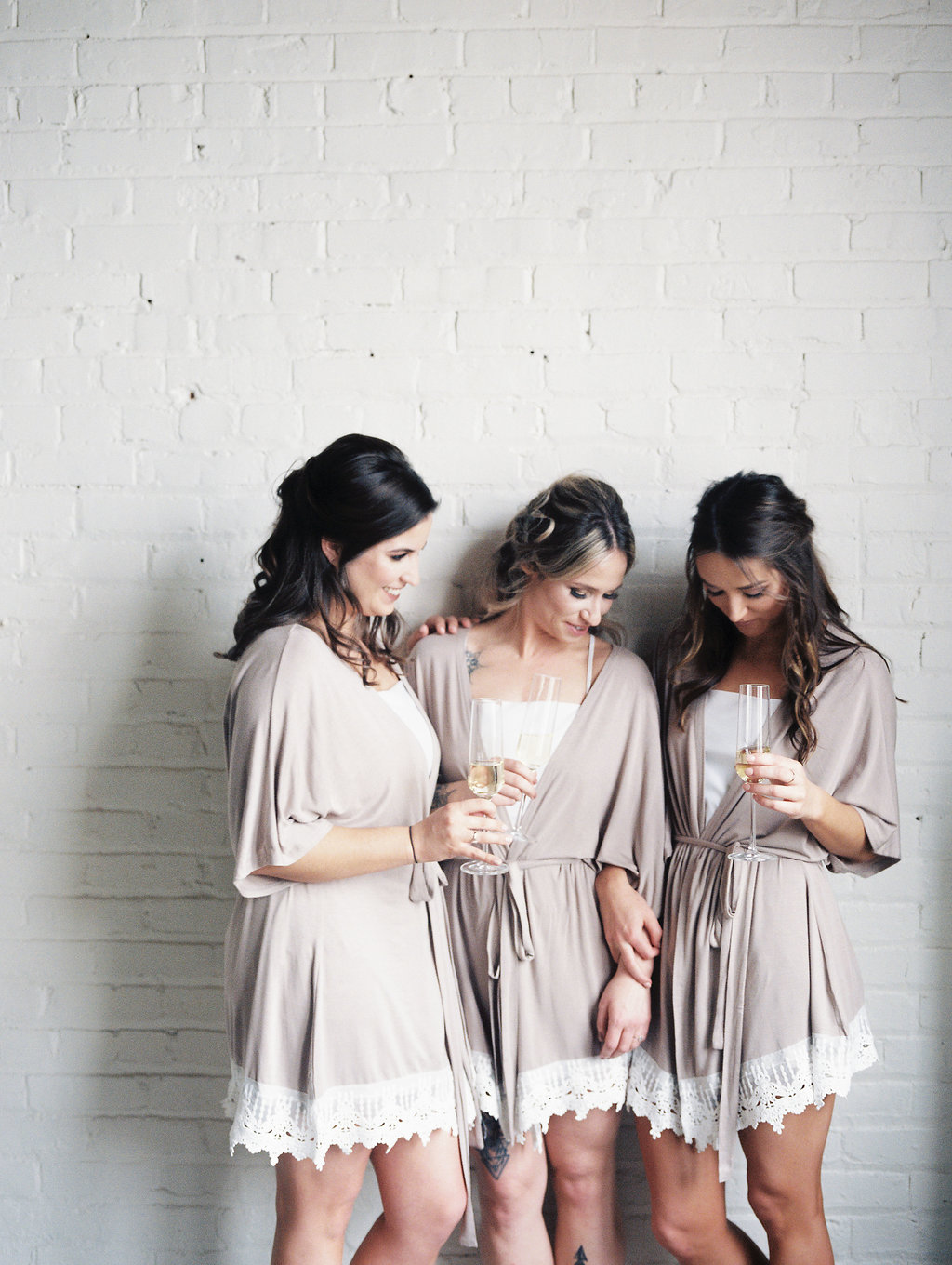 WHAT DID YOU ENVISION YOUR WEDDING BEING PRIOR TO PLANNING? I really wanted an "enchanted elegance" style for our wedding. I wanted it to reflect our (my husband and I's) personality without it being TOO girly on my end. Our most important aspects of the wedding were good food, lots of drinks, and flowers/decor. We also had a unique amount of space to work with at our venue. Lovestruck made all of our dreams (and more!) come true.

WHAT WAS YOUR COLOUR PALETTE AND YOUR STYLE VISION? Our colour palette was taupe, desert rose, mauve, cappuccino, blush. Overall, I wanted our wedding to feel elegant without it feeling "stuffy," mixed with an enchanted vibe throughout the space. Lovestruck added a light, airy, spring-awakening design that we absolutely loved. We wanted everyone to feel welcome and ready to party!

WHAT UNIQUE ELEMENTS OR DIY DETAILS DID YOU INCLUDE? Me DIY?! That would have been a disaster! Our planners, florist, and other vendors used their skills to design a unique escort stand (that WOWed everyone!), an enchanted forest with crystal dewdrops and chandelier above the dance floor, and champagne gummy bears for the win! We also incorporated See's Candies for our favours, which has a tie to my Dad's work. Guests could choose from a variety of chocolate and Trav's and my favourite - butterscotch suckers. My dress was also somewhat unique because I wore a skirt over it for the ceremony and took off the skirt for the reception!

WHAT WAS YOUR FAVOURITE MOMENT? Can I only pick one? That is tricky. Some favourite moments were: saying our personal vows to each other, being announced "Mr. and Mrs. Travis and Stephanie Sholin" for the first time, having our dog Simba be there for pictures, listening to the speeches, and dancing the night away with all of our family/friends! The photo booth was a big hit, as well. My favourite design element was the enchanted forest above the dance floor.

TELL US ABOUT YOUR FLOWERS, YOUR GOWN, YOUR FAVOURS, YOUR CAKE, ETC. Our flowers were absolutely stunning! Our florist couldn't have done a better job. She nailed it. I had a few different times when friends or family mentioned that they felt the flowers represented my personality to a tee! They really had the "princess" vibe that I love without it looking tacky. I think the darker tones off-set any chance of it looking "too pink." The flowers were very elegant. My dress was a fitted PRONOVIA'S dress with lace sleeves. I wore a tulle skirt with a customised train to make it very dramatic for the ceremony. When it was time to party, I took that bad boy off and had my party dress on! Our cake had a rose gold trim to make it look like a flower blooming to go along with our spring awakening feel!

WHAT IS ONE PIECE OF ADVICE THAT YOU COULD GIVE BRIDES-TO-BE? Get a wedding planner - if in your budget. If not, don't fret, but ask for help from family and friends in the planning process! I can't imagine how stressful it would feel doing that all by yourself. Also, when it comes down to it, your big day is really about you and your significant other. People are there to witness your love and to celebrate that, so don't forget to just enjoy the moment!