Situated amidst a gorgeous valley surrounded by the Atlas Mountains and full of naturally modern Moroccan décor, the boutique resort of KASBAH BAB OURIKA is just outside of Marrakech. Atva & Samir chose to hold their wedding there - the Groom's home country - and ensured it was a blend of their Western and Eastern cultures by having multiple wedding ceremonies and incorporating their respective cultures' traditions into every moment of their event.
It was just after their fourteen-year anniversary that Samir surprised his Dutch bride with a sweet proposal. "To be honest, I had been hoping for it for quite some time, and I didn't expect it to happen," Arva admits. "One random Saturday morning, he asked me to sit down and gave me a traditional Moroccan sugar cone with a note that said: 'Will you marry me?'" The couple, who met while working at a seaside restaurant in Kijkdijn, opted for a magical destination wedding in Morocco that was natural, modern, and honoured their mixed heritage. They included both Moroccan and Western elements, as well as personal details, like the hand-tied bouquet Arva brought all the way from the Netherlands, and the Pulo Duro ice cream cones from Samir's childhood that they served to their guests.
"I think what made it 'us' was the fact that we were able to capture the best of both Western and European wedding traditions. The Henna night had traditional Moroccan dress, and our entrance was accompanied by Berber folk music and dance. We served shared tagines and typical Moroccan wedding desserts. And of course henna, but for everyone, not just the bride. Our wedding day was more traditional Western, with my dad walking me down the aisle, a ring ceremony, photo shoot and toast, but with milk and dates for prosperity and fertility before the ceremony and of course sugar (or candy) thrown at the end of the ceremony."
Samir's favourite moment was seeing Arva walk towards him to the tune of Jacob Banks' 'Silver Lining'. "She was slightly nervous and stressed, but so beautiful," he says. For Arva, it was the brief private moment the couple shared before dinner: "when I realised this great man was now my husband".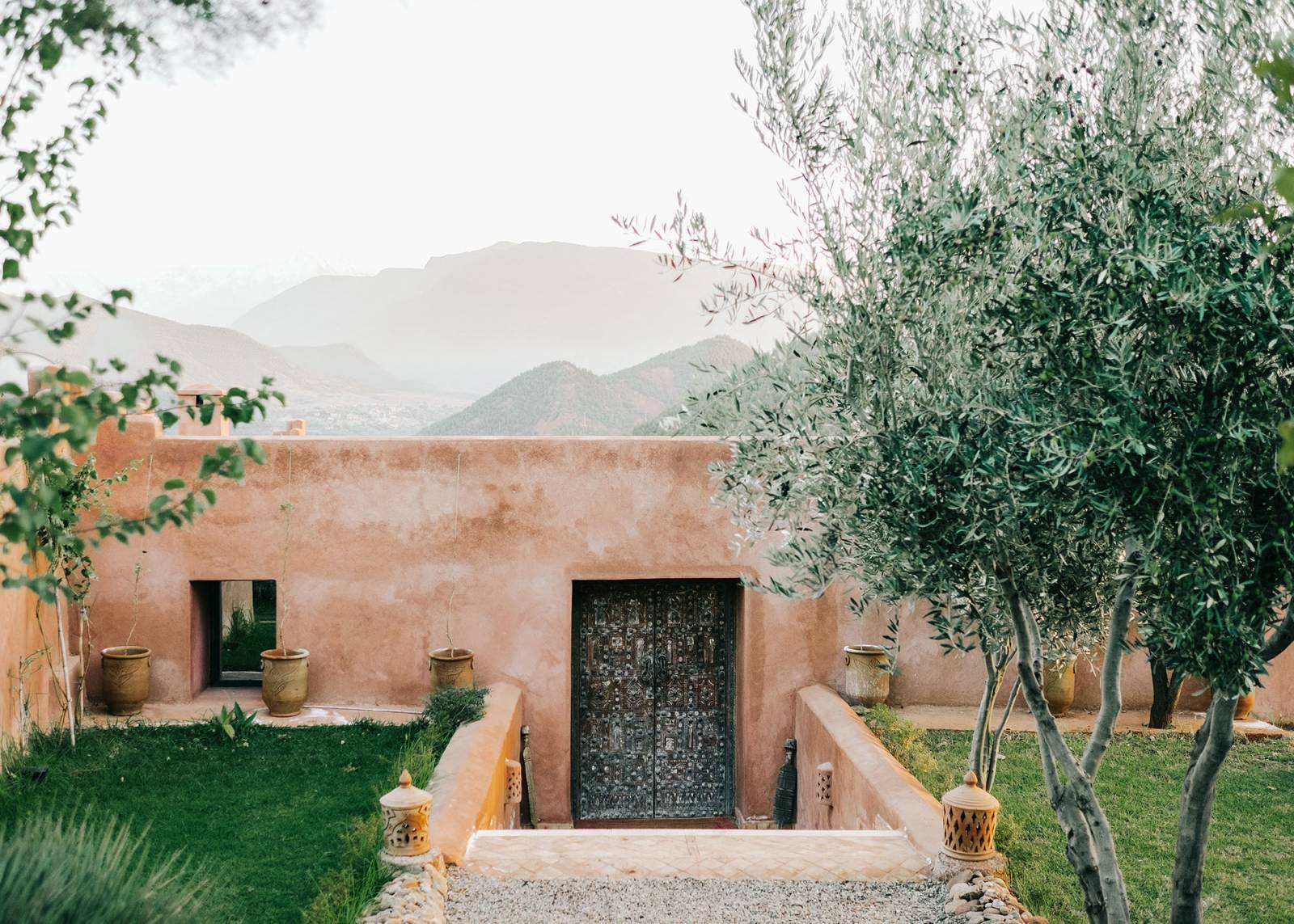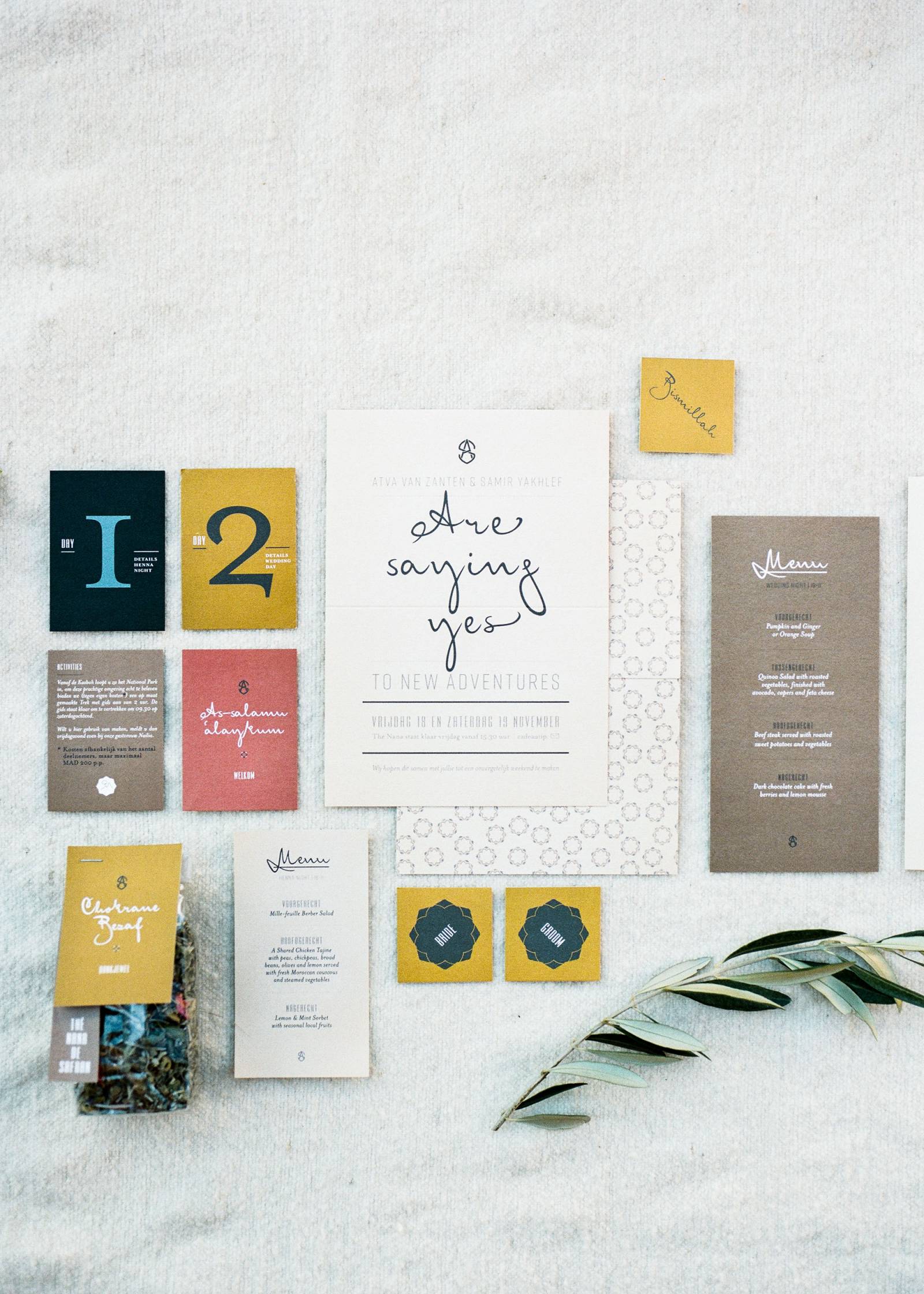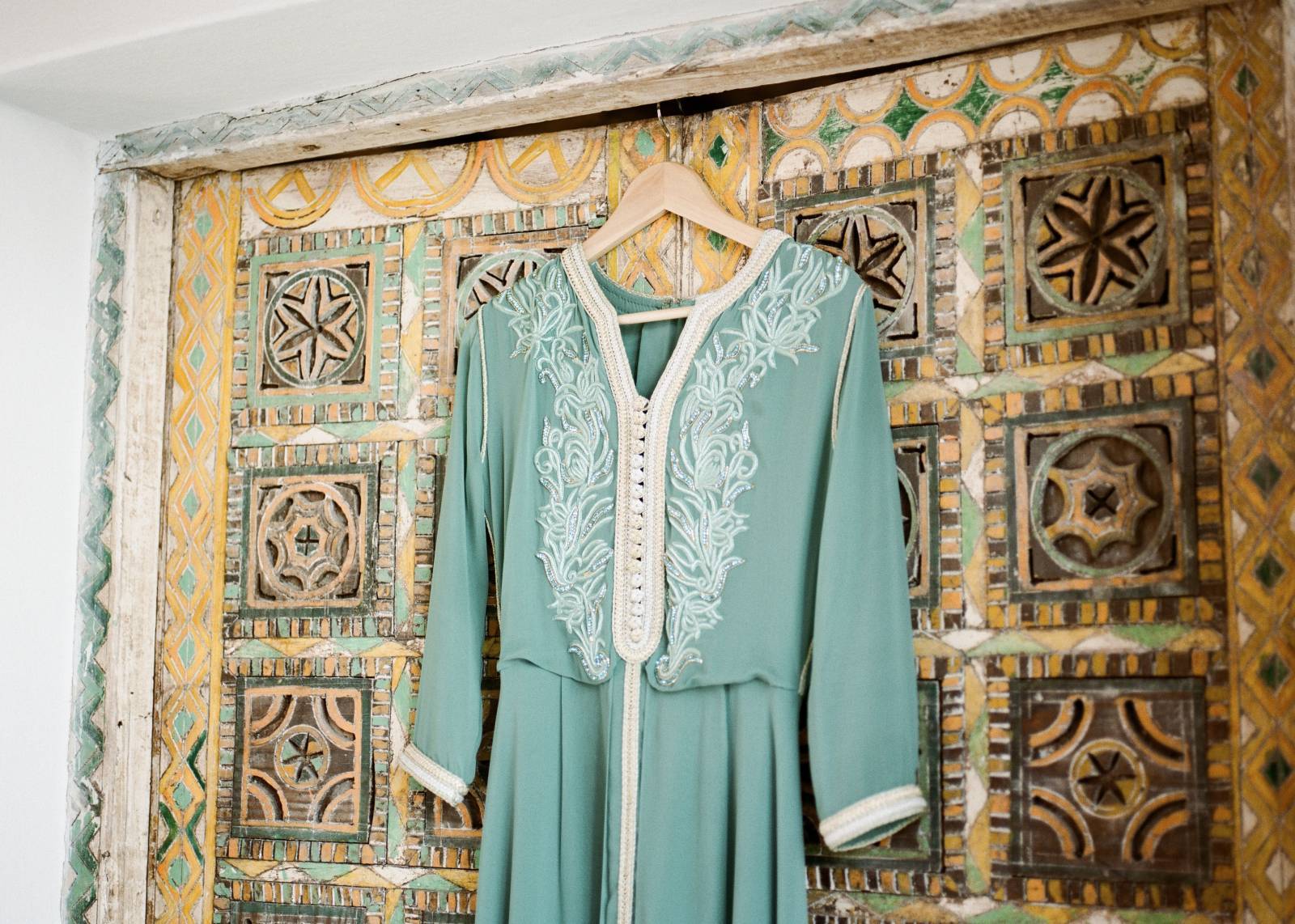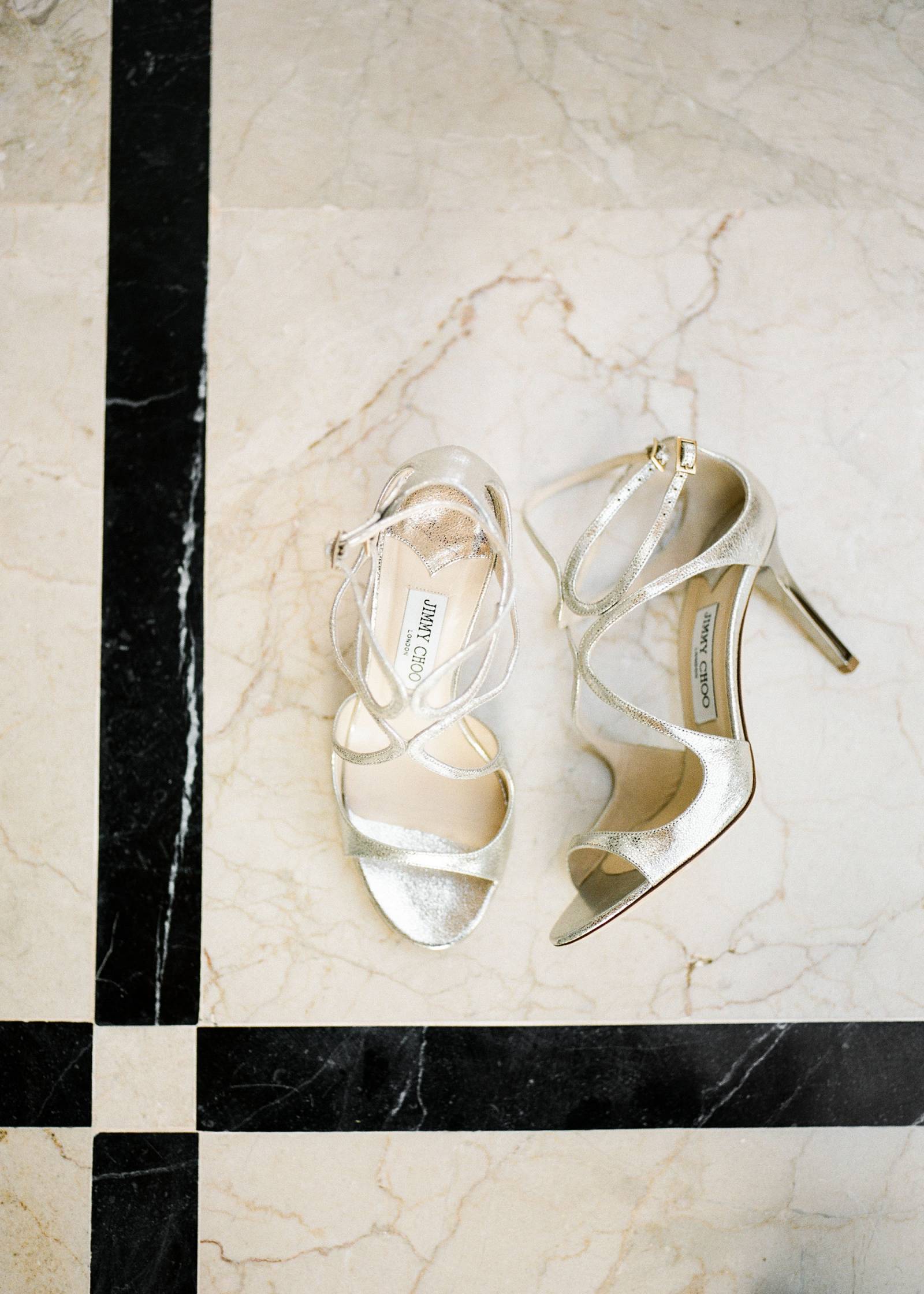 "Witnessing an epic romance is how it felt photographing Atva & Samir. A love so strong it conquers everything. A love not without hurdles and differences, but so much stronger because of them. A love that inspirers and touches everyone around it. The kind of love you read about or watch in movies. Atva & Samir said yes in front of their dear friends and family: 'yes' to each other and to new adventures together. And they did so at the most amazing place: Kasbah Bab Ourika in Morocco. Imagine driving just 30 minutes from the magical but busy city of Marrakech and arriving at a beautiful, tranquil place like this, surrounded by the Atlas mountains. My heart fills with butterflies just thinking about it." – RAISA ZWART, PHOTOGRAPHER