Eloping to Charleston never looked as good as it does in this beautiful intimate - and fun - celebration captured by JEN JAR PHOTOGRAPHY. I love that Chrissy & Tim involved their families and friends in the planning stages, but in the end stuck to what they wanted to do, and what rang true for them as a couple. As wedding photographers themselves they'd been around plenty of weddings to know what they wanted.
HOW DID YOU MEET? We actually met through our dogs! Tim lost two dogs in the same year, and after the second one passed away he went to stay at his friend's house to get away for a bit - and that friend just so happened to be dog-sitting my puppy. My dog ended up jumping up on the couch with Tim and comforted him the whole night. A few months later, we finally met and we knew we would marry each other from our very first date.
TELL US ABOUT YOUR PROPOSAL: We are actually wedding photographers and we were planning to have photos taken for the launch of our new website. We hired my longtime friend, JEN JAR, to take our brand photos for us while we were out visiting friends in Los Angeles. We ventured out to Malibu for the photos and little did I know that Tim had been secretly planning with Jen to propose during our shoot. In the middle of the most beautiful field during the most beautiful sunset, Tim got down on one knee and asked me to spend the rest of my life with him. It was pure magic.
TELL US ABOUT FINDING YOUR WEDDING DRESS: Since we decided to elope with just the two of us, we wanted to include our families in the planning process in as many ways as we could. We chose Charleston as our destination because it has always been a very special place to us and we've visited countless times together over the years, so we decided to plan a big trip there to find my dress at my favourite bridal shop, LOVELY BRIDE, with several of our family members. Tim and the guys got an Airbnb and spent the weekend visiting his favourite breweries and spots around town, and the girls and stayed at a resort a few minutes away and had the best girls weekend. We met up with the guys each night for dinner and Tim and I had the best time showing our families around the town that is so special to us, and where we would exchange our vows in just a few short months.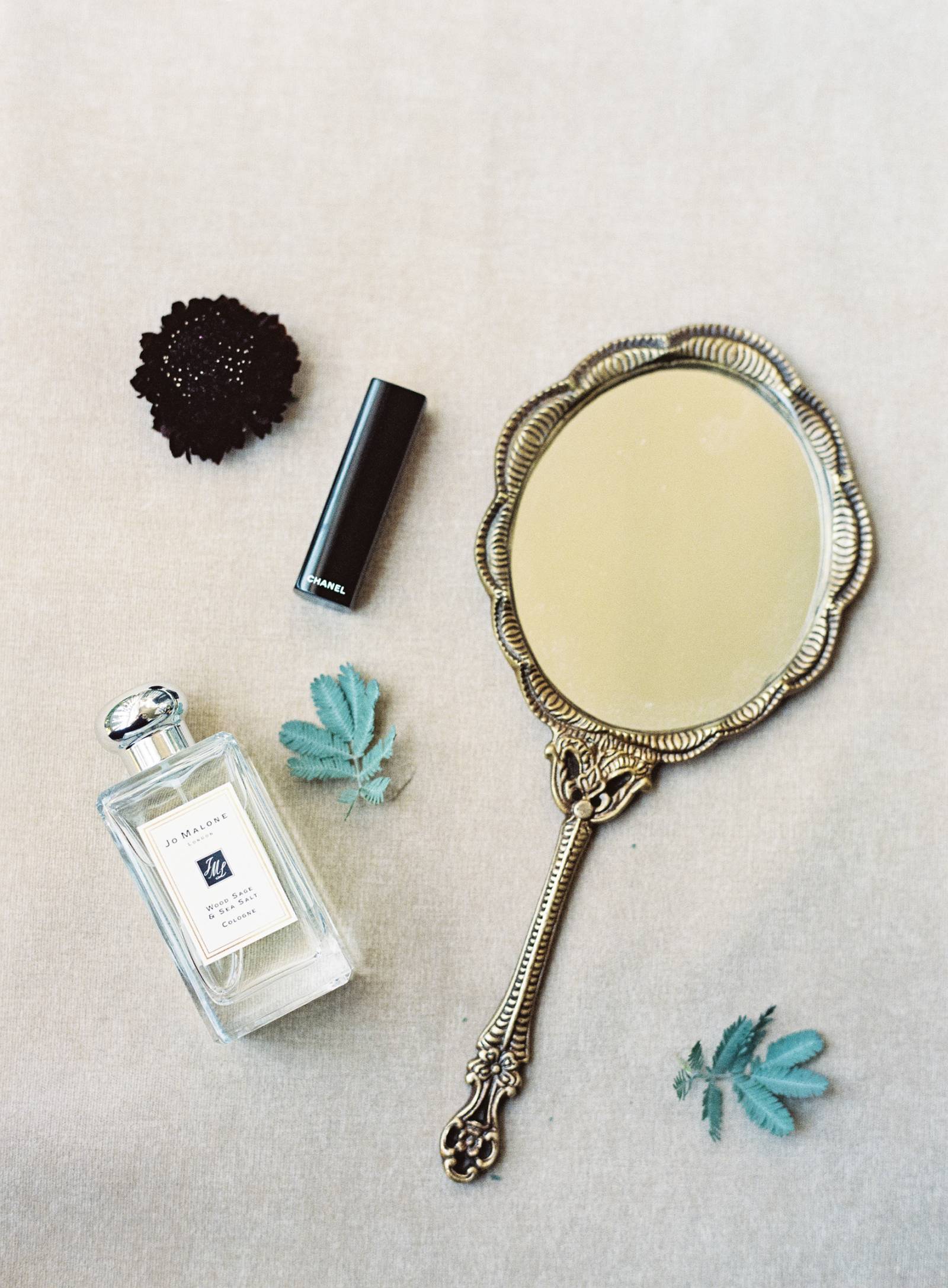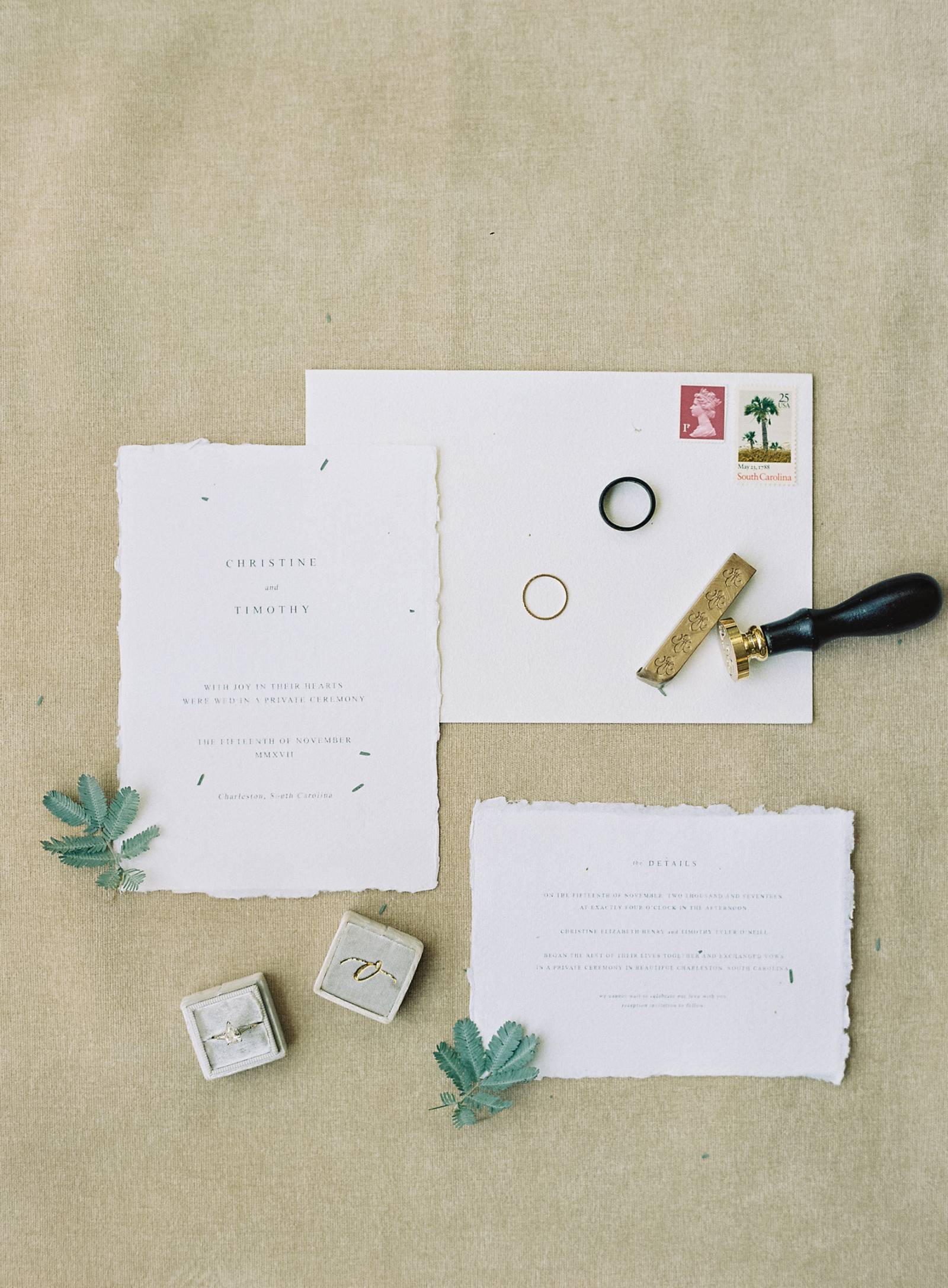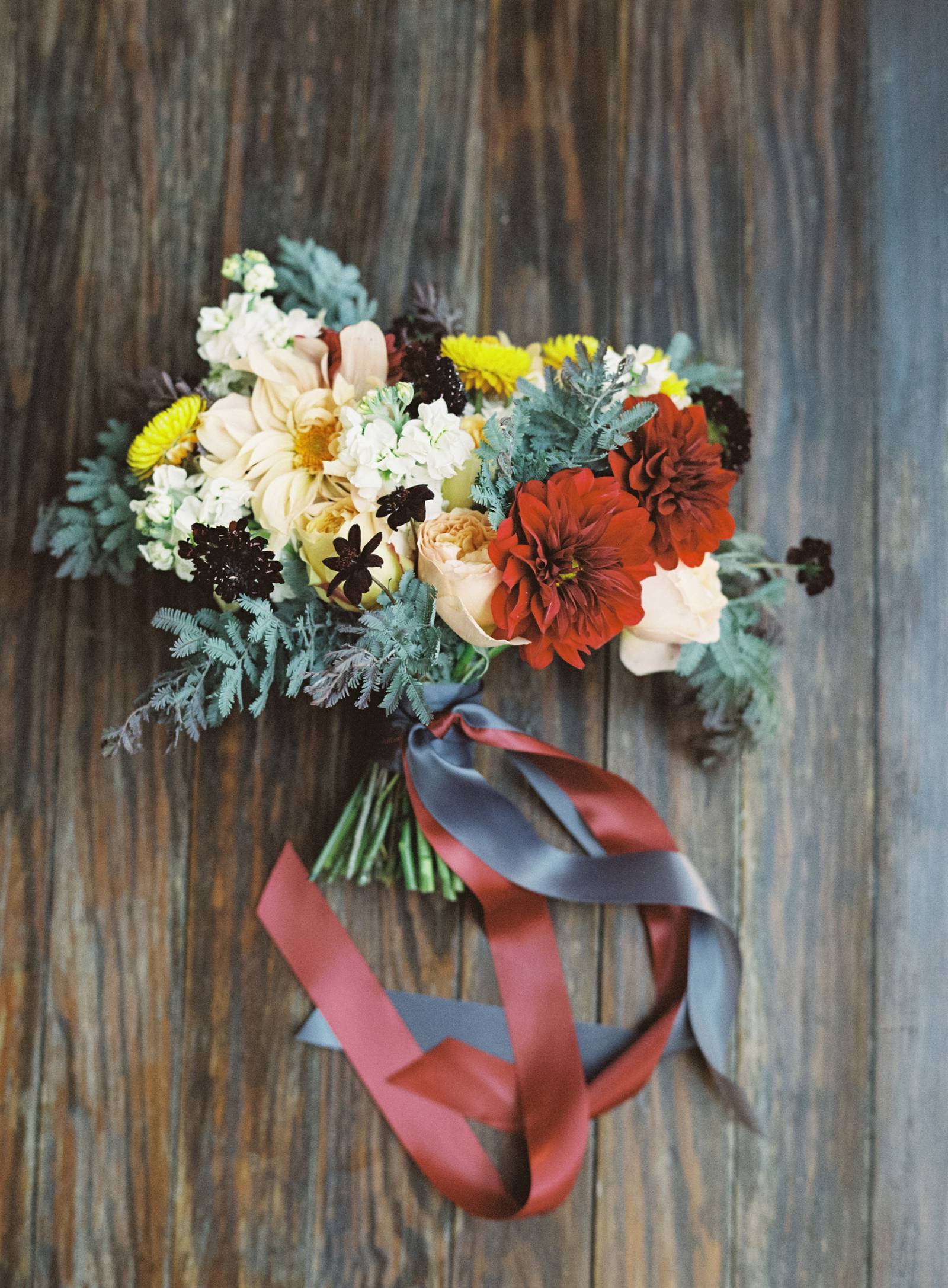 WHAT ADVICE WOULD YOU GIVE OUT TO A COUPLE PLANNING THEIR WEDDING? Do whatever is best for the two of you. From the second you get engaged, there is instantly so much pressure from everyone to put on a big wedding. Everyone and their cousin has an opinion on what you "need" to do to celebrate your day, but you have to remember that it is just that: YOUR day. As wedding photographers, we obviously love a good wedding. But, eloping was just the natural choice for us - we had a very emotional, private ceremony and spent the rest of the day celebrating our love together, focused on each other, and preparing to embark on a lifetime together. And, we wouldn't change a thing.
MOST MEMORABLE MOMENT? During our ceremony, both of us crying so hard we burst into laughter.
ANY OTHER DETAILS THAT HELP TELL THE STORY OF YOUR DAY? Our wedding was pretty unconventional, but completely perfect for us. There were a lot of beautiful details that were carefully and thoughtfully put together by myself and our amazing planner, Katie of 59 AND BLUEBELL, but I think the most special aspect of our wedding was that we spent the day celebrating at our favourite places together. We had a reception for two, complete with a charcuterie board and cheese cake, at GOAT. SHEEP. COW directly following our ceremony and portraits, followed by a trip to The Bar at Husk, a spot we are notorious for frequenting every time we visit, and then later that night we had dinner at FIG, our favourite restaurant.
IS THERE ANYTHING YOU WOULD CHANGE OR DO DIFFERENTLY? Not a thing.