For beautiful bride Sarah, it was the thought of the men in black ties that led to their formal wedding look. Held at the stunning CHÂTEAU DES VARENNES their intimate celebration was captured by Provence wedding photographer ALYNA PHOTOGRAPHE. Sarah shares with us, "Every man looks gorgeous in a dinner suit and standing together, they create such a beautiful backdrop for the ladies' dresses."
For the reception they had a long table which was styled with an abundance of eucalyptus greenery and dark gray candles and adorable little succulents at each place setting. "Sonia de Truchis from the Chateau recommended a wedding planner called Magali from CELEBRATE AGENCY and she was a godsend! She totally understood the look i wanted to achieve and she made everything so easy! I sent her some pinterest pictures and she did the rest!"
WHY DID YOU CHOOSE THIS LOCATION? We live in Jersey and so we are very close to France and we love it there. However, we were not planning to travel so far south but once we saw CHÂTEAU DES VARENNES, we fell in love with it. It is such a stunning building and has been restored so beautifully. The chapel was just perfect for our ceremony and everyone could stay together at the Chateau. The rooms are pure luxury.
HOW DID YOU MEET? We have known each other for many years but we did the same charity cycle in China to raise money for our local hospice and we spent a lot of time together on the trip. We got together when we returned home.
TELL US ABOUT YOUR PROPOSAL: Phil took me to the Galapagos Islands as he has been there before and loved it. He proposed on a beautiful sunny afternoon on a boat by coming to meet me in a t-shirt which said "will you marry me". I was so shocked but said yes straight away!
TELL US ABOUT FINDING YOUR WEDDING DRESS: My dress was by Sottero & Midgely and was from a local shop in jersey called Anna Trigg Haute Couture. She has the most amazing dresses; my dress was the first one i saw and tried on. I loved it straight away.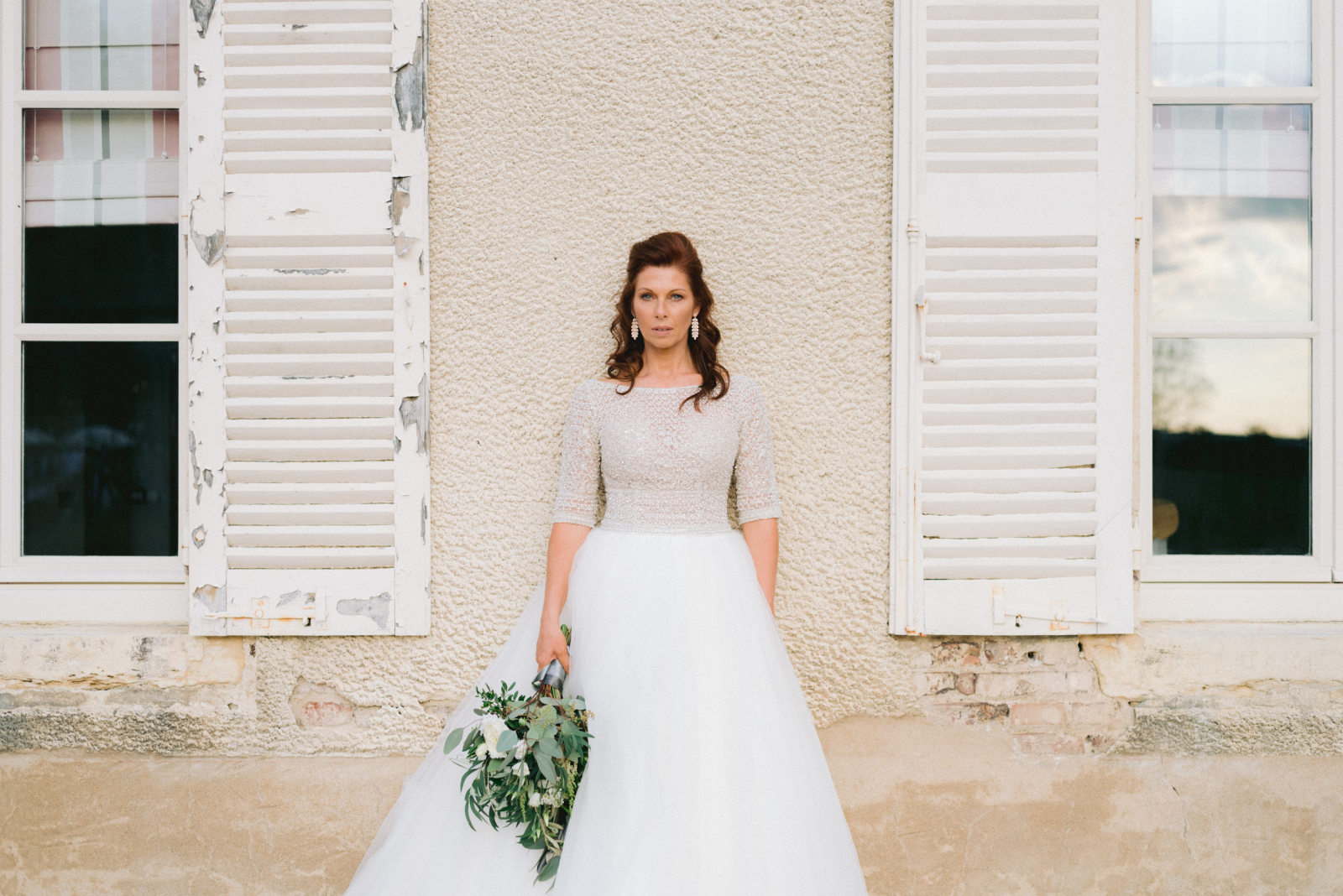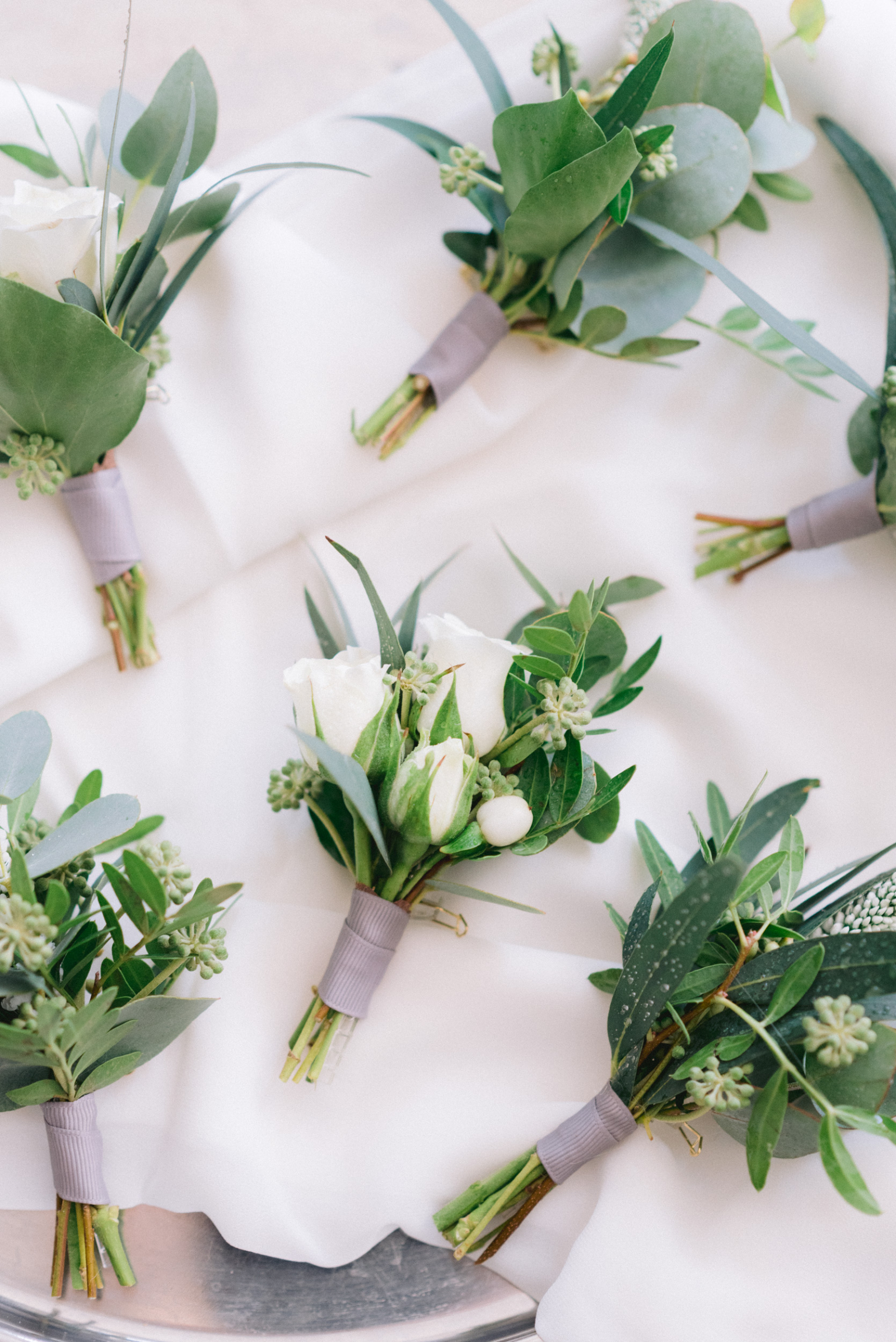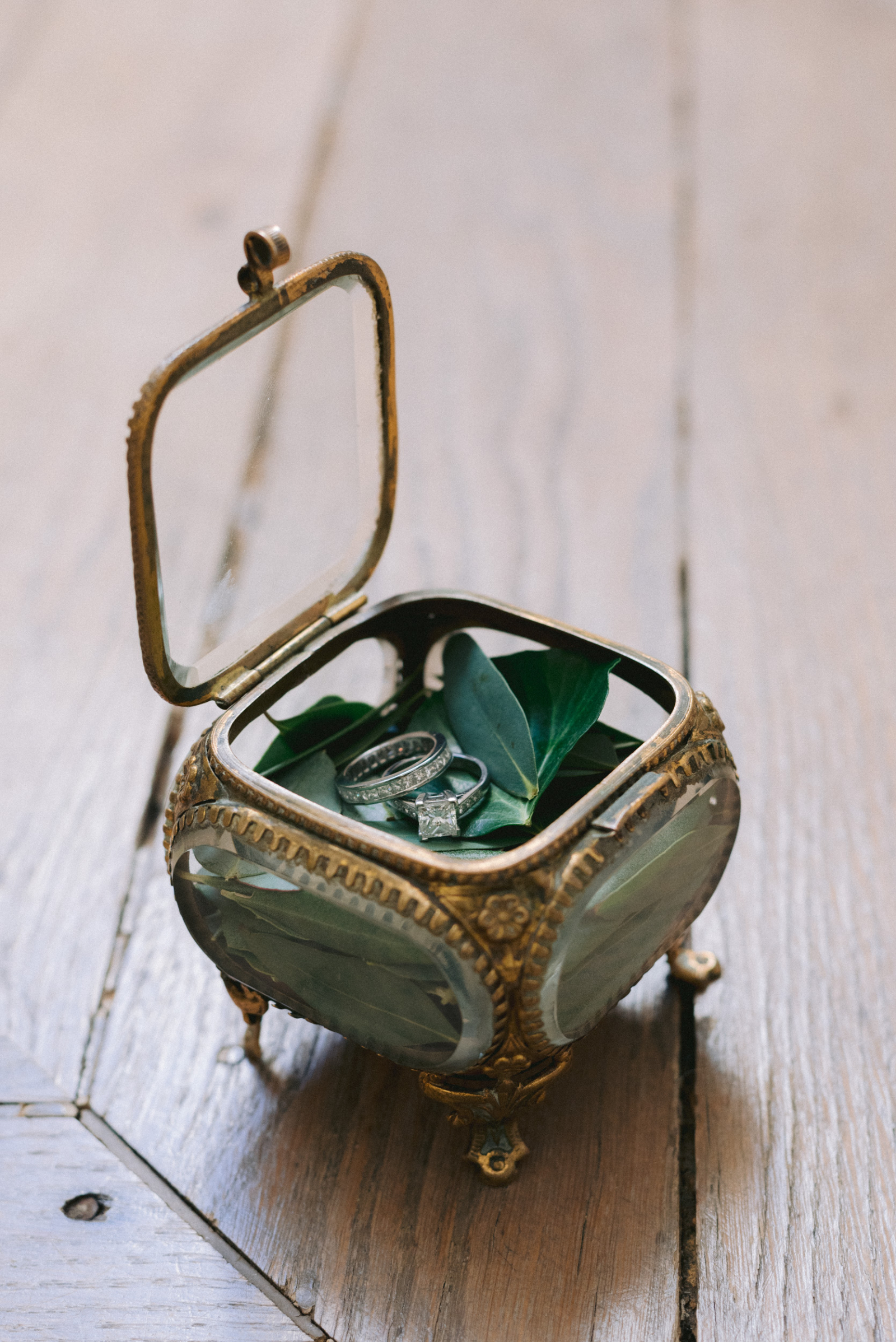 DID YOU HAVE ANY DIY ELEMENTS? Yes, my daughter and i designed and made all of the stationery; the wedding service, table menus, seating plans, cocktail lists and the little name flags to go in the succulents on the table. Unfortunately, we almost had a disaster as we left all of the stationery on the kitchen table when we left! Thankfully, my niece was traveling a day later than us so she was able to bring it for us!
We also used a company called shoot-it-yourself for our wedding video. They supplied all of the camera equipment and we, and our guests, filmed our own wedding! It was great and so much fun. We found it much more relaxing than having someone we didn't know filming us all day. We could make footage from the whole weekend which was then sent back to the company and they edited it, added our chosen music and sent us a completed video! It was a really great idea and we have an amazing video for a fraction of the cost of a professional one! Sadly, shoot-it-yourself have now closed down following covid.
DESCRIBE YOUR WEDDING FLOWERS: They were made by a local florist near the Chateau called A SUMMER IN THE CAMPAIGN and they were organised by our planner Magali. We had lots of greenery, eucalyptus and a few white flowers set in a deconstructed way. I wanted them quite wild looking, not too structured. I chose the same for the table, mostly greenery and also on the ends of the chairs in the chapel with grey ribbons which looked so beautiful

FAVORITE DETAIL OF THE DAY: I can't pick one! The chapel looked stunning with the greenery and lots of candles. Also the table settings looked gorgeous and the cake was beautiful.
WHAT ADVICE WOULD YOU GIVE OUT TO A COUPLE PLANNING THEIR WEDDING? Employ a wedding planner! Magali from CELEBRATE AGENCY was amazing! She dealt with all of the French vendors for us and helped turn my ideas into reality. She took all of the stress away from me on the day. I totally trusted everything she did. Also a good photographer is key! You will look at those photos for the rest of your life. Laurianne of ALYNA PHOTOGRAPHE was so good and made everyone feel very relaxed while taking the photos. Our photos are amazing.
MOST MEMORABLE MOMENT? Walking into the chapel with my children and seeing Phil and all of our family and friends there. Our son's girlfriend, sang when i walked down the aisle which was amazing.
WHAT ASPECT OF THE WEDDING WAS THE MOST IMPORTANT TO YOU BOTH? Making sure that our family and friends had a really great time plus plenty of amazing food and wine!
ANY OTHER DETAILS THAT HELP TELL THE STORY OF YOUR DAY? The wedding was not until 4pm so it was lovely to have time for a late breakfast together with our guests before going off to get ready with my girls. I never felt rushed or stressed and that set the scene for the rest of the day. Everyone was having such a lovely time! ANNETTE THORNTON , the make up artist was lovely and we had such fun getting ready.
Also, we stayed at the chateau for 3 days and it was so lovely to have a few days all together after the wedding where normally the bride & groom would leave for their honeymoon straightaway.
TELL US A LITTLE ABOUT YOUR HONEYMOON: We spent 10 days in total heaven at the Fairmont Hotel, Sirru Fen Fushi in the Maldives. We loved every minute.
IS THERE ANYTHING YOU WOULD CHANGE OR DO DIFFERENTLY? Nothing at all! We both say it was the best wedding we could have had. We are hoping to go back to the chateau at some point, maybe for an anniversary.