We are big fans of Southern weddings, and also of Italian weddings, so all our dreams are coming true in this Italian inspired intimate Southern wedding by Charleston wedding photographer ANNE RHETT! With a beautiful gown by local (to Charleston) designer EMILY KOTARSKI and images set amidst the Spanish Moss trees and scenic BOONE HALL it's romance personified. BEAUTIFUL BRIDE EVENTS helped them pull all the aspects of the day together.
Gorgeous bride Alli shares with us, "Jon and I met at a pool party through mutual friends seven years ago. We realised we grew up about five miles from each other and both had yellow labs though our paths never crossed until a few months later. We ended up running into each other again at a small restaurant in downtown Columbus, Ohio. With Jon's dad as his wing man, he finally got the courage to ask me out. Not long after our first date it was apparent that we shared a lot of the same interests and values. We've been inseparable ever since.
When Covid hit we pivoted from a wedding of 125 guests to just 16 of our closest family and friends. Our vision was an intimate Italian inspired wedding and dinner party with a southern influence. We wanted to incorporate romantic neutral/blush tones, olive branches, lots of candle light all with the beauty of the Lowcountry in the background. There is something so special about the south and we knew when we drove down the avenue of oaks and stood on the dock overlooking the marsh that this venue was something special. It set the perfect tone for our intimate wedding.
Our celebration wouldn't have been complete without our two pups, Bradie and Studebaker. Jon proposed on Sullivan's Island with the two pups by his side and when we sat down to start envisioning our wedding we knew it wouldn't be the same without them there. Caroline from JUNIPER & JASMINE DESIGNS made both the dogs the sweetest Italian Ruscus, Olive branch and rose dog collars and our best man and maid of honour walked them down the aisle. It was one of the most adorable parts of the ceremony and we were so happy to have them there."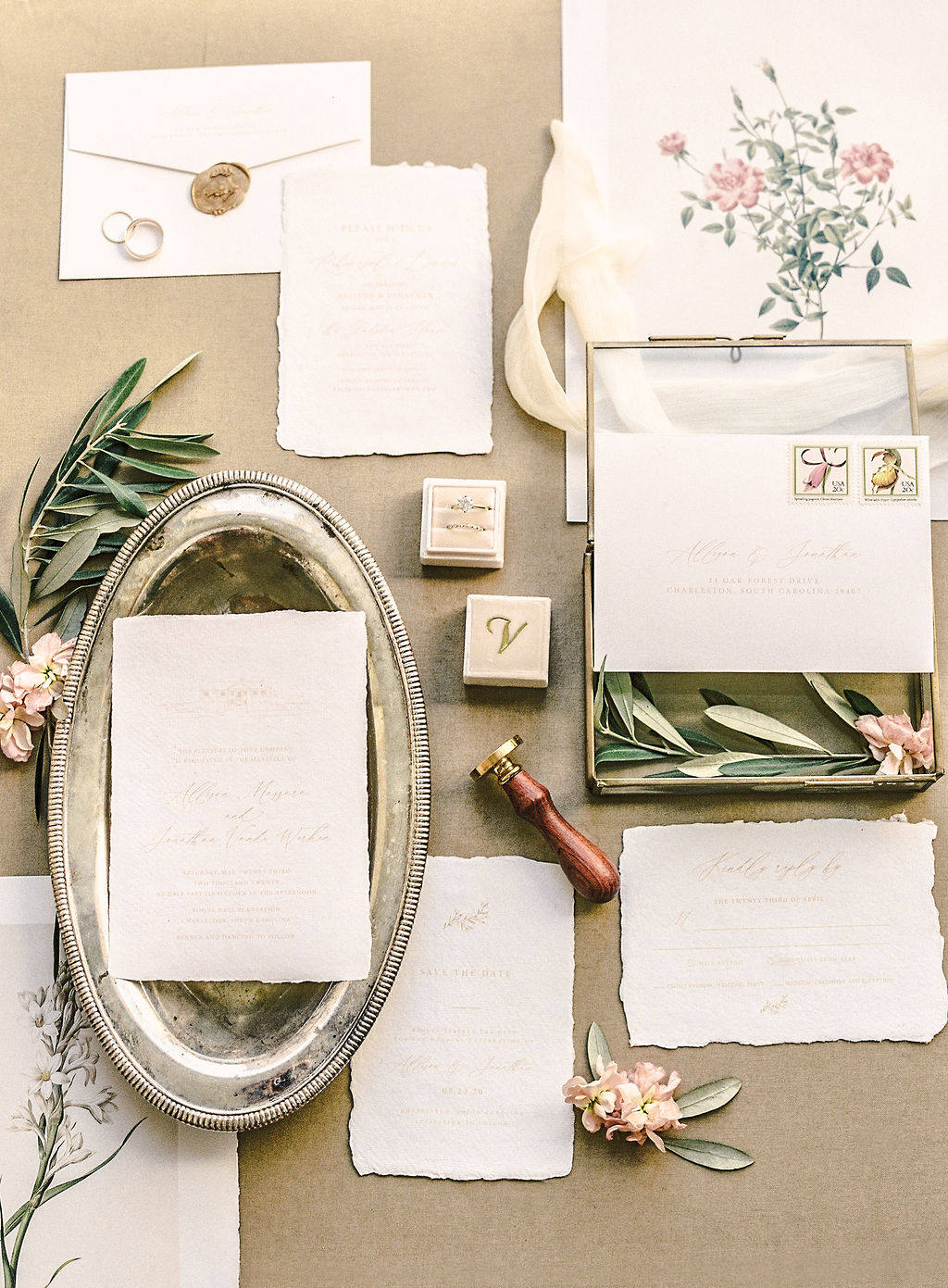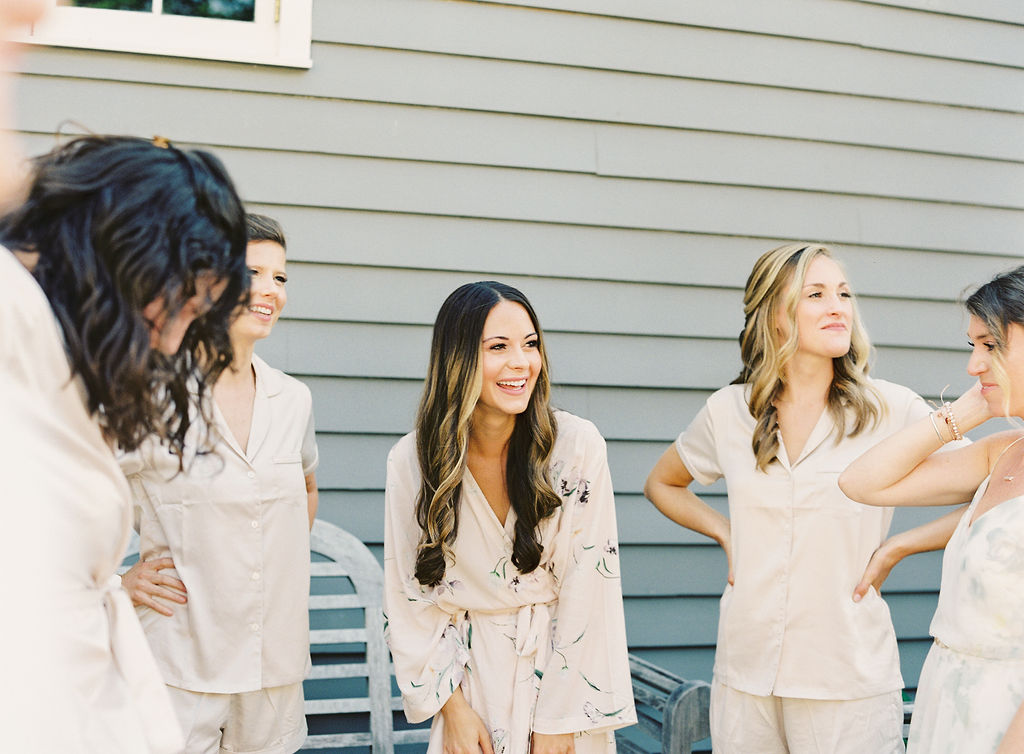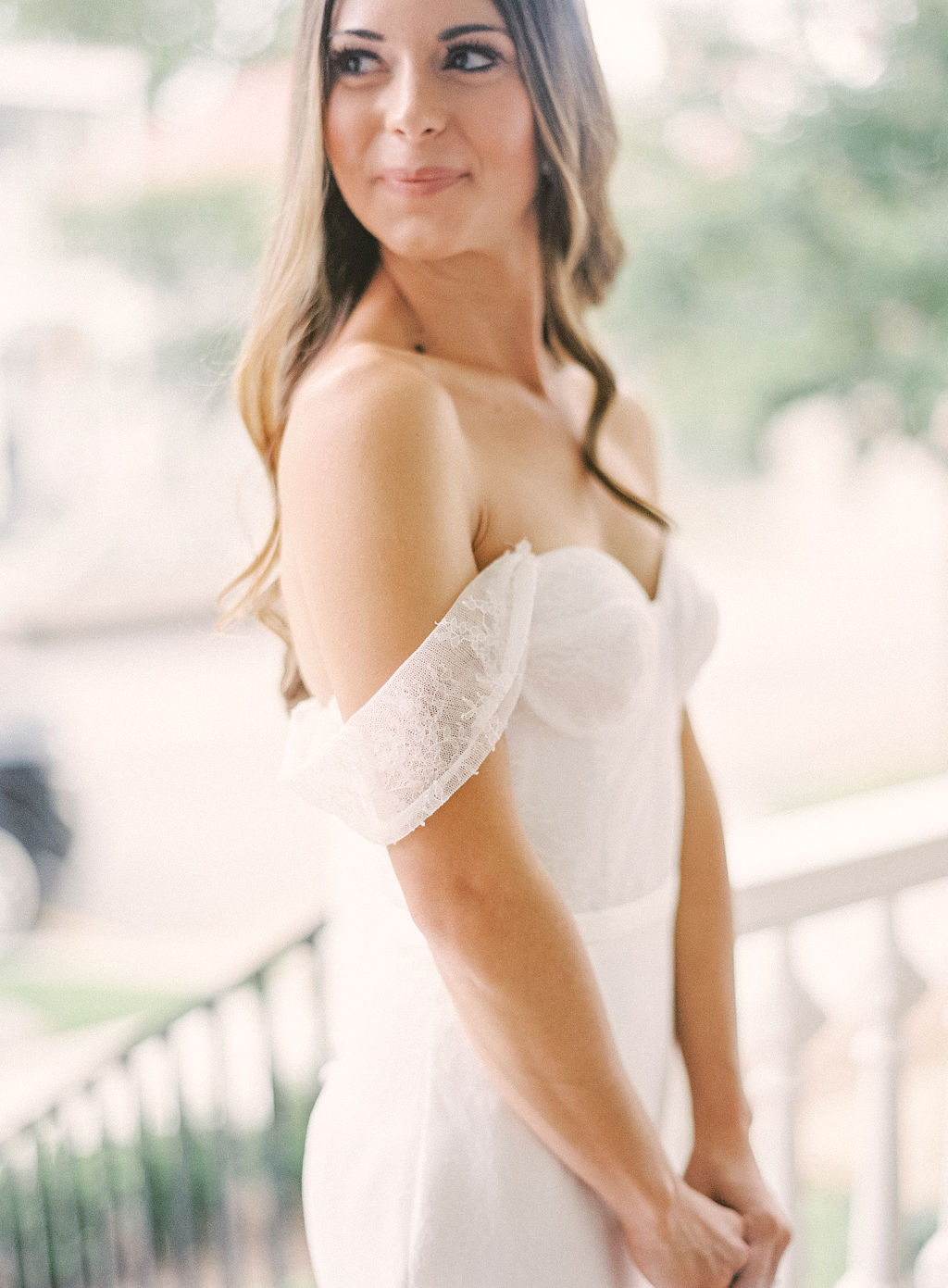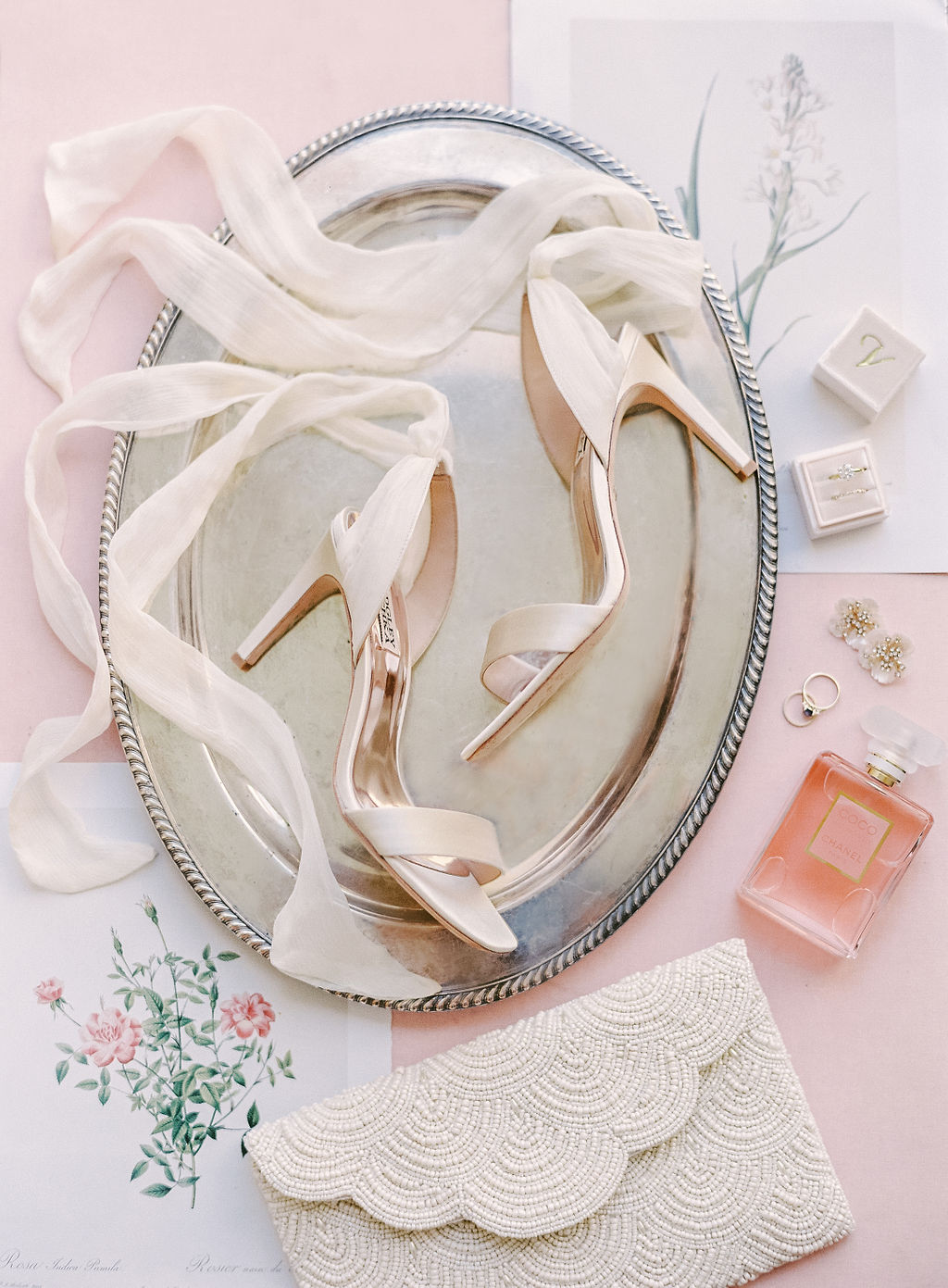 The bride continues, "Jon and I both come from Italian families where so many memories are made gathered around the table. We thought it would be fun to bring a small piece of that to our wedding. We started making the limoncello about two months before the actual wedding and it was such a fun experience for both of us. It was a really special touch to share with everyone.
My favourite part was the overall intimacy of the day. Because we only had 16 guests we were able to spend a significant amount of time with each and every person who means so much to us. Our ceremony was narrated by my father-in-law's incredible and emotional words. Knowing I was marrying the most incredible person I have ever met in front of the people we love most was amazing. After the ceremony we had an intimate alfresco dinner along the marsh. Seeing everyone laugh and toast around the table as the sun was setting, with the water flowing to the edge of the dock, was so intimate and just so special. It's a day we'll never forget."
A huge thank you to Charleston wedding photographer ANNE RHETT for sharing this gorgeous wedding with us. Anne is a valued member of our vendor guide. With a passion for creating beautiful memories, she loves to tell people's love stories. "I am humbled by the joys of my job and the way my clients invite me to be a part of such beautiful life milestones. I would be delighted to get to know more about you and your love story!" See more of her portfolio HERE and you might also want to check out this Stunning Charleston Elopement including the Bride's beloved horses.