According to gorgeous bride Candice her wedding to Jarad was the most perfect reflection of their style and love story. Captured by KENDALL BOREL the couple describe their wedding as a little rustic, a bit retro, and a tad modern. "The whole day just felt so "us"... it was incredible to see it come to life after one and a half years of planning!" Held at BLACK BARN WINERY in Rives Junction, Michigan, it was planned by EVER OURS EVENTS and features a stunning wedding gown by SOTTERO & MIDGLEY.
Candice tells us more about their story, "It was a warm summer night when friends introduced us at a downtown pub. We found out we were going to meet earlier that week, and I think it's safe to say that one of us was a bit more nervous than the other.
Our difference in height was almost comical as we shook hands. After making our inevitable first date introductions, we sat at a small table, uninterrupted, with everyone whirling around us. Naturally, there were a handful of awkward silences, but it wasn't long until we found ourselves laughing so hard that we bumped heads. When it was time to say goodbye, I handed over my number, unsure if we'd ever speak again.
To say the least... we did speak again. And, a couple days later, we were on a third date. This time we met on our own and walked along the river as we talked and ate ice cream. It was that night we realised would be our last together in Michigan. The tall, blue-eyed guy was heading back to Australia where he lived and I was off to Florida for a family trip the next day. We had known each other for less than a week, so we decided to text and keep in touch, but neither of us were sure what it would lead to.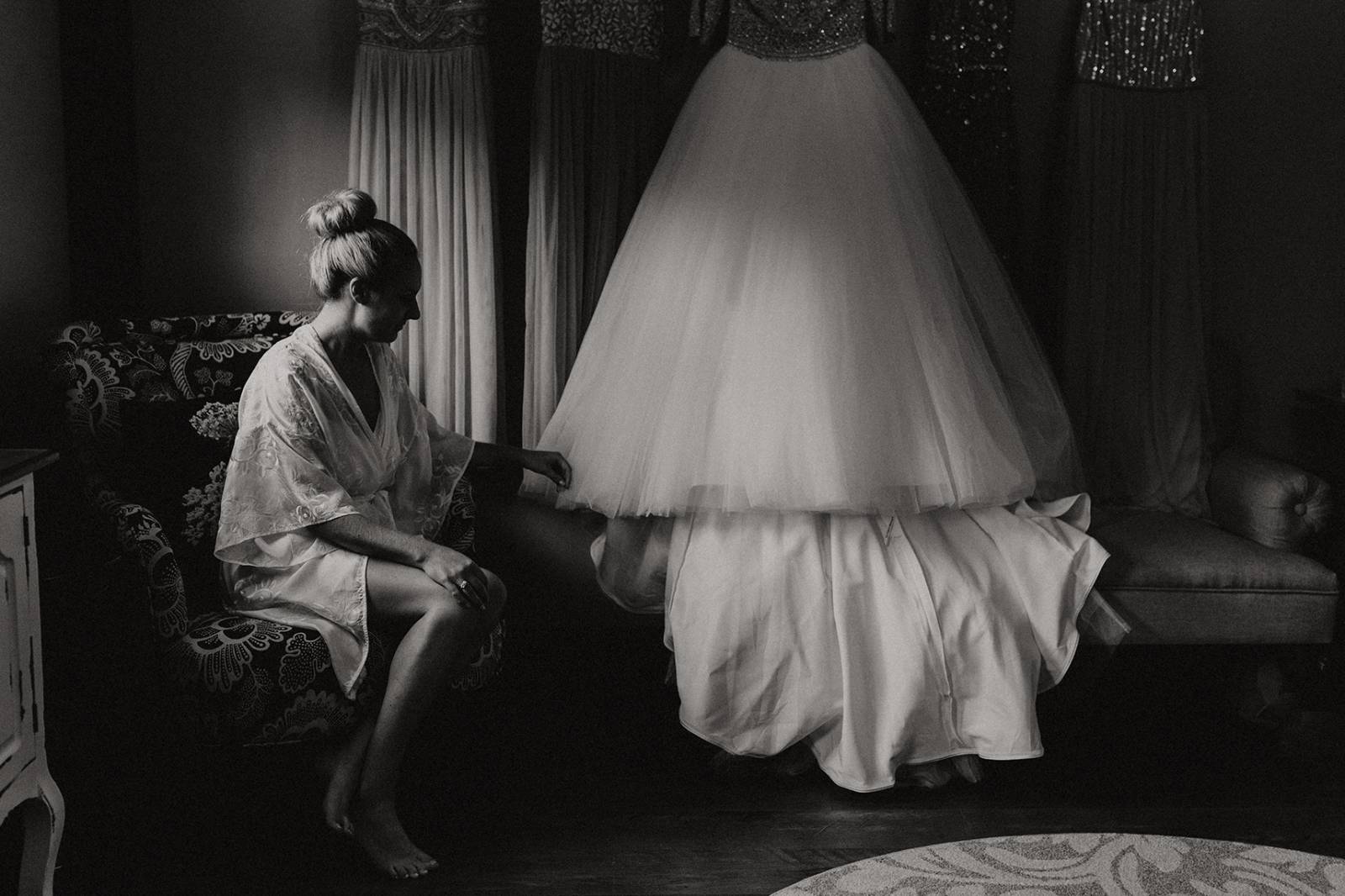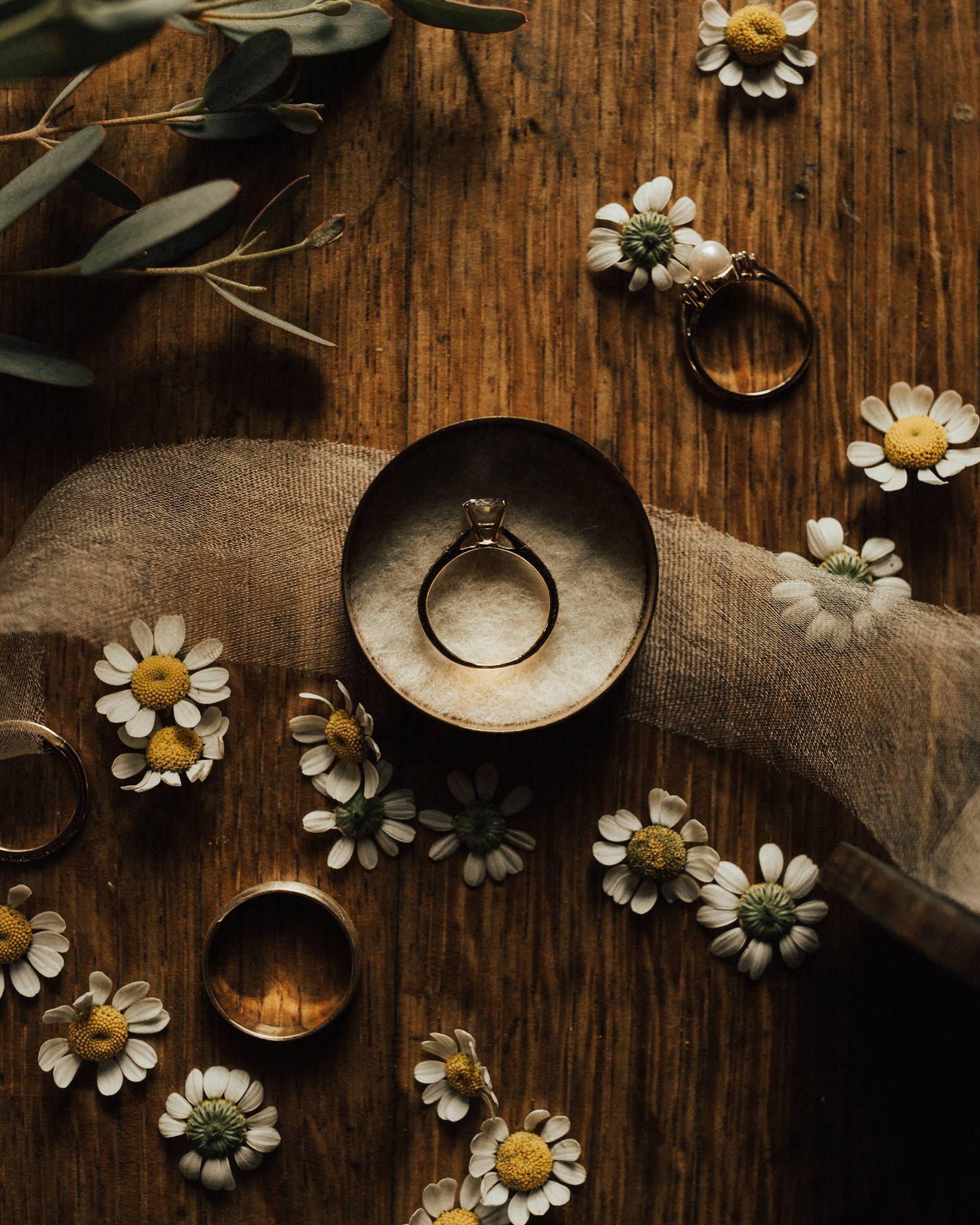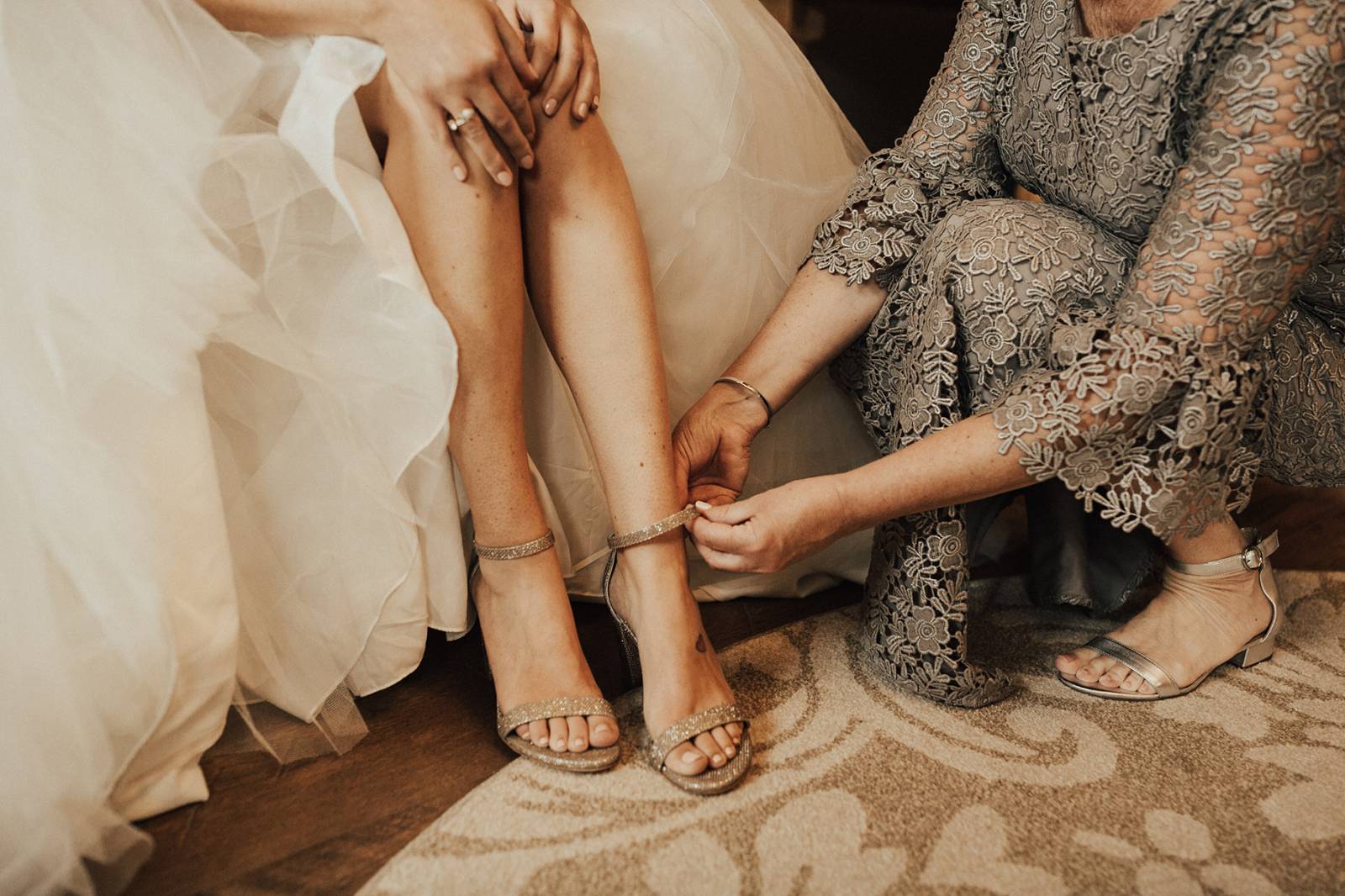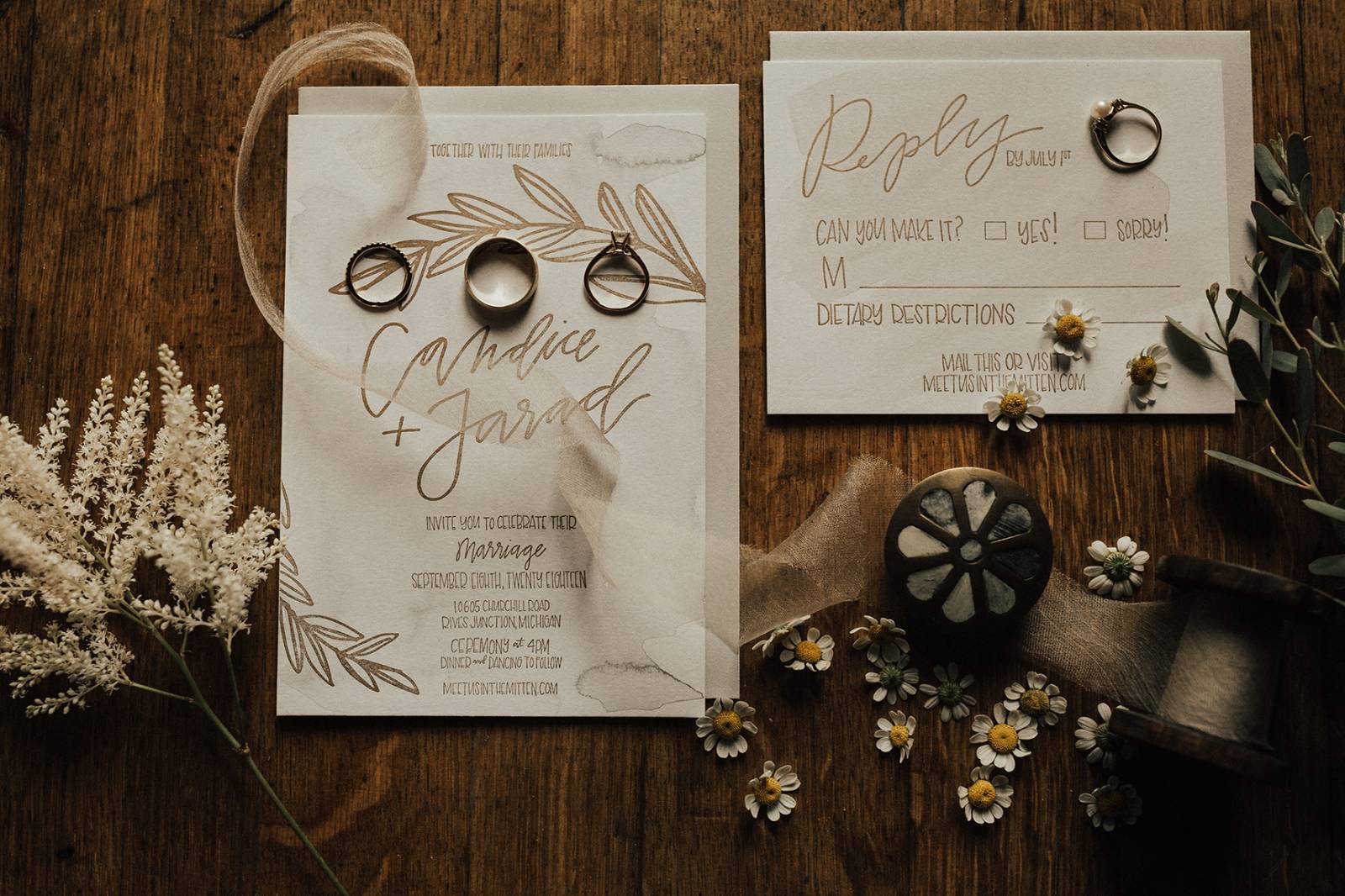 Eventually, days turned into weeks and weeks turned into months. Despite the time difference, we were still texting every day and setting up regular Skype meetings on weekends. What we were eating, where we were going that day, teaching one another about our cultures. It was becoming apparent that this was turning into something special. But how could we possibly make it work? There were almost 10,000 miles between us! It seemed impossible. But what felt more impossible was being apart.
I can't even keep track of how many trips were made back and forth for the next three and a half years on both of our behalves. We eventually both moved to California. Jarad first, then myself about ten months later. So, when it came time for our big day, we had our favourite people from all over the globe come together at this intimate black barn… in the state where we met!
Secluded in a field surrounded by woods, the ceremony took place in front of a gorgeous oak tree with grapevines serving as the aisle. Signature cocktails (named after our hometowns and dog), dinner and dancing were just up the hill past the cute goats! A vintage VW photo booth bus and lawn games entertained, while Motown music played inside the barn. Eucalyptus adorned every long, wooden table with white florals, brass candlesticks and brown glass accents. The details of our custom invitation suite carried throughout the space with handwritten calligraphy on agate place cards and signage, along with touches of gold and grey. Hand-drawn prints of Michigan, Australia and California hung on the wall to remind everyone of our story. My dress was by Australian designer MAGGIE SOTTERO. I fell in love with it immediately, and later found out that it was Aussie, which made it feel even more special. Both Michigan and Australian specialties played a role in our desserts, while mini pizzas (we LOVE pizza) capped off the night in their DIY personalised boxes! Everyone had a blast dancing the night away until our send-off, where we pulled away in my grandpa's car."