We have some serious envy over the beautiful back yard of Gabrielle & Elijah's that made the perfect spot for their Southern Oregon wedding. This adorable couple had originally looked at some more established venues in the area, but none of them ticked all the boxes, so they started looking closer to home. In order for them to be able to include the large guest list they had in mind, they kept the focus on their marriage and the commitment they were making and chose to get married in their own back yard. They embarked on some serious DIY and home improvements to get it ready for the big day - including the groom making his bride-to-be a bridge across the creek for her to walk to the ceremony over! Gabrielle says, "Having a true "backyard" wedding was better than I could have ever dreamed. To this day, when I look at our wedding video, photos, or outside my window, I cannot believe the sentimental beauty that was able to be a part of our day." Thanks to Southern Oregon Wedding Photographer LAURA NELSON for these truly beautiful images of their day.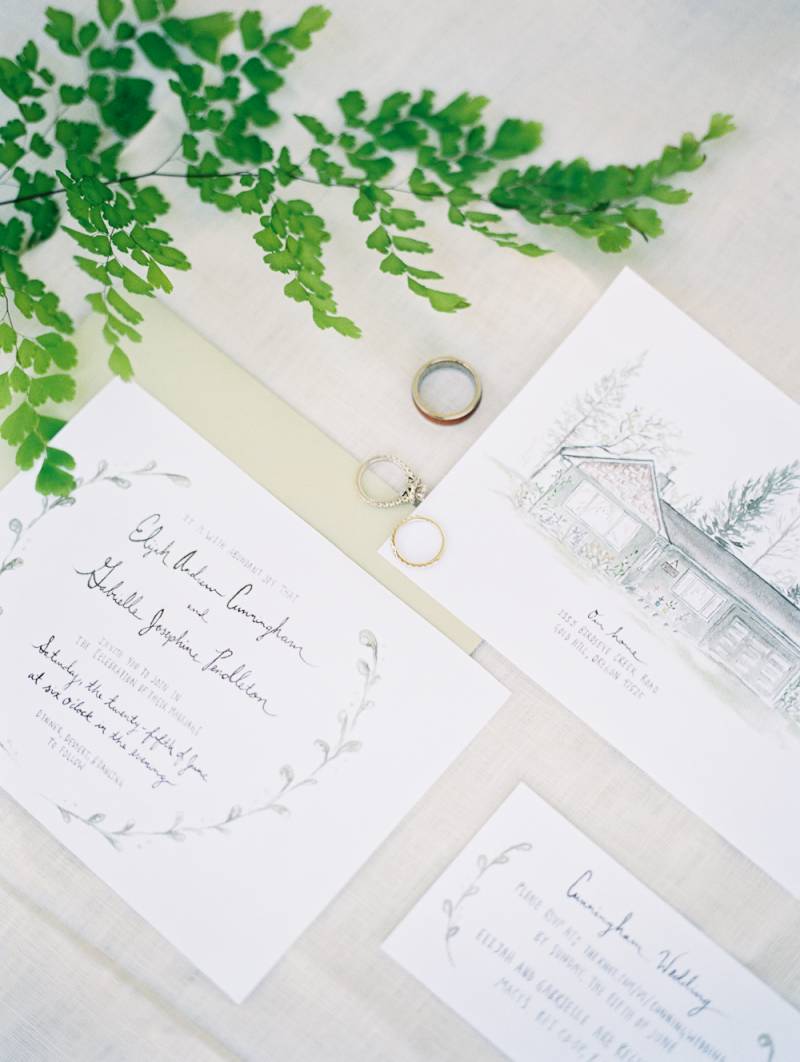 TELL US ABOUT HOW YOU MET? Elijah and I's story began the summer of 2013 when we started carpooling together for early morning worship at Applegate Christian Fellowship. After spending the summer getting to know one another, I was super blessed as God continued our friendship when I moved for my junior year at Oregon State University (OSU) from my hometown of Grants Pass, Oregon. Eli, who also lived in Grants Pass and serves his community as a Firefighter, was so kind and sweet as he continued to reach out and encourage me to the light of Christ as I worked toward my degree and passions. Our relationship was exactly what my heart needed as we built our friendship on the foundation and focus of Jesus and His love.
As months passed and we found more and more excuses to travel across the state for a quick weekend visit, I fell in love with Eli Cunningham. The moment I first recognized these feelings, was the night I went as his date for the Grants Pass Firefighter Ball. He told me for the first time he thought I was beautiful. I remember wearing his formal uniform's coat as we stood outside my house staring at the night stars and thinking "ohh goodness.. I love him." I knew then how much he truly meant to me and that I didn't ever want to lose him.
When I returned to Grants Pass that next summer, the very first week back Eli took me for a night drive in his Jeep up in the mountains and told me then he loved me and wanted to be with me. I'll be the first to admit that our relationship wasn't perfect - being long-distance made it a lot more difficult than most. But he never gave up on me and gave me one of the greatest gifts I have ever received: patience. His patience allowed me to work and better myself as I strived towards my goal of graduating from OSU.
Don't get me wrong - there were so many times I wanted to just quit school and move back home to be with him. But he always encouraged me; telling me how proud he was of me, and that he was waiting for me and the day I could come home. He also reminded me that in the meantime, our distance created the opportunity for us to better ourselves for each other and for when that time would finally come. After I graduated, I was SO happy and eager to move back home to be with him! Two years of long-distance isn't something I wouldn't recommend for everyyone - but for us it taught us to rely on the Lord when times get tough. For that alone, the distance and heartache of long-distance was worth enduring. When I moved back, Eli and I got to finally date living in the same vicinity and learned to work around each other's dream careers, while finding the balance and time for one another and God.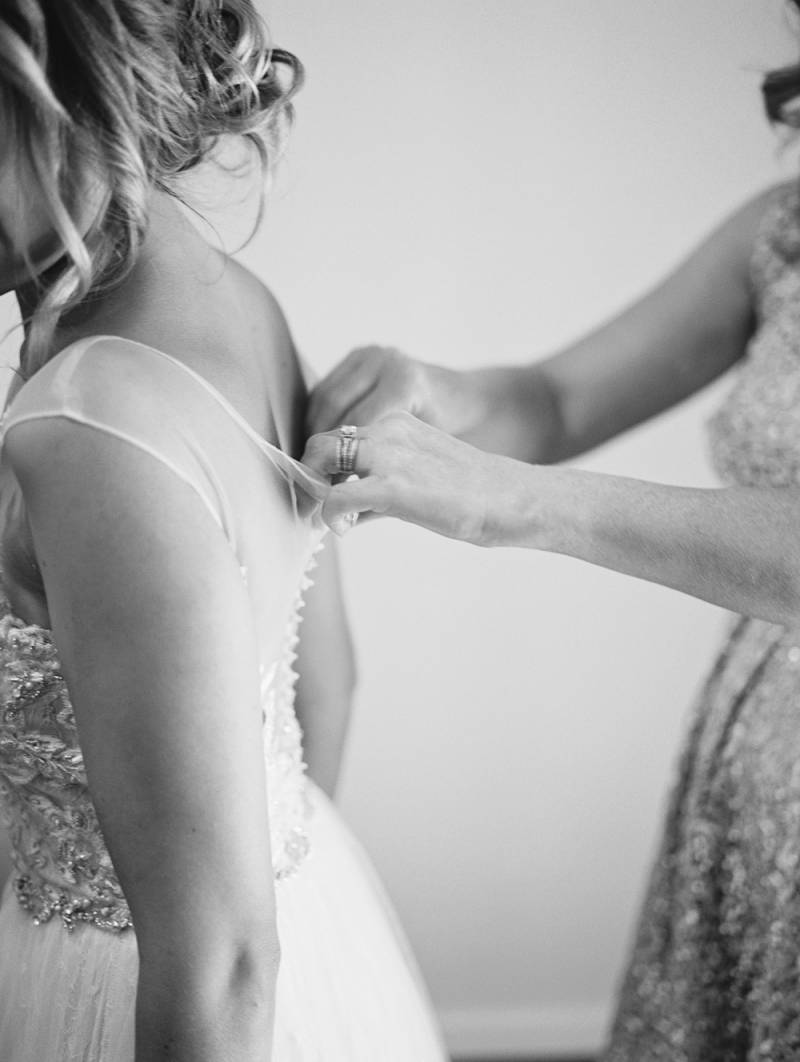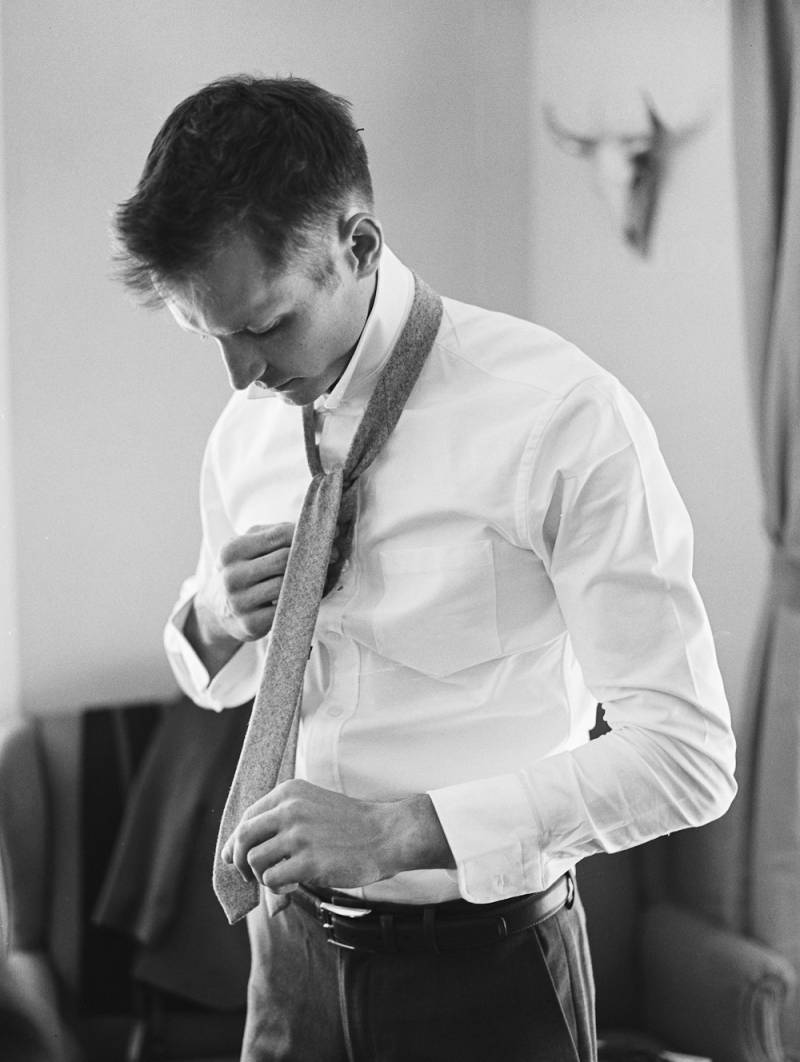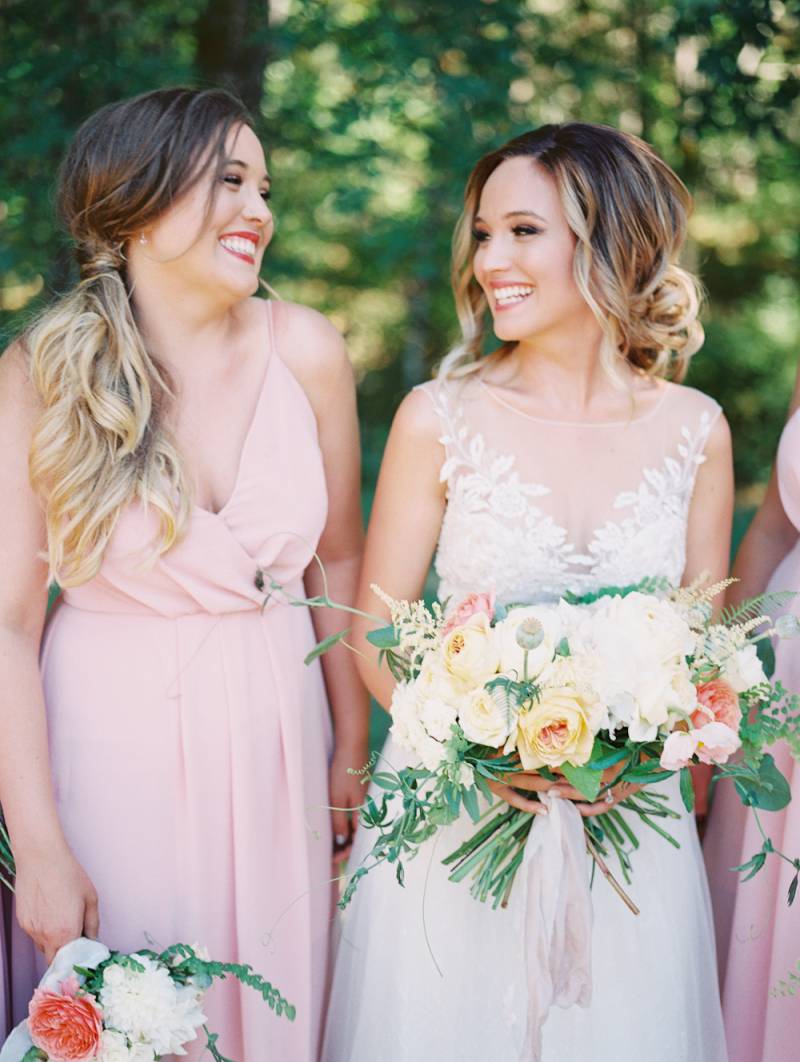 TELL US ABOUT YOUR PROPOSAL: The proposal Elijah planned for me was ohh so sweet! I had wanted to marry Eli for a long time - basically since the moment I fell in love with him I knew I wanted to marry him. This is why Eli's surprise proposal on December 31st of 2015 on the Steel Bridge in Portland, OR was one of the best nights of my life.
Eli had convinced me that for our New Year's plans we should go up to Portland to surprise his family who lives there. Little did I know, he had been using his family in Portland the week before to perfectly map out our proposal! The Steel Bridge was significant for us because our first date ended with a walk on the bridge. When we got up to Portland, he asked me if we wanted to walk across the bridge since it was "our bridge" and a beautiful night. Still having NO idea that he was planning on proposing, I grabbed my coat and we took a romantic walk.
We stopped half-way across the bridge to look out at the view of the Portland lights glistening on the river. That is when Eli turned to me and told me "you know I'm going to love you forever, right?" In that moment I knew that this was the proposal I had been waiting for, and instantly started crying in tears of joy. Eli gave the sweetest, most enduring proposal that was both intimate and meaningful. I literally did not think it could be any better... until we crossed the bridge and was surprised (again!) by our families and closest friends who were all waiting in a park with signs, candles, flowers, and champaign to celebrate our proposal! It was such an incredible blessing that Eli had planned for us to have our own intimate moment together, and then to have all of our loved ones there to celebrate with us afterwards.
TELL US ABOUT YOUR WEDDING DRESS: The dress I ended up choosing was the very first one I tried on! My mom, sister, and bridesmaids instantly knew that it was the "the one" when they saw me walk out in it. I was blown away that I was able to find a dress that I thought so perfectly captured the simplicity and elegance that I had dreamed of for our wedding. Even today, after the wedding, I am still absolutely in LOVE with my dress! I can't believe I was able to wear something that made me feel so beautiful on the most important day of my life.
DID YOU HAVE ANY DIY ELEMENTS? With having the wedding at our home, it feels like everything was a DIY element! During our entire engagement, my sweet Elijah remodeled our home, built a bridge across our creek for my entrance to the ceremony, cleaned up the property, built our dance floor and bar, and so much more! He worked so hard to give us a home and a beautiful place to get married. It was a complete labor of love, and the most sweet and romantic way to start off our marriage.
TELL US ABOUT YOUR WEDDING FLOWERS: Flowers were a huge priority for me! I love how something so simple and beautiful can perfectly tie in both the ceremony and reception areas for an elegant, cohesive feel. I was blessed to have florist Becca Antley from Branches & Vine turn our beautiful home into a wedding that was surrounded by the most gorgeous flower arrangements I have ever seen!
WHAT ADVICE WOULD YOU GIVE TO A COUPLE PLANNING THEIR WEDDING? My wedding advice is simple: remember the purpose. Don't get lost in the details, the Pinterest boards, or play the comparison game. Each and every wedding is beautiful and wonderful in it's own way because, in the end, it's about the marriage and the commitment you are making in front of the ones you love. Please, enjoy this time with your loved one! Enjoy the celebration of this incredible commitment! You deserve to love each and every moment, because these are the days you have always dreamed of.
MOST MEMORABLE MOMENT? There are quite a few moments that really stand out to me from our wedding day, but the most memorable was Elijah and I's first look. I never knew of the sweetness or of the intimacy that would result from having a first look. It is a moment neither of us will ever forget and is a time that we both will always hold dear. Being able to see one another, to hold one another, and to share with each other the excitement of an upcoming wedding and marriage was an absolute gift. It was like we were able to breathe for the first time. Seeing him gave me comfort, joy, and this incredible moment of awe that I was looking at my husband for the first time. It was by far the best part of our day.
DETAILS THAT HELP TELL THE STORY OF YOUR DAY: What a blessing of a day June 25th was! Having Laura Nelson Photography for photos and Daniel Jeremiah Visuals for our videography was the best decision we could've ever made for our special day! Hiring these talented individuals to capture our day was a top priority going into wedding planning. I knew before planning anything else that I first wanted to secure Laura and Daniel because I loved their dedication to their work and the lovely stories they always tell. Because of them, Eli and I are now able to relive the love, people, and essence of our wedding day and all the special moments that we hold dear.
IS THERE ANYTHING YOU'D CHANGE ABOUT YOUR WEDDING DAY? I would literally change nothing about our wedding day! Everyone involved seemed to be just as passionate as Eli and I about creating a day focused on love, Christ, and our commitment to one another. Nothing could have made our day better. I used to dream about my wedding and what it would look like - and the reality of June 25th, 2016 by far surpassed my every expectation! I would have never thought that I would have such a beautiful, intimate wedding at our own home, with a man like Elijah Cunningham to share it with.