TO LIVE. TO LOVE. PHOTOGRAPHY captured this adorable engagement shoot we're sharing with you this morning. Bride-to-be Caitlins family recently moved from Houston, Texas to the small town of Blanco in the rolling hills of Texas. She knew this little town would be the perfect location to document this chapter in their lives. The neighbours farm next to us turned out to be the icing on top of the evening.
Gorgeous Caitlin shares her story with us and not to be left out her soon to be husband Ashley shares his side at the bottom of the post. "What started as a GNO (guys night out) for my best friend's birthday, ended up being a date with destiny. After making our rounds in Midtown, Ashley, Megan, and I decided to end the night at Third Floor. It was here that Ashley saw Freddy, a friend from high school. She introduced all of us and we decided to grab one last celebratory drink for Meg's birthday. During some point of conversation, Tomas turns around to ask who is being so sassy and I instantly fell in love. Before the night was over, I took his phone and gave him my number. (Aggressive, I know) As we were going home, I told Megan and Ashley that I would marry Tomas one day.
Fast forward THREE MONTHS and Tomas FINALLLLLY takes me out on a date. I was so nervous I almost cancelled. But I'm so glad I didn't. He was the most polite and handsome guy that I had ever met. I'll never forget how he opened the truck door for me and I asked him what he was doing... I mean what guy nowadays opens the doors of cars for girls??!! AND THAT ACCENT!!! He was the total package. I knew he was the guy I had been praying for.
Read on for the proposal story...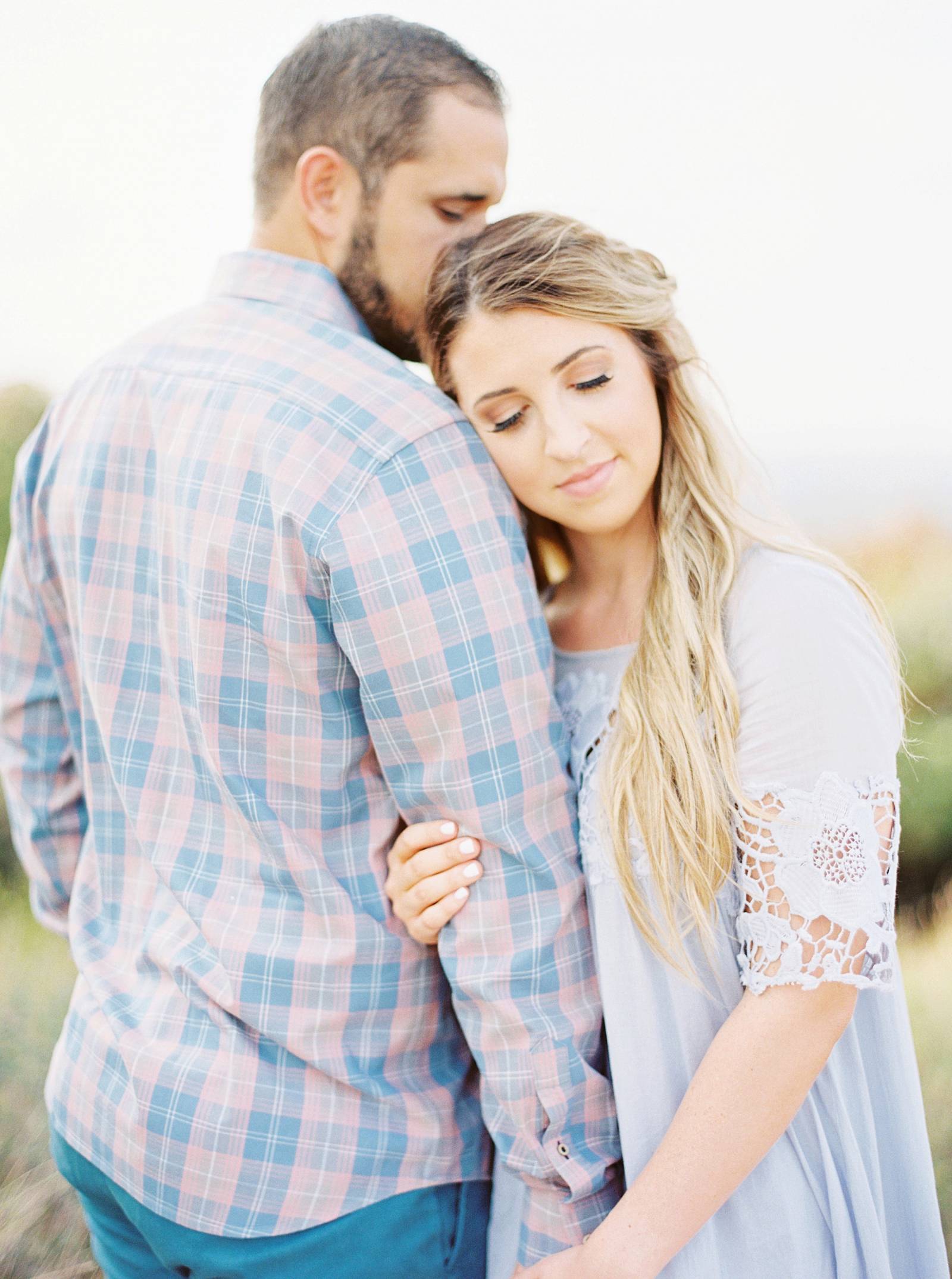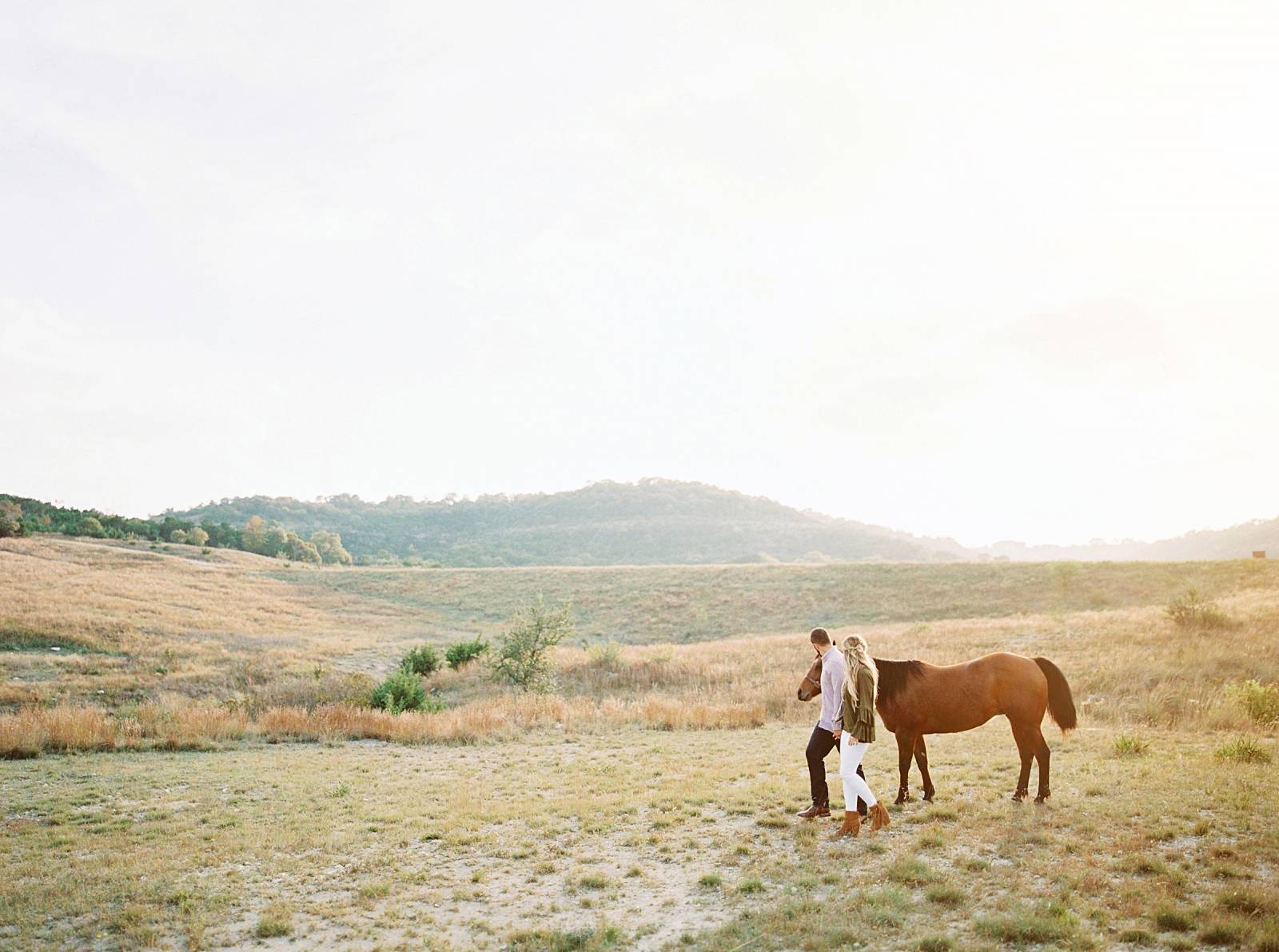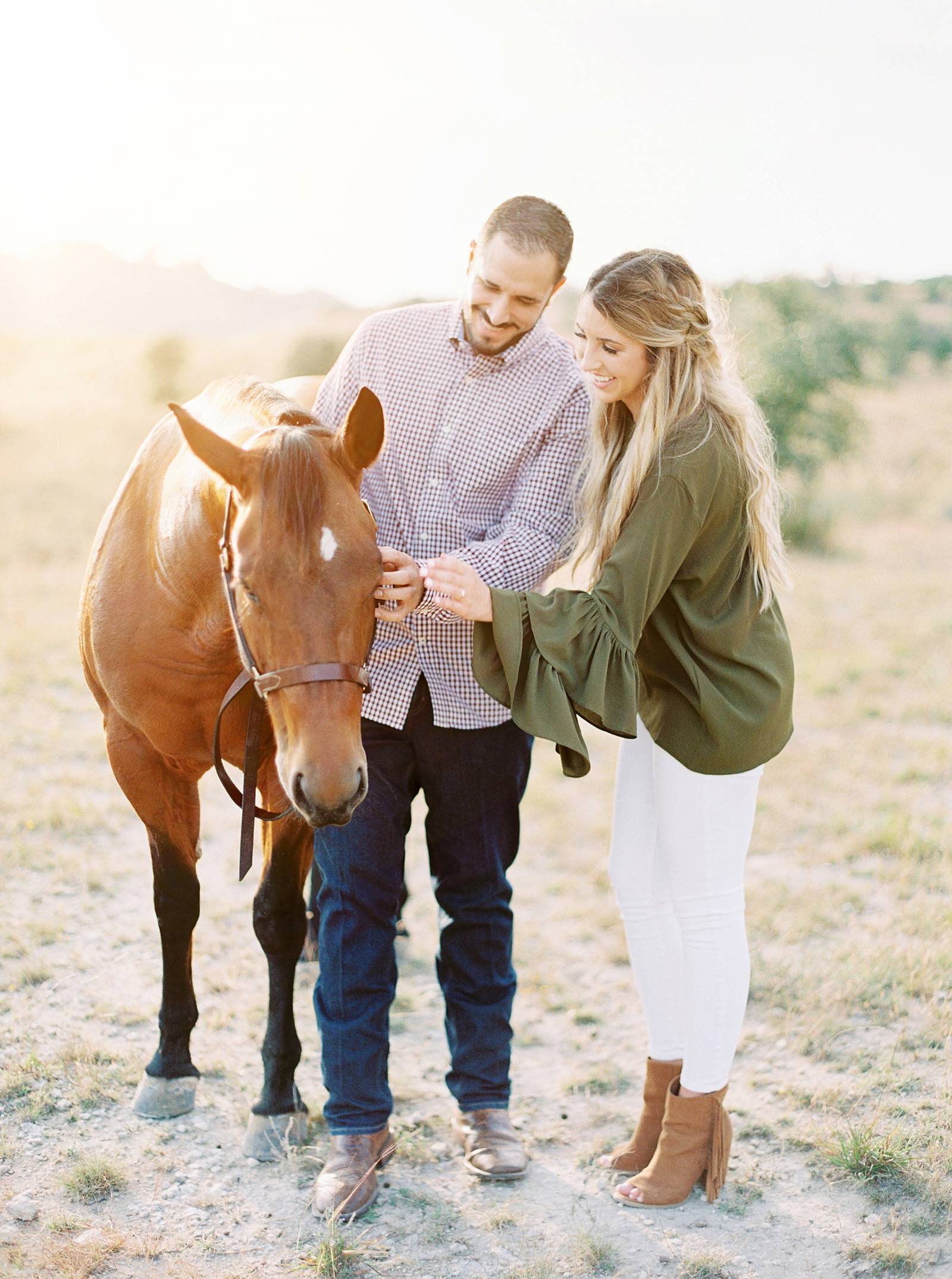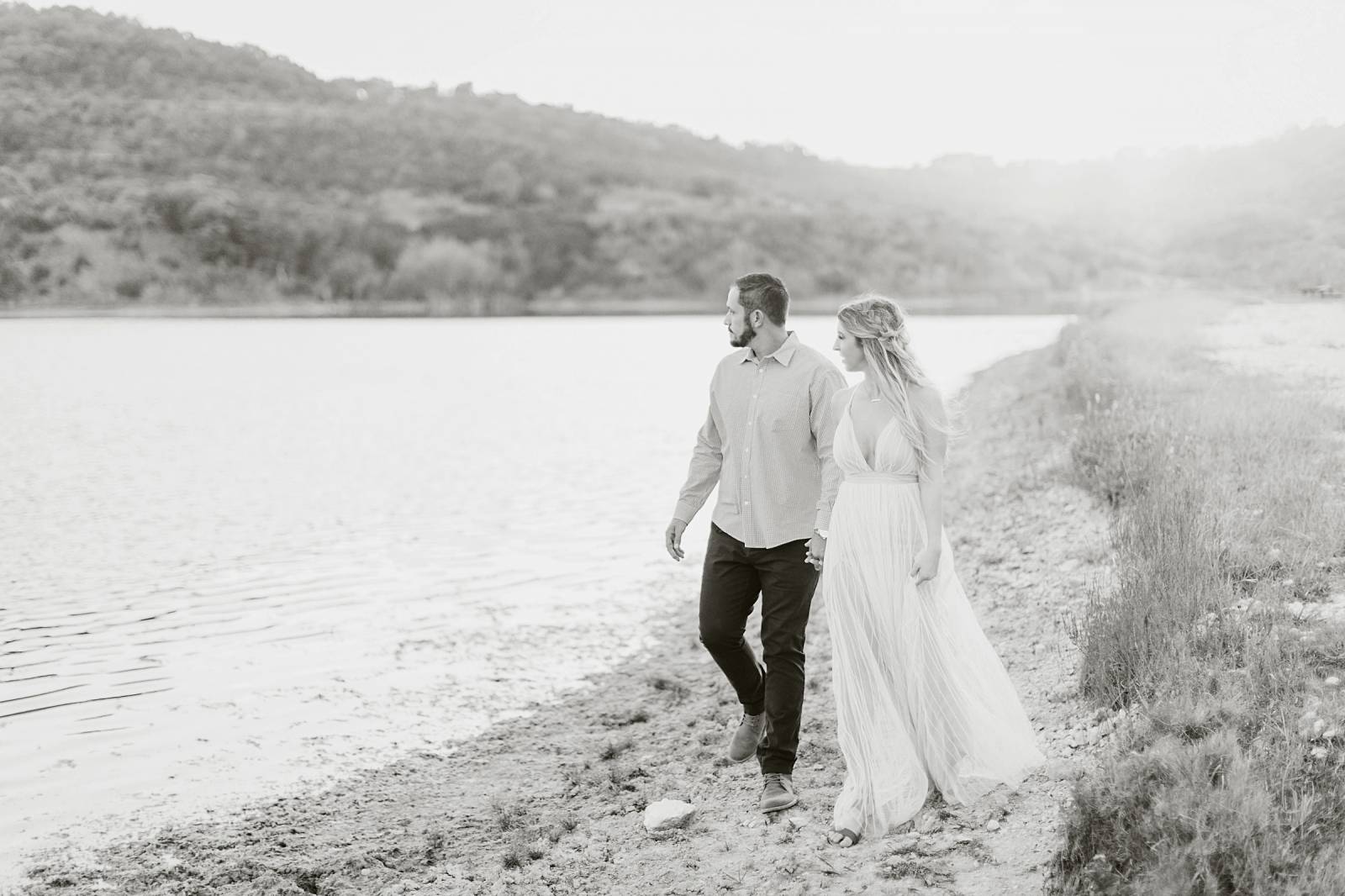 "For his 29th birthday, I surprised Tomas with a trip to New York so we could go to a Yankees baseball game. It was seriously the best trip we had ever gone on. On our last night, he took me out to a very nice dinner as a 'thank-you' for the trip. (I told him this was completely unnecessary, but little did I know he was setting the tone) Following the dinner, he said we were going to a very exclusive dessert spot located just a few blocks away. We all know how much I LOVE sweets, so this was going to be the icing on the cake, literally!
After getting lost for 20 minutes, we realise the dessert bar was right around the corner. Tomas seems so stressed that we were running late and keeps mentioning how the hostess sent a few texts seeing if we were going to make the reservation. I thought that was weird, but I figured that's how super exclusive spots in New York worked. Once we finally found it, we took an elevator to the top floor of the building. The hostess greets us and Tomas says "Reservation for Solano on the South Terrace." to which she responds, "Oh you're here for the proposal?"
Without flinching, Tomas brushes it off with a confident "NO." This doesn't surprise me, as we have decided between his visa renewals and dealing with the aftermath of Hurricane Harvey, 2017 would not be the year for engagement. She proceeds to take us to the dining area when he repeats that we are supposed to be on the South Terrace. The manager comes to assist and walks us to the rooftop patio.
I see 2 dozen roses and a heart made of rose petals with candles surrounding it on the ground. I instantly ask Tomas what he's doing, thinking we are about to ruin the happiest moment of another girl's life. There's no way he could have pulled this surprise off, right?? He keeps walking and proceeds to get down on one knee. From this point on, I can't remember much except for ugly tears and saying yes. To say this was the picture-perfect proposal would be an understatement. That city will forever hold one of the best memories of my life.
Once we got back to Houston, Tomas took me out to dinner as our first date as an engaged couple. We were supposed to go with the family, but he tells me they all ditched us. I didn't want to go anymore, but hey, who can say no to queso and a hot date? After dinner, he says he wanted to grab a drink where we met. We get to Third Floor and he had another surprise. All of our closest friends and family were there to celebrate us!!! A surprise engagement party where we met? Cue to ugly crying! This was the most magical week of my life. I still can't believe I get to marry the man of my dreams!"
The story from the Groom-to-be's point of view... "All I remember was facing the bar area waiting on my drink, when all I can hear is this one girl talking mess to all my friends. Very sarcastic, rude tone of voice (to say the least), but actually very funny. If you know me, I am very sarcastic and I have a very dry humour. So, I had heard enough and it was time for me to let her know how sarcastic I was. I turned around and told her "why are you being a NICE lady?" (again, to say the least).I remember she stared at me like "I can't believe he said that" or "omg, I love him" I'm not sure which face was it but you get the picture. I turned around back to get my drink, and I felt her hand grab mine. And just like that she's still holding my hand to this day. Fast forward two and half years later. When I say time flies by, is an understatement. I have been the happiest I have been in my life since that winter night back in 2015.
After a solid two years of Instagram engagement rings tags from her, I finally reached that time when every man realises "I want this woman to be my wife". My first step was getting the ring. Like I said I had two years worth of ring pictures so it was easy to see which ring to get. Next, HOW TO PROPOSE? I had several ideas but they all sounded so lame in my head. Google didn't even help since everything that popped up was the typical romantic dinner. Then, one night driving I see this place that had a rooftop view of Downtown Houston. That is how I am proposing. Searching for rooftops in Houston at this point. Then, on my birthday Caitlin surprised me with tickets to go watch the NY Yankees in NYC. Rooftop, NYC, Proposal, BINGO!
The night of September 18th, 2017. After exploring the great New York City during the day all I could think was how I am about to become the happiest man alive tonight I am talking about riding bikes in central park. Enjoying cocktails with a panoramic view of NYC at the Museum rooftop. Walking the streets of Brooklyn. But all I could think was I can't wait for tonight. Dinner time, we are getting ready. All of sudden, nerves kick in. Where do I put the ring? Can't be late! I told her, I wanted to take her out to dinner as a thank you for the birthday trip. We are enjoying a nice dinner at The Capital Grille but I see the clock ticking (this is not the place I am proposing, this is a decoy to throw her off in case she had any thought). I get up and go to the bathroom, and tell the waitress to give me the tab and explain to her the situation. Finally, I told Caitlin the reason we have to rush is because a friend of mine (a professional Chef) arranged for us to have a dessert tasting in a private room at 9:30 pm.
We walked one block down (which end up being a mess because the GPS got us lost) and finally arrive. Got a key to get on an elevator to the 20th floor, and I let the restaurant know the "key word" we have a reservation in the "South Terrace" (the proposal area). The host lady missed the memo that day and replied to us "Is that the proposal area?" Kindly I replied, "No ma'am, we just have a reservation" (I honestly wanted to throw her off that rooftop). Finally, the manager comes and take us into the south terrace. Caitlin walked into the terrace first, I am behind her. We turned the corner and there it is! "The View of the World" I walked us into the candles with heart shaped filled with red rose petals. She immediately said "what are you doing?" (Same voice as January 15, 2015). I quietly looked into her eyes and remained in silent. I got down on one knee, and she said yes!"