Weddings seriously don't get much cooler than this right? Katelyn & Dustin wanted their wedding to have a Sunday family dinner vibe... don't you love that idea? It was inspired by the Sunday get togethers they used to have with their combined families before they moved from San Diego to Portland - in fact their families continued the tradition without them! Immediately upon visiting TEMECULA CREEK INN they got the vibe they were after; it felt private, it had a game area and a fire pit - all elements which contributed to the family feel. San Diego wedding photographers DEER LOVERS captured their day beautifully with these timeless, light filled images.
Katelyn tells us, "When it came to style we wanted minimal colour, we went as far as asking our guests to wear solid black to reduce colour. We wanted everything to feel extremely unintentional and simple - like us! Dustin and I enjoy a good hunt at a great thrift store, which is where we came up with using crochet table clothes, oil lamps, vintage teapots and more vintage inspired décor."
HOW DID YOU MEET? Although we went to the same high school we didn't meet until shortly after. I knew his older brother and our brothers were all good friends. After we met we became friends and over the next few years would build a great friendship. We both meant a lot to each other, but kept things as friends. We both moved out of San Diego, Dustin to LA and I went out to Palm Desert. Dustin came out for a visit and after almost 7 years of friendship, I saw him in a different light. Things just kind of naturally happened after that. We were engaged about a year and a half later. It was so easy since we already had a great level of respect for each other and a great friendship.
TELL US ABOUT YOUR PROPOSAL: The proposal was amazing! Over the years our families have started to spend Thanksgiving/Christmas together. It was on Thanksgiving and it is a Mangan Family tradition to go around the table and all say what we are thankful for. Due to a wild year of ups and downs, it was very emotional for us all to say what we were thankful for. Never once, did it cross my mind that he was about to propose. I knew he had a ring because we found this amazing vintage ring together - it was getting sized and I didn't know he had already picked it up. It was so special and I loved that we were able to share the moment with our entire family. Oh, and I also asked him to not only ask my father, but both my brothers if he could marry me!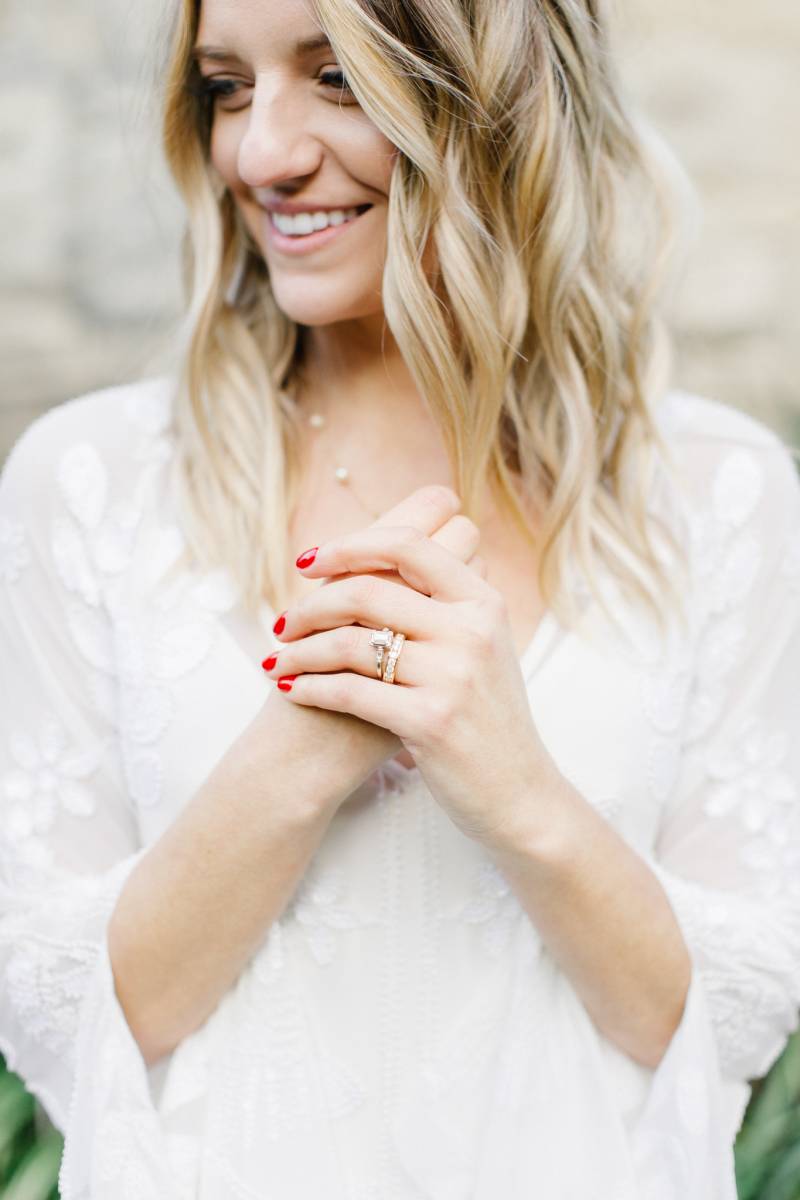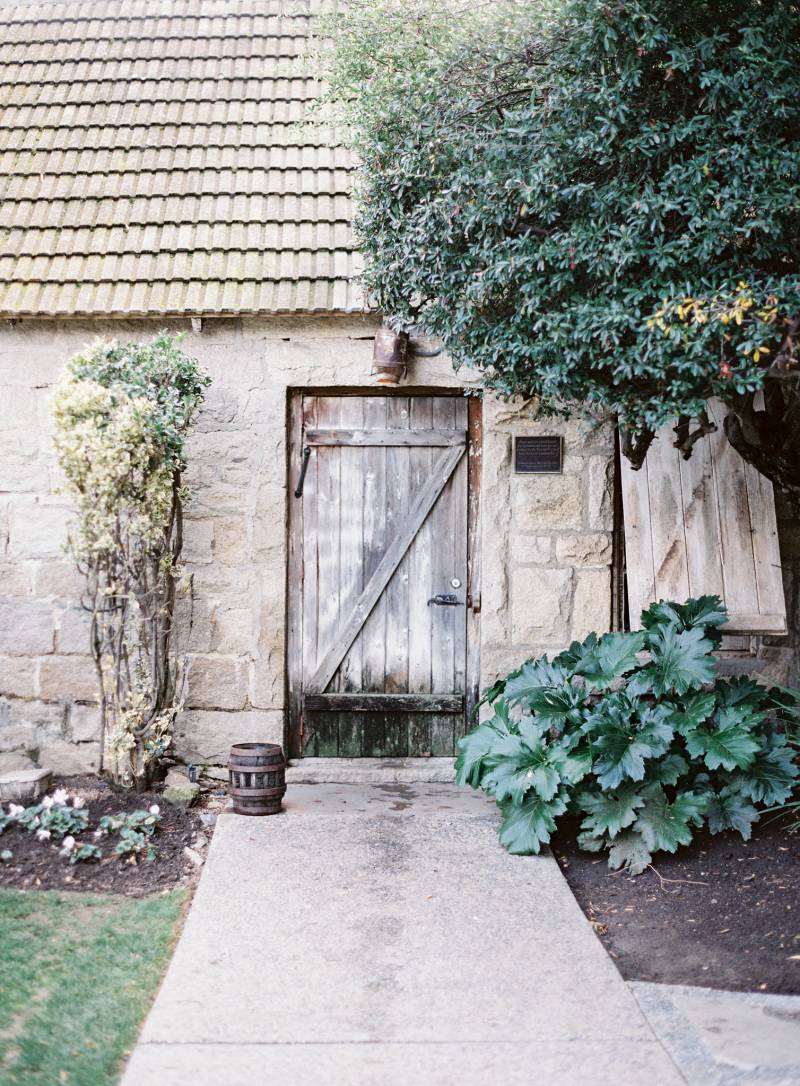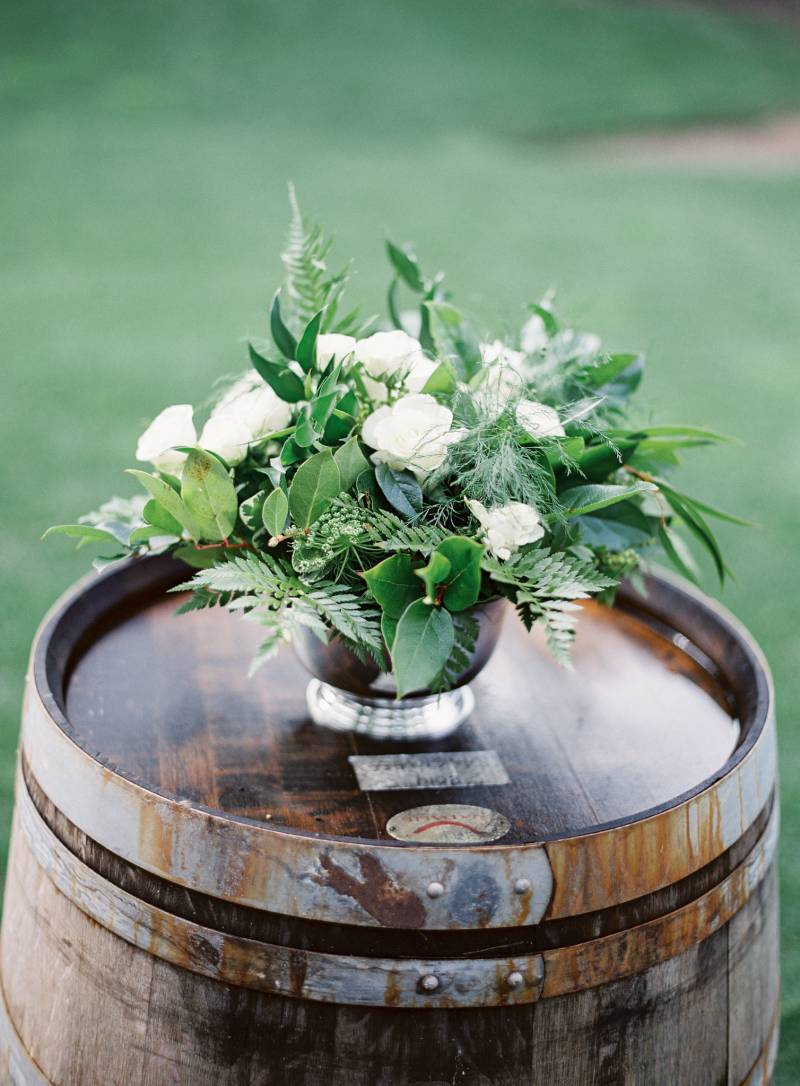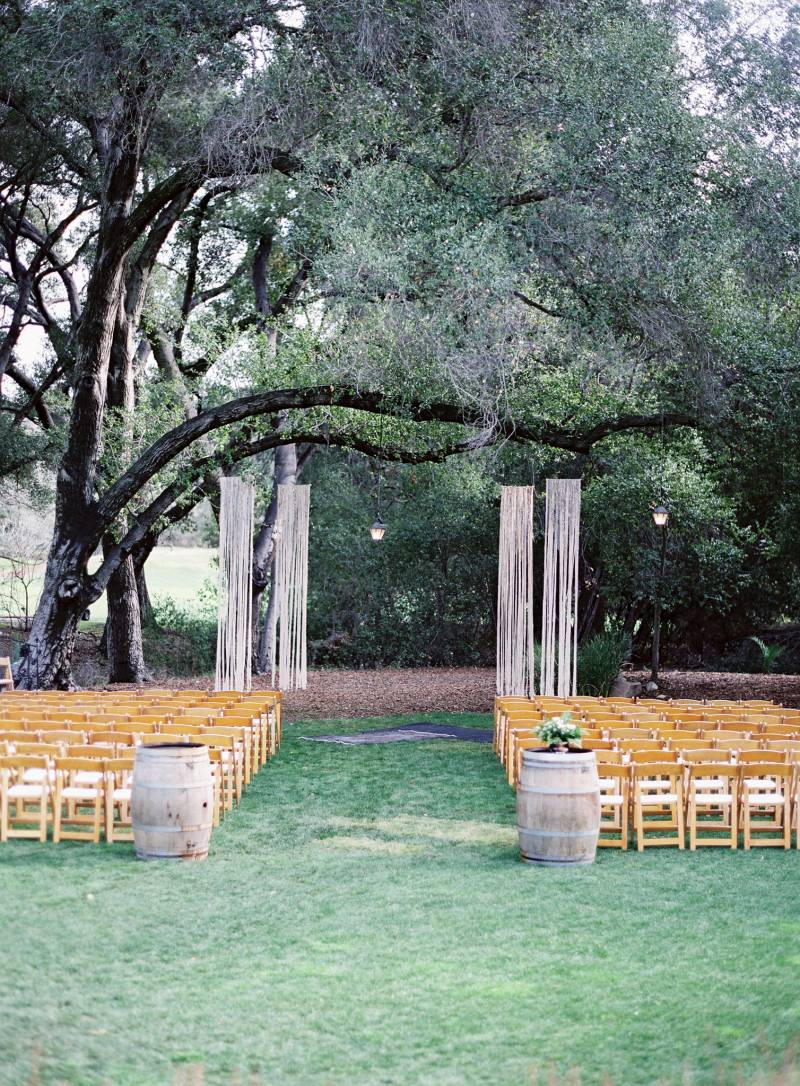 TELL US ABOUT FINDING YOUR WEDDING DRESS: I went in extremely open minded about style/silhouette, probably because I had heard that you always end up with something other than what you were expecting. I had my Mother, Mother in-law and Sister in-law all pick out a dress they wanted me to try on. The only thought I did have was I didn't want a slit in the front and I wasn't too sure about a veil. I had tried on this beautiful, but simple, dress and the stylist I was working with suggested this incredible Untamed Petals beaded headpiece. I ended up picking the headpiece before my dress! It all happened to come together when I tried on the Zepplin Gown. Everyone in the room started to cry, which helped me realise I found the perfect dress.
DESCRIBE YOUR WEDDING FLOWERS: Again, keeping our colours extremely minimal we decided to do greenery with a pop of white rose. Our florist, Erica, did such an incredible job. I showed Erica a few photos and she created the rest. We added small berries, a variety of ferns and long flowy ribbon to create a natural, but wild, whimsical, boho feel.
FAVOURITE DETAIL OF THE DAY: I loved everything about our wedding! I absolutely loved the intimate vibe of our ceremony with Kevin Miso singing songs that had a close meaning to us, which he continued throughout dinner. But, I will say our tables looked incredible. Erica and Kellyne did an exception job making every table so different! With the unintentional thought it mind, each table had it's own unique look. One thing I don't regret, is giving each of our vender's complete creative control. I knew if I took complete control over every detail, the creativity wouldn't reach it's highest potential. A small detail that I loved is our bar napkins. I had my husband sketch a picture of us and we used the picture for bar napkins and also at the bottom of our Thank You cards at everyone seats, paired perfectly with a bundle of California White Sage.