Inspired by the Pantone colour palette for Spring/Summer of 2021 ("Illuminating" and "Ultimate Gray"), this vibrant editorial captured by Southern California wedding photographer XO & FETTI PHOTOGRAPHY and designed by HEATHER BENGE for the SUNSTONE WINERY STYLED SHOOTS ACROSS AMERICA Crawl, channeled the thoughtfulness of the Pantone pairing. "Two independent colours that highlight how different elements come together to support one another" and the bright spirit couples carry as they persevere through a unique, sometimes tough, engagement season.
Featuring a floaty, fluttery gown by STYLED GOWNS, posh blooms by BLUSH BOTANICALS and PARKER & POSIES, and a perfect pairing between vintage and contemporary rentals by PARTY PLEASERS with the breathtaking background of the Sunstone Villa and vineyards, wedding planning couples are invited to take inspiration from the layered colours, textures and charming details of this bold yet inviting editorial.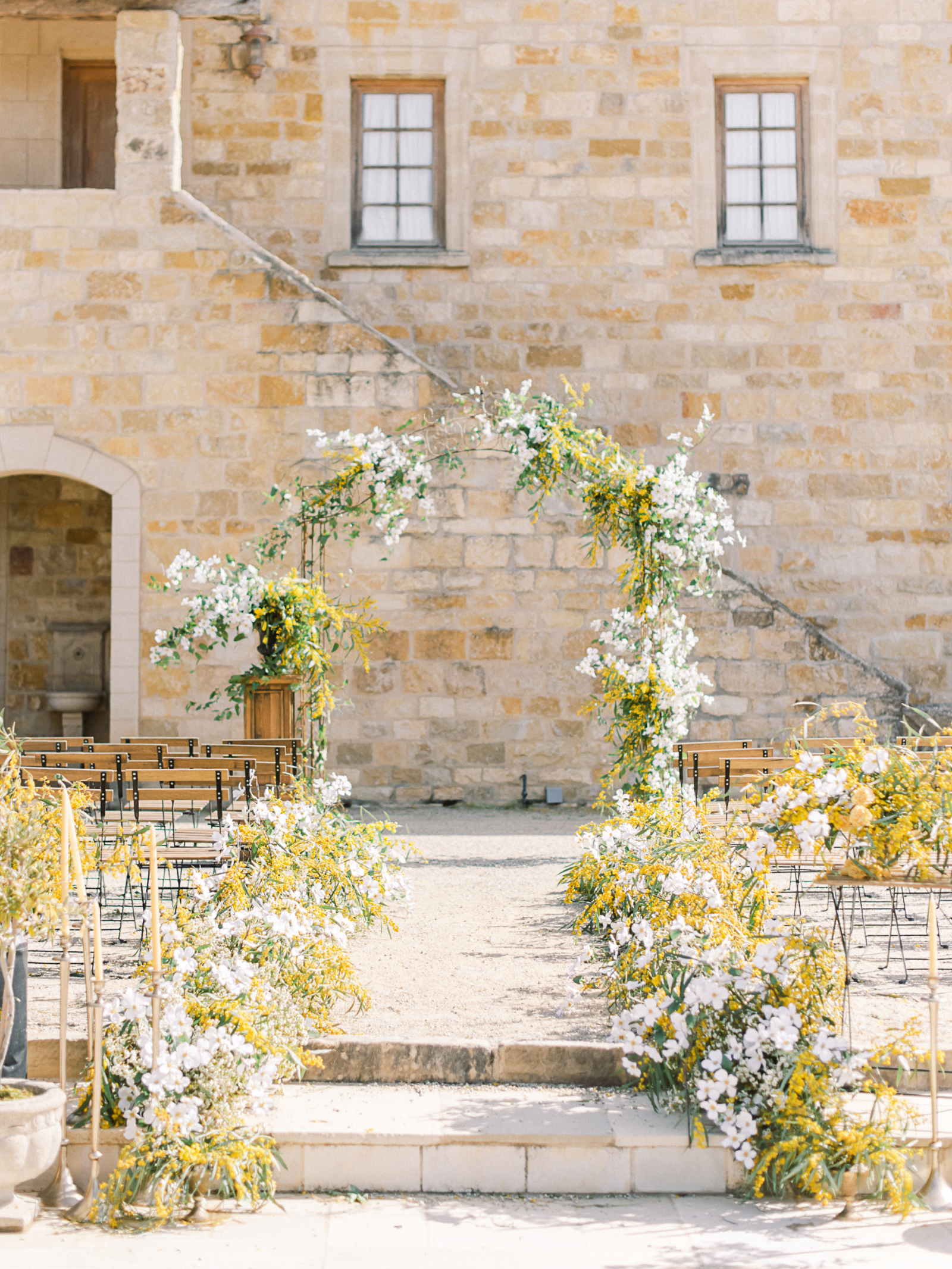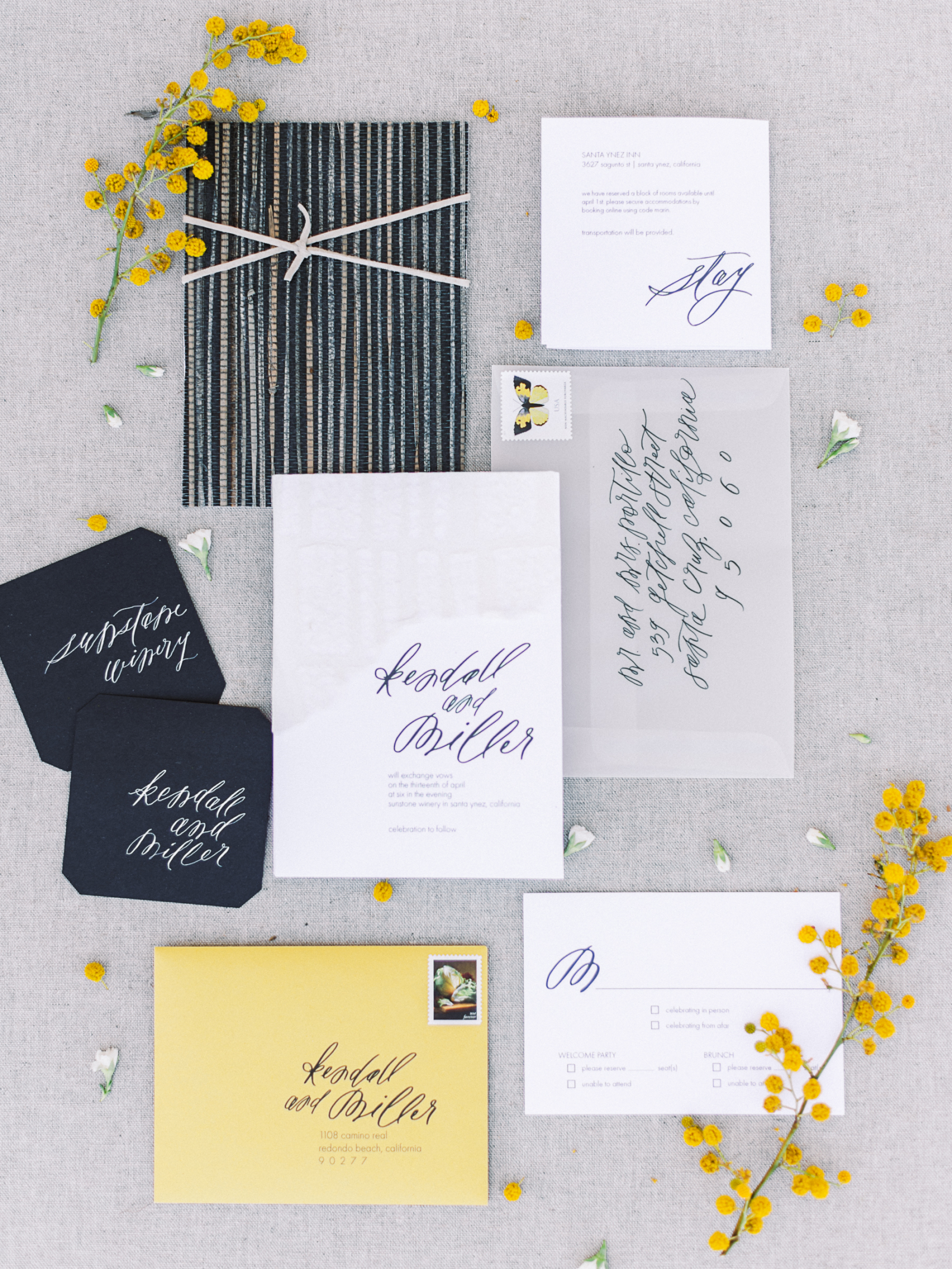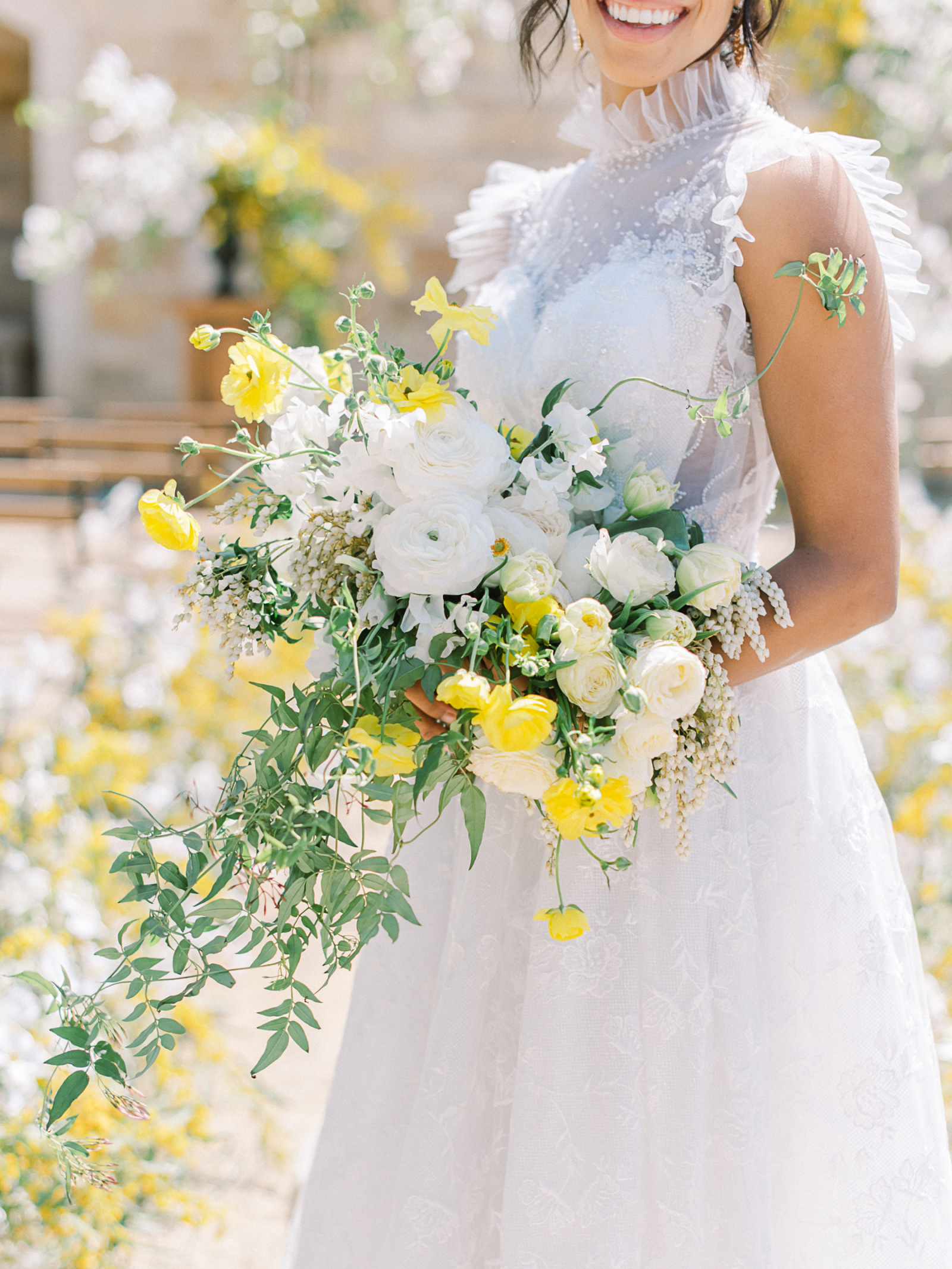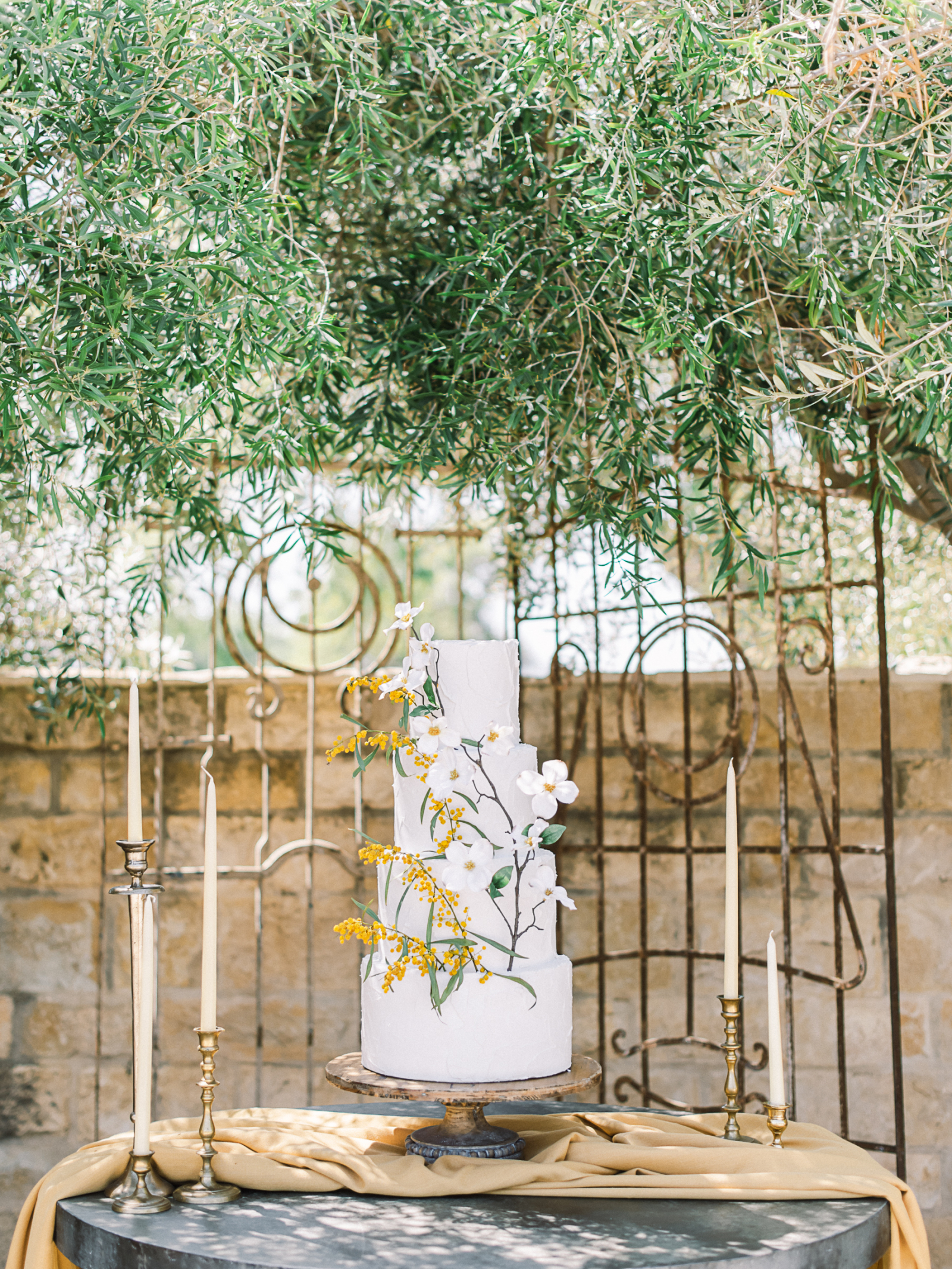 A big thank you to Southern California wedding photographer XO & FETTI PHOTOGRAPHY for sharing this beautiful inspiration with us. Owner Vanessa documents love for the wildly romantic, believers in magic, soulmates and true love. "Combining fine art styles with a documentary approach, we are dedicated to expertly capturing the unforgettable moments of your unique fairytale. XO & FETTI believes in building relaxed, comfortable photography sessions for every client so that each shot is authentic and natural. We do this by valuing the individuality of our clients, getting to know both their personalities and their story before the camera ever steps into the picture." Head over to their portfolio to see more of their work.