As summer vibes began to fade into fall, Abigail & Devin wed at the coastal ADAMSON HOUSE in Malibu, California. The fact that the dance floor overlooks the Pacific Ocean was an easy selling point. The gorgeous bride's vision for the wedding was California cool with an air of sophistication which is perfectly demonstrated in these images by Southern California wedding photographer RACHEL OWENS. Wearing a stunning THEIA COUTURE sheath gown followed by a sparkly mini dress for the 'epic' dance party, Abigail was the epitome of California chic.
With a beach friendly approach to the styling, it managed to retain an elegant feel with simple tables adorned with white and gold details including overflowing florals by THE ENCHANTED FLORIST. Even the younger guests were considered with giant poufs on the floor and a more relaxed dining option,
Rachel tells us, "These two are ultimate free-spirits, and wanted to marry where they fell in love; on the beach. Abigail is not your average bride; not one to drone on about wedding details, yet handled wedding planning with such class and ease. Her now-husband Devin who is a Ryan Gosling look-a-like with a voice to match, was chic in a tuxedo; a more formal ensemble than his typical wetsuit & surf attire. The bridal party was elegant in midnight blue, which complemented the glittering water perfectly."
HOW DID YOU MEET? When people ask this question, Devin likes to answer: "She just walked into my house one day." We usually get a confused reaction, but that's actually the truth. He was on his couch watching TV with his roommates one summer night in 2013 when I knocked on the door. My roommate and I, marshmallows in hand, were told there would be a bonfire party there, which we soon realised was unbeknownst to the confused residents. However, the boys rallied, fetched some wood, and let's just say the fire wasn't the only thing that sparked that night... By the time I left, I had Devin's number and a coffee date scheduled for the next day.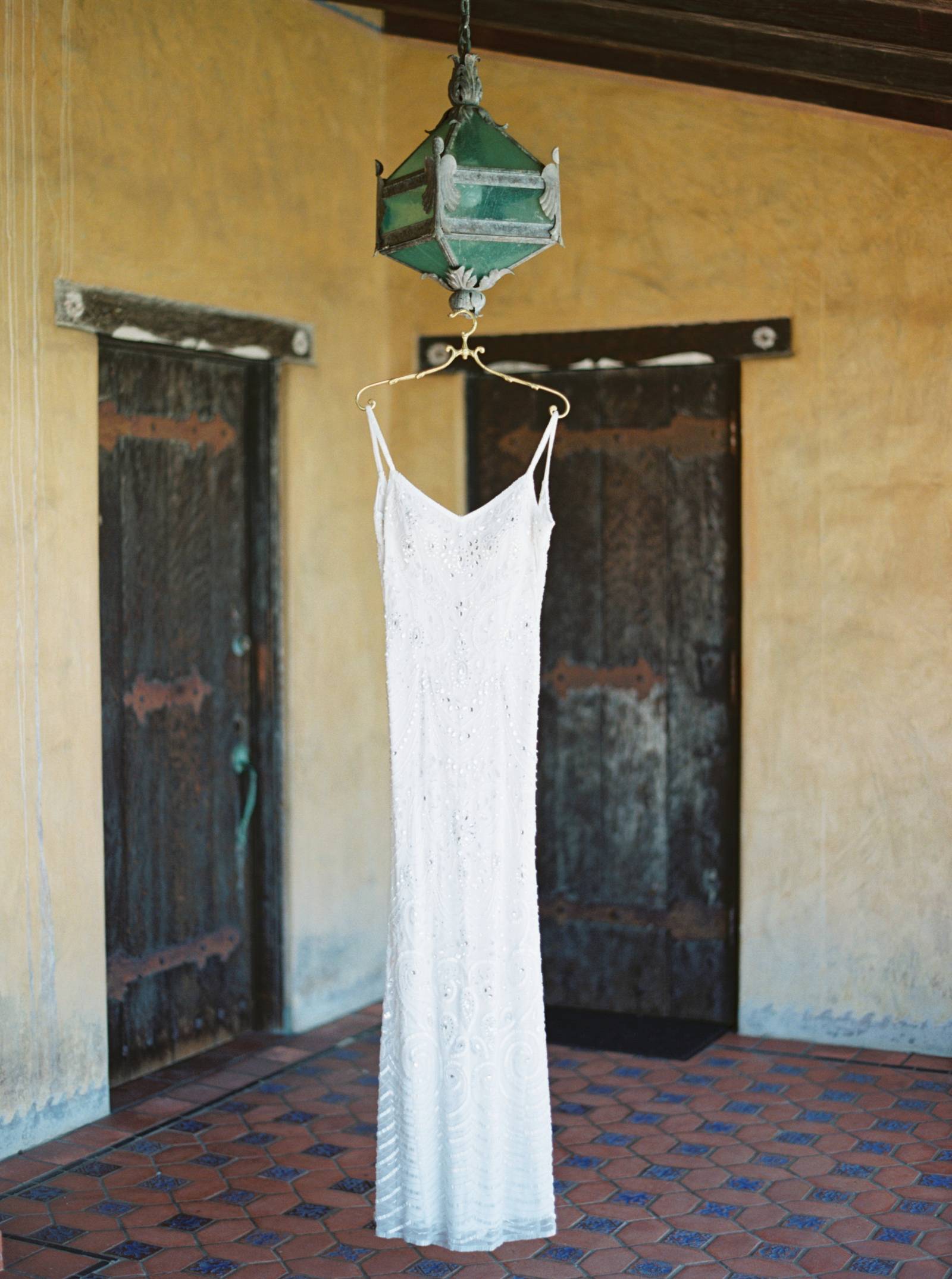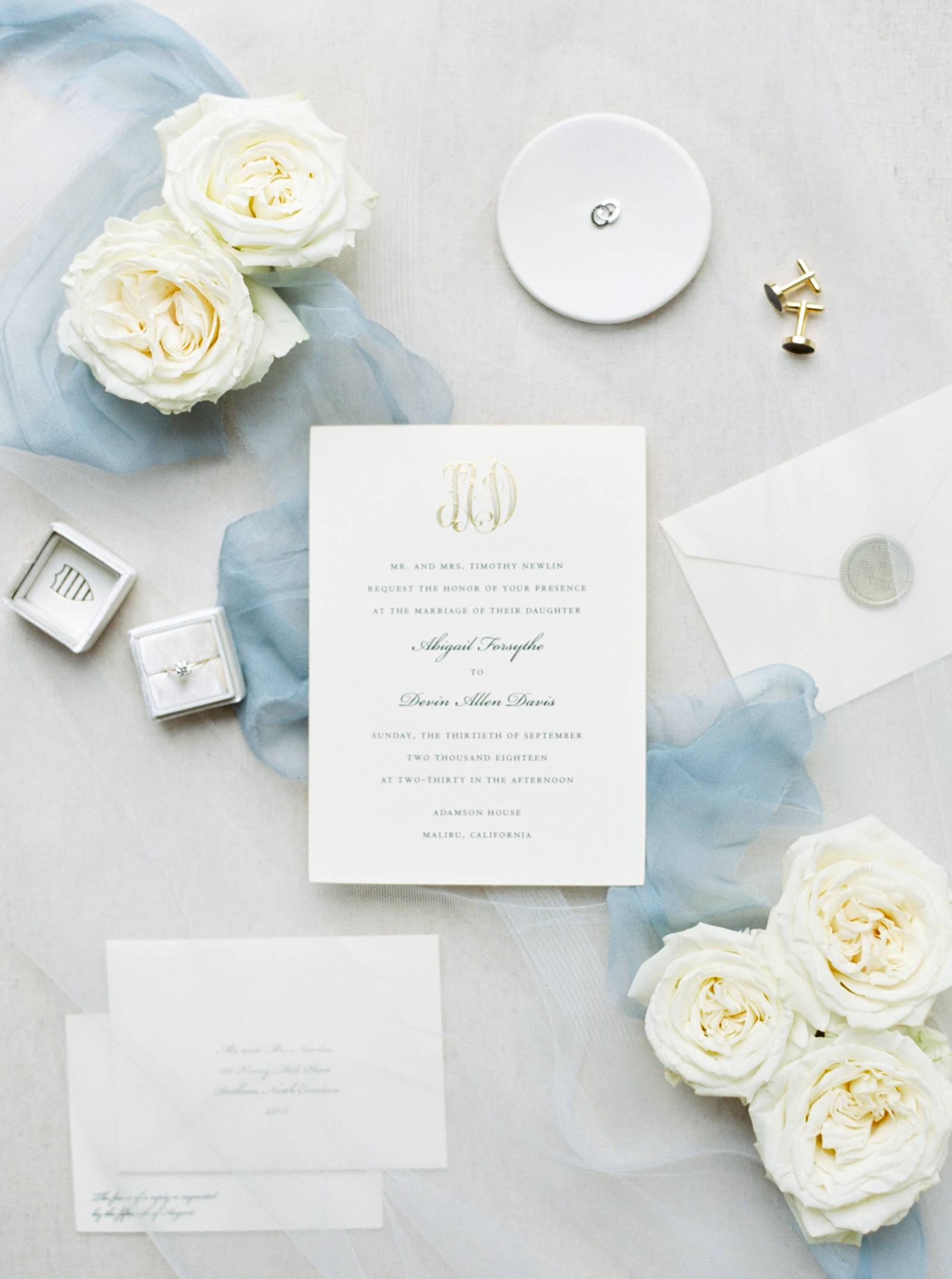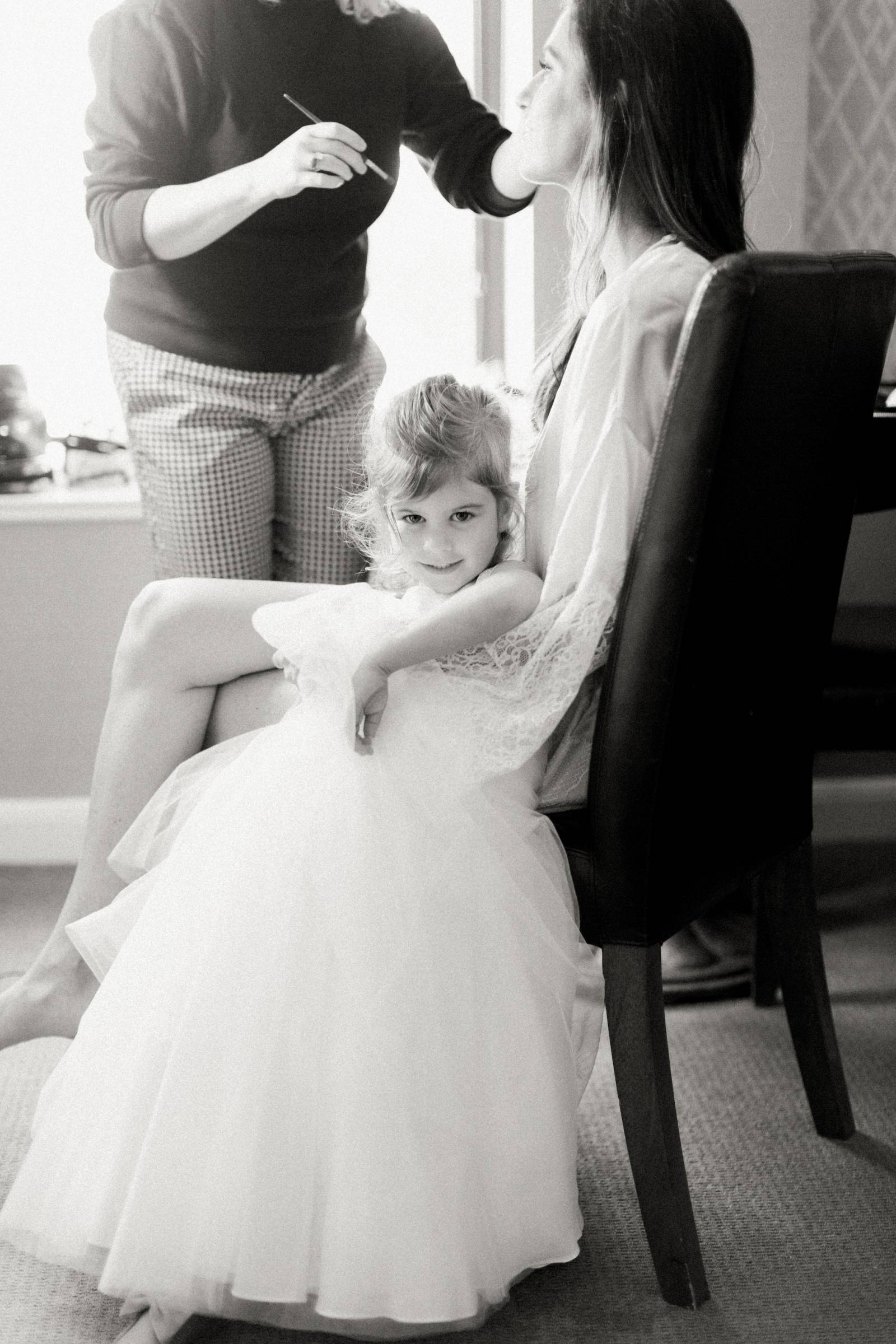 TELL US ABOUT YOUR PROPOSAL: Devin and I escaped to the mountains over 4th of July, and the weekend was full of red, white, and bling. During a lakeside picnic, he perched down in front of me and really let freedom ring…(sorry I'll stop now).
It was truly a beautiful weekend—just the two of us, and 100% us. Listen ladies, I'm not going to pretend like it was this huge, glamourous surprise. Devin is terrible at hiding things, and I totally saw it coming, but transparency is a quality I find endearing in him (even when unintended) and this quality is what gave the whole situation a bit of extra charm… When I asked Devin if we should invite friends on our weekend adventure, he quickly blurted a nervous "No!" and had a hard time reasoning why (hint no. 1). Then, when our plan to go on a hike fell through due to the remaining snow on the path, Devin insisted we still go for a picnic even though we had dinner plans an hour later (hint no. 2). On our way over, he was visibly very nervous and barely speaking (hint no. 3,4). Finally, picnicking lakeside, he opened with a beautiful speech, but upon realising he wouldn't be able to kneel while we were both sitting, he paused to say: "umm, could you stand up please?" (hint no. 5). To this day, I love to taunt him with a good: "umm, could you stand up please?" It was those sweet, funny, unplanned moments that will always make me smile. We celebrated with a flight of brew, skiing, and face-timed all our family and friends whilst jumping up and down.
TELL US ABOUT FINDING YOUR WEDDING DRESS: I'm not a big fan of dresses, and I never really had expectations on what mine would look like. I was more excited about the overall shopping experience—dancing and joking around in a big dressing room with my mom and sister while being brought champagne. I was lucky enough to get that. A couple weeks after the proposal, Devin and I went to visit my family in North Carolina which gave us the perfect opportunity to play dress up. With no intentions on purchasing something that day, I tried on every style imaginable and gave each dress the dance test. Surprise, surprise—we fell in love with the very last dress I randomly decided to try. The tears came; it all happened; it was purchased on the spot.
DID YOU HAVE ANY DIY ELEMENTS? We asked some influential couples to bring in a favourite photo of themselves, which we shared along with their meet cute stories at the entrance table. Along with that, we converted a large surfboard into a guest sign-in, which we now have hanging on our wall at home.
DESCRIBE YOUR WEDDING FLOWERS:We worked with Enchanted Florist out of Burbank, and they were amazing! I asked our florist, Kim, for really elegant, yet natural elements to accent the already picturesque ocean backdrop. She completely blew us away with her creativity. She found these really rad tall vases, to create floating bouquets that towered over us to allow for uninterrupted conversation, and a family style dinner.
FAVOURITE DETAIL OF THE DAY: We loved that the dance floor was the focal point of our reception layout. It garnered everyone's attention during key moments (like the bridesmaid's rap performance) and encouraged everyone to turn up.
WHAT ADVICE WOULD YOU GIVE OUT TO A COUPLE PLANNING THEIR WEDDING? It sounds funny, but wedding planning actually prepares you for your marriage because there are so many unforeseen challenges that will test you and your problem-solving skills as a couple (whether financial, familial, emotional etc.) Take the good with the bad and remember not to take yourselves too seriously. Have fun!
MOST MEMORABLE MOMENT? We took time, just the two of us, before the ceremony, to read our personal vows to each other, and really take in the moment before joining all of our guests. I never wanted to do a first look, but it ended up making sense for our schedule and I'm so glad it did.
ANY OTHER DETAILS THAT HELP TELL THE STORY OF YOUR DAY? Devin and I decided early on that our priority was to show our guests a really freaking good time, and with the help from a lot of family and friends, I think we delivered. Practically everyone involved—from our photographer, to our videographer, to our florist, to the woman who designed our save the dates—was a dear friend of ours. We are really grateful to everyone who made the day so incredible. As a bride and groom, throughout the planning process, you'll often hear, "This is your day!" I think it's said with positive intentions to encourage nervous, pressured couples to stay true to themselves and remain confident in their personal decisions, which is great. However, the fact of the matter is, it's not really your day. There are so many people who come together to make a wedding—furthermore, a family—successful. For us, this day was less about our promise to each other (which could have just as easily been done in a court room, party of 2), and more about everyone in our community coming together to promise their support.
A big thank you to Southern California wedding photographer RACHEL OWENS for sharing this beautiful celebration with us. Rachel's style has an emphasis on a romantic & feminine style and her purpose is to create heirloom pieces that reflect your love, your joy & your beauty. "I love capturing couples on film, as I feel it brings an unmatchable feeling of timelessness & authenticity." You can see more of Rachel's work in our vendor guide.