Inspired by lustrous pearls, yellow blooms and the models teal-blue eyes, this creative team including Wedding Stationery designer STUDIO WREN & CO., wanted to celebrate the first blooms of spring and showcase the acacia's pop of bold, warm colour against cool teal.
Florist ASHLEY FOX shares with us: "Bouquet ingredients included sweet pea, acacia, butterfly ranunculus, daffodil, pale yellow ranunculus and one extraordinary Lady Slipper orchid that reminded us of a lustrous pearl all wrapped with the lightest, barely-there shade of grey~green~teal SILK & WILLOW ribbon we could find."
This pearl-covered SARAH SEVEN gown caught my eye at The White Room previously, and knew I had to have it in a shoot. The gown is a perfect mix of structured boning in the crepe bodice and delicate, draped tulle train with an off the shoulder moment. Our groom has just as much style as his bride. The MARTIN PATRICK 3 suit is made from a textured fabric which ensures he will stand out. So often groomswear fades into the background and we knew we wanted to illustrate a different option."
Captured by THE BYES it was shot at the Parlor room of THE BLASIDELL due to its great light and appealing woodwork. This historic Georgian mansion featured in the heart of Washburn-Fair Oaks Historic District in South Minneapolis was built in 1915, and has been a part of the Minneapolis bridal community since the 1930s.
The acacia's rounded blossoms reminded Ashley of a cascade of pearls and she knew it had to be on the arch in front of the doorway. The parlor's french doors created a perfect setting in which to place the floral arch. With light streaming in from the bay window, it created a perfect storm of architecture and sunshine.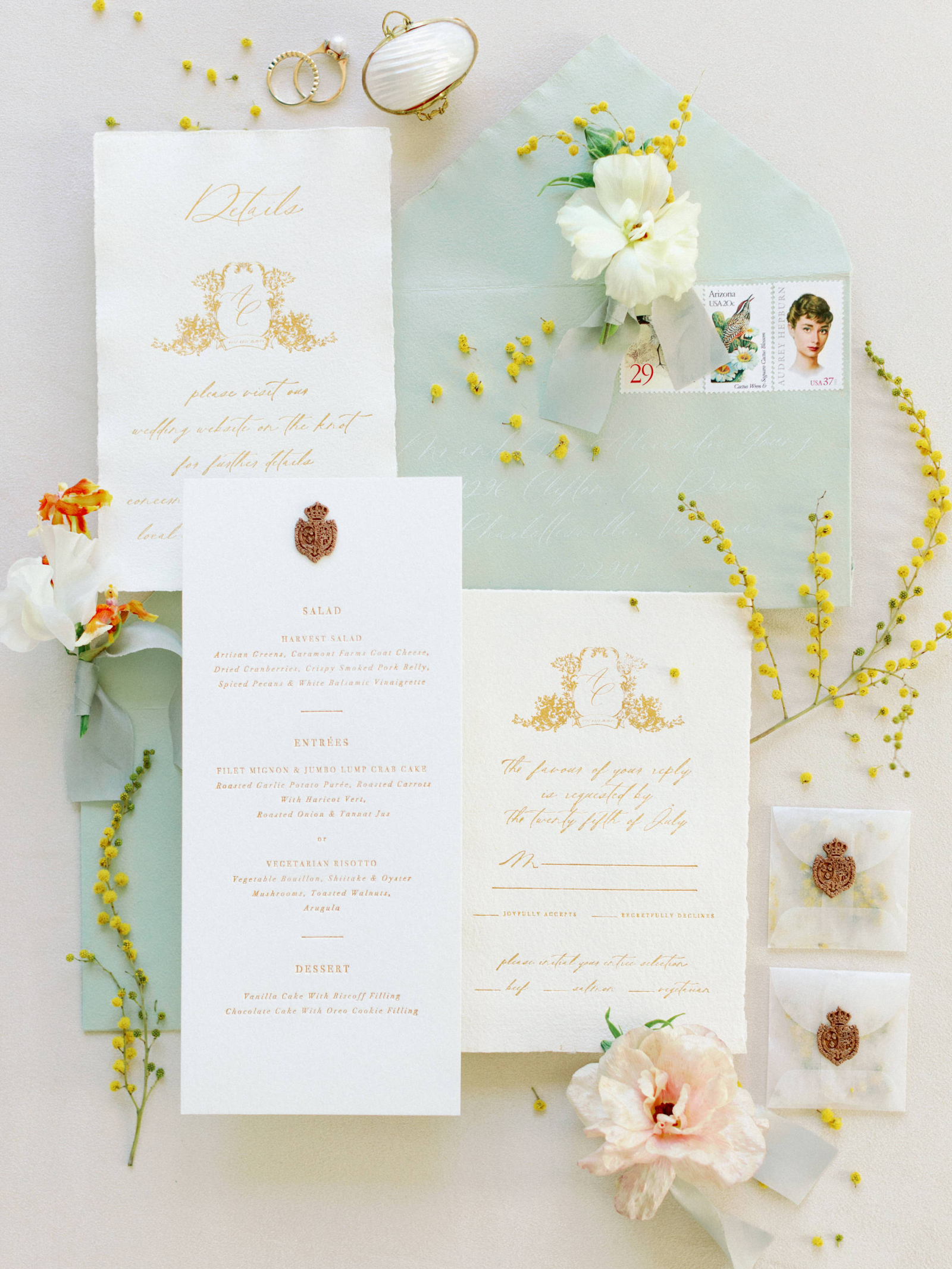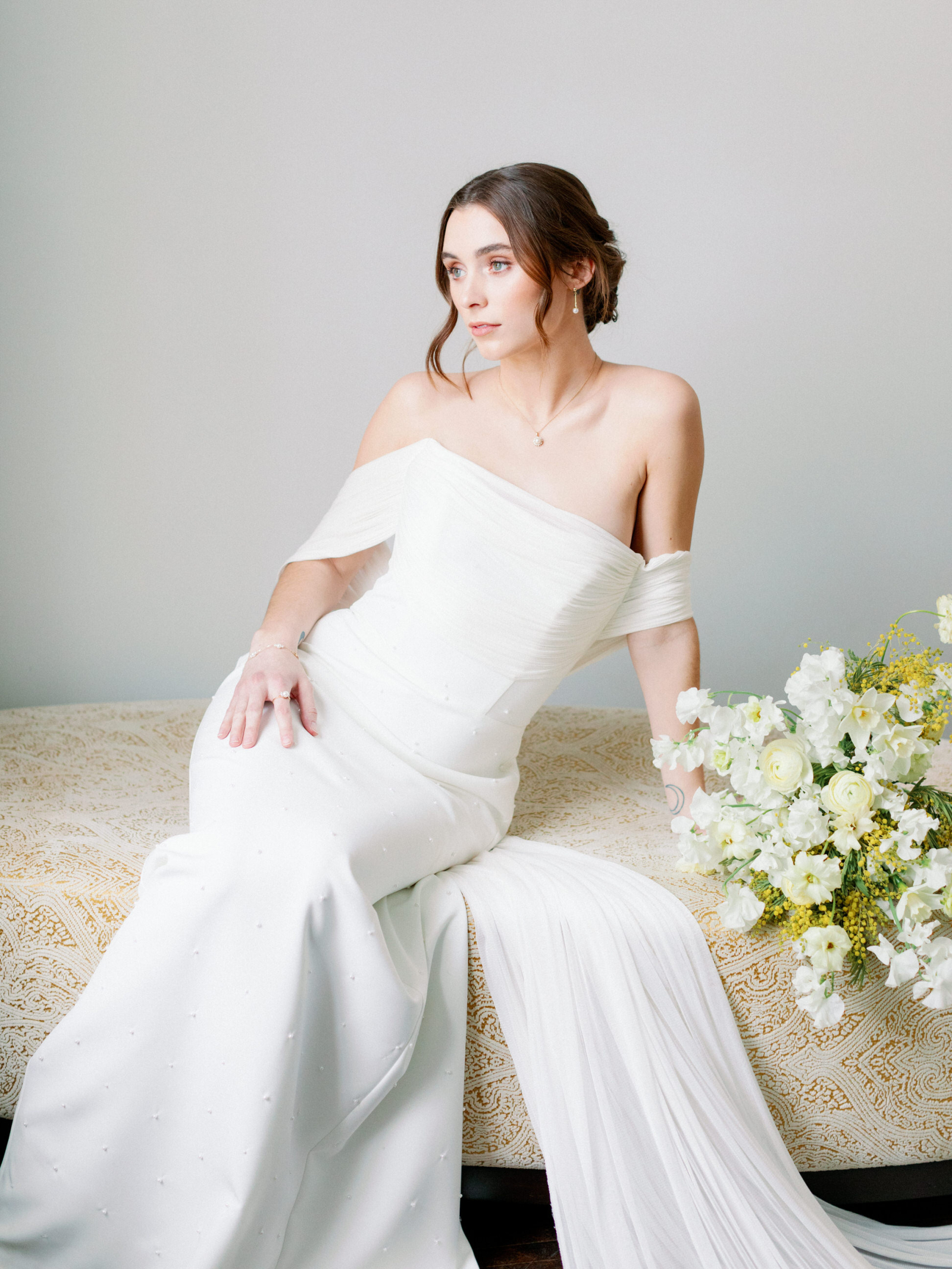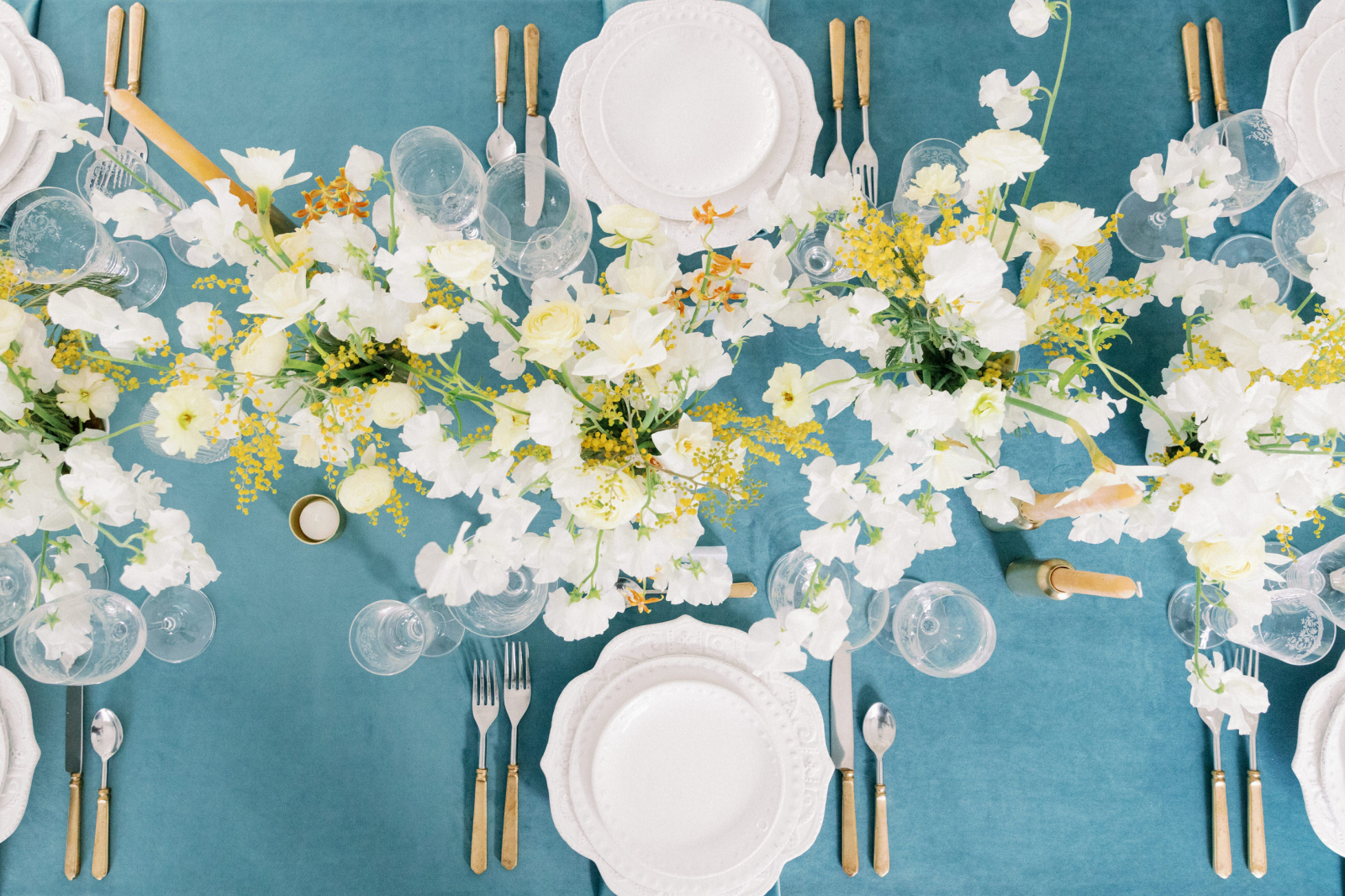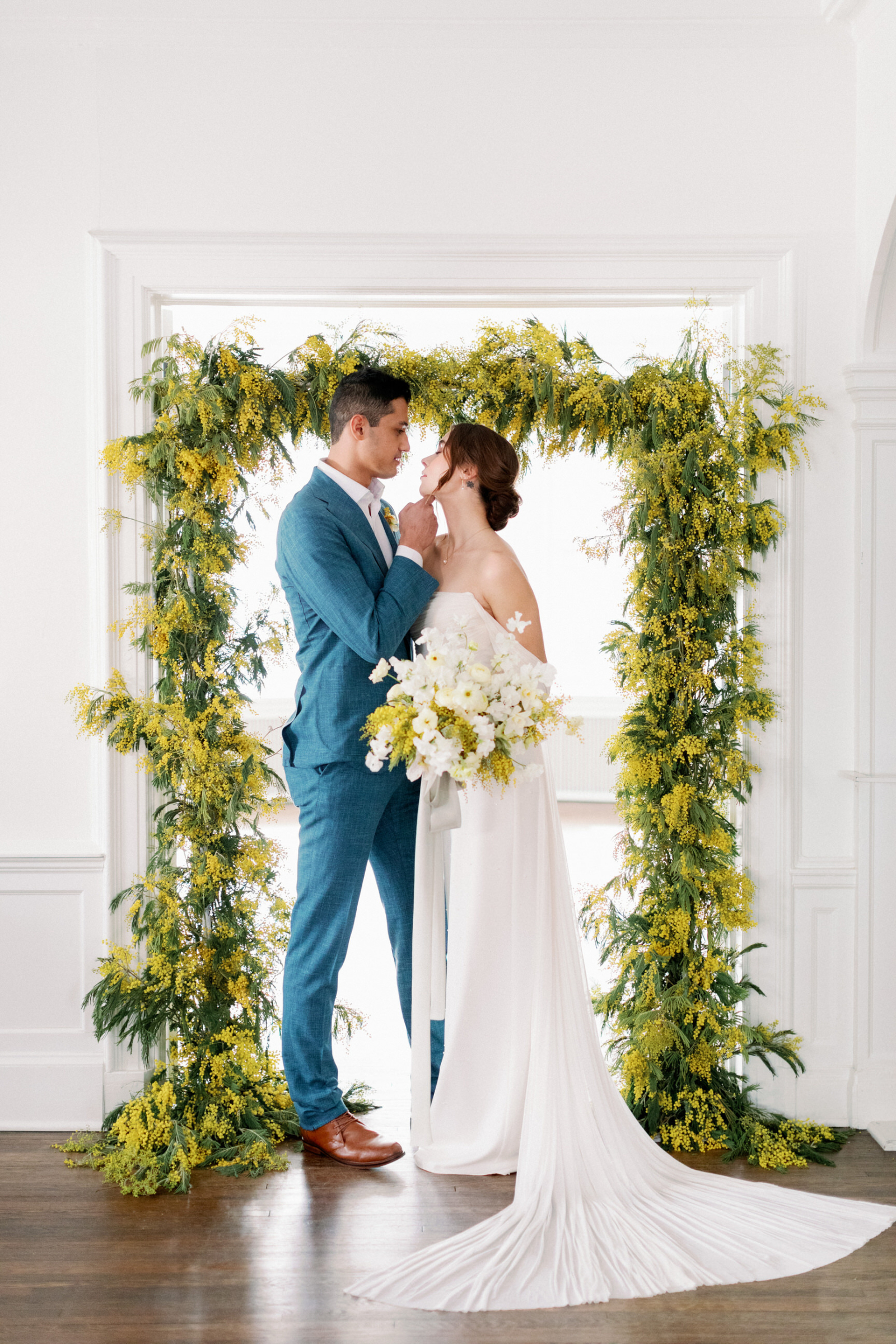 A big thank you to Wedding Stationery designer STUDIO WREN & CO. for sharing this delightful shoot with us. STUDIO WREN & CO. is a fine art stationery studio currently located in the Washington D.C area and works with couples all over the world. "Our signature aesthetic is timeless and abundantly romantic with a modern, editorial edge." Jen is passionate about creating stylish fine paper pieces with an emphasis on textures and materiality and is known for her attention to the small and meaningful details. You can see more of her portfolio here.