By the end of Winter, in need of some inspiration and a creative project, Paris wedding photographer PASCAL VO worked with wedding planner MAUDAMOUR WEDDING and created this delightful spring inspiration at CHÂTEAU DES HAUTS DE PROVINS
A charming and incredibly chic venue, it was the ideal location for an elegant and modern love story. In order to create the right vibe for the spring theme of the shoot and the contemporary style of the chateau, they chose pastel colours honouring the delicacy of the season. For a soft and romantic atmosphere at the table, the florist ARTISALIE added delicate flowers in bud vases, candle holders and a large arrangement at one end of the table.

The custom stationery was on handmade paper with a sweet floral design. The délicate dishes added refinement and the cake by WEDDING CAKES AND CO was decorated with multitude of small spring flowers which added a sweet and friendly touch.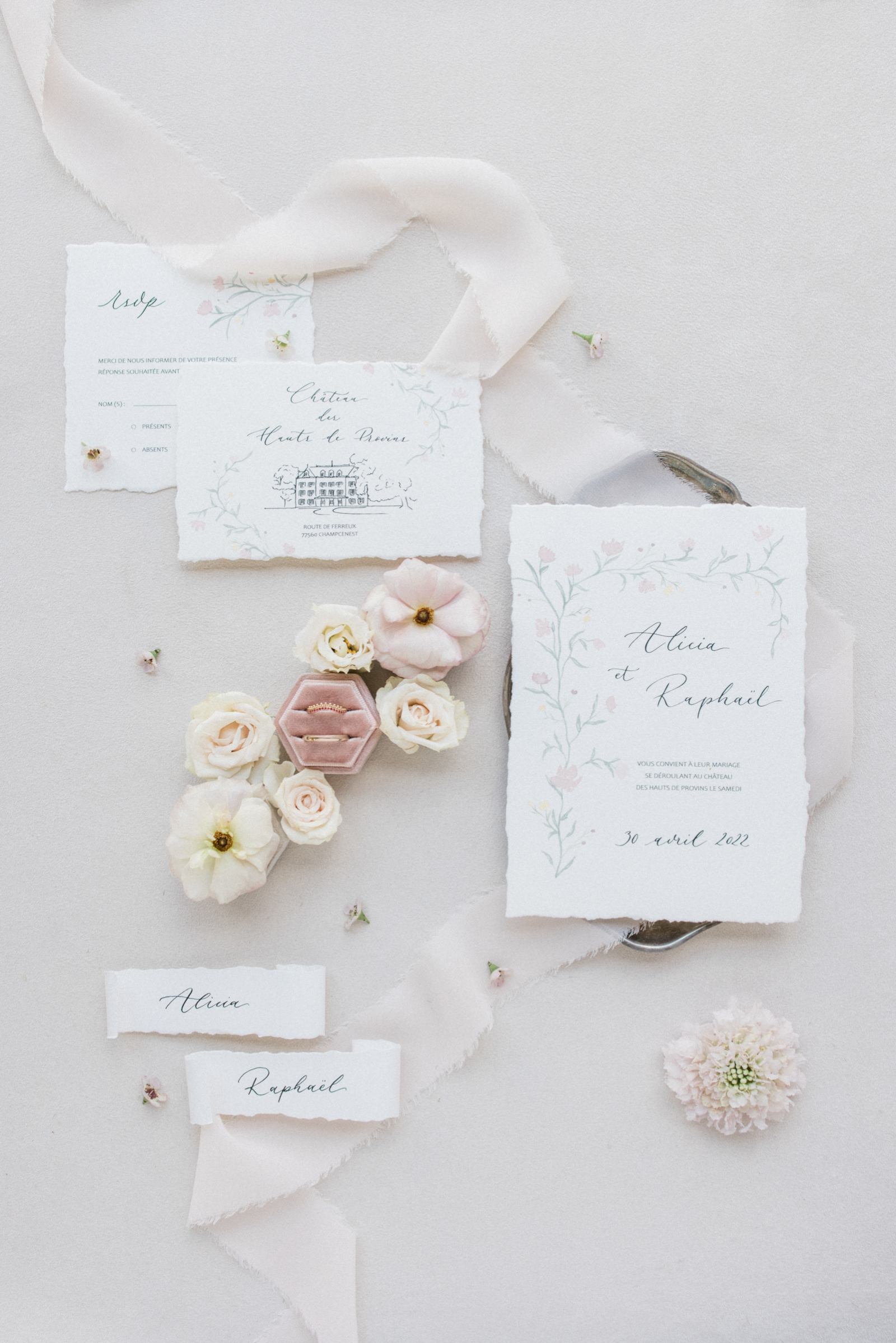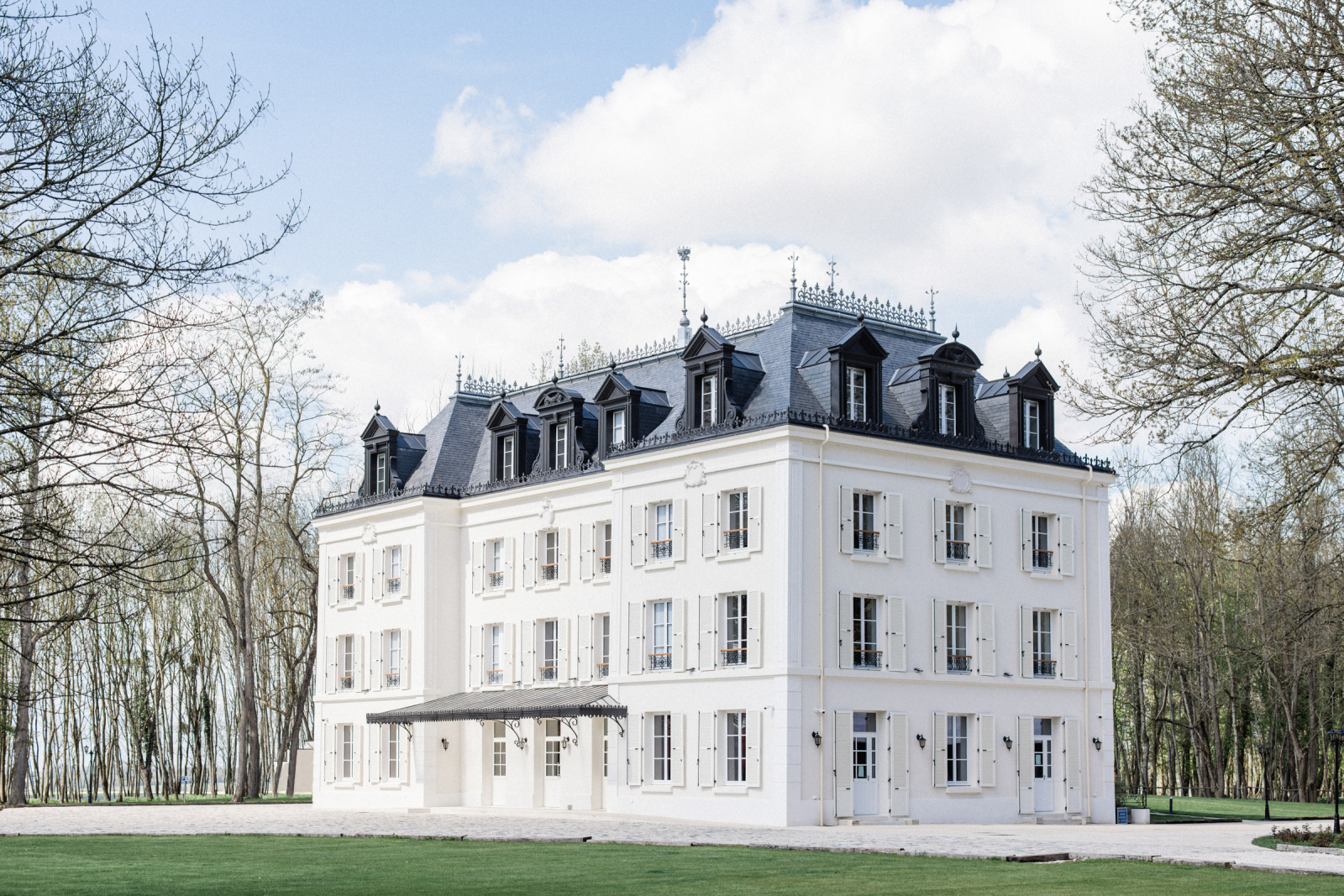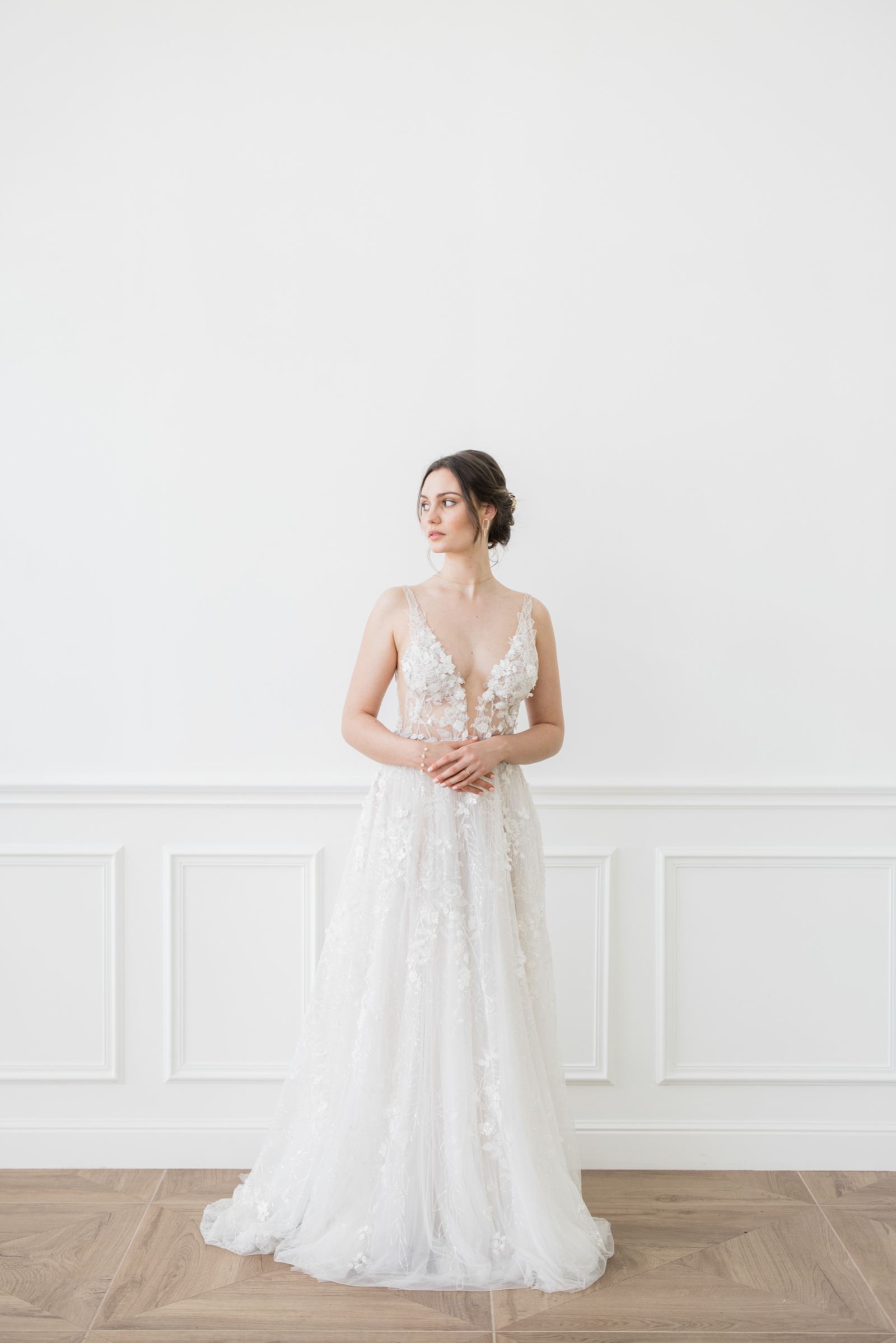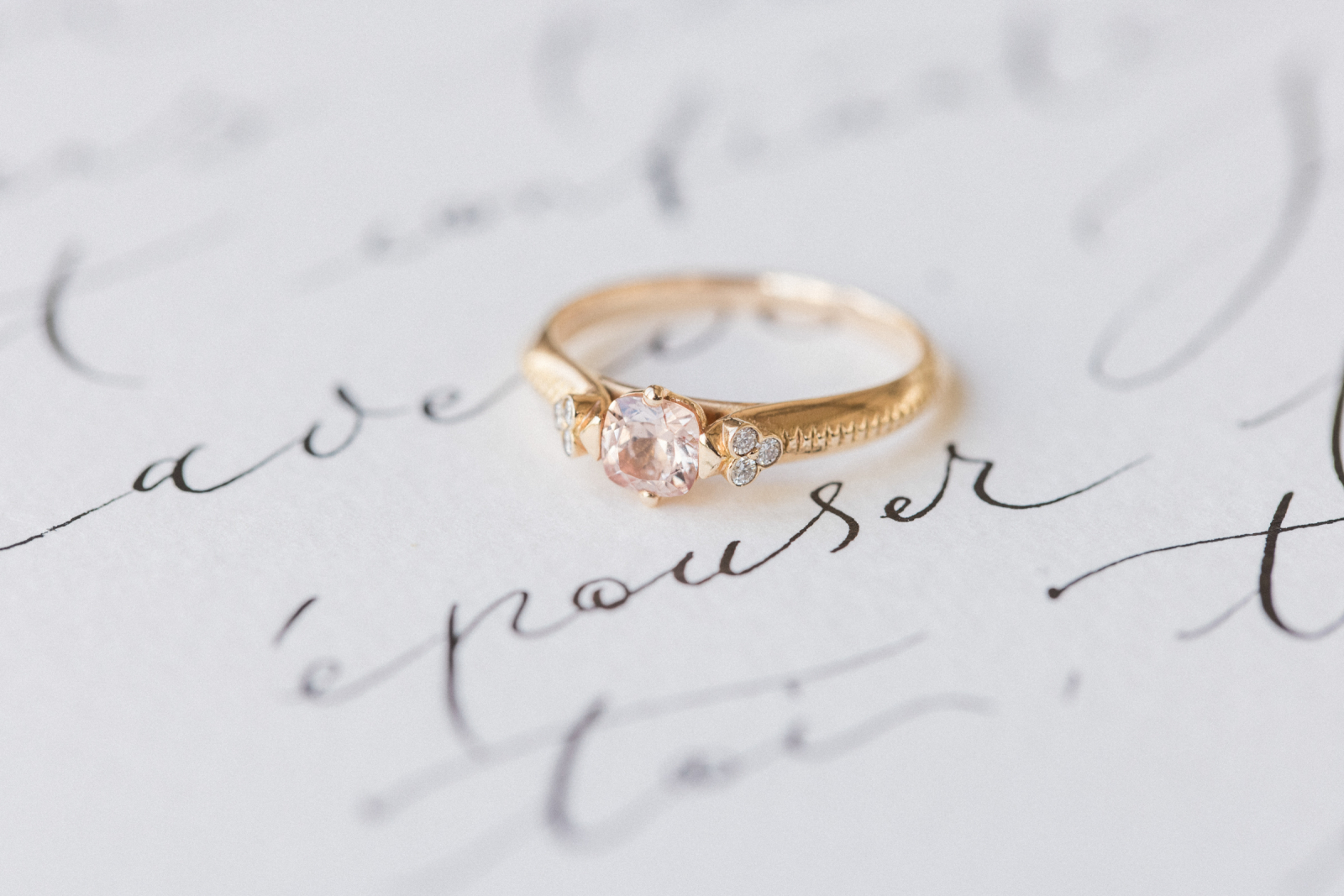 A huge thank you to Paris wedding photographer PASCAL VO for sharing this beauty with us. Pascal is lucky to live in beautiful Paris, the capital of romanticism and a huge source of inspiration for him. He tells us, "When I photographed my first wedding, I immediately understood that I was in the right place. After eight years and over 150 weddings around the world, I'm still in love with my job. Meeting adorable couples, helping them have a better experience of their marriage and creating incredible memories is really my passion, my mission. My style can be summed up in three words; bright, natural and elegant. If my work interests you, I would be delighted to meet you in Paris and talk about your wedding over a good coffee and French cakes." You can see more of his portfolio here.