Fall is by far my favourite season and were I to have a wedding do over (no plans to FYI!) I think I'd be planning it for the fall months to make the most of the gorgeous light and beautiful foliage colours. This New York inspiration by ALEX W PHOTOGRAPHY beautifully demonstrates why I love it so. IVORY BIRCH created the overall style of the shoot which featured rich bouquets heavy with dahlias by FLWR STUDIO and a gorgeous CAROL HANNAH gown. Delicate heels by bridal shoe designer BELLA BELLE SHOES finished off the bride's elegant yet modern look.
ALEX shares with us; "During October last year I flew out to New York to photograph an Autumn-inspired Central Park bridal editorial. Being that we were going to be working on Halloween weekend and the trees in the park were already changing colour from a vibrant green to brilliant shades of yellow and orange we knew that the palette we would be working with was going to be different shades of deep oranges, reds and greens.
One of my favourite parts of any styled shoot or wedding is by far the details. This is one of the most powerful characteristics that distinguishes a shoot from others and makes it truly unique. There were large windows in the living room where I set up my little studio. FLWR STUDIO created the most beautiful floral arrangements for us and SCRIBBLES & SWIRLS CALLIGRAPHY crafted the most elegant invitation suite.
It was a brisk day but we were blessed with beautiful clear skies and the crowds of New York were fortunately at a lull for the day. I'd already scouted some potential spots in the park the previous day - there were a few iconic shots that were absolute must-haves for me so we visited those spots first. Bethesda Fountain is by far one of the most popular spots for tourists to go but under the bridge just next to it is the most beautiful tile work and classic architecture. I knew I had to get some shots there and it turned out to be my favourite location.
Before we lost light (earlier than usual due to the skyscrapers surrounding the park) we walked down to the lake that had the most picturesque view of the multicoloured trees. There was a great rock formation that we utilised and enjoyed the most beautiful view of the park. We wrapped up at dusk and quickly got back to the apartment to avoid the rapidly dropping temperatures. The shoot was an absolute success and I can't wait to return for another Central Park bridal editorial!"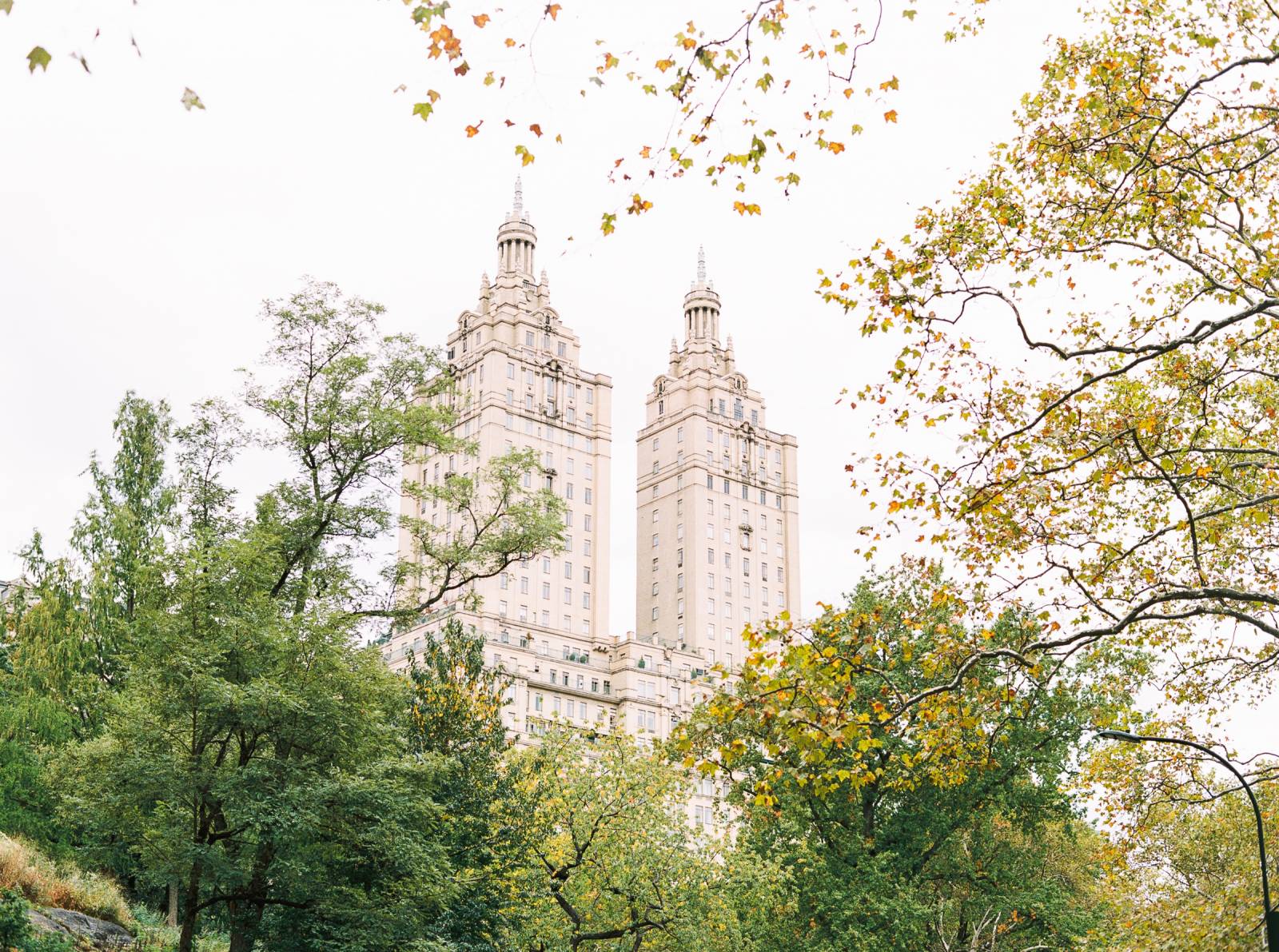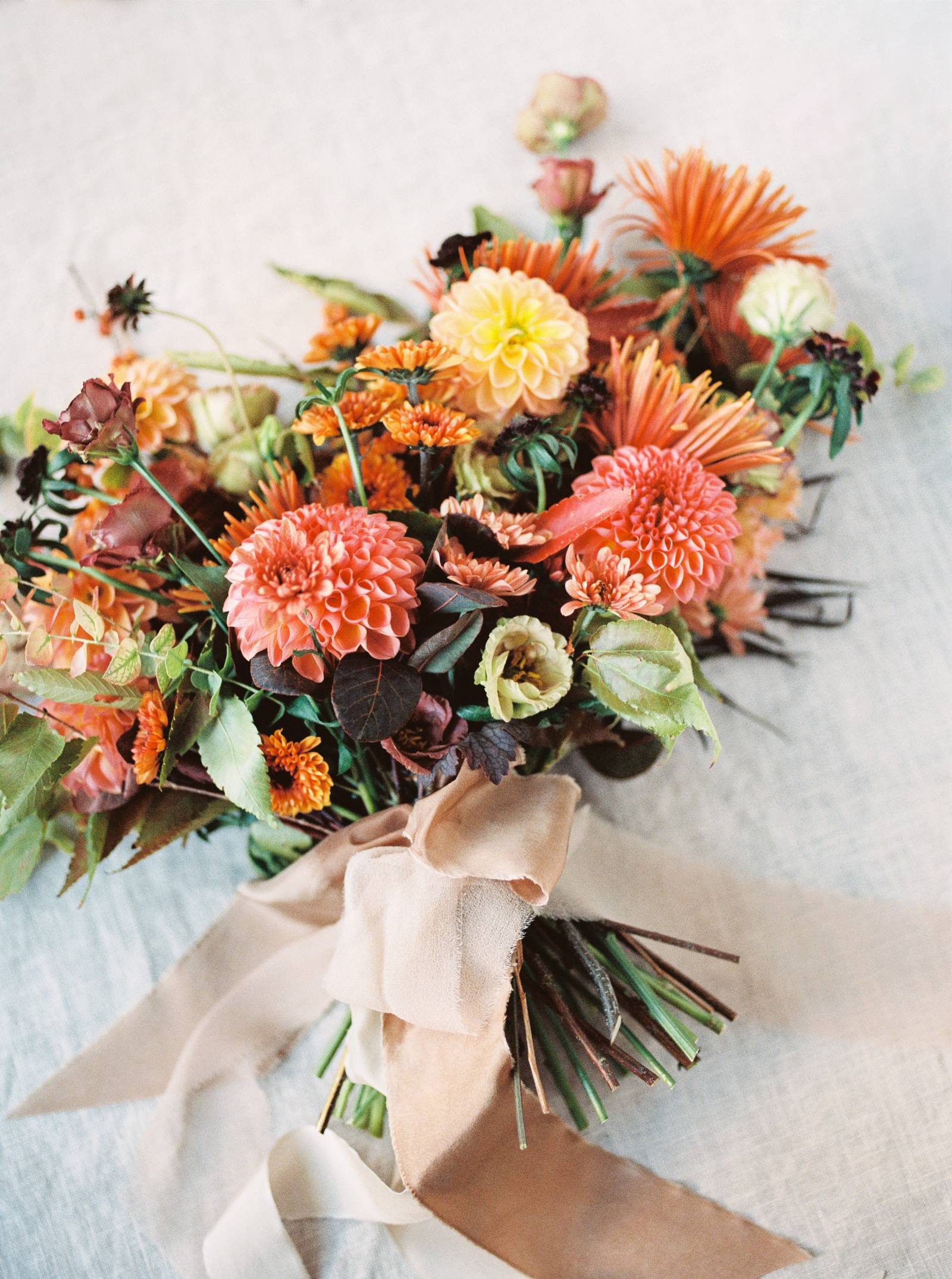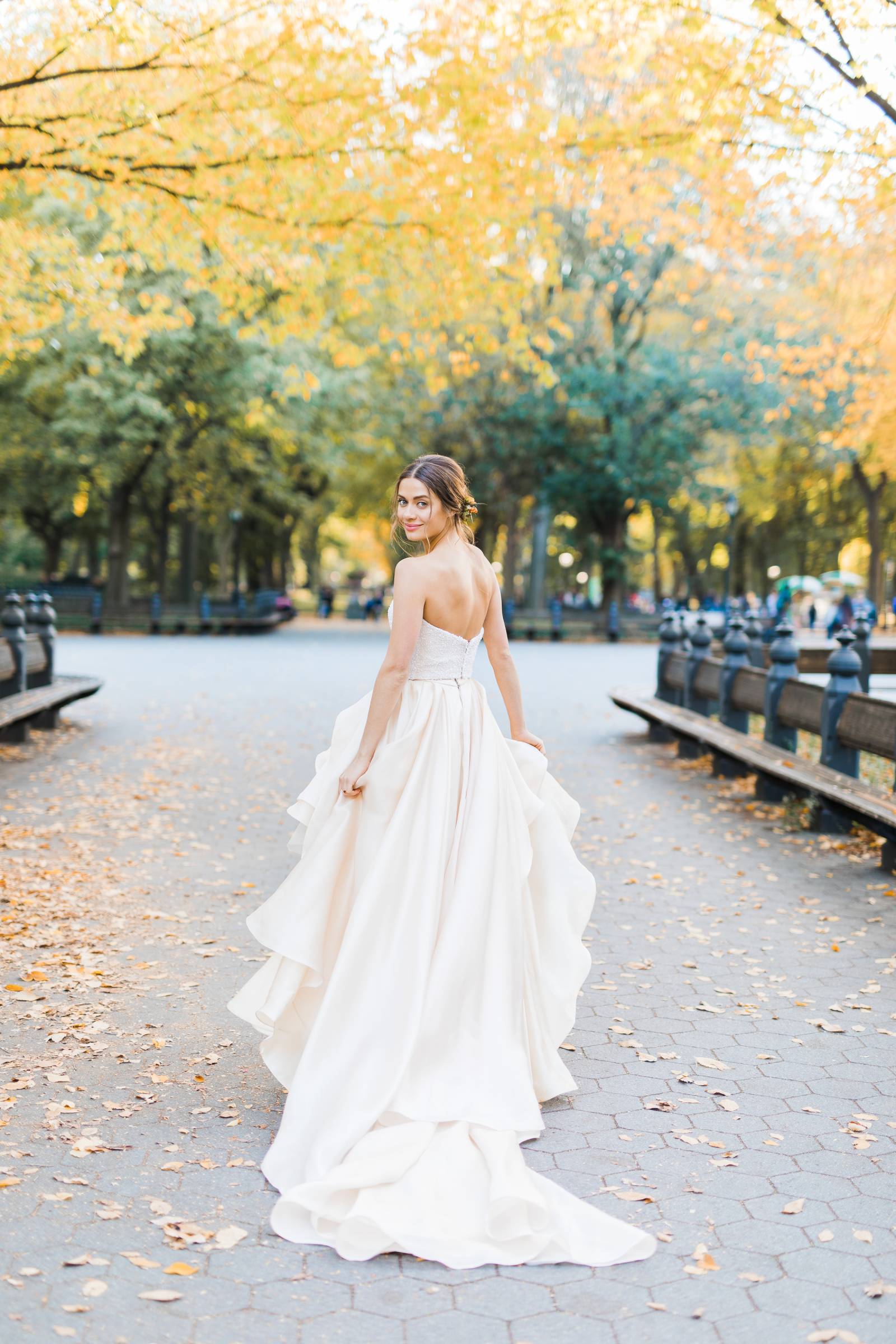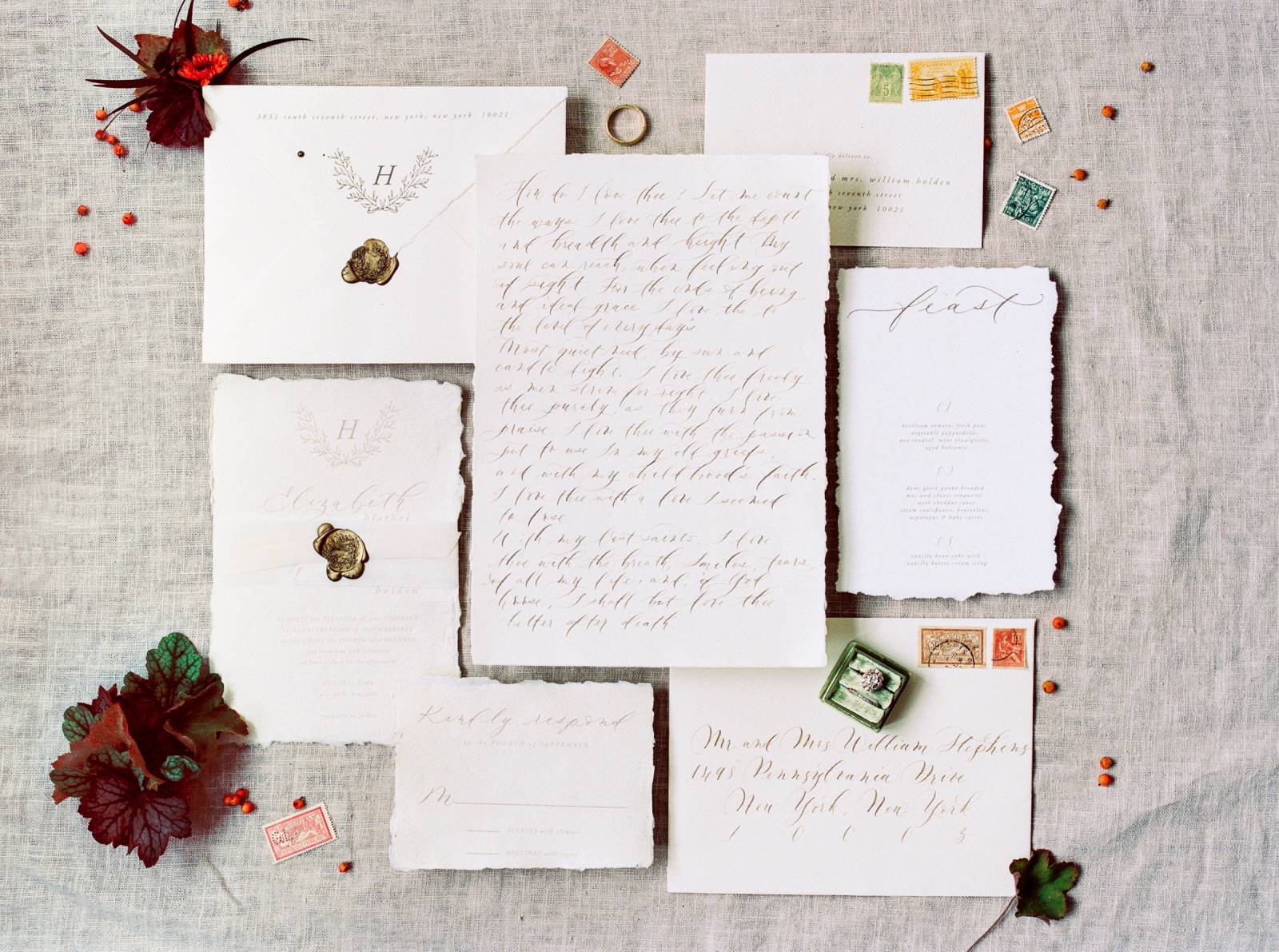 Bridal shoe designer BELLA BELLE SHOES is a valued member of the Magnolia Rouge Vendor Guide. If you're looking for the perfect wedding shoes be sure to check out their huge range of options.
Crafted for romance and beauty seekers, BELLA BELLE delivers a fresh and feminine interpretation of bridal shoes for all personalities. The collection exudes its signature aesthetics - a refined artisan vibe with a play on beadings, embroideries and textures. Created by two best friends, expect to find intricately beaded elegant flats, lustrous sandals, and modern romantic heels. As lovers of magical moments and believers that small details matter, we are constantly inspired by beauty in all shapes, textures, and materials.